Project: Refinish and Revive
In the past, my apartments and living spaces have been relatively vintage themed. In college I lived in a big Victorian and decorated in what I imagined to be a 40's style to match the remodeling that had been done in the apartment in '45. In my last apartment I went with an early 60's theme based around my grandparent's tacky furniture I found in storage and used in the space. Even my bedroom at my parents house has an interesting theme, think Moulin Rouge meets Carnivale meets gothic palace....it's so over the top and so me when I was 16. When I moved in here though, my beau had already bought some furniture giving the house a more modern feel than I am used to. The house itself is rather contemporary and so is he, so I could see my normal theme wouldn't work all that well. So I'm looking at this as a decorating challenge and you know, for the most part, it's rather fun trying to incorporate some vintage/antique pieces with modern furniture.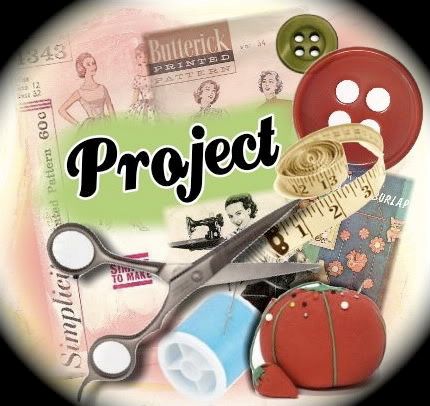 So, on a limited budget and with the help of craigslist, I've picked up a few pieces for very cheap, refinished and revived them and tried to bridge the gap between my midcentury imagination and contemporary reality.
Project One: Black and White Bench
The kitchen has been themed black and white by my beau, which I like. The kitchen also has this nook, assumably for a breakfast table, which I think would crowd the kitchen area too much. So, my solution, a bench resulting in a nice seating area to look out the bay window into the backyard, watch whoever is cooking in the kitchen or bask in the morning sun if your are a cat.
$10 on craigslist got me this contemporary beauty. This was the picture on the posting.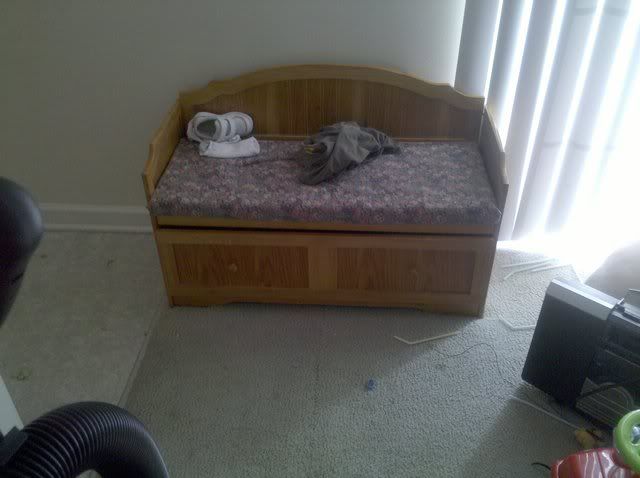 Lovely, eh?
Typical new, cheap, furniture. Flimsy, unstable, made to be disposable.
I decided to paint it white, change the knobs to black and put a new cushion on it.
This is what I ended up with:
I'd like to add a little decorative pillow to bench, perhaps something with a beachy, fish or nautical theme to match the rest of the house.
Originally I wanted a black and white striped fabric but the nearest fabric store had a small selection so I ended up with this, which is kinda funky. I've since found a bigger fabric store but I think I'll stick with this fabric, it reminds me of kelp.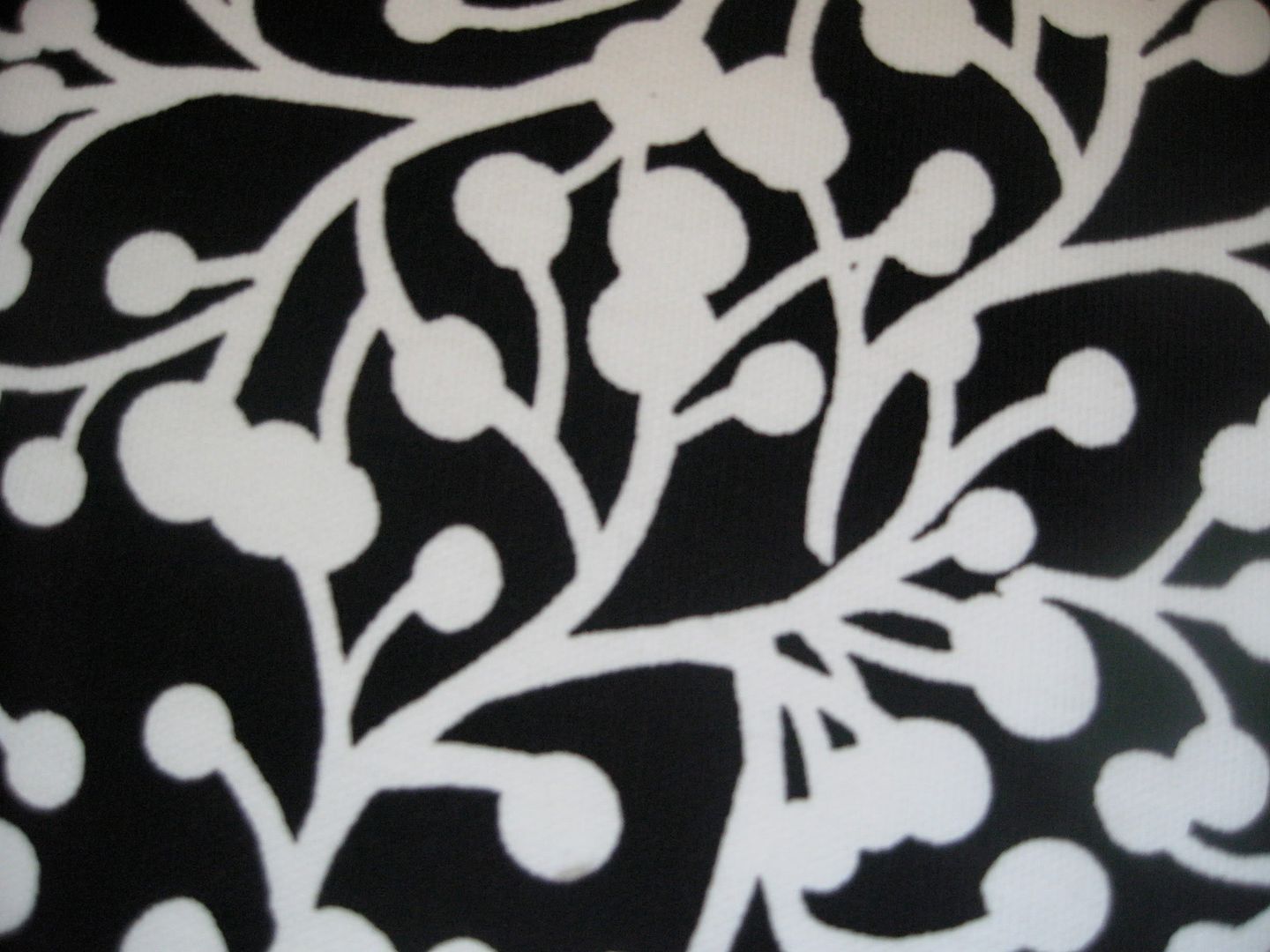 Project Two: Antique Gossip/Telephone Table
My boyfriend requested a place to sit and take off his boots when he get home and a place to put mail and keys. I used this request as excuse to get an old gossip table. Gossip/telephone tables are incredibly popular here. Every flea market, resale shop or antique store I visit I find at least one, most priced over $100.
I found this gem on craigslist for $30 and jumped on it. Unfortunately I didn't take a before shot of the table itself, only the seat.
The seat before: Absolutely not my taste.
What was under the seat cover.
The table and new seat.
The table was originally a light cherry but I decided to take it darker with ebony stain for a sophisticated modern look that matches other furniture in the house. I love old furniture because it's quirky, it has character and it's sturdy, built to last. This table has illegible old writing scrawled across the bottom and has odd patterns in the original stain, simply lovely. I chose the same fabric for the seat on this piece as I did for the bench because it carries the theme of the kitchen over into the attached dining room.
My next project, a dining table.