Recipe: Grandma Ellen's Famous Peanut Butter Cookies
The other day I had such a hankering for something sweet that only one cookie could satisfy, my great-grandma's famous peanut butter cookies. Grandma was quite the baker, her fry cakes and brown bread are often remembered in our family but rarely duplicated. Nothing, however, is as fondly remembered as her giant, crumbly, peanut butter cookies. Every school child that attended the local elementary school from the late sixties to the late seventies knows these cookies. In fact, by the time I made it to elementary school in the nineties, several years after Gram had passed, these cookies were still being made, by someone else of course. I never got the chance to sample Gram's actual cookies but from what I've heard, my mom makes a cookie that comes pretty close, I, on the other hand, am still working on it.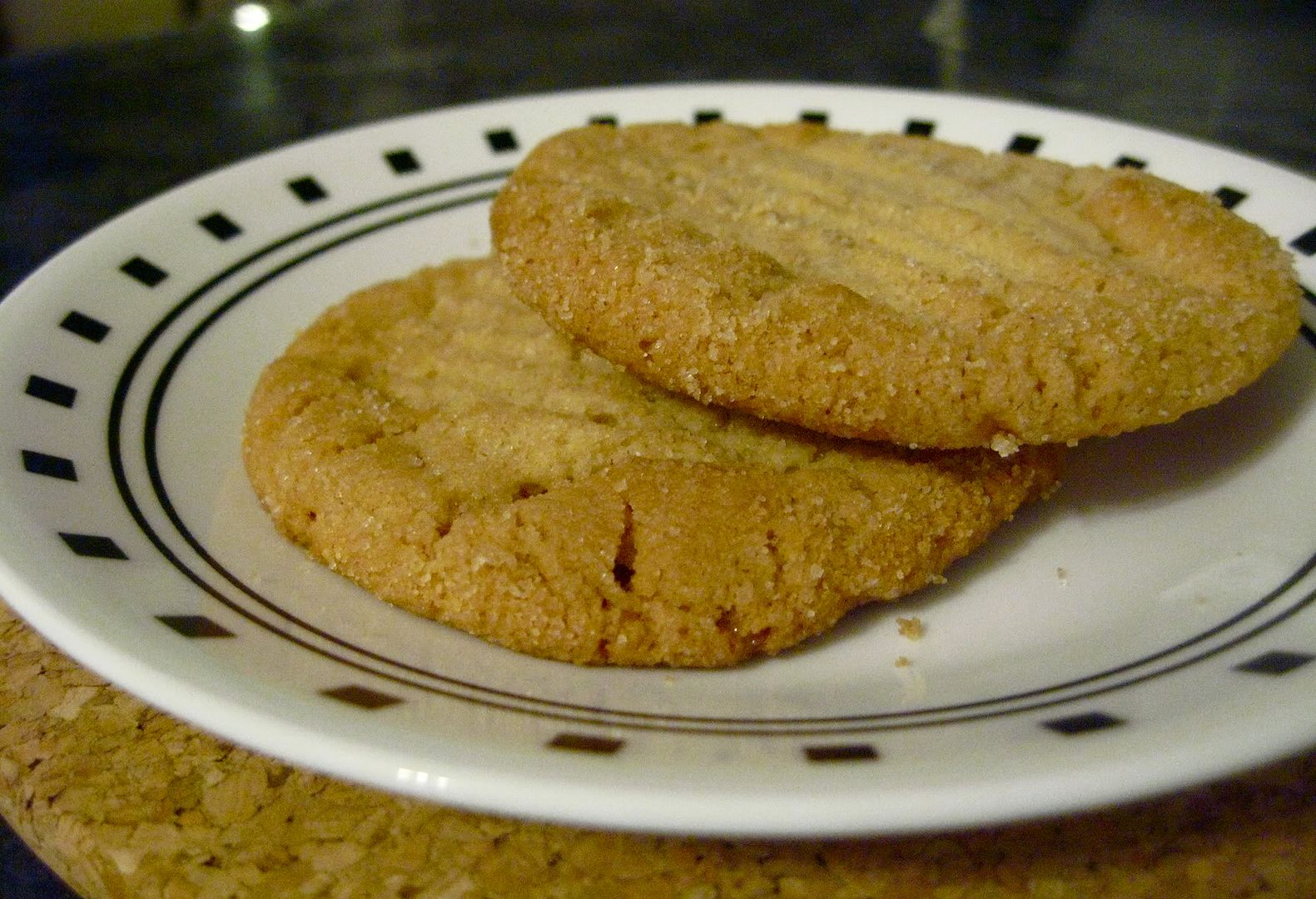 These cookies are massive, sugar coated and so savory, not even my health conscious beau can resist their charm. What's amazing about these cookies, if you make them right, is their very crumbly texture, their soft center and the bit of crunch around the edge. So scrumptious, each bite will have you reaching for the milk and another cookie. Grandma certainly knew what she was doing.
Seeing that my last recipe post was ages ago, I thought I'd share Grandma Ellen's secret recipe with you! It's very simple and one of those recipes that's easy to make when there is nothing in the house (it's my go to recipe when I'm craving something sweet, I'm out of eggs or brown sugar and I'm too lazy to go to the store).
Just a few notes: rolling the cookies in sugar and pressing them with a fork is very important in achieving the proper shape and consistency. I've skipped this step in the past and the results were pretty sad. Secondly, adjust the bake time as needed, in my opinion these cookies are best a bit underdone as burned peanut butter is not so amazing and the sugar makes the cookies hard if baked too long.