I'm Dreaming of a White Christmas...
Plane watching at ILM
As I type, I'm sitting here in the airport waiting for my flight to Philadelphia and eventually to Buffalo where my dreams of a white Christmas will become a reality. With all the hubbub about the new security procedures at the airport I left myself plenty of time to get through screening and wouldn't you know it, it took me all of 5 minutes to get to the gate. So here I sit, twiddling my thumbs and catching up on my blogging for the next hour or so. You'll hear no complaints from me, no sir! After my usual rush to the airport, I'm so happy to be sitting here relaxing and so happy to be headed home to a winter wonderland (I'm sure I'll be equally happy to return to sunshine in a week or so too!).
In my last post I showed you how I decorated the mantle inside the "fish house" and now here's a quick post to show you how I hastily decorated the outside. Unfortunately we had some wind and nasty rain before I was able to snap some photos so things aren't quite as I would have liked you to see them, but here are some photographs anyhow.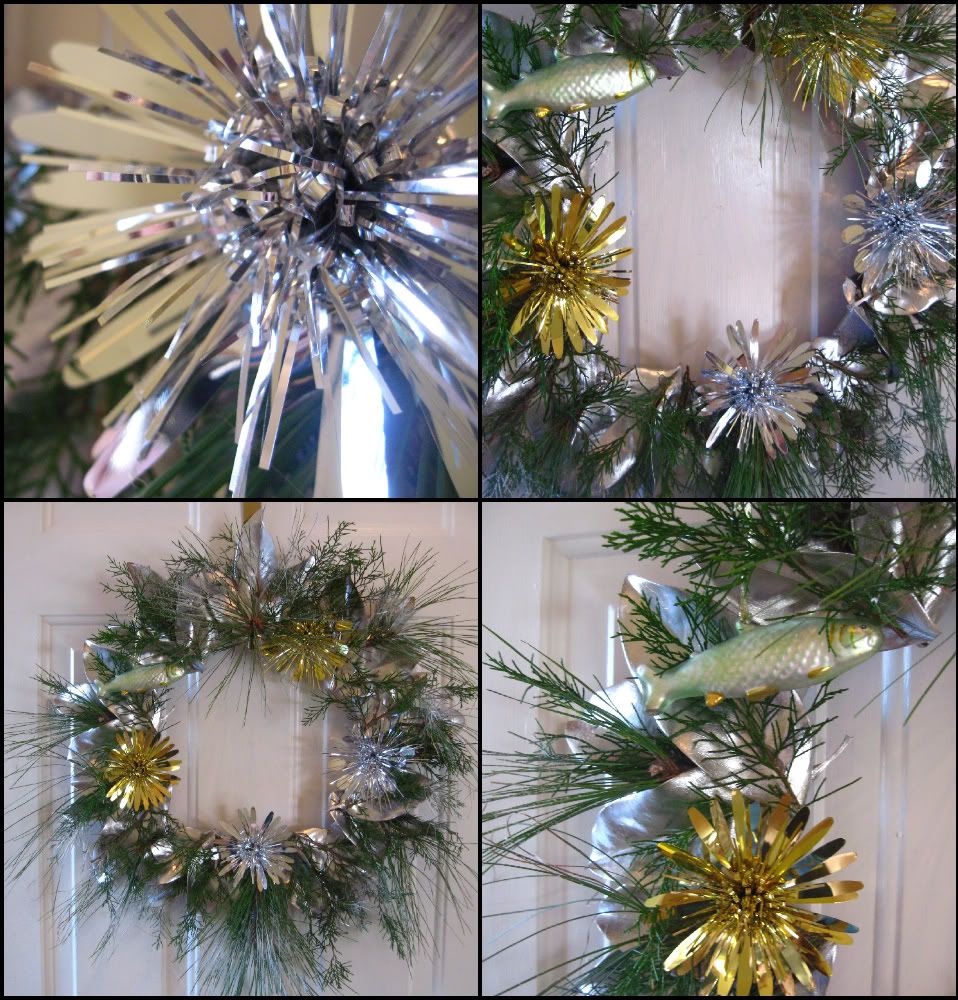 Festive Christmas/New Year Wreath:
Southern Magnolia leaves painted silver
Cedar and pine boughs
Vintage blown glass fish ornament from Mom
Bows for packages from dollar store
Deer skull from my parents backyard, Mom insisted I take it
Real pine wreath made by my wonderful and talented friend Erin