Etsy Sneak Peek
It's been my goal since Thanksgiving to get some more garments posted on Etsy and finally I'm getting around to it. Since St. Patrick's day is next month I decided I'd put up some lovey green dresses and though I'd give you a sneak peek before I actually post them for sale.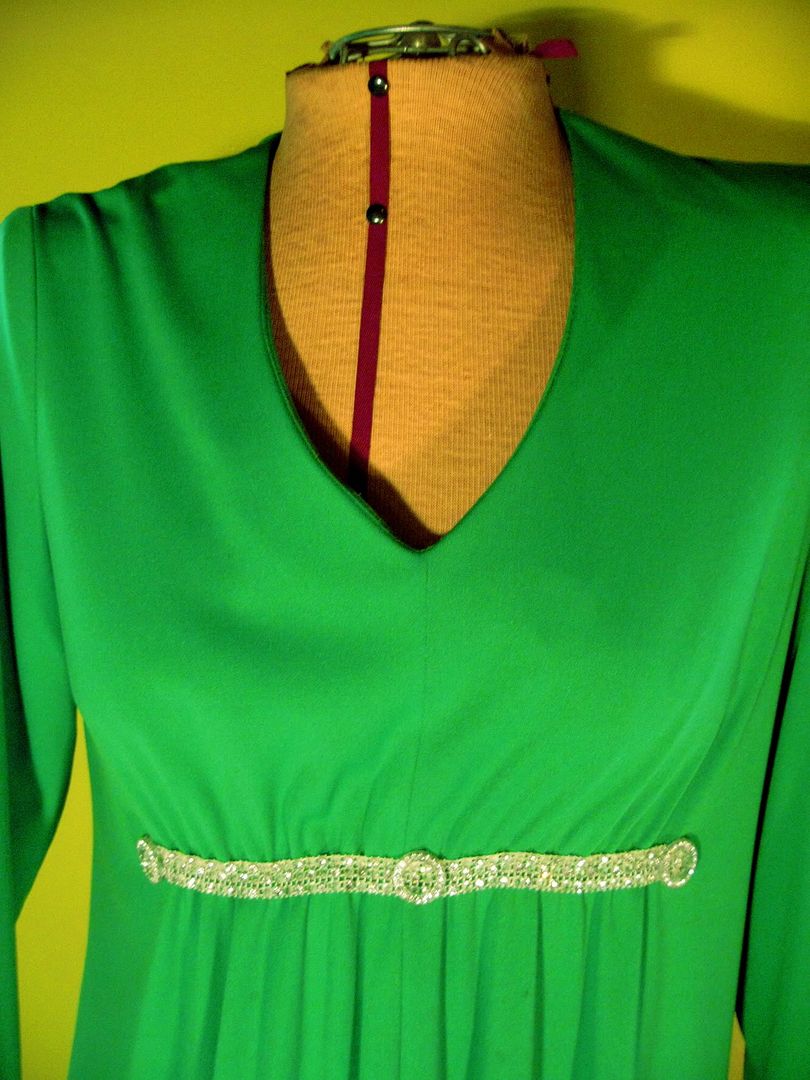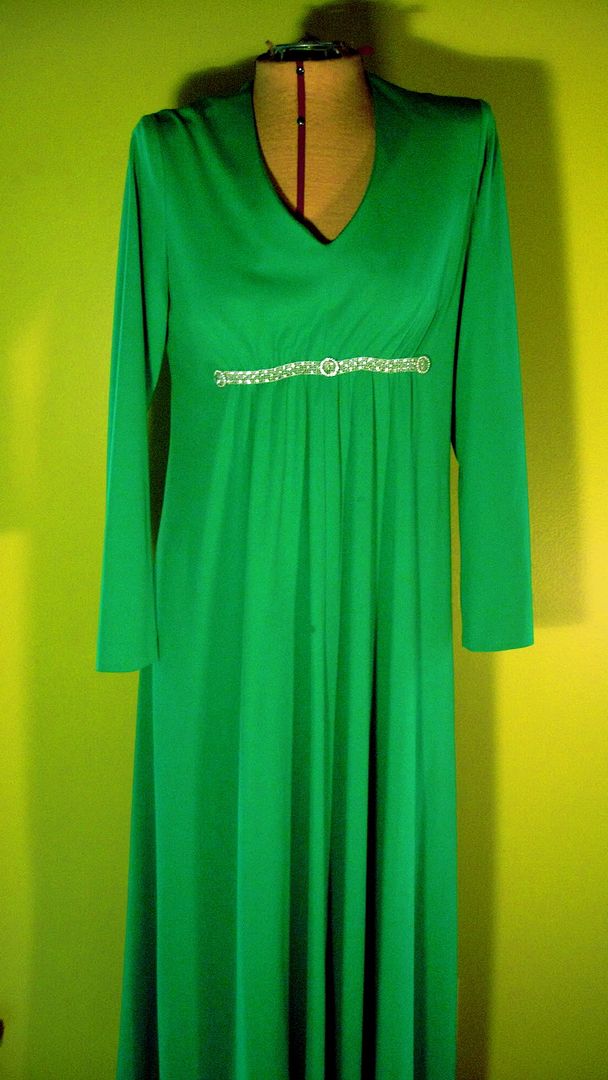 Green Maxi Gown- 1970s
Both dresses are approximately a size six and both have flaws which will be reflected in their prices. Look for detailed listings coming very soon to my Etsy shop, which you can always visit by clicking "The Sea on Etsy" tab at the top of the page or by clicking
here
.