Flea Market Finds
Last weekend my beau and I headed North along the coast for an auction and a tour of the surrounding flea markets and antique shops, which is quite abnormal for the two of us. You see, while I could antique shop all day, my beau, who wasn't raised digging through old junk, has a low tolerance for such activities and so visits to flea markets and antique shops are rare for us as a couple. However, after our outing last Saturday, junk shopping might just become part of our regular weekend schedule (yay!).
We had the best luck and a lot of fun searching for items for the new house, in fact my beau found some phenomenal deals (beginners luck?) ending up with some great finds which I thought I'd share with you!
Find of the day most certainly goes to this piece here: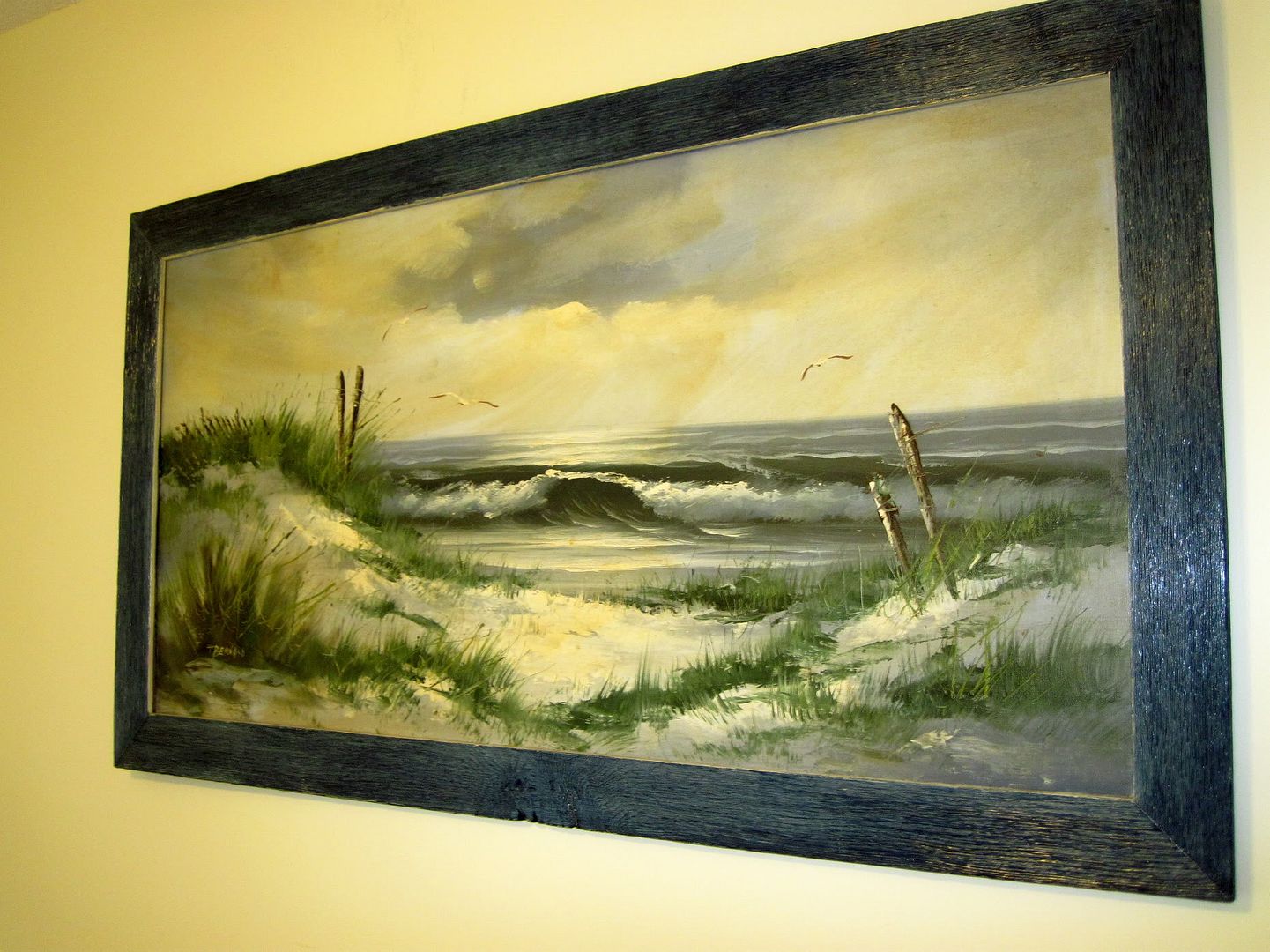 This painting is enormous, I should have put something next to it for scale, but trust me it's giant- about four feet across! Both my beau and I spotted it hanging in a co-op but I failed to see a price and dismissed the painting altogether because I figured it was too expensive since it is so large. My beau, who liked the painting more than I did and was determined to have it, asked the gentleman running the shop if he knew how much the vendor was asking for it and after a quick phone call, we discovered it was only $40! Needless to say it came home with us. It is the second sea painting we have and will hopefully be placed in our "study" in the new house.
We also picked up another item for the study, a pair of brass marlin bookends.
I spotted them in a case at another shop and was shocked to find that they were marked quite low. As soon as I showed my beau he had to have them (he's in love with all things marlin), so they came home with us too.
Hopefully, if I have my way, these bookends will support some lovely antique books in the study.
For the kitchen we picked up a few more copper molds: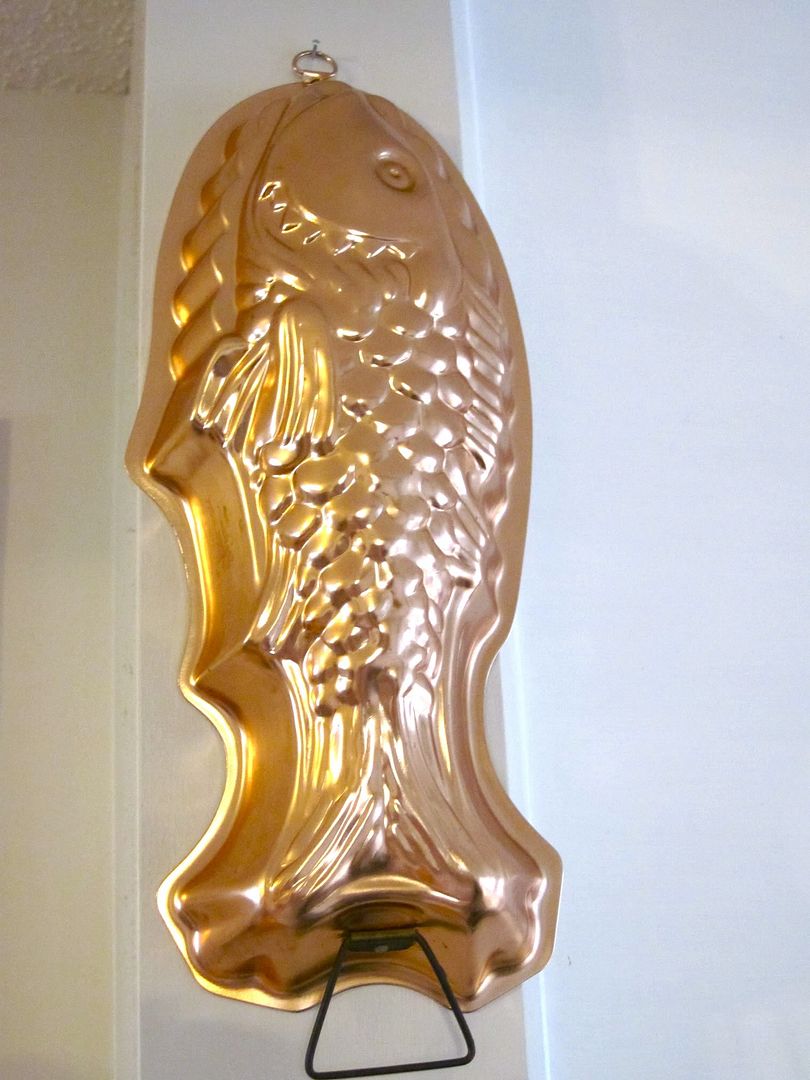 They will look lovely with the cherry wood cabinets in the new house!
I also got a steal of a deal on a few items I had been wanting for some time now, a fish pitcher/vase and a seashell lamp!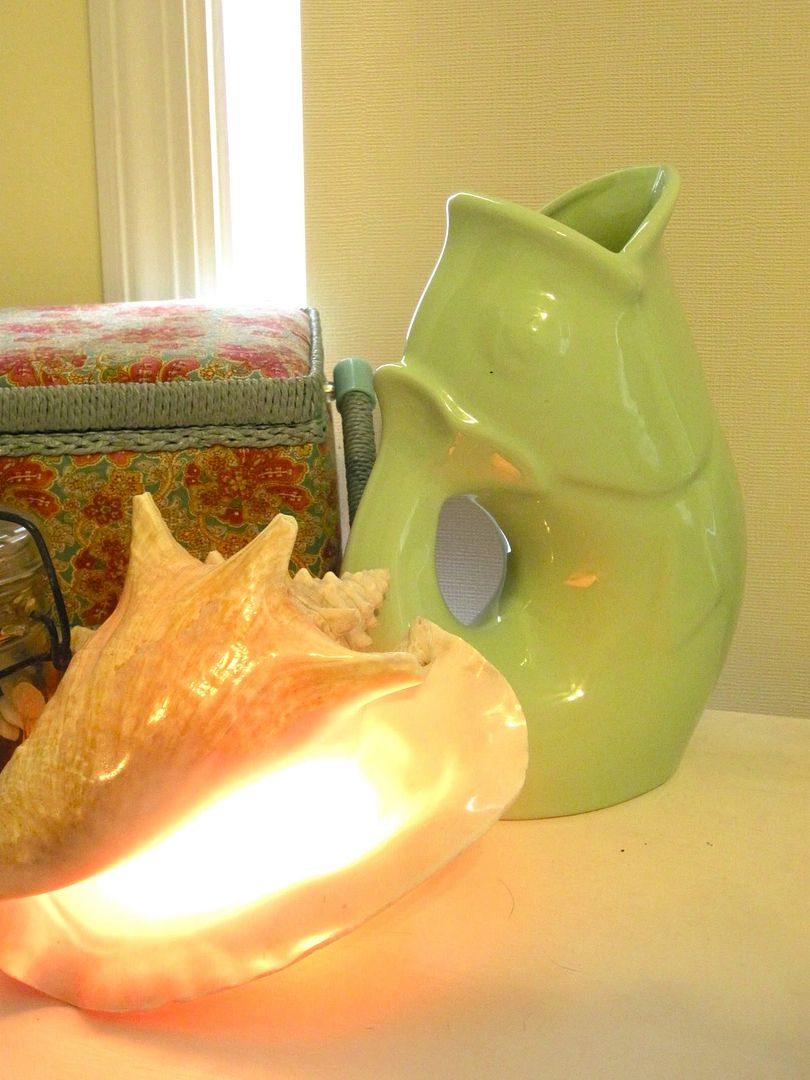 Right now these finds are in the sewing room but I think the sea shell lamp will look wonderful illuminating the landing at the top of the stairs at the new house and the vase, filled with flowers in a guest bedroom.
This little bit of shopping has me incredibly excited about the house and has filled me with all sorts of ideas for rooms that haven't even been finished yet.
Here is sneak peak of the house:
This is how far along it was a week ago but when I stopped by on Tuesday drywall was going up and the exterior had been wrapped in Tyvek. Hard to believe it will be move in ready in a month!