Something about Stripes
There is something about stripes that is so attractive to me, especially black and white stripes. Whether they are horizontal or vertical, vintage or new, I just like stripes.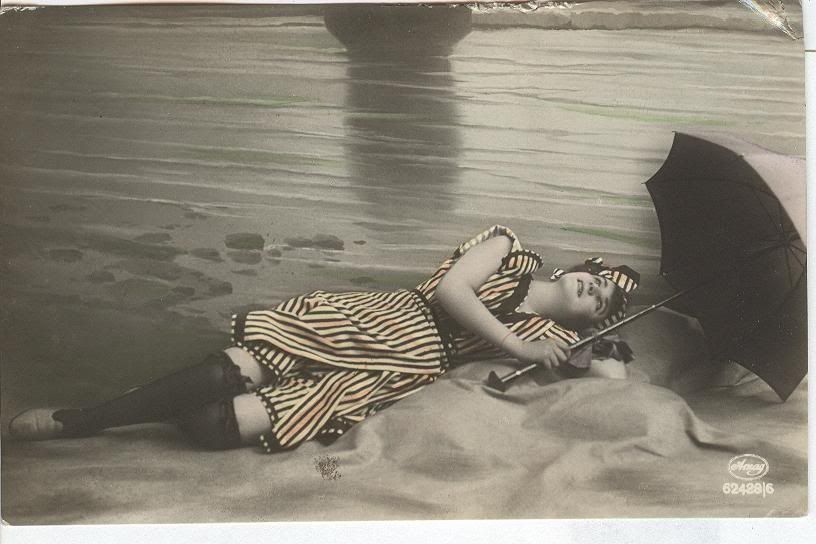 And so, my love of stripes brings us to one of my favorite dresses. You've seen
this dress
before, almost a year ago, and finally I've gotten around to posting it.
Yes, there is nothing vintage at all about this dress, but I love it nonetheless. This dress was purchased new at a department store a few years ago; it was the last of its kind, two sizes too big and on sale for a few dollars but due to my infatuation with stripes and anything cheap, I had to have it.
This dress is such a lovely lightweight cotton, it's perfect for hot days and can be suitable for cool days as well since I love to wear anything with a cardigan. It's a simple tank style shirt dress: sleeveless, collared and button down which I generally belt to death as, like I mentioned, it's a bit big on me.
Yesterday it was quite warm and I was busy moving boxes to the new house so I wanted something simple and cool to wear. This dress was perfect.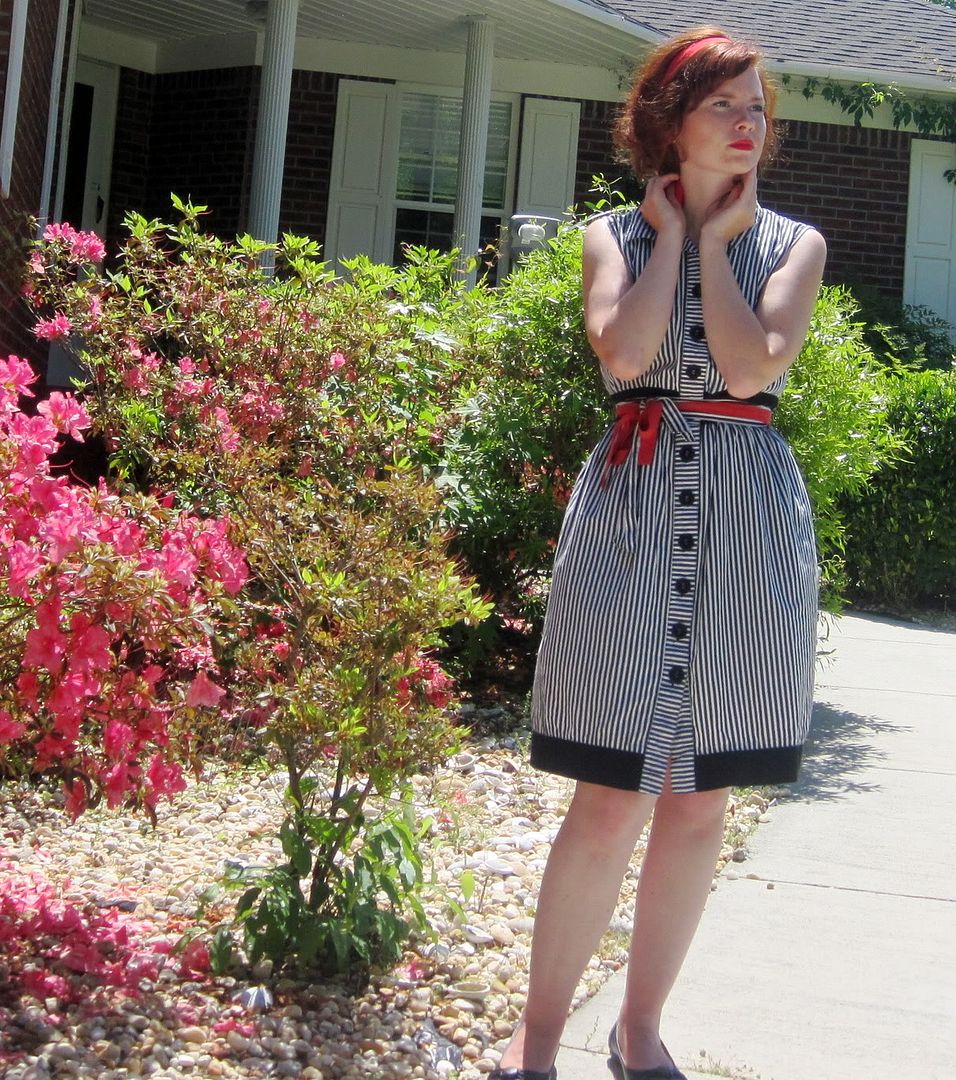 It's about 85 degrees but my expression indicates it's like 105. It's only April, how am I ever going to make it through summer?
No, I'm not barefoot, just a bad photographer.
I paired this dress with my favorite, comfy black flats and threw in a splash of red with the ribbon at the waist and in my hair- the only actual vintage component to this outfit.
I'm hoping to do better with my closet posts in the future, I mean how hard is it to snap a few photos and put them up here? Apparently pretty hard since this is only the 16th closet entry in over two years! Look for more outfit posts from me soon, hopefully.