Decorating Dilemma (help!)
So, in the new house there is a room. Said room is intended, by the architect, to be a dining room but seeing as we never used our last dining room, and the house has a nice breakfast nook, we have decided to use this room as something else.
In my head this room is gorgeous, softly lit and filled with ocean themed antiques, seashells and nautical relics. I want this room to have a museum feel to it- shadowboxes lining the walls filled with sand dollars, seahorses and beautiful shells, vintage prints of sea life, old paintings of the ocean.
And most of all, I want this room to highlight my favorite painting from
Mrs. Bolton's
house.
This painting is the single most amazing thing from Mrs. Bolton's house. It is a lovely moon hanging over a sea- perfect for this moon lovin' gal. I also really love the frame on this piece!
So far, I've assembled a few things for this room: A lovely blue 50s desk chair, an antique lamp with brass fish embelishment, my favorite Asian side table and most favorite funky lamp. I've also decided to place my plant table in this room and a mid century bookcase, which I have not pictured here.
But now I'm stumped.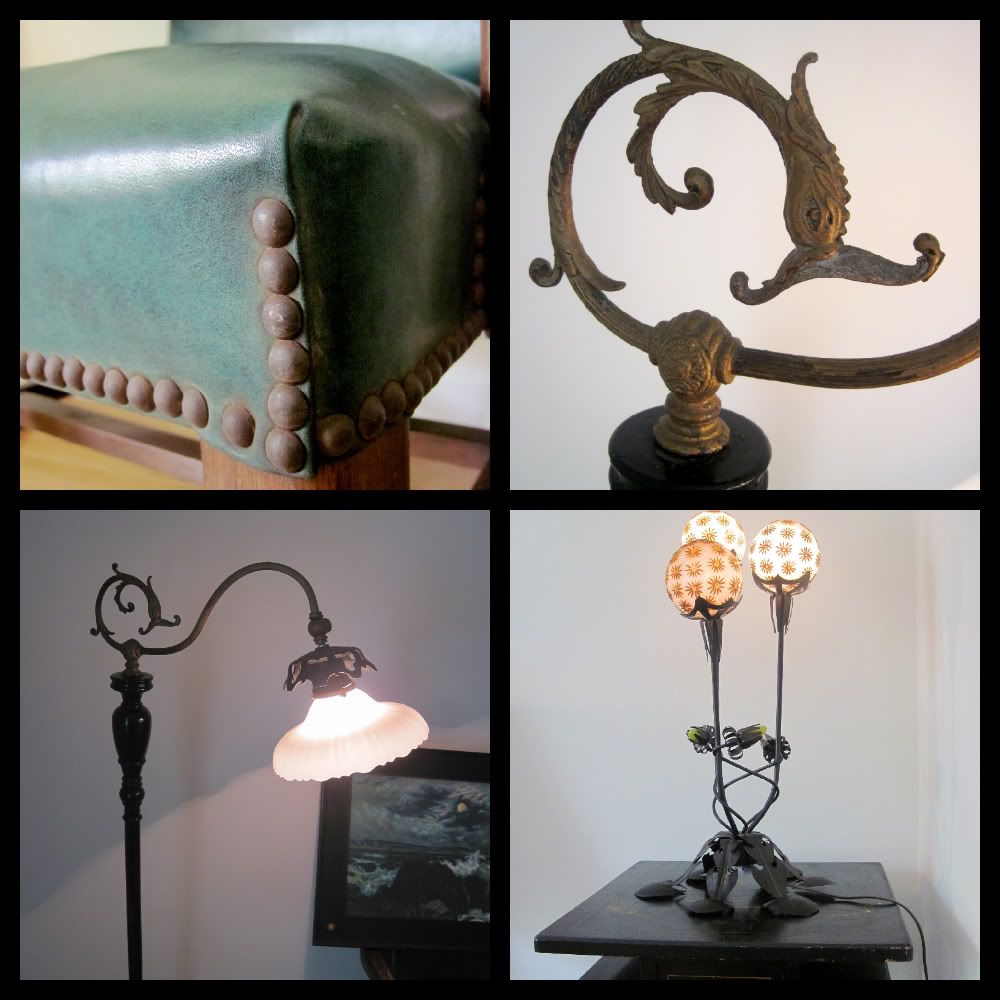 I love how the chair and the painting look together!
I'm intending this room to be something like a parlor I guess, perhaps a reading room of sorts. I think I'd like a small sofa or chaise to lounge on but I'm striking out left and right trying to find something appropriate for this room. Perhaps I'm looking for the wrong thing, in fact now that I think about it, I have no idea what I'm even looking for! I've lost direction for this room, I can't seem to imagine what color/style a sofa should be, and I can't even envision what the drapes should look like in this room!
I'm mentally blocked and incredibly frustrated concerning this space and I'm not quite sure what to do!
Perhaps a fresh set of eyes will help. So, dear readers, any ideas? I'd love to hear any suggestions you have on decorating this room- any help would be greatly appreciated!