Altered: Thrifted Skirt
I mentioned that the skirt needed some alteration and for once I didn't procrastinate, got it hemmed and photographed it so I could show you!
So here is the skirt before alteration: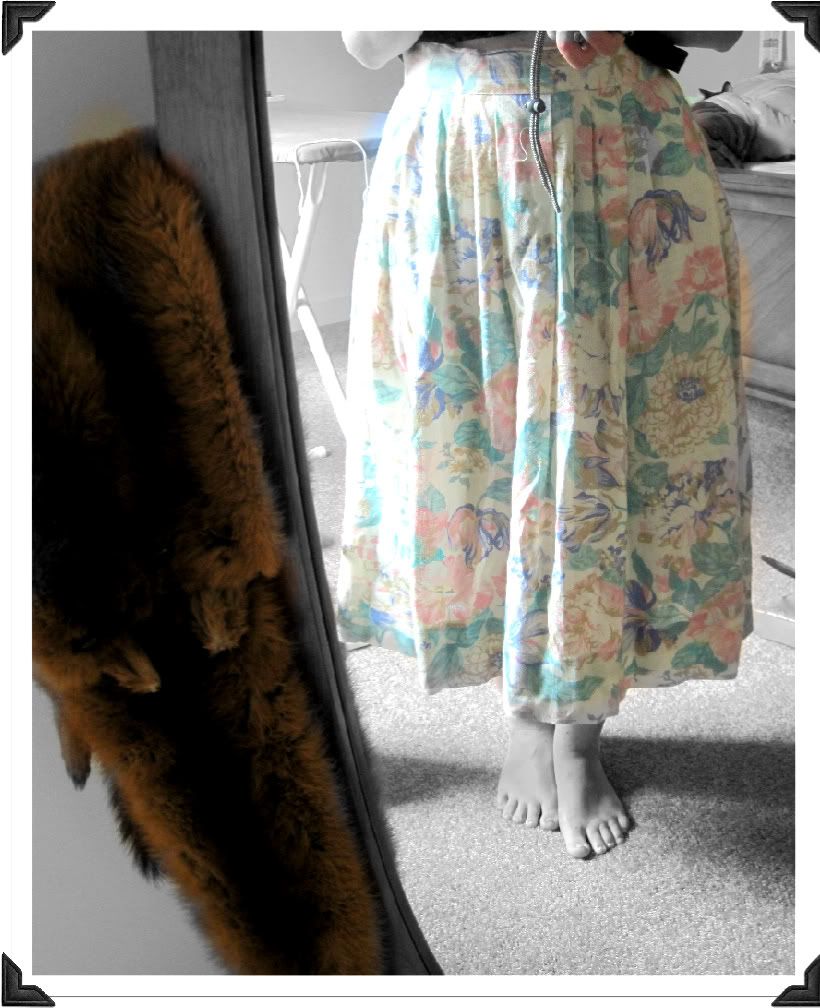 The skirt was far too long for my taste.
I'm really not a fond of my legs and this skirt just fell in that "cankle" area which I found to make my legs look even less attractive and the skirt rather unflattering and kind of dowdy looking.
So, I took the skirt up quite a bit and I'm pretty satisfied with the results.
sorry for the odd angle!
I didn't remove any fabric, just rolled it up and sewed it, so it could be let out at some point- if I'm ever feeling better about my cankles. Also, I used my sewing machine to hem this skirt, which I had no idea I could do!
(I've been reading the manual that came with the machine and there are
just so many things it is capable of!)
Some more pictures, might as well turn this into a closet post!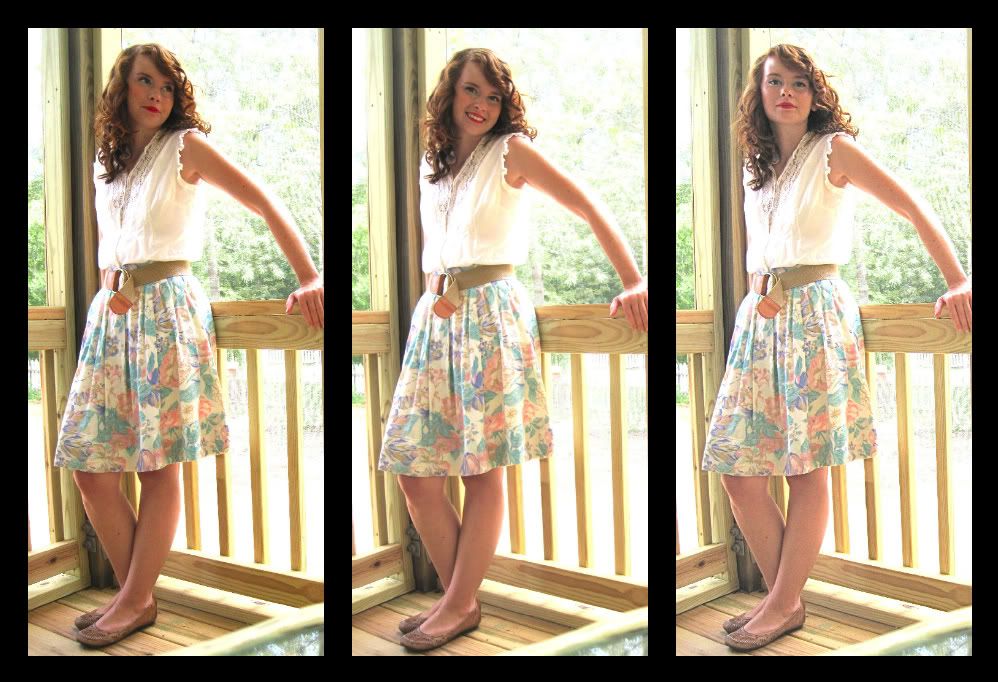 I do love this top! Such a sucker for anything cream and lacy.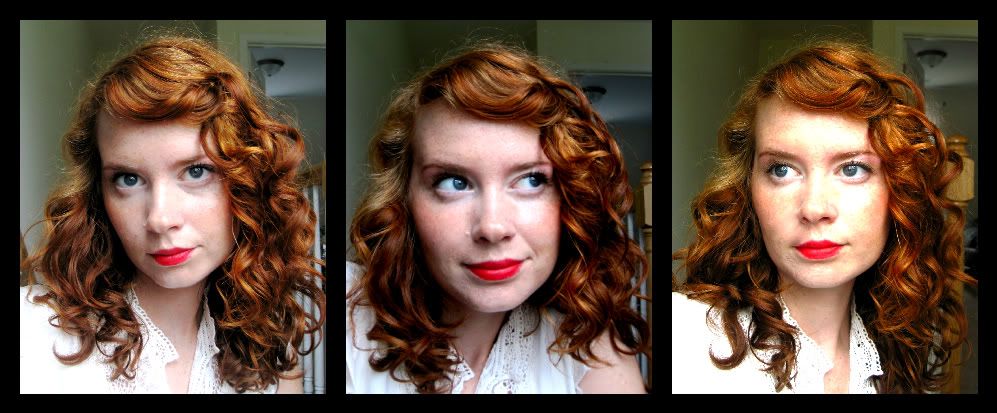 Top: by Daytrip (TJ Maxx special)
Skirt: 80s thrifted
Belt: thrifted
Shoes: Michel M... (super cheap, super comfy)
In a bit of unrelated blog business, have you noticed the new design and layout?
I'm always changing things around here at The Sea, mostly because I'm never satisfied! I also love to make banners for the blog and I am especially fond of this one so I think it might be sticking around for a while. I picked up the vintage sea serpent image over at
The Vintage Moth
and the rest just kind of fell into place thanks to the magic of photoshop.
Also, the music is back with a few "new" moon related tunes and unfortunately a few advertisements.
It seems that playlist.com has become less than cool so we'll see how long this lasts.
I suppose I should ask, since I've been wondering,
do you like hearing music when you come here or is it annoying?
Please be honest!
I'd hate be annoying the very folks that are kind enough to come read my ramblings!