Finds: Skirt, Monkey and More
It's been ages since I've been shopping anywhere outside of a home improvement or grocery store but I treated myself to a little shopping trip after taking my grandmother to the airport.
My first stop was the giant Salvation Army in Wilmington. This was my first visit to this store and I was a bit disappointed at their small clothing selection, though I can't complain about their prices.

Here are my finds:


Floral skirt, a modern handbag (I was in need of a tan leather bag), and a couple belts suited for my waist. All in all, nothing in this haul was over two dollars.
The skirt is rather frumpy and needs some alteration (and some ironing), but what do you think about the floral pattern?
My next stop was to one of my favorites,
Flea Body's Resale Shop
, which often has some wonderful vintage goodies. It's always a pleasure to browse around this shop and for once I found a few things that I could afford.

Here are my finds:



This little fella was the reason for my trip. My mother likes vintage monkeys, happened to see this guy on Flea Body's page and made a casual comment that she "needed him." Good daughter that I am, I managed to pick him up for her. He was on sale for $8.
Fantastic vintage bamboo planter. It was half off! Now to find a plant to fill it.
All in all it was a pleasant shopping trip and I very much look forward to doing it again hopefully sooner rather than later (and hopefully yielding more clothes)!
In unrelated news, we've been weeks without significant rain and the result is, FIRE.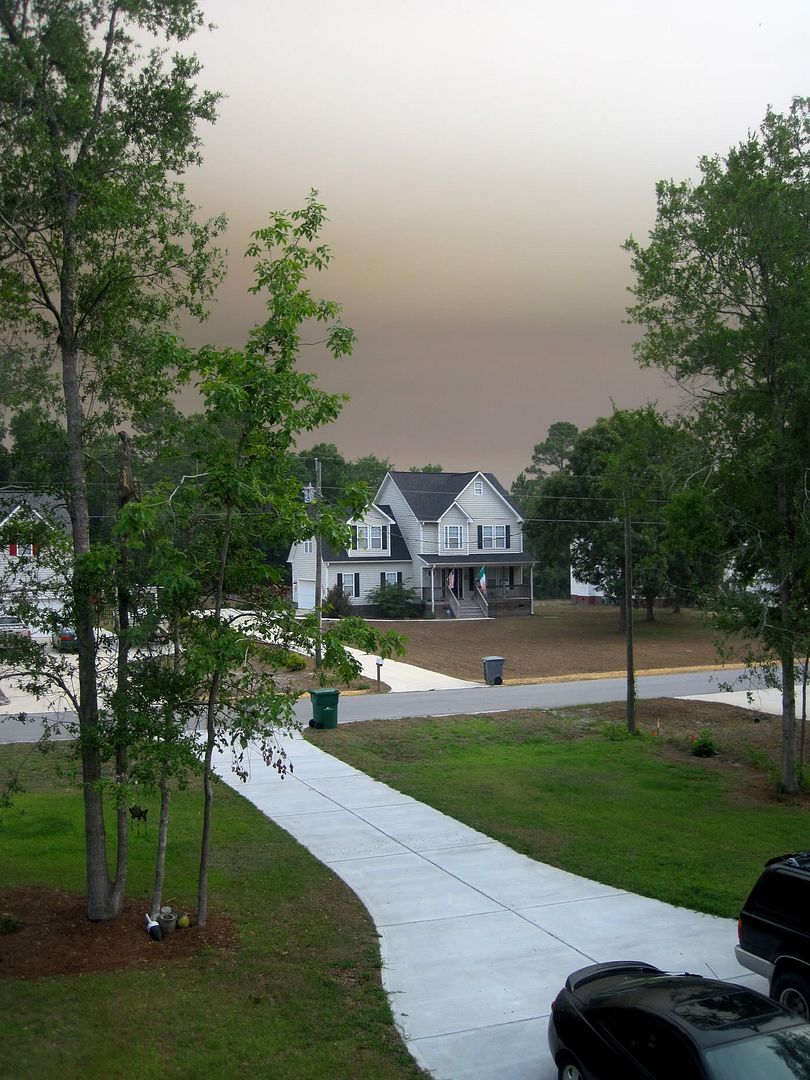 This is what I woke up to this morning, a brown and hazy sky. The air outside is acrid and smoky and there is a fine layer of white ash on everything. Thousands of acres have burned and the fire rages on. Keeping my fingers crossed for some rain.