Sailing Along
Okay, I'm not actually sailing, but I am dressed for it!
I purchased this vintage inspired dress a few summers ago and this is only my second time wearing it.
The first time I wore it, it was marred by a careless smoker's lit cigarette.
I've finally repaired the damage the best I can and it's ready to wear once again.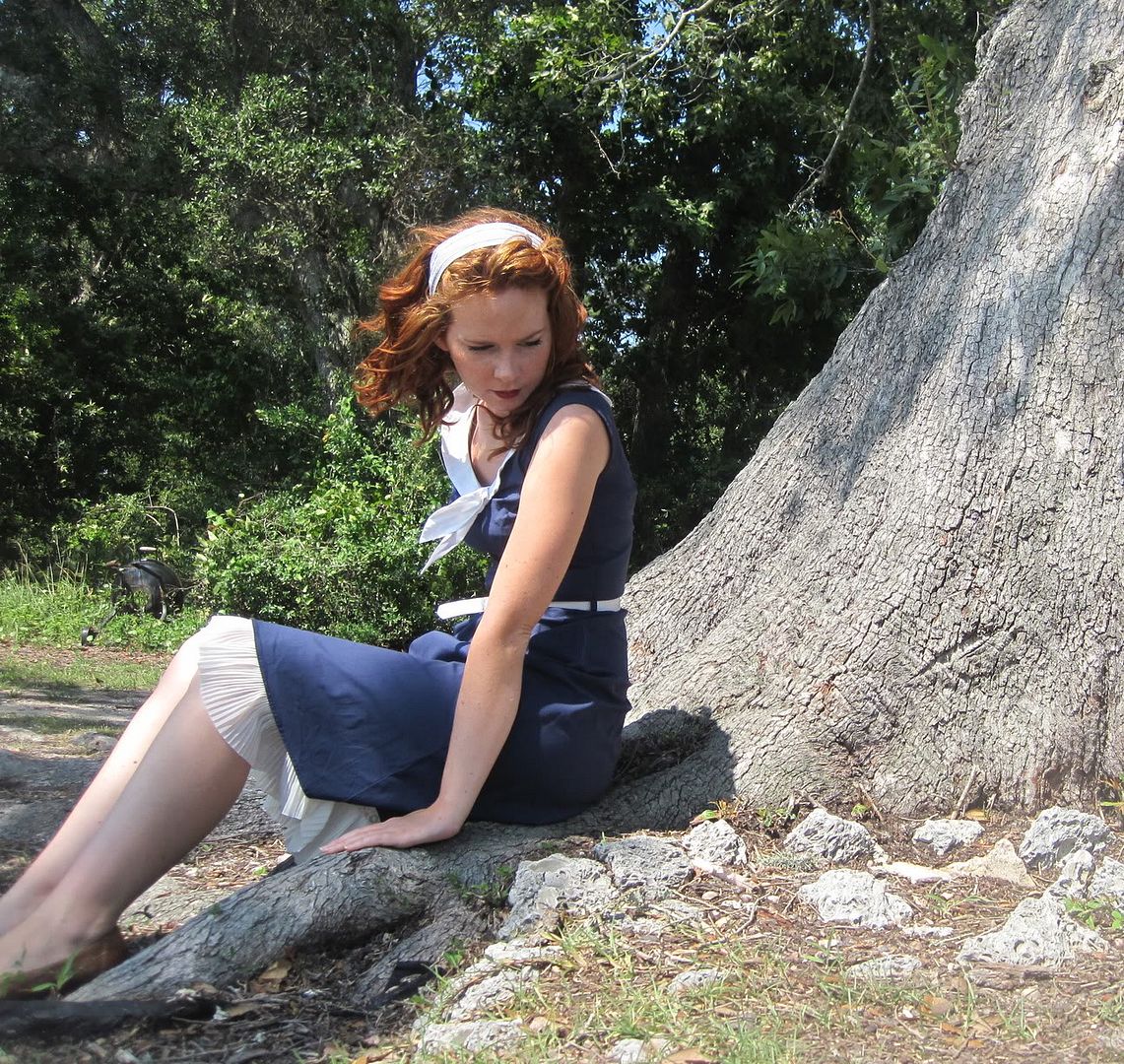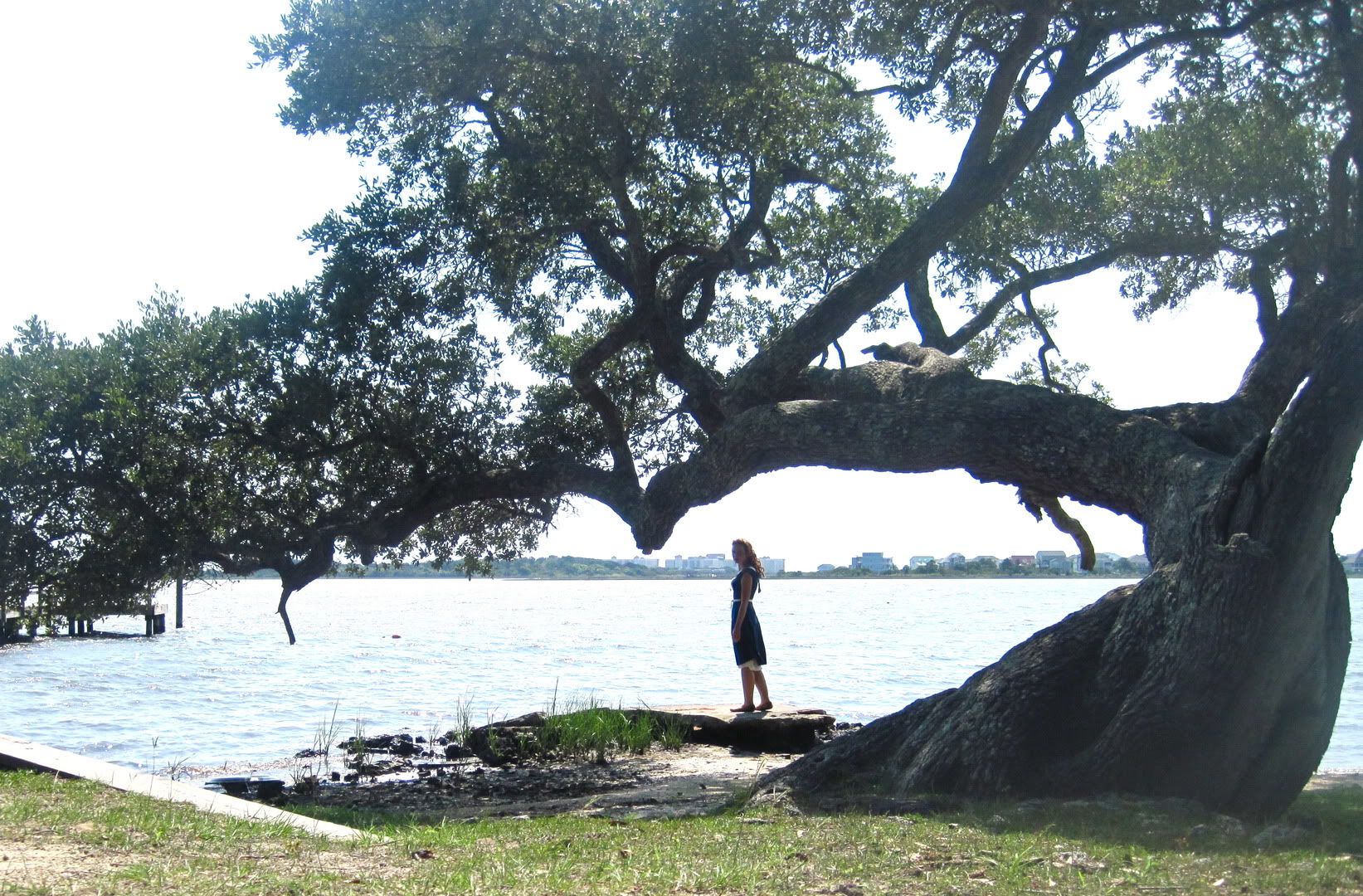 I took a nice little bike ride to the bay at the end of our street to take these pictures.
(Finally it has occurred to me to find a backdrop more exciting than our backyard.)
It was windy by the water and will become more so as hurricane Irene approaches;
we expect her on Saturday or Sunday. Hopefully Irene is as kind to us as Earl was last year.
Dress and belt - Illicit Clothing
Headband- formerly a belt to a pair of shorts
White ruffled slip- Mrs. Bolton (I like it peeking out the hem)
Shoes- same old pair I always wear ( I need to go shopping)