Teacher, Teacher!
Last month I was hired as a substitute teacher for the public schools in my county and over the past week I've managed to pick up a few jobs at a couple different schools.
Today I was working in a middle school and teaching a business technology class; this is what I wore:
Sweater: Mrs. Bolton
Shirt & Skirt: thrift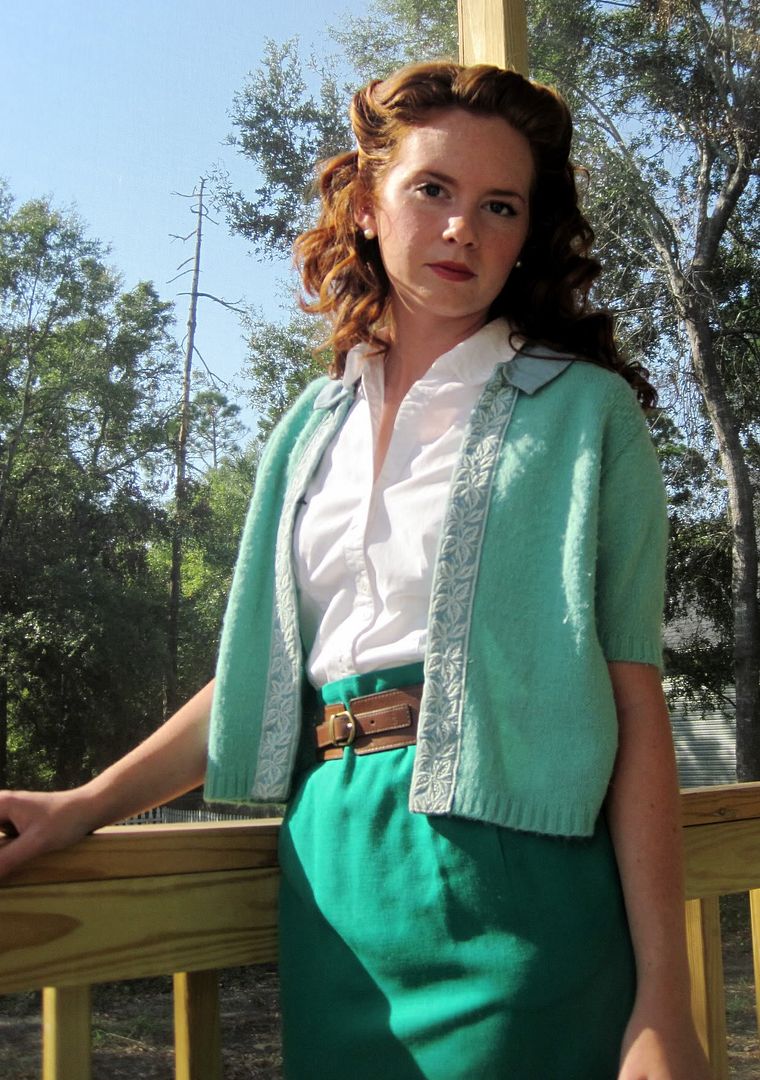 So far, substitute teaching has been an interesting experience.
Last Friday my only responsibility was to take attendance, Monday I spent the day assisting an eighth grade girl who was legally blind and physically handicapped, and today I passed out worksheets and monitored typing exercises. I consider myself lucky to have a job with such variety- at this rate I should never get bored.
No matter the position I am filling, I am always learning something about myself or about how to be a better substitute. At this point, after a full day in a public school, it feels odd not to be leaving with a backpack full of homework. I suppose it'll take a while to stop feeling like a student!