Pumpkinville
Well, after a month of counting down, we finally made it- Happy Halloween!!
I'm back from a quick weekend in Western New York and plan to spend the day nursing a terrible cold, hopefully I'm feeling better for trick or treaters this evening.
Visiting WNY before Halloween meant that I got to visit one of my favorite places- Pumpkinville. I've been meaning to share Pumpkinville here on the blog for ages, in fact I've been saving pictures from my last three visits!
Pumpkinville is really meant for small children but my mom and I have been milking it for years now. The thing I really love about Pumpkinville is its simplicity- it has that good old fashioned, wholesome feel that is so hard to come by these days. You can walk through a corn maze, pick your own pumpkin and browse the Halloween displays all with a cup of hot apple cider and a pumpkin doughnut in hand. Most things at Pumpkinville are hand painted and one of a kind- most things haven't changed since I was a kid!
As you can see, I made a few friends at Pumpkinville this year.
One of my favorite parts of Pumpkinville has to be the Spookum Barn.
The Spookum Barn is basically a small garden shed filled with "scary" things that haven't changed since I was a little kid. I remember visiting Pumpkinville as a little girl and being so scared of this barn- I hope there are still kids that visit Pumpkinville and feel the same way about the Spookum Barn.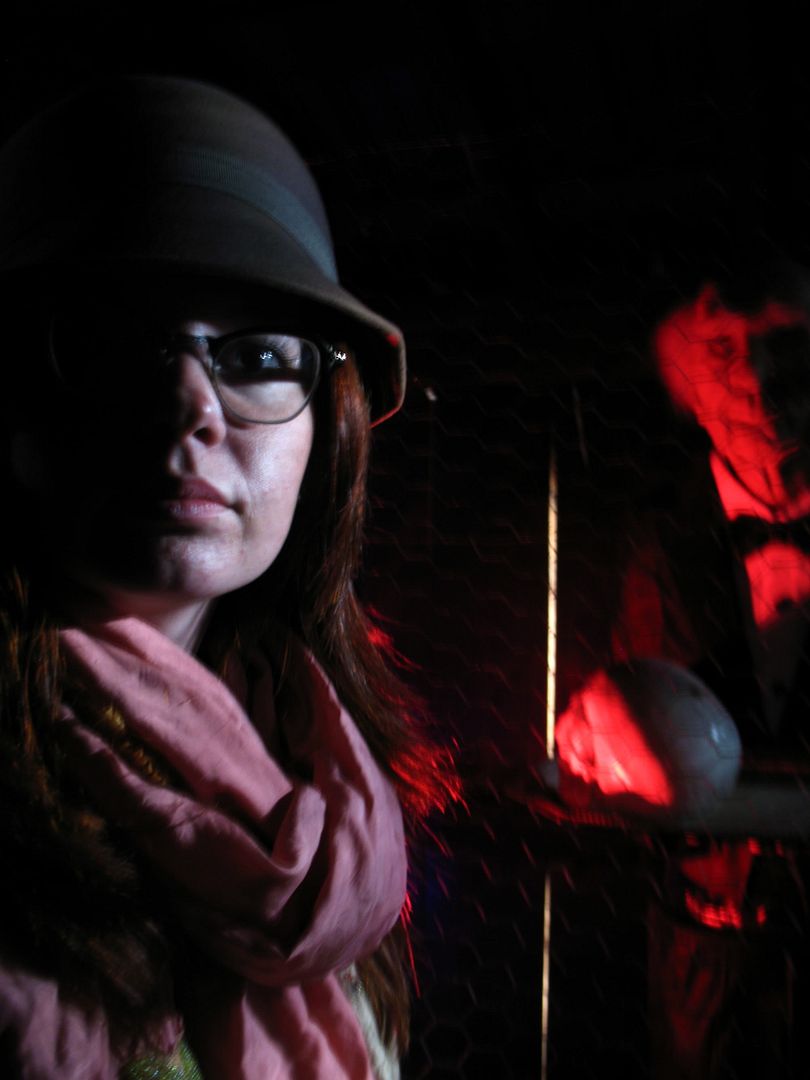 Last year they really spruced the barn up.
This year the barn was exactly the same as last, but just as fun.
Pumpkinville is one of those great places where there is good old fashioned fun to be had and it's okay to act like a kid. My mom and I always have a ball when we visit- she loves to take pictures and I love to ham it up.