Speak With The Dead
Nestled in the heart of an old growth forest just East of Lake Erie lies the community of Lily Dale, a town that talks to the dead.
Established at the end of the 1800s, this quiet community on the shores of Cassadaga Lake became the center of the Spiritualist community, the birthplace of modern Spiritualism, and has since attracted hundreds of thousands who wish to communicate with those that have "passed to spirit".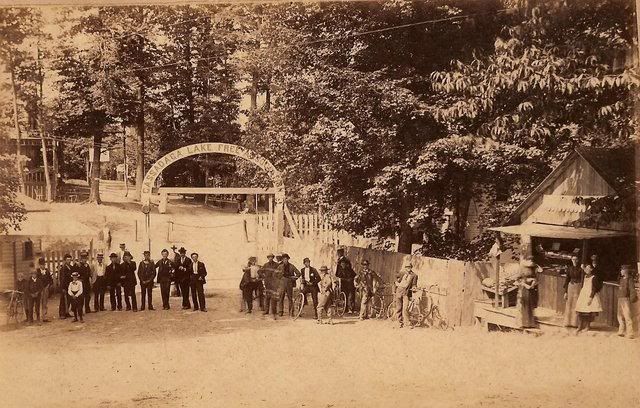 The beginning of Lily Dale- then known as Cassadaga Lake Free Association.
A similar sign still stands over the entrance to the community.
Early service at the Forest Temple
vintage postcard borrowed from Card Cow
The early 20th century saw a rise in popularity of spiritualism causing an unprecedented number of people to flock to the Dale. Lily Dale became an almost fashionable destination; Renowned mediums received famous visitors such as Mae West and Harry Houdini.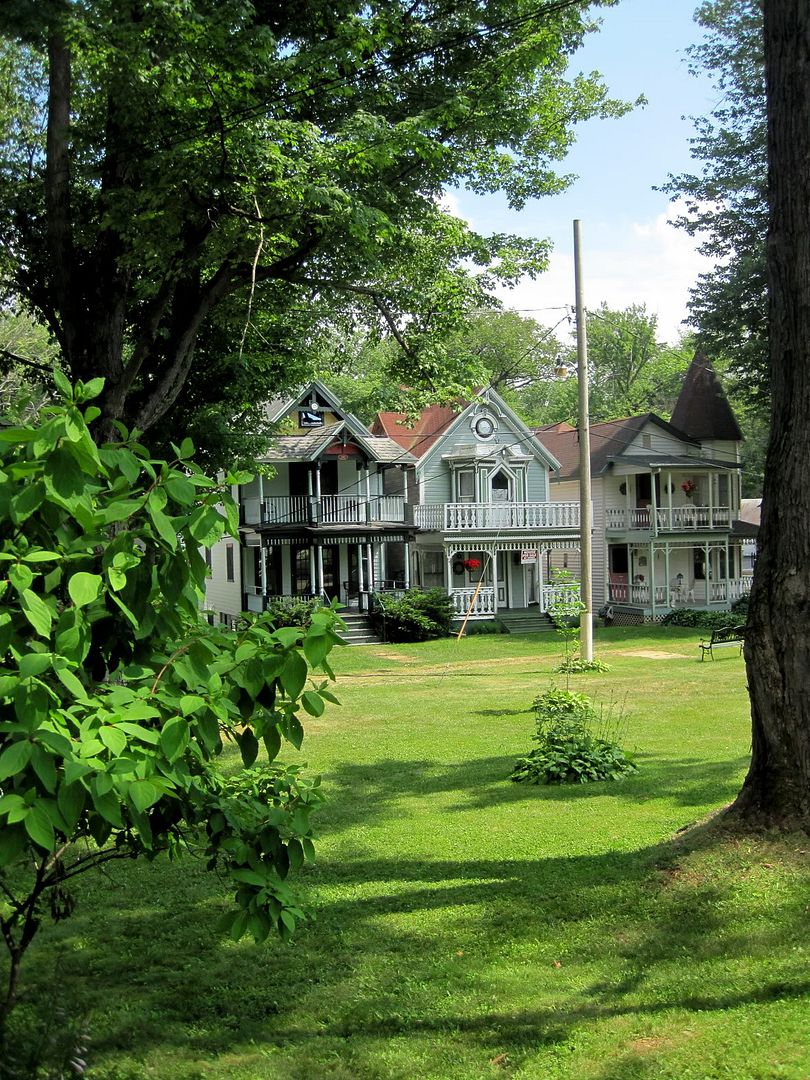 From my visit, July 2011
These days, Lily Dale still attracts its fair share of visitors. On any given summer day, you can find the sleepy community filled with guests attending work shops, exploring the town, or huddled on the porches of picturesque cottages waiting for a reading with a registered medium.
Once the community school, the museum is filled with marvelous Lily Dale history
from my visit, July 2011
The mediums who live and work in Lily Dale are all registered, or tested by the community, and have been found to possess clairvoyance/the ability to communicate with spirit.
A reading with a medium, no matter your spiritual beliefs, is really quite an experience. From choosing your medium (I like to wander the streets looking for a house that "speaks to me"), to sitting in a softly lit room with a person who is thought to speak with those that have passed on, a reading is really something else.
Inspiration Stump
vintage postcard borrowed from Card Cow
And for those that aren't interested or comfortable with speaking with a medium one-on-one (or shelling the money out to do so), there are daily meetings at Inspiration Stump where a series of mediums stand before a crowd and deliver messages to those gathered in front them. This is a neat experience because some messages are incredibly powerful for their recipients often resulting in weeping or joy- a true testament to our human need for closure.
such a pretty town
In the interest of full disclosure, I am not a spiritualist- in fact I'm not much of anything, except perhaps a bit of a skeptic, but I've been drawn to Lily Dale a number of times. There is really a peaceful quality to the community that feels so good on a lovely summer day plus the history is fascinating and the drive, from my hometown, is really lovely.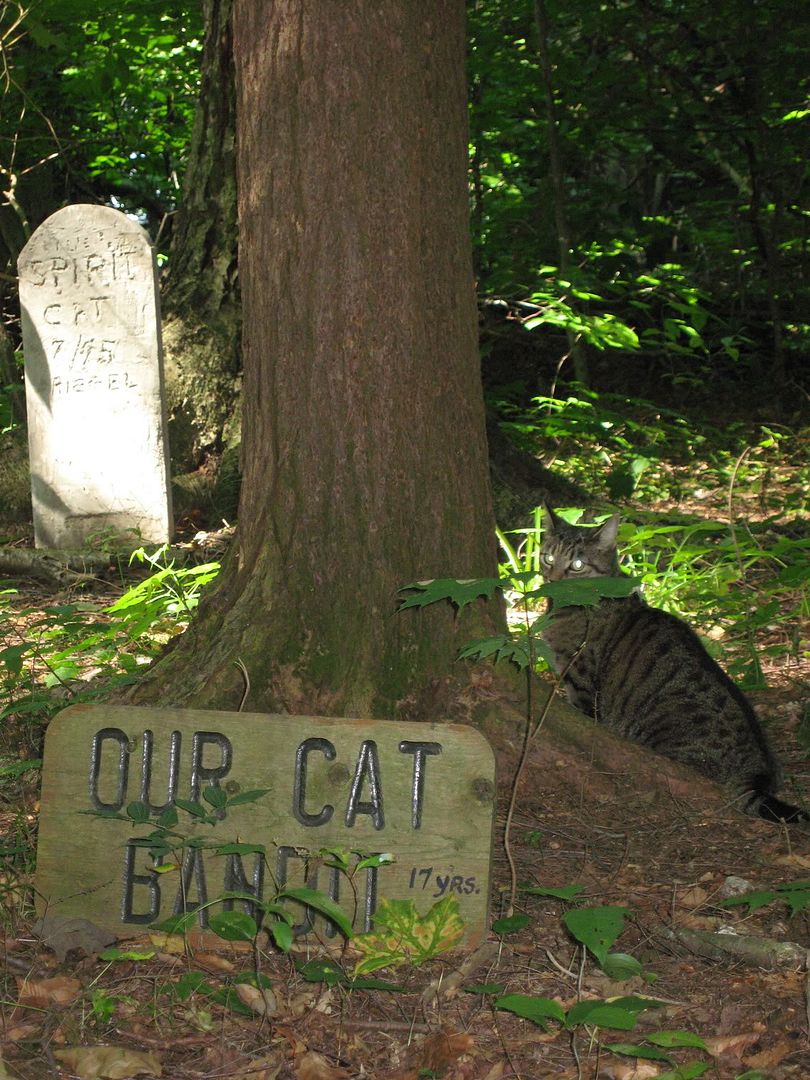 Cat in the pet cemetery during my 2009 visit: such a fun and spooky coincidence
I suppose I am really just curious and find the idea of an afterlife and communicating with the dead relatively entertaining. Part of me, I'm sure, would like to believe that messages received at the stump and in private readings are actually from "beyond" but the skeptic in me won't have it, it's too bizarre.
That said, I've had readings that have been downright spooky, revealing eerie truths about my life, my past, my family history and my future. I've had readings where, for whatever reason, every hair on my body has stood on end and the back of my head tingled with the oddest sensation.
I've also had readings that were just preposterous, incorrect and a regurgitation of facts that can be gleaned, inferred or assumed from just looking at me.
Often mediums pick up on a woman who has passed that they cannot identify. They always claim she is my mother or my maternal grandmother- neither of which are dead. They try over and over again to identify this woman and eventually give up, without success, and deliver their message anyway.
Funny thing is, whenever this woman is sited, their readings are spot on. And usually, when I receive these readings, I am wearing something old from a certain lady,
Mrs. Bolton
.
Lily Dale is open to visitors from mid-June through September.
The official site of Lily Dale Assembly can be found
here
.