Wooly, Wooly
It's about 75 degrees and oh so sunny on the coast of North Carolina and I'm dressed head to toe in wool (needless to say I'm quite toasty). In just a few short hours my beau and I will be boarding a plane back to the ice box that is Western New York and, just our luck, they're calling for snow this weekend. Now don't get me wrong, I love snow but I like it much better when it doesn't fall on pumpkins.
all these extra layers make me look so thick!
We're headed home to yet another cousins wedding- a wedding that was supposed to take place outside but will likely be moved indoors (planning an outside wedding for Oct. 29 in WNY= delusional).
I've got a really lovely dress picked out for this event and I absolutely promise to take pictures this time. I'm also very excited to wear a newly acquired vintage fur for this event- it's so new I've never even touched it as it has been waiting for me to fetch it from NY. I hope it's everything I've been dreaming it would be, otherwise I'll be cold!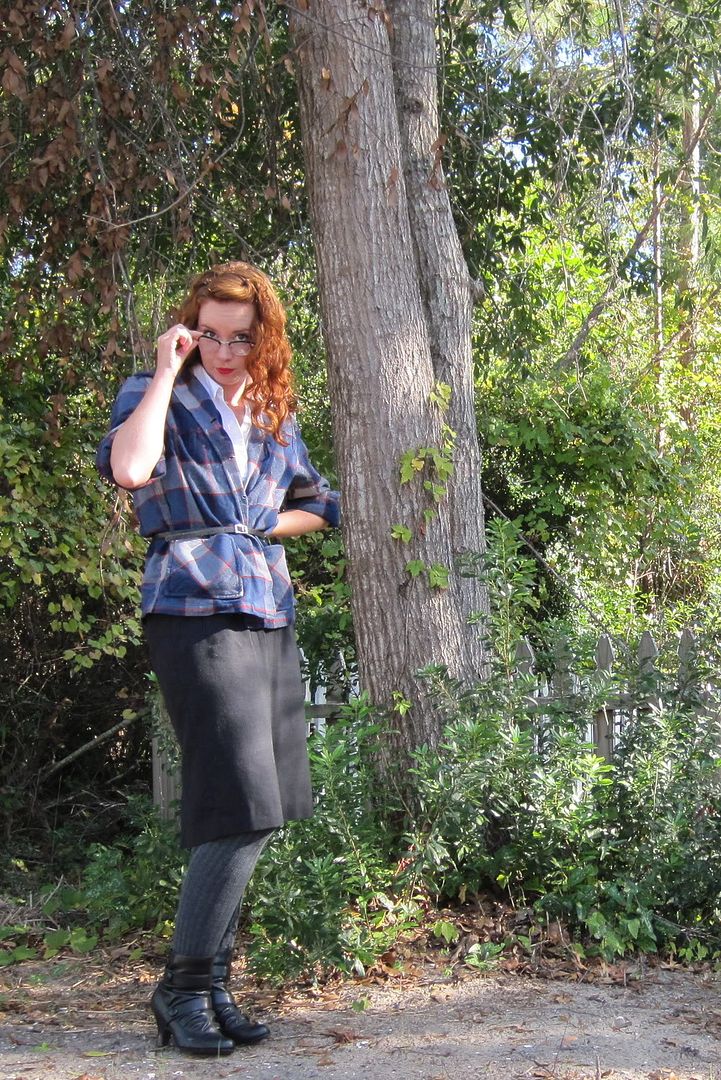 practicing my teacher look- I see now that it's more comical than stern.
After the wedding it's a mad dash back to the Carolinas for Halloween. Still have pumpkins to carve!
Blouse- Thrifted
Belt- Came with a department store skirt (classy right?)
Skirt- Thrifted
Wool Stockings- Christmas gift
Booties- Mudd