October Odd and Ends
We've entered that time of year when time seems to speed up and the days just slip away. I'm not sure if it's the number of holidays this time of year, or the shorter days, but there just doesn't seem to be enough time to fit everything in. This said, I'm trying to catch up on last month and while there are plenty of new things to talk about here in November, I'm still trying to document October.
Here are some final images and words from my October:
While my home may be in other states, this trip to Western New York proved that NY will always have a piece of my heart.
snow in Allegany State Park, NY
Two roads diverged in a wood, and I—
I took the one less traveled by,
And that has made all the difference.
Sometimes, when I go back to WNY, I have an urge to visit certain places- this trip I needed to visit Allegany State Park.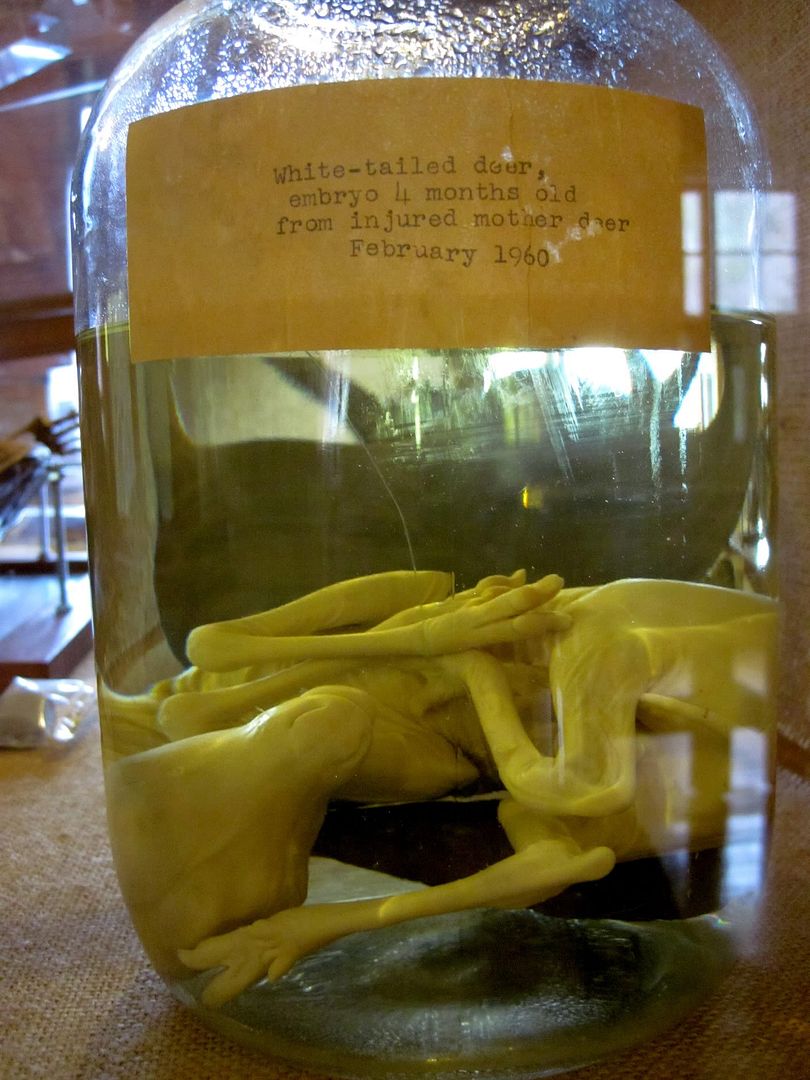 Above: Preserved deer fetus circa 1960, Allegany State Park

Below: Woodcock, Screech owl taxidermy, Allegany State Park
First snow man of the year- Allegany State Park
Life in New York is centered around a different sort of nature- here the woods are always calling, just as the beach does in NC.
Mom stumbled on this old car in a ravine behind the house.
There is all sorts of pottery and glass in the surrounding river bank- this is a spot definitely worth investigating in warmer weather.



********
Despite promising to take photographs of my outfit for my cousins wedding, when the actual day came, I couldn't be bothered. Blame my cold, blame the snow, blame my actual lack of enthusiasm for this wedding- I've only got one picture to show you.
don't we look excited!
This dress is really lovely. It has a bead and rhinestone embellished lace neckline and a chiffon sash around the waist that cascades from the hip (the hip that happens to be tucked against my beau). As I mentioned in my
Wooly, Wooly
post, the fur that I am wearing in this photograph was a new acquisition for me. The fur came to me through my aunt who had found it while cleaning out her mother in law's house and had immediately thought of me. I can't believe how perfect this fur was for this dress and boy was I glad to have it on- it was chilly!
********
We returned home late on Sunday night, happy to be back at the house for Halloween.
I spent most of the day Monday nursing my cold in my pajamas but convinced myself to dress for handing out candy.
Here's what I wore:
Sweater- thrifted
Blouse- Rue21
Skirt- Speigel
Belt- came with a dress
Booties- Mudd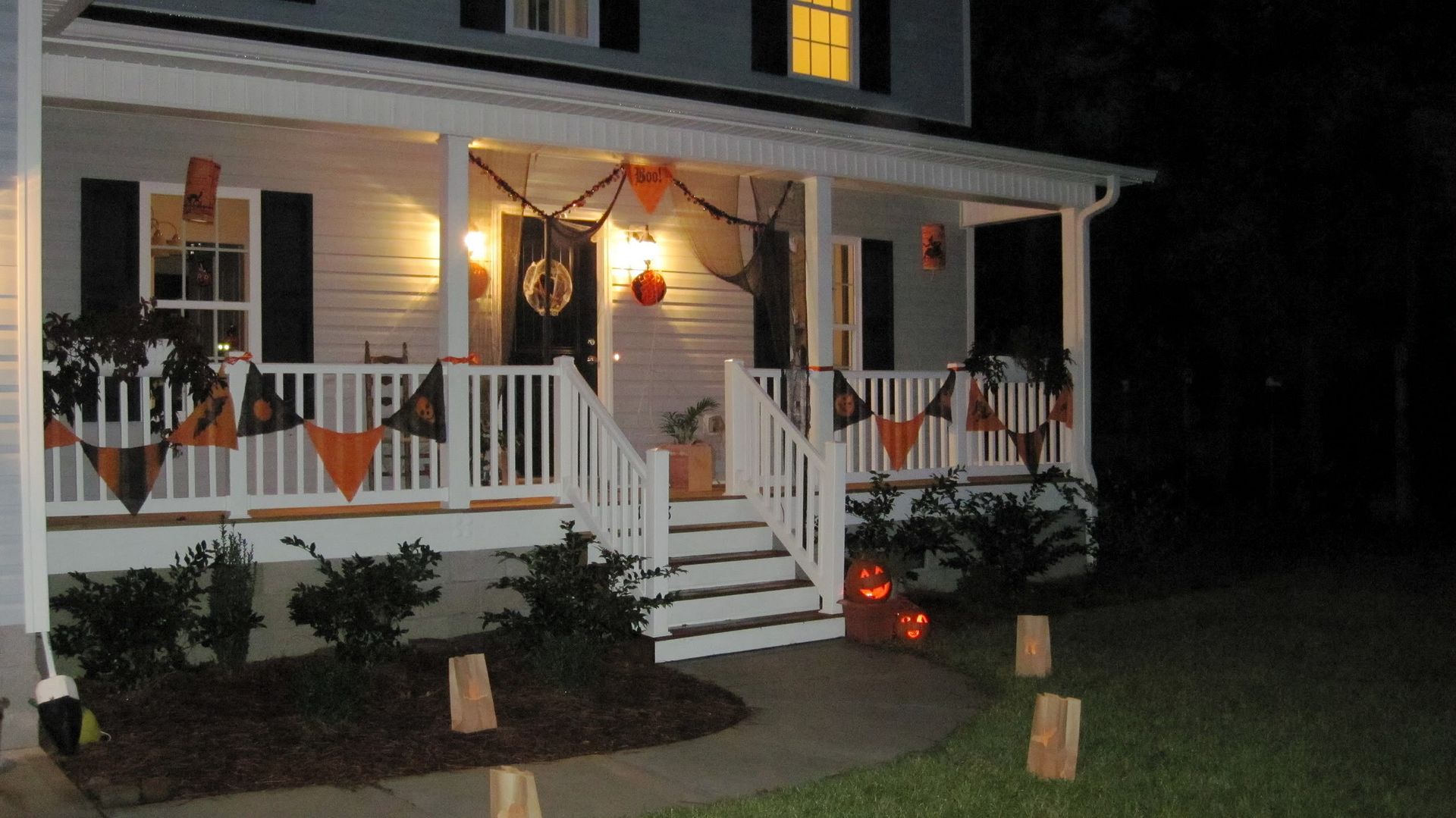 our house, awaiting trick or treaters on Halloween
We had quite a few trick or treaters and some very original costumes. Highlight of our Halloween had to be the awesome trick or treat mobile that our neighbor, the builder of our house, had constructed for the neighborhood children to get around on.
I couldn't believe it when I saw this thing pull up in front of our house. While it was simply a wagon and tractor covered in lights, it had inflatables, a fog machine and animatronic spooky things on board. What a festive (and awesome) way to get around the neighborhood!



********

Whew! So that's the last of October.
November promises to be an equally busy month with yet another trip to WNY planned.
Tomorrow we make our first trip to meet a prospective puppy, fingers crossed that we are dog owners by tomorrow afternoon!

I'm very excited to note that 200 folks are now on board here at the Sea which means a giveaway might be in order!
Welcome to my new followers and thanks to all for sailing along!