Black, White and Red All Over, Again
I'm a bit under the weather, for the second time this school year (darn germy kids), but seeing as I'm expecting house guests in just a couple days, hanging out on the couch all day is out of the question. So, instead of nursing my cold, I ventured into Wilmington to do some last minute Christmas shopping and to stock up on cookie making supplies.
I went to the closet this morning with the full intention of just putting on some jeans and a top but I felt like I might feel better if I wore something festive. I guess putting something "festive" on means wearing something
black, white and red
because here is yet another outfit in those hues.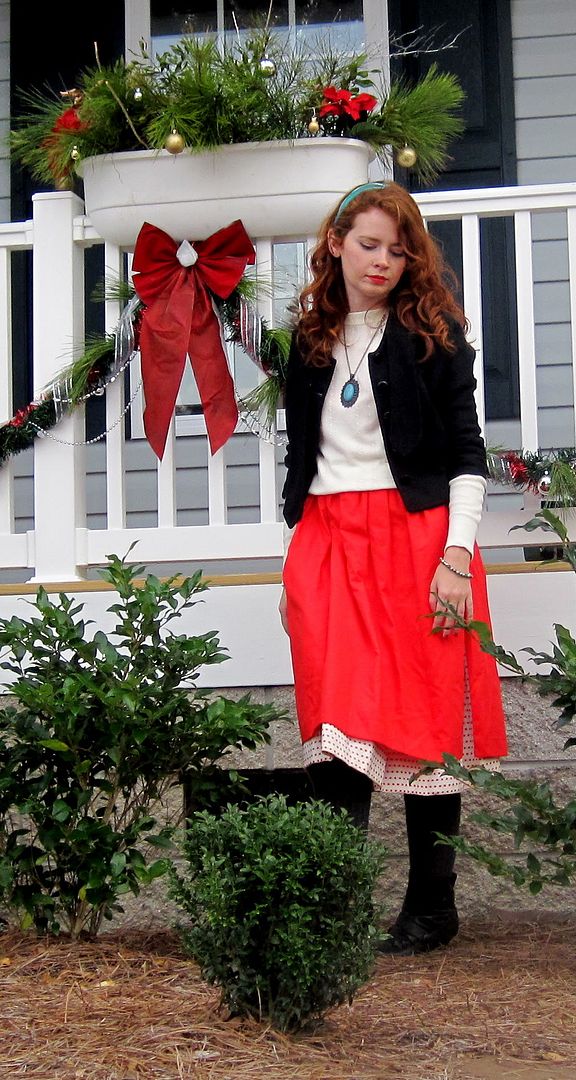 This time I added a little teal to the mix; I love how teal and red look together.
On my Christmas list this year: teal shoes!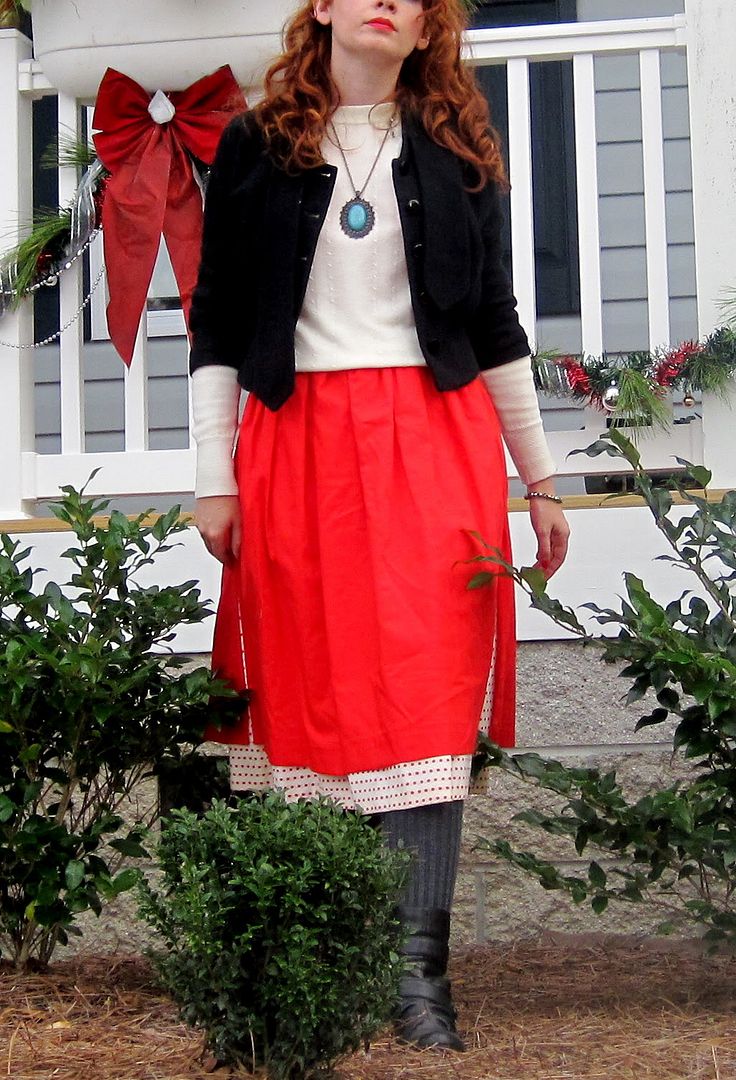 It was in the 70s today so I was clearly overdressed. Sweaters were once synonymous with Christmas for me- I suppose I should revise my thesaurus if I am to continue living in the South.
The red skirt is actually a lovely 1950s cotton dress with an amazing polka dot petticoat.
See my original post about this dress
here
.
Jacket- Mrs. Bolton
Sweater- Thrifted