Pretty Shabby: Before and After
If you were around the Sea last spring, you may have read my
rant
about the "shabby chic" furniture trend and, if you did, you know how angry I get when people paint perfectly good solid wood antiques some horrible pastel hue. Well, color me a hypocrite because what follows is an entire contradiction to my anti-shabby stance.
Nearly a year ago, a bookshelf caught my eye at one of my regular antique stores; it had wonderful mid-century lines but it had sadly been painted an odd blue-grey. Since the shelf was an absolute steal, I purchased it and brought it home with the intensions of refinishing it. After a closer examination it appeared that the surface that had been painted over was likely veneer which was not in the best condition. I elected to leave the shelf grey.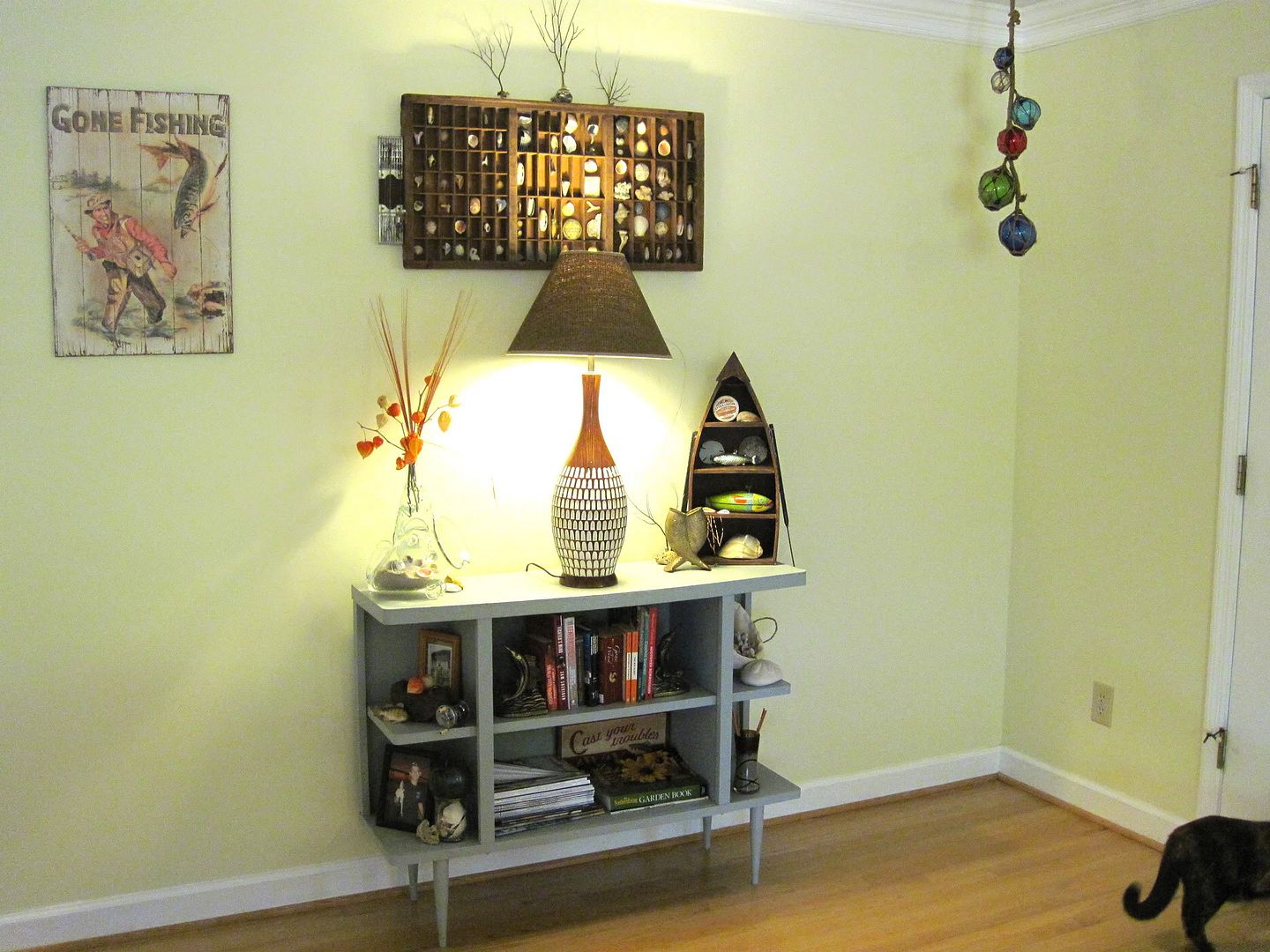 The shelf shortly after purchase
After we moved, my shelf found itself in a room I had intended on turning into a small parlor (
see this post
). After months of trying to get things to come together in this room, I decide to abandon hopes of a parlor and turn the room into a dining room (as the builder had intended). Try as I might I could not find a new home for this shelf in any other room so it returned to its spot in the now dining room (who doesn't want to read a book while eating? haha). Before returning, it also underwent a make over.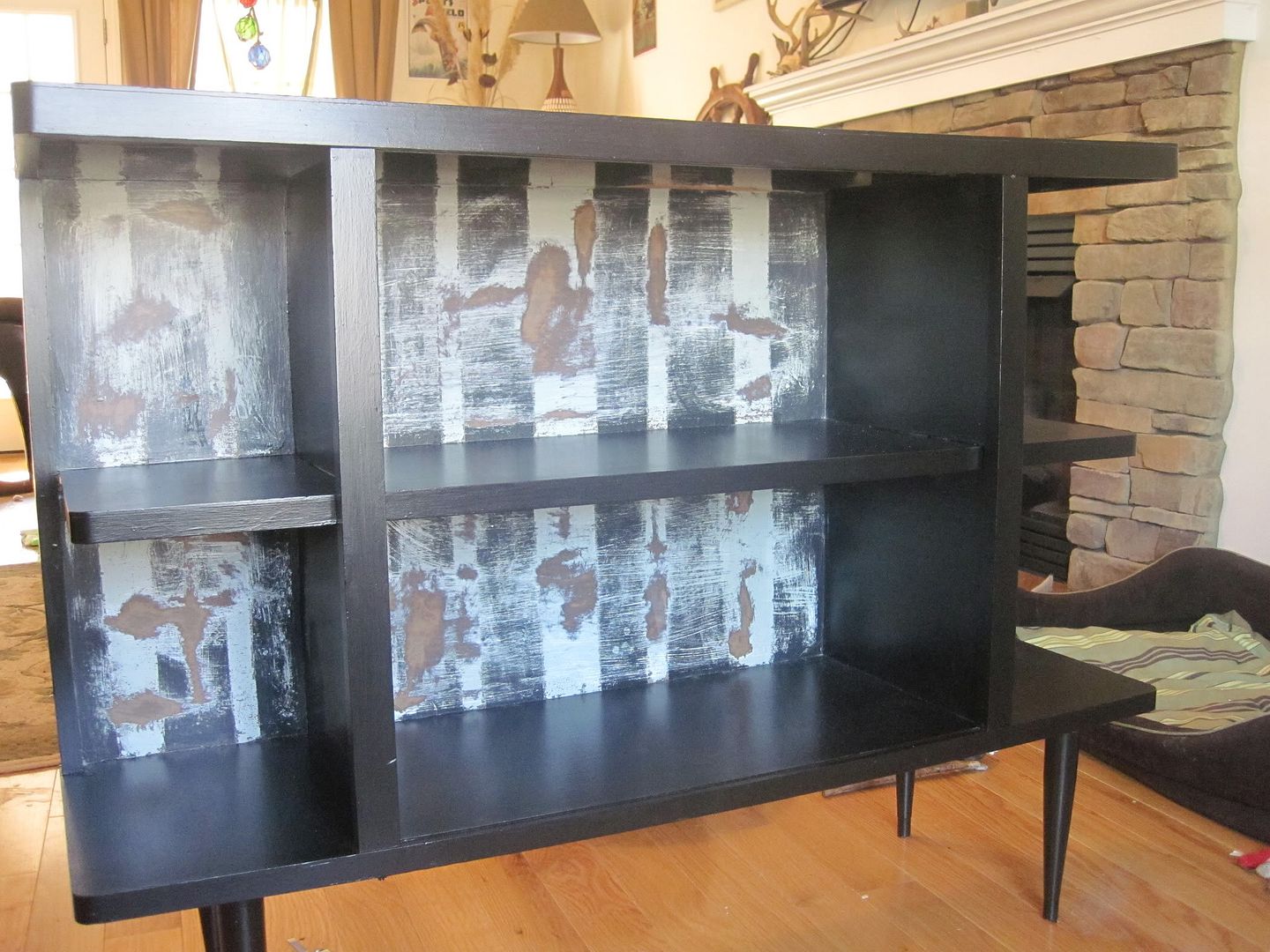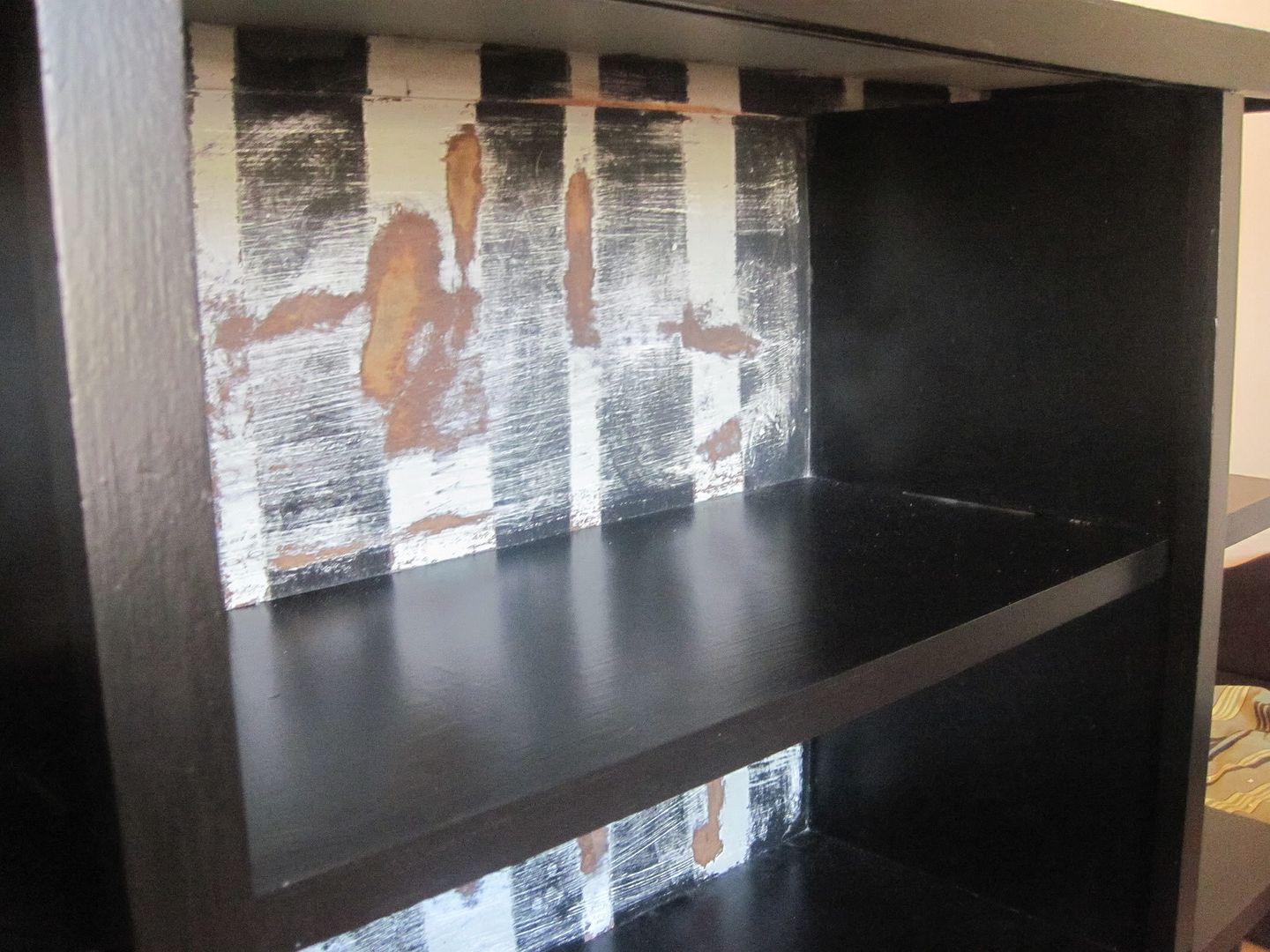 Yep, I painted it black. I also attempted to tape off stripes but failed horribly (any advice on using painter's tape?). When I removed the tape my lines were far from crisp and for some reason my reaction was to pull out the sandpaper. Pretty shabby, eh?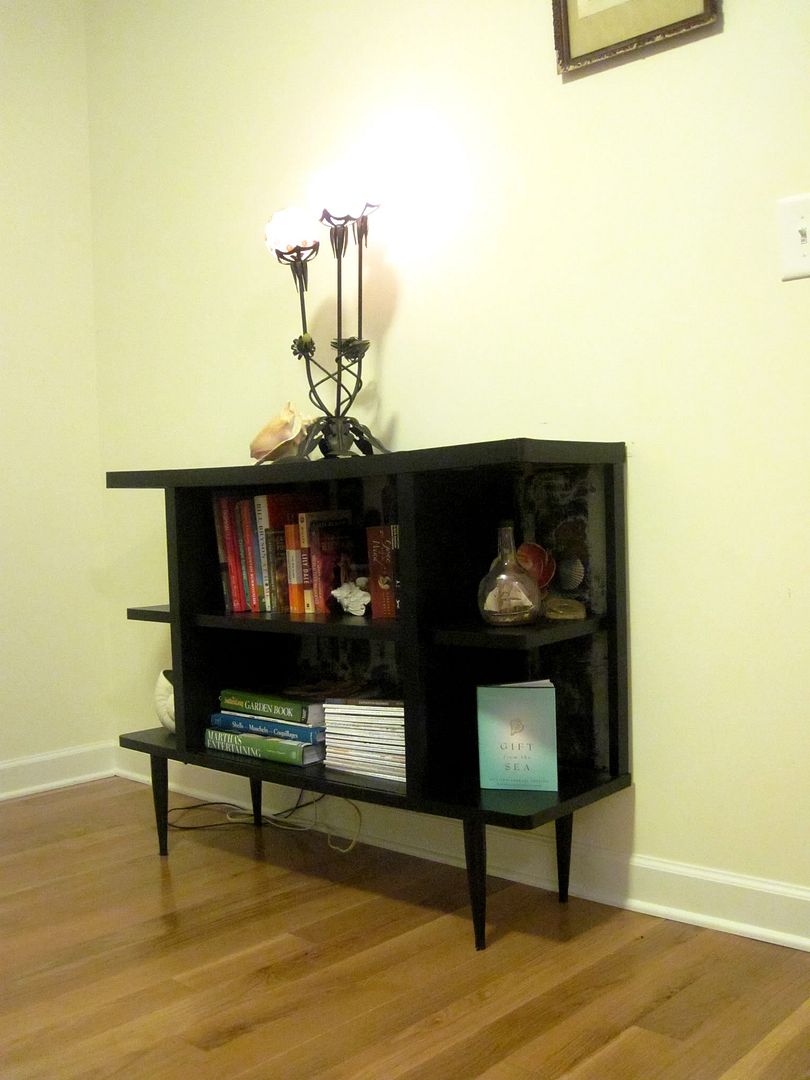 I'm not entirely in love with the results but as you can see it really doesn't matter once I put things on the shelf. Now that I've painted it black, the shelf is much more substantial, plus it matches Mrs. Bolton's awesome seascape!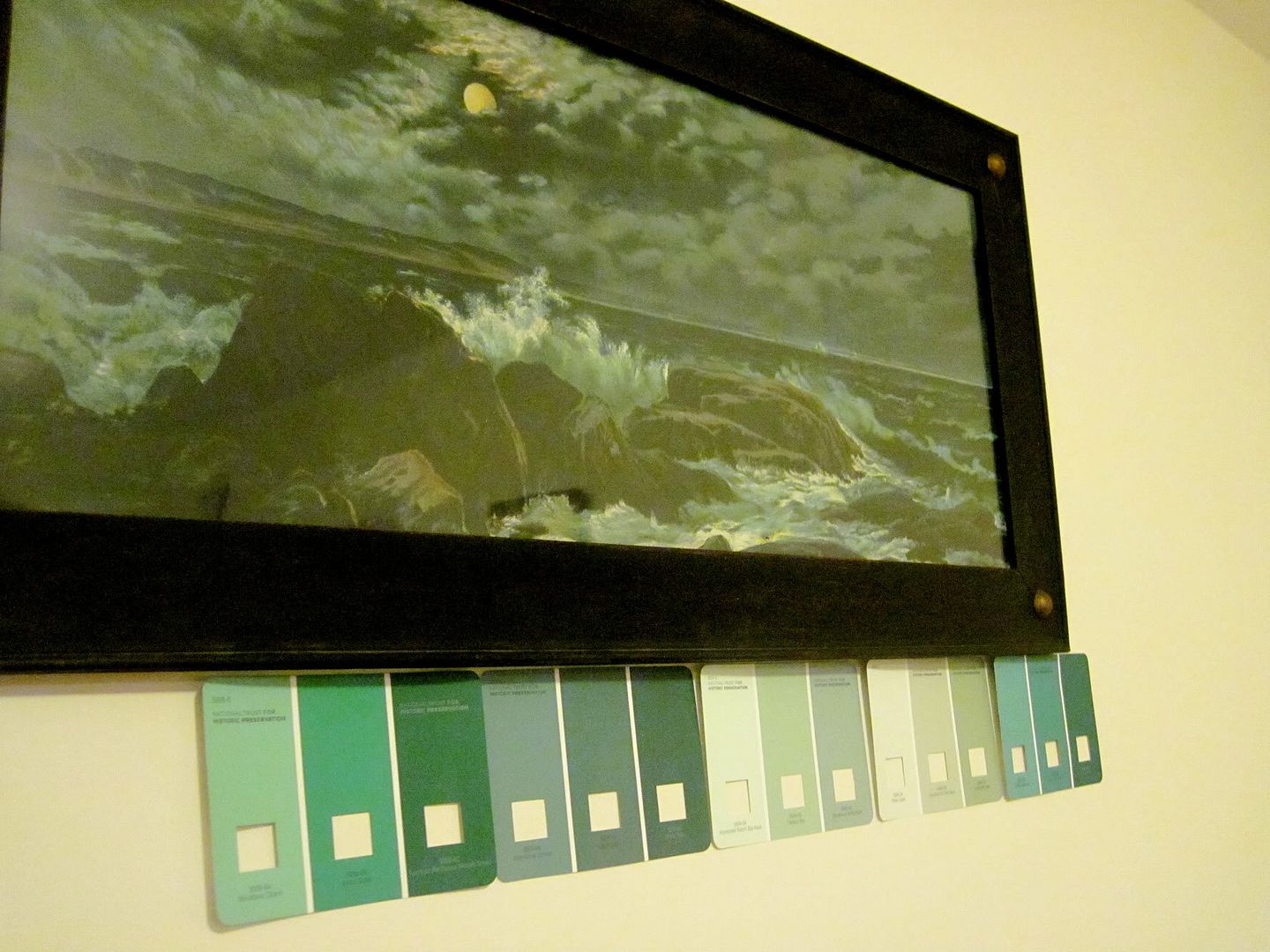 Things are really coming together in the dining room- I've found a number of possible china cabinets for the space (yet another project) and brought home a number of paint chips to consider.
I am very excited to get painting- now just to choose a color!