Foggy Lens, Weekend Bounty
Friday was a gloomy day, just cool enough for a sweater.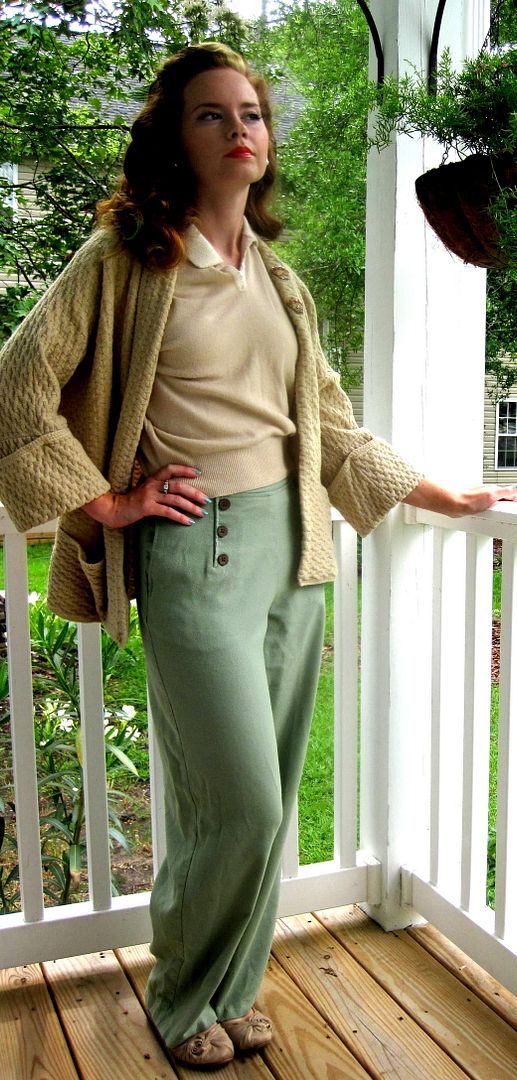 (my favorite) Knit Jacket- Vintage, antique shop, Springville, NY
Sweater- Vintage, antique show, Bativia, NY
Shoes- Rocket Dog
cloudy skies + dirty lens = crummy photos
For the first time in ages, I set my hair. I know it sounds odd, but I had forgotten how incredibly hot my hair is when it has been all brushed out like this. I miss setting, but I'd have to cut my hair to do it regularly again.
I love these pants so much, never realized they wrinkled so easy!
Friday evening found us in Wilmington checking out the HMS Bounty replica, which has starred in such films as "Mutiny on the Bounty," and "Pirates of the Caribbean." The ship docked in Wilmington for the weekend and was a lovely addition to the riverfront.
More here
.
There was more than one "bounty" this weekend! While wandering around downtown Wilmington on Friday, my beau noticed a beautiful poster for a vintage clothing sale on Saturday.
So, of course I had to go, and boy, am I glad I did.
The sale was located in the ground floor of a massive beach house and was complete with an attentive vendeuse and a lovely dressing room- this was perhaps one of the best "garage sales" I've ever been to!
What a haul!
And I got such a good deal, I almost feel guilty!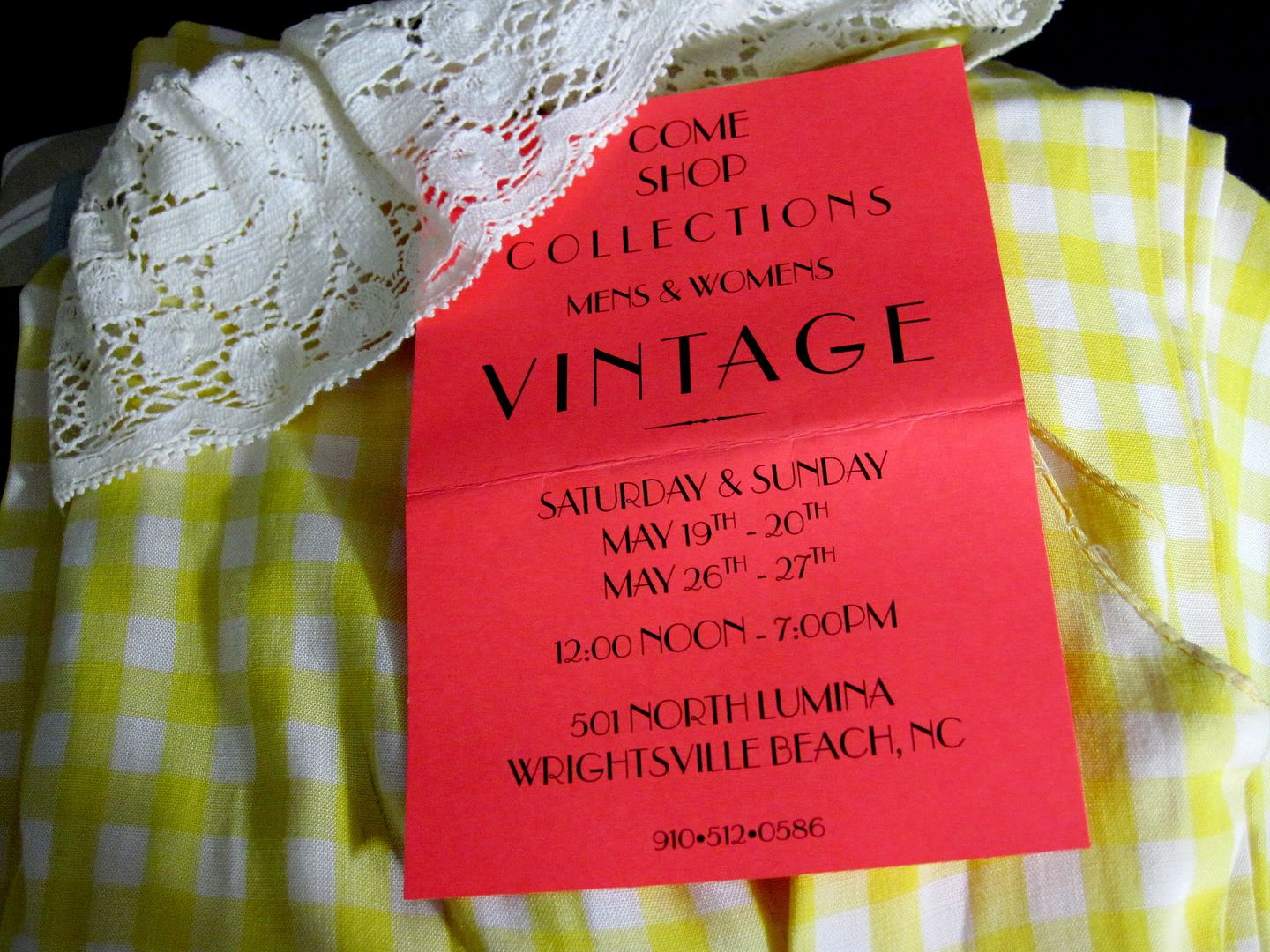 I know I don't have many followers in the Wilmington, NC, area, but if you are local and into vintage- check out this sale! It continues this weekend and, as I understand it, will have a new selection of old clothes. Conveniently located across the street from beach access 22, Wrightsville Beach.