Pineapples and Tiki Totems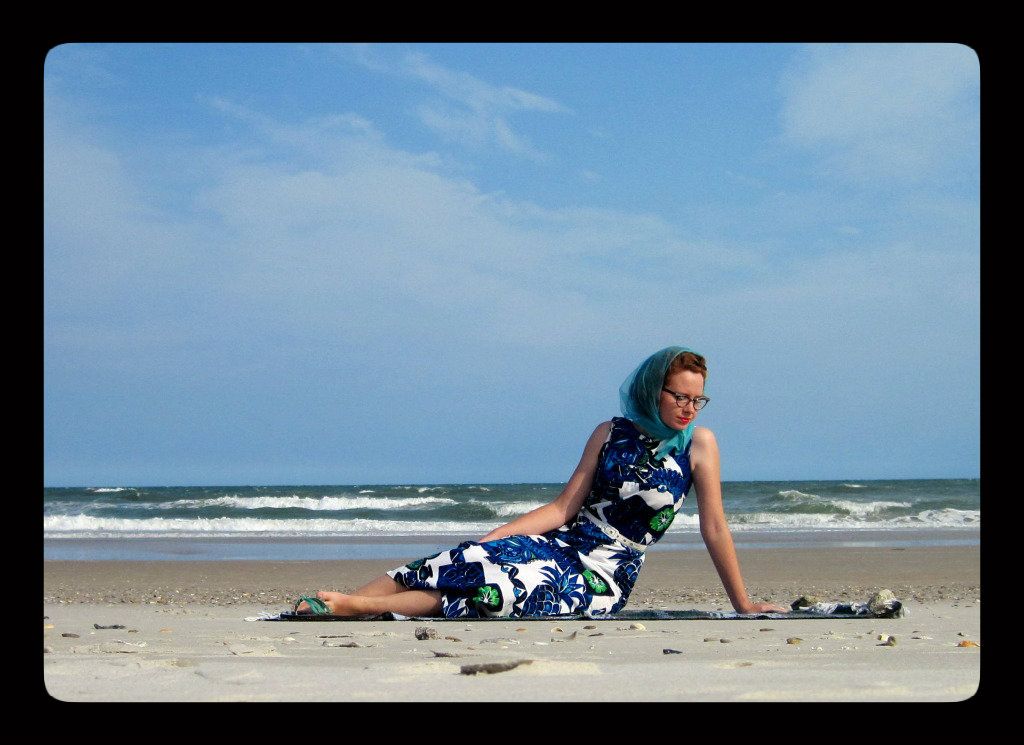 This dress belonged to the same woman that first owned one of my favorite jackets (
see here
).
In February, I had the privilege of not only acquiring more clothing from her, but hearing the story behind each garment and touring her incredible home (if I were bold, I'd ask to take pictures of her house so you could see it- it's so unique and such a time warp!)
It's not very often that I get to chat with the first owner of my old clothes, in fact, it's not very often that the original owners of the clothes still have them in their possession!
The stories behind most of the dresses I've received from this generous lady, Mrs. Rice, are always quite fascinating. Many dresses were bought for trips abroad- Europe, South America, and some were even purchased while abroad.
This dress was bought in the 70s, from JCPenney while Mrs. Rice was in Hawaii. She recalled that she and her sister had wanted to go shopping while they were vacationing in Hawaii so they both bought dresses- this is a souvenir dress!
I also have the dress Mrs. Rice wore for her sister's wedding, a lovely peach number, which I hope to wear soon!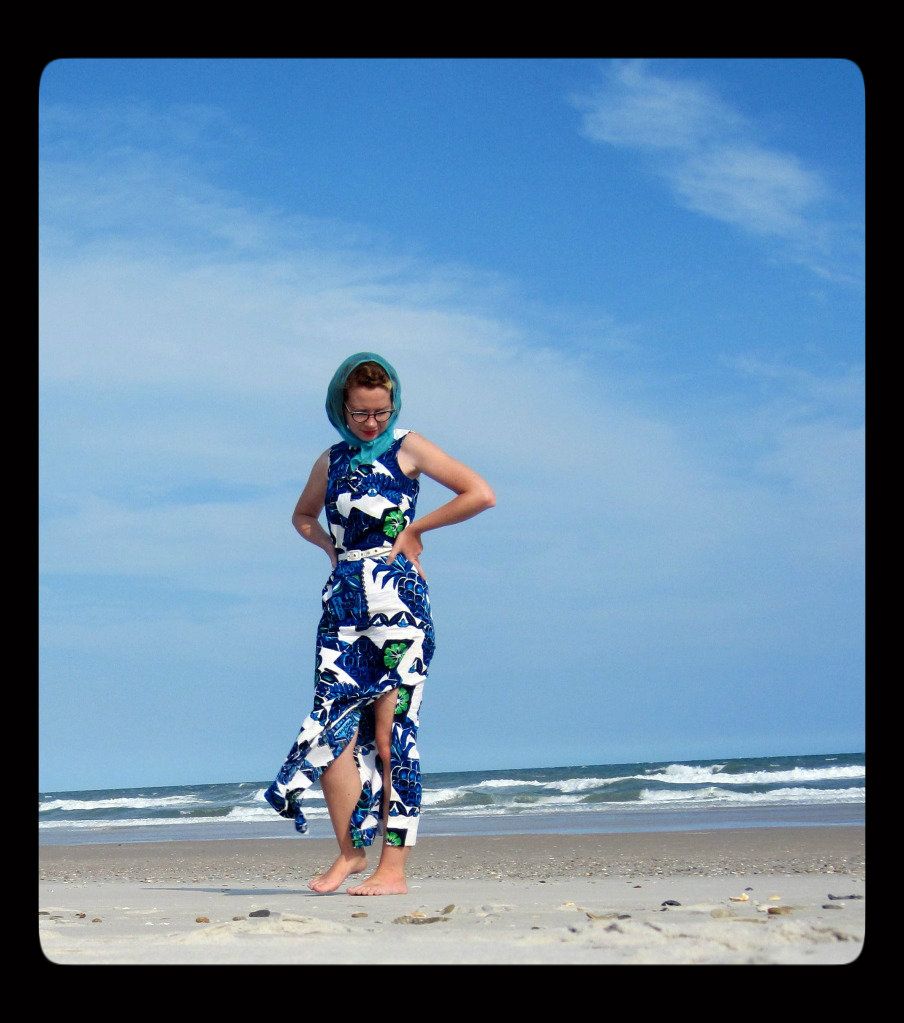 It's interesting acquiring a collection of clothing from one living person- as much as I appreciate the stories of this dress (and others) from Mrs. Rice, I enjoy making up my own. At this point I've come to the conclusion that Mrs. Rice had a leaky coffee mug and frequently drank from it while wearing all her fabulous dresses! Nearly every one, including this Hawaiian dress, has coffee dribbled down the front!!
Any tips on getting forty year old coffee stains out of linen?
This dress was perfect for a windy day at the beach and I am looking forward to dressing it up a bit- adding some fun shoes and some chunky bangles. The dress was not meant, from what I can tell, to have a belt, but with my big hips, I felt there needed to be a definitive waistline and my usual little white belt did the trick.
As I was writing this post, Mrs. Rice commented on a photo of this dress I had posted on my personal Facebook, she said "bought this dress in Hawaii !!!! you look great in it and the background could be Hawaii......" :)
If I ever make it to Hawaii, I'll make sure this dress is in my suitcase.