Peplum and Polka Dots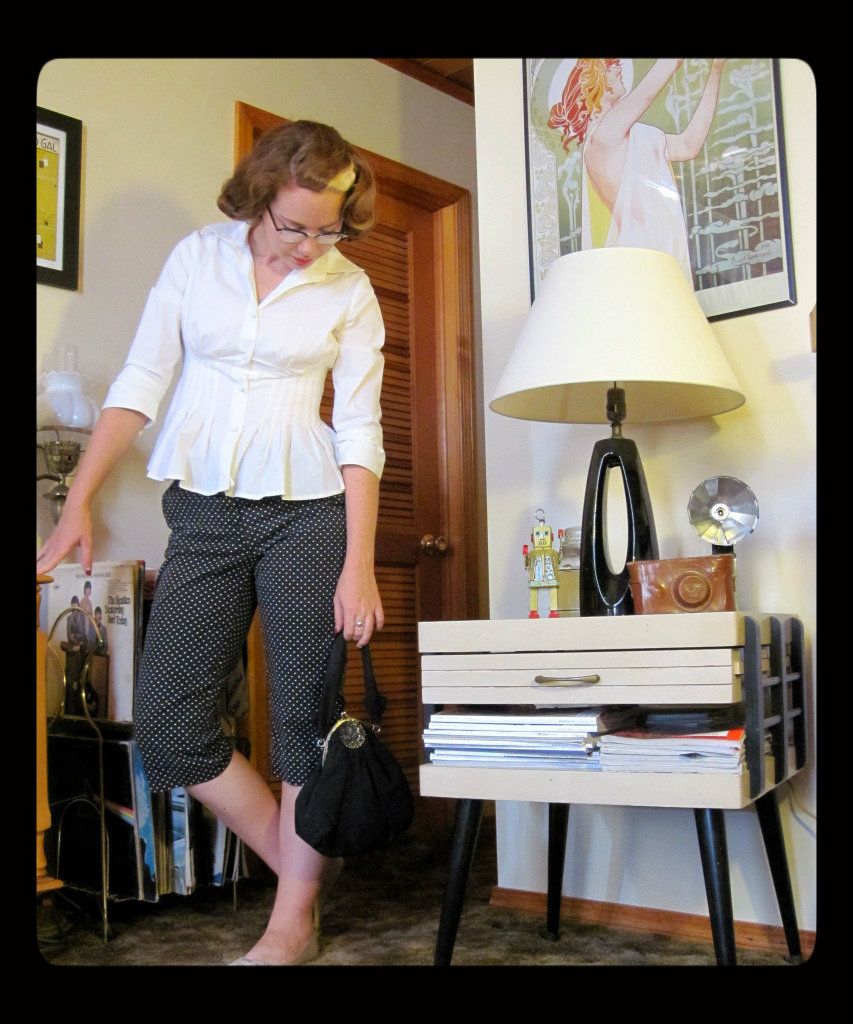 Peplum style blouses and dresses are simply not for me. All that flared fabric emphasizes my widest parts, hides my slimmest parts and makes me look rather plump. Much like when I am wearing empire waist garments, I'm always afraid folks will ask me if I'm expecting, so I generally avoid them (the clothes, not the people!).
That said, when getting dressed this morning, I could not resist the cool, cottony, crispness of this starchy white peplum blouse.
Blouse- Grace Elements (department store)
Capris- Relativity (department store) // Purse- Antique co-op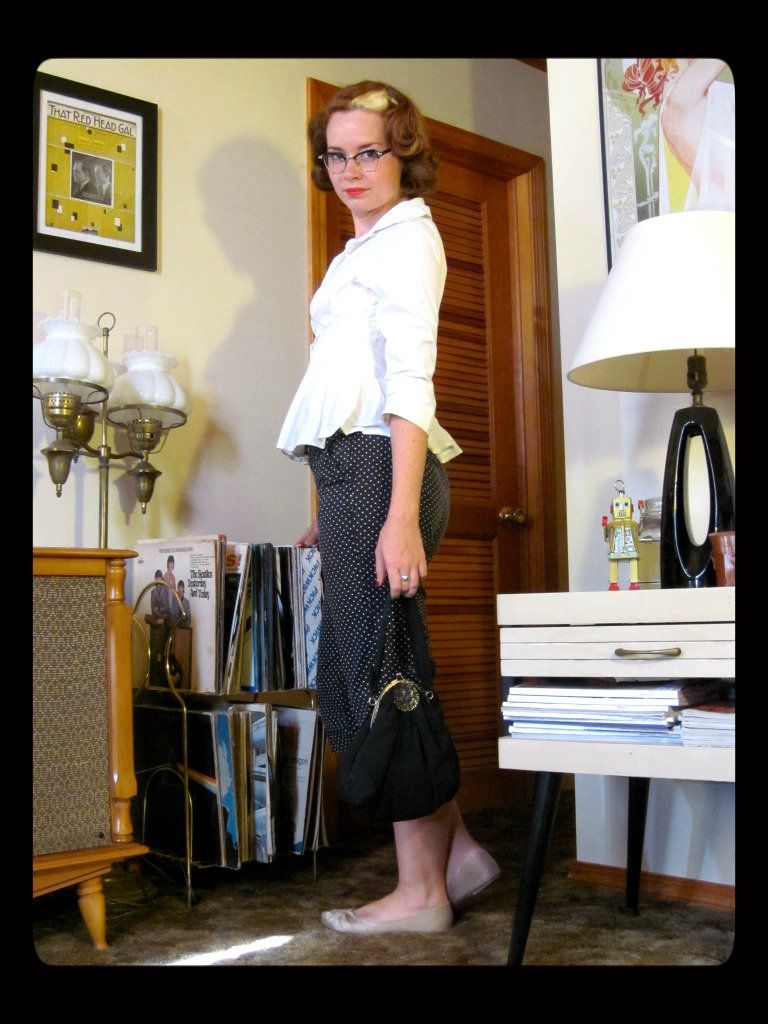 I don't follow current fashion very closely but, as I understand it, the peplum has made a comeback- good news for those slim stylish creatures that can wear them.
This, and a few authentic 40s dresses, will be as close as I come to following this trend.
Thoughts on peplums?