Starfish and Sea Foam
August has been a rather uninspiring month filled with house guests, rain, mosquitos and more mosquitos. It has also been an incredibly quick month, it's hard to believe school (and substitute teaching, sigh) resumes on Monday. Before this month entirely slips away, I figured I should sneak in one (maybe two) outfit posts.
This is the sort of outfit that I figure I can only get away with here at the beach, anywhere else and I'd just look silly.
The dress, which has a starfish, seaweed, fishing net pattern all over it, was discovered this winter in a thrift shop in Western New York, and while it's not vintage, it has that factor of kitsch that I can't resist.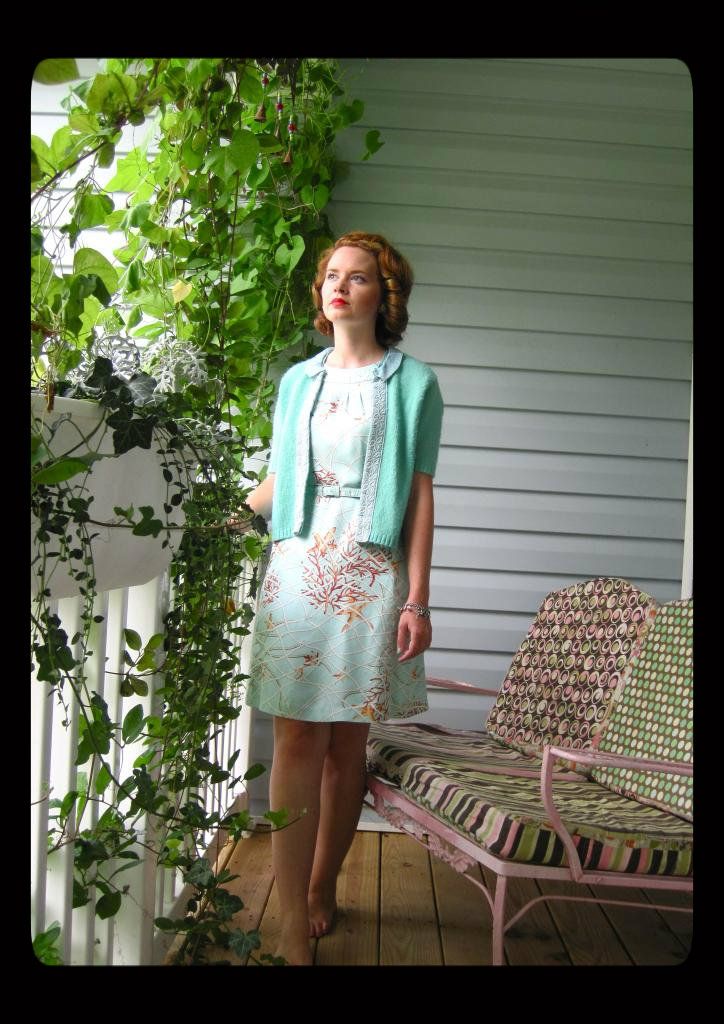 When my parents came to visit in June they brought my vintage patio furniture which is what you see me perched on above. I bought this little settee, which was originally green, for my first apartment. Now that it's sitting here on our porch, pink just doesn't seem right (I know my beau would agree) so it's time to paint it once again.... but what color?! I'm leaning towards a nice antique white (so it would look decent anywhere) with navy, slightly nautical cushions...or perhaps cushions that are just as ocean-fabulous as my dress.
This summer I've made it my goal to cover the house in vines, and, as you can see from the pictures above, I've pretty well succeeded. Cup and saucer vines quickly took over the railing and then kept growing, heading for the porch ceiling. The hummingbirds love to hide in the vines before they dart in for a drink at my many feeders, and I love the privacy that the vines have created- if only they repelled mosquitos this would be such a nice spot to sit and read!
The vines have just started flowering, I can't wait until the entire porch is in bloom!
Cup and Saucer Flower
Outfit details:
Dress- thrifted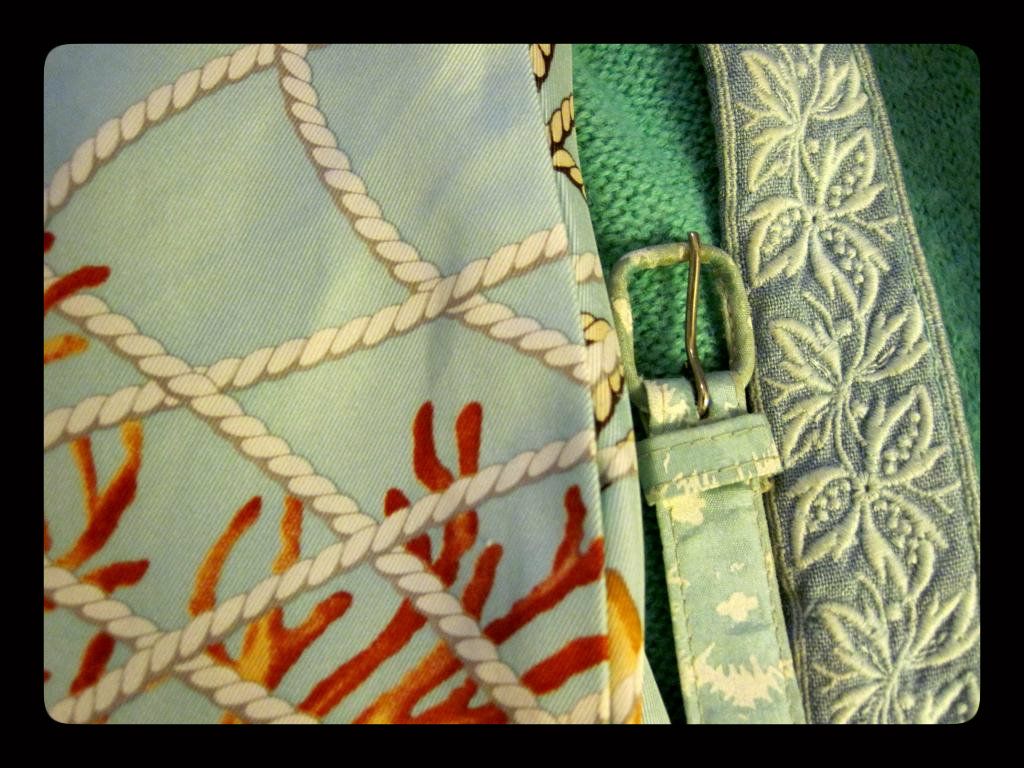 With this outfit I am also wearing my charm bracelet (talked about
here
), to which I have added a new charm- a mermaid! This was the charm my parents gave me for my birthday this year- yet another charm to commemorate my time living near the sea. It's such a nifty charm, when it's closed it looks like a shell, but when you open it, a tiny mermaid is hiding inside!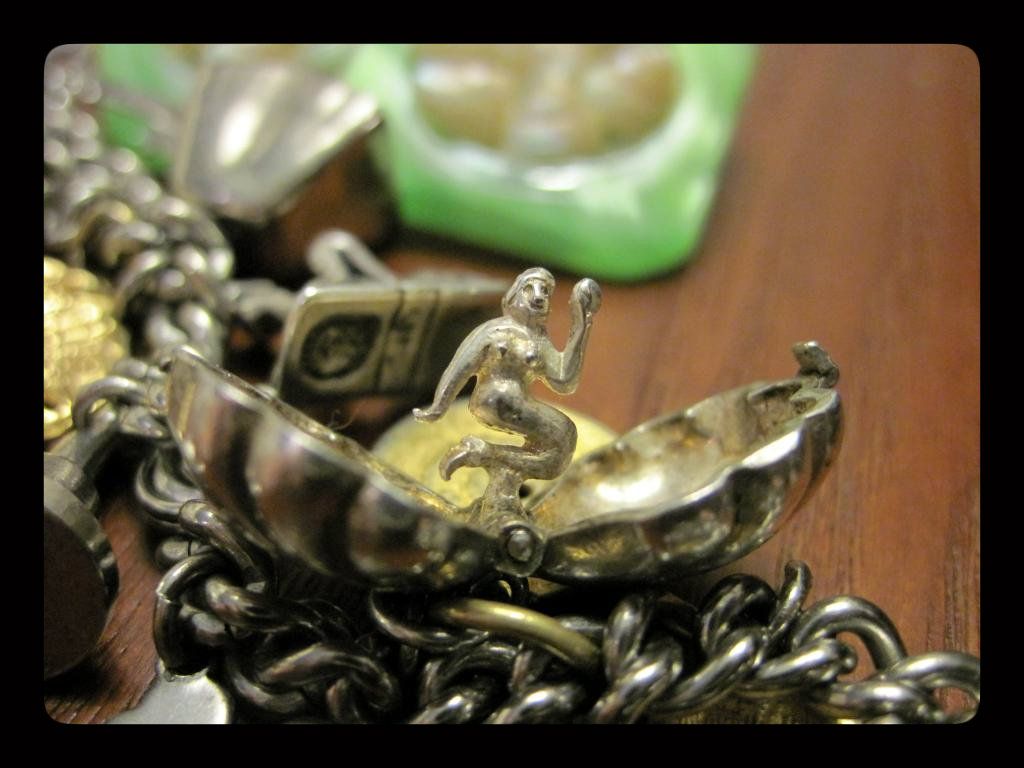 Well, I'm off to do some serious (and much needed) beauty maintenance...look at those roots, my hair grows far too fast to maintain this blonde streak!
If I don't get around to posting again, enjoy the rest of your August!