Yet Another Dress at the Beach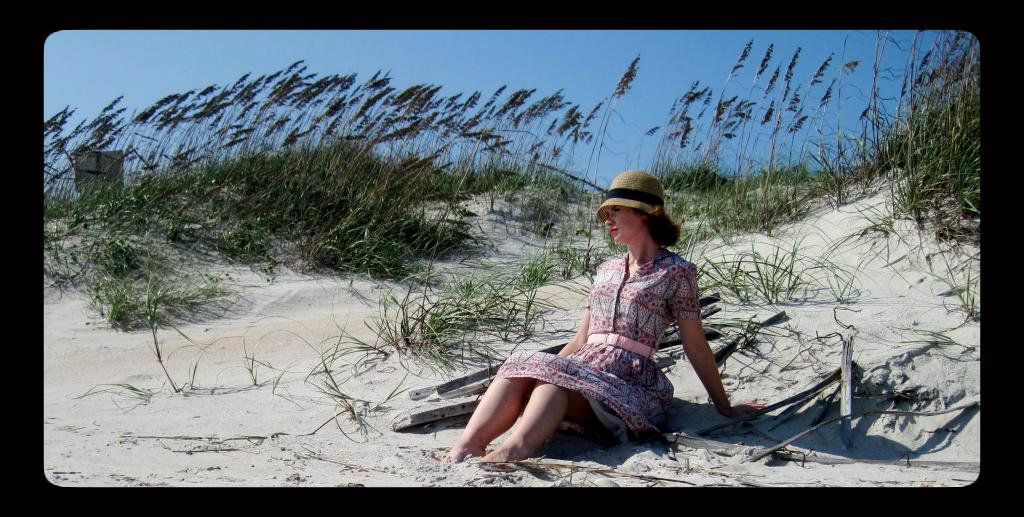 Yep, another post chock-full of pictures of me, in a dress, on the beach.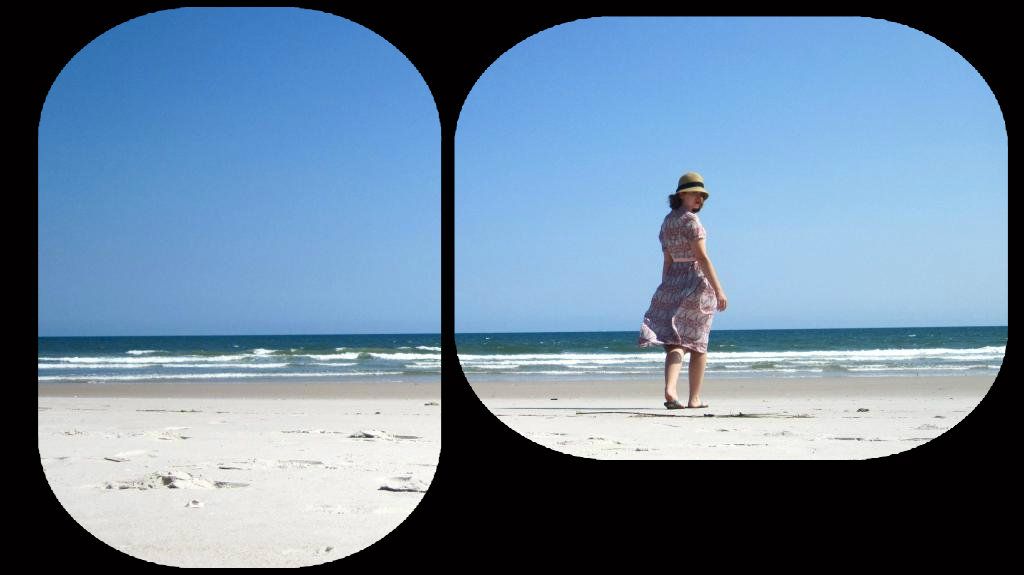 Here, I'll mix in some beach combing pictures to shake things up a little bit.
Friday afternoon we spent a few hours beach combing and metal detecting- our usual beach activities. Someday I would love to have a vintage beach ensemble- umbrella, chair, radio.... and set up camp on the beach in old-fashioned style.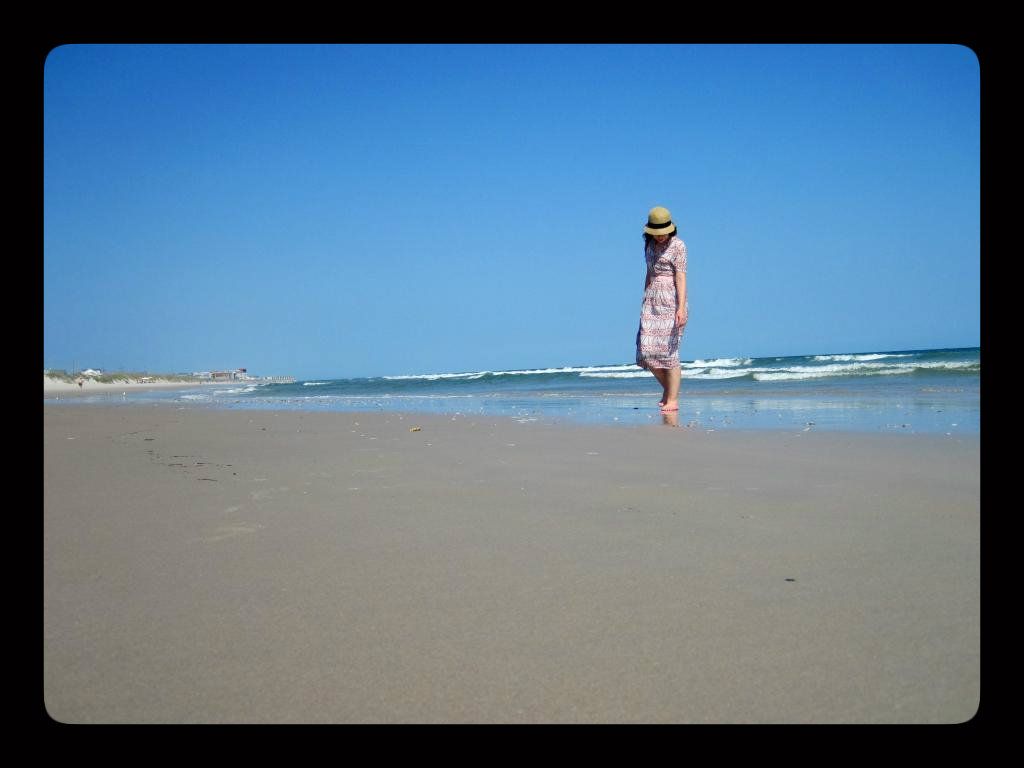 I'm looking forward to winter, when I'll have more interesting things to photograph and collect, when walking the beach will be more fruitful.
But for now, I'm celebrating the end of tourist season which means, once again, the beaches will be all mine.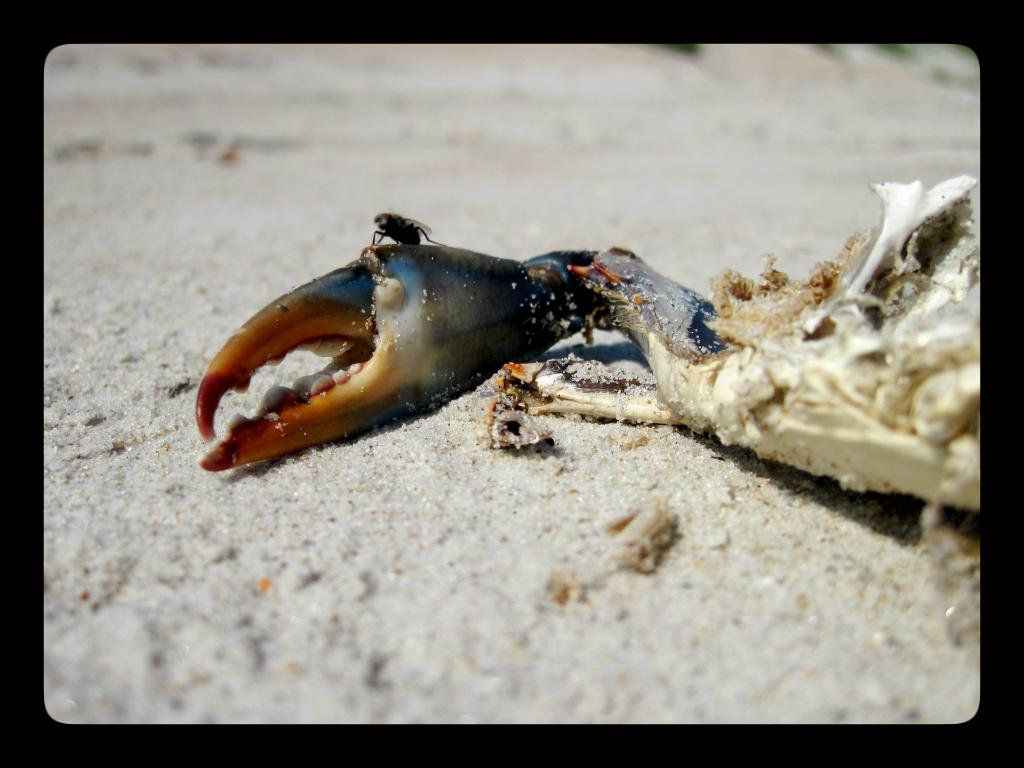 lunch- a fly feasts on a blue crab corpse
I've actually written about this dress before, when this blog was still in its infancy (
see here
). It is, of course, another
Bolton dress
and it is made of the loveliest sheer fabric, perfect for our ridiculous heat and humidity.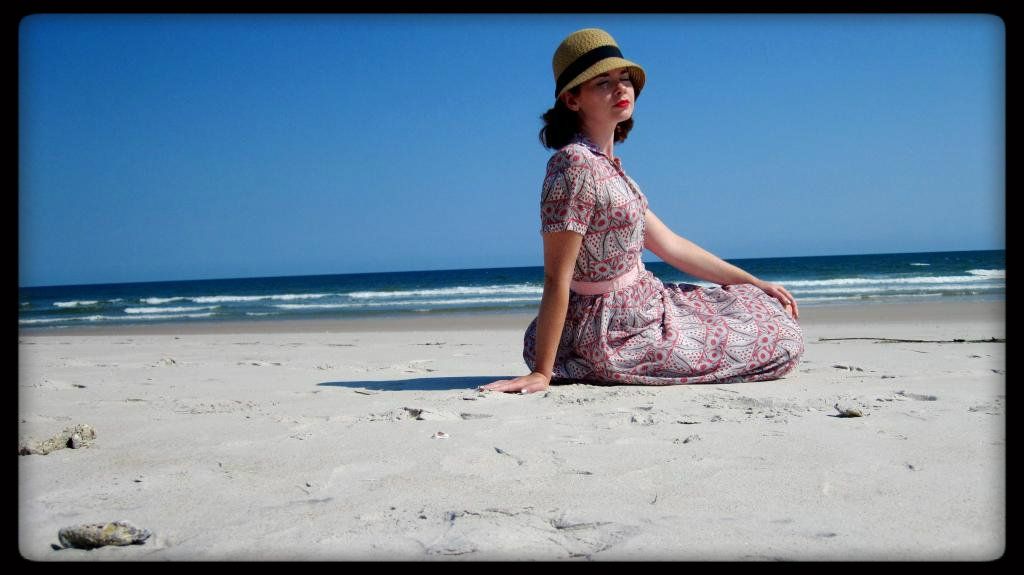 Half Sand Dollar: fifty cents
One of my favorite parts of this dress, besides the wild pattern, has to be the buttons.
Like most of my old dresses, the belt to this one is non-existent, so I borrowed one from the
gingham dress
I wrote about last Labor Day. Lately I've been doing a lot of belt borrowing- I like that belts from other dresses match the color scheme of a belt-less dress, but don't match the fabric.
This trip to the beach allowed me to try out my makeshift tripod. I can't be bothered with dragging my actual tripod around (I feel like a dork) or bothering my beau with the chore, so my beau and I had the bright idea to make this: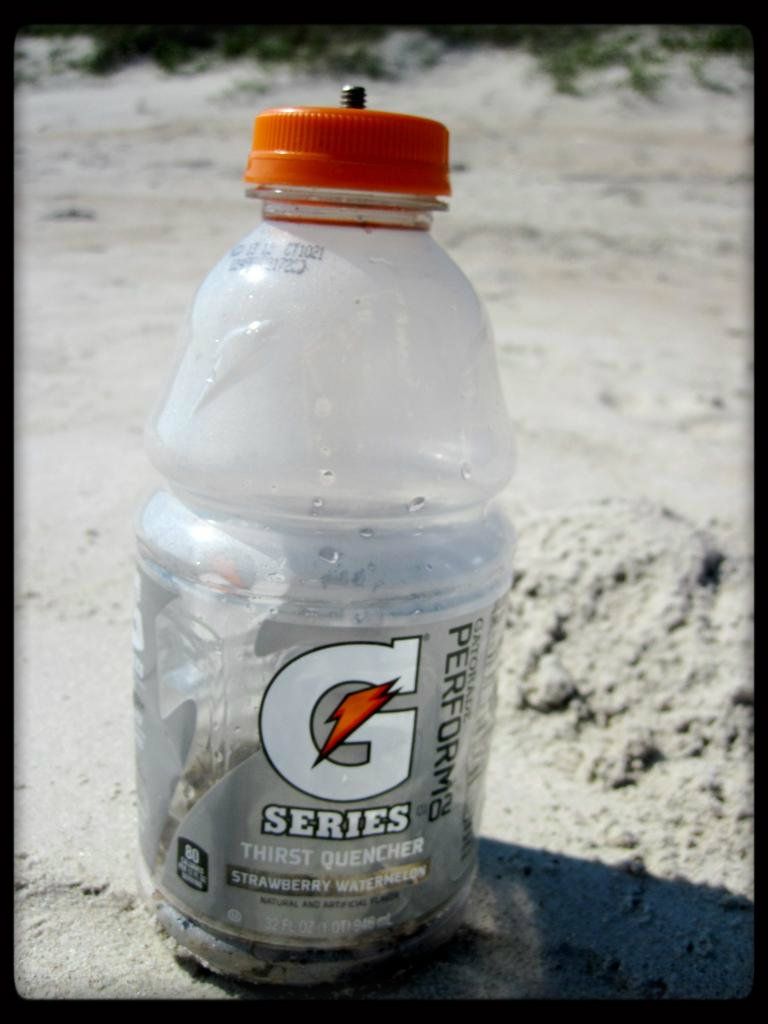 bottle tripod: cap screws into the bottom of the camera.
Bottle can be filled for stability and emptied for easy transport.

Not the most glamourous device but much more convenient than my previous method of stacking rocks and shells to get the proper camera height.
Friday night provided another (less successful) photo opportunity, the blue moon.
I ended up with a photo of a rather ghostly dog- still getting the hang of long shutters and night photography!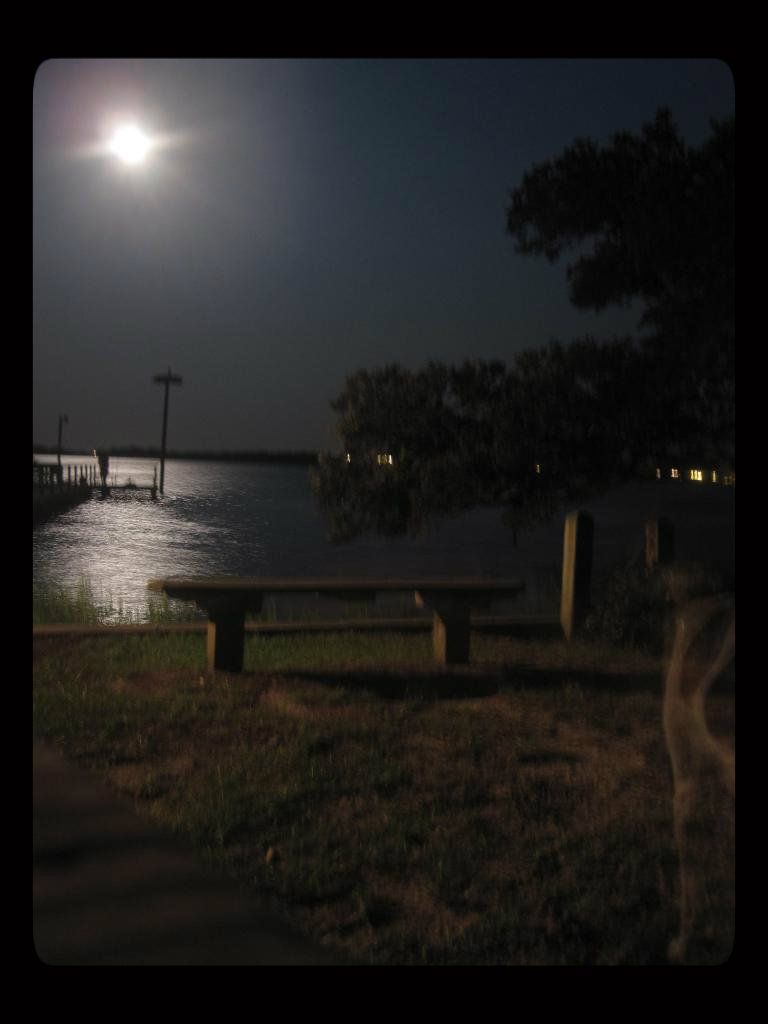 Hope you all had a wonderful weekend! Enjoy your start to September!