Wild West Adventure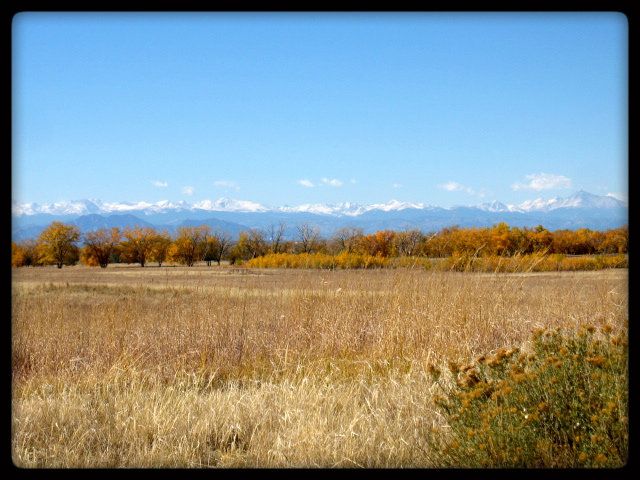 View from Rocky Mountain Arsenal Wildlife Refuge, Denver, Colorado.
Look at those trees....and those MOUNTAINS!!!
Nearly a month ago now, on October 18th, my father turned 50 and, adhering to family tradition, our little trio marked this momentous birthday with a trip westward.
What follows is an absolutely ridiculous amount of photographs and a relatively short written account of our journey. I had intended on posting about our trip as we went along, however, blame it on the altitude, the change of time zone, or on the fine food and drink, at the end of the day, I just could not bring myself to sit down in front of the computer.
Colorado
We began our trip in Colorado, where dear ol' dad was crowned the birthday king atop of mighty Pikes Peak.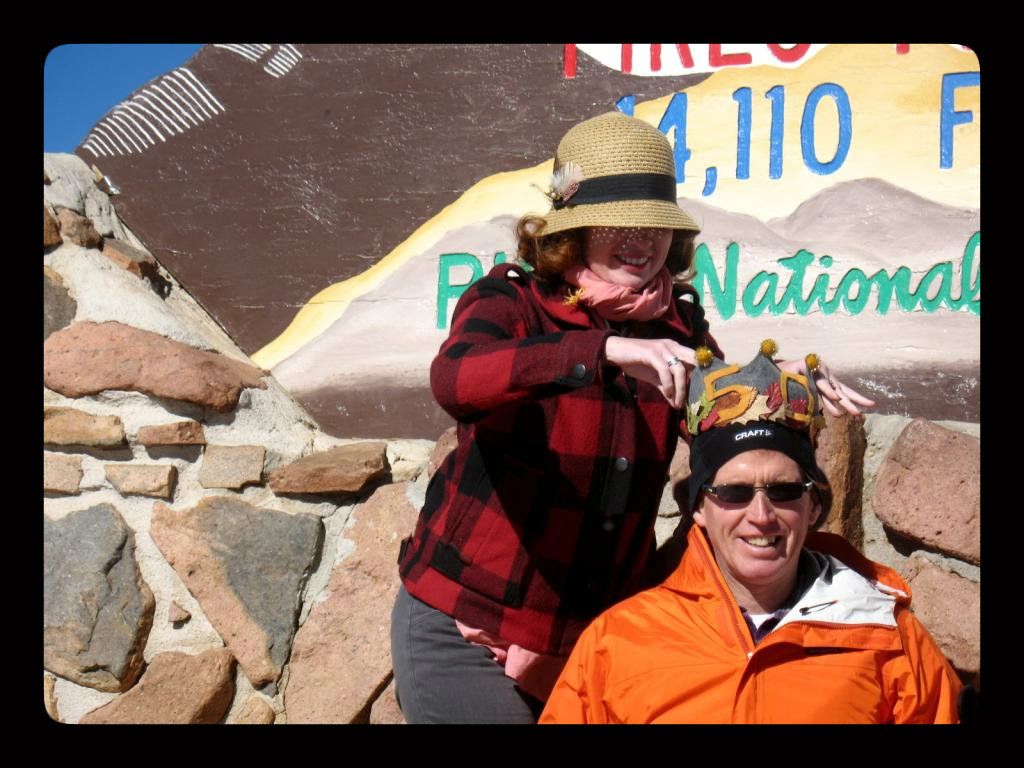 My "lovely" homemade crown. Dad was such a good sport, he even wore his crown back into the train for the ride down the mountain. The entire train sang happy birthday to him!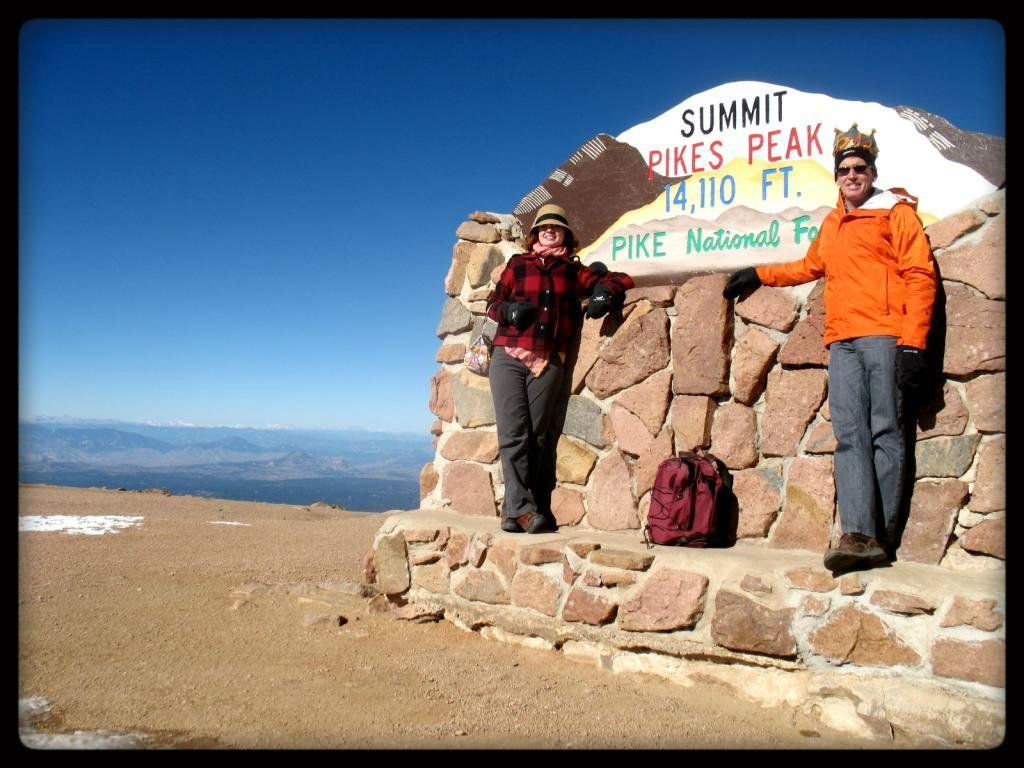 Pikes Peak, a most majestic mountain, whose precipice we reached via the most innovative mode of transportation, a cog railway.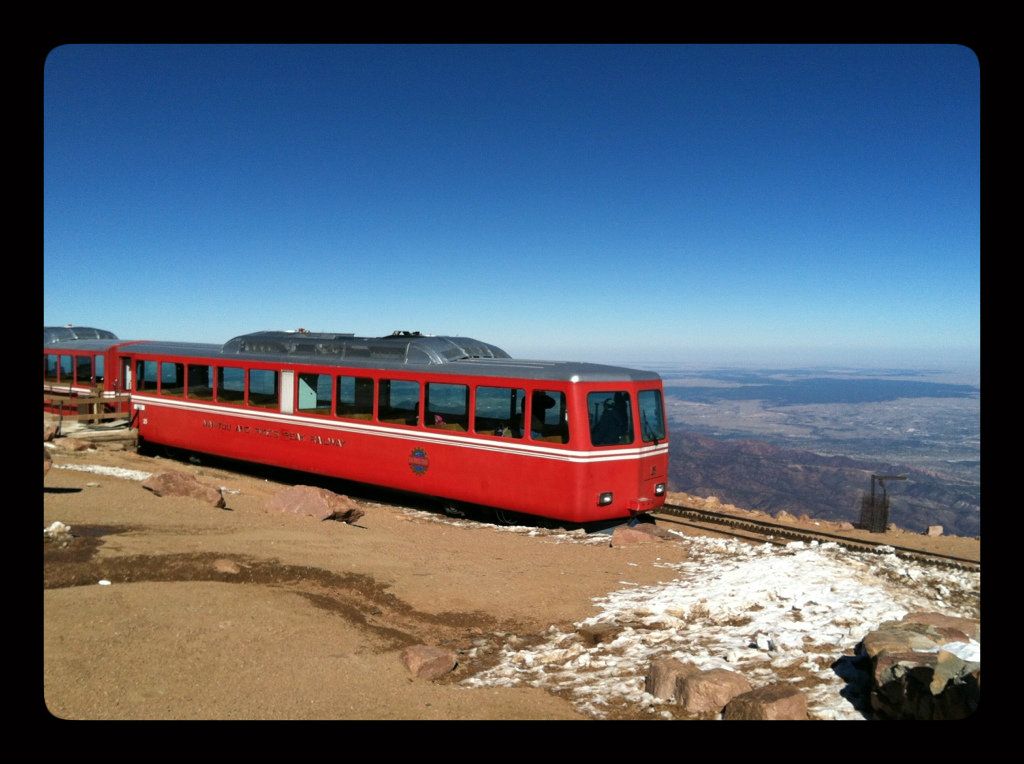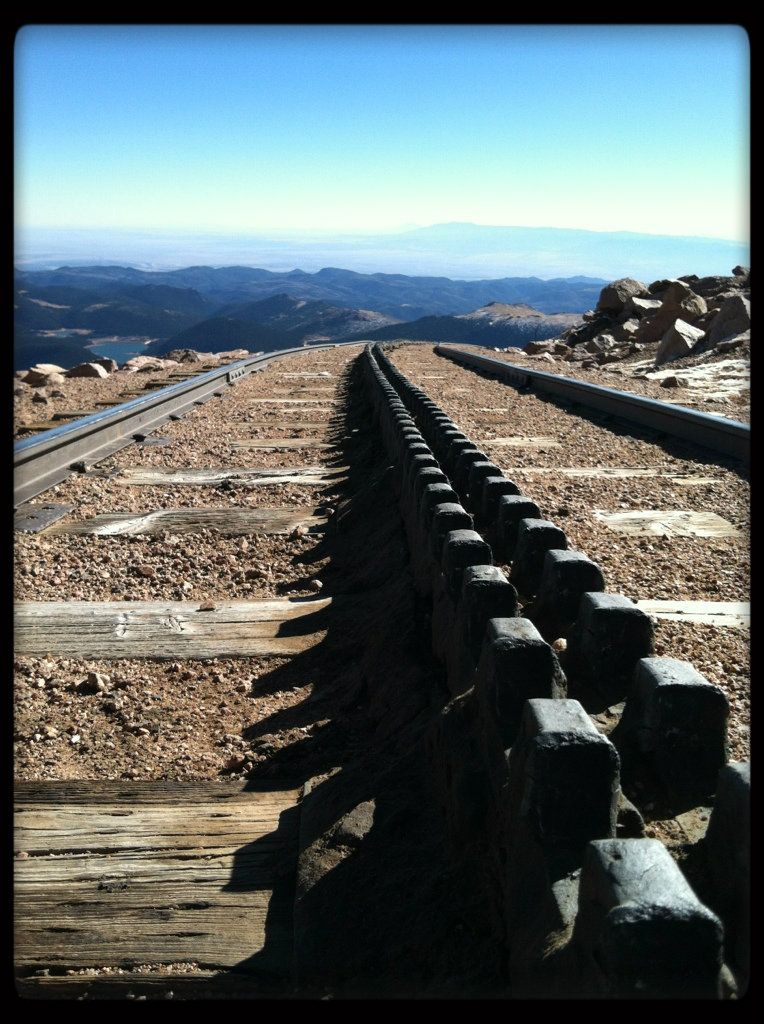 The "teeth" into which the cogs fit and allow the train cars to scale the steep grades of the mountain.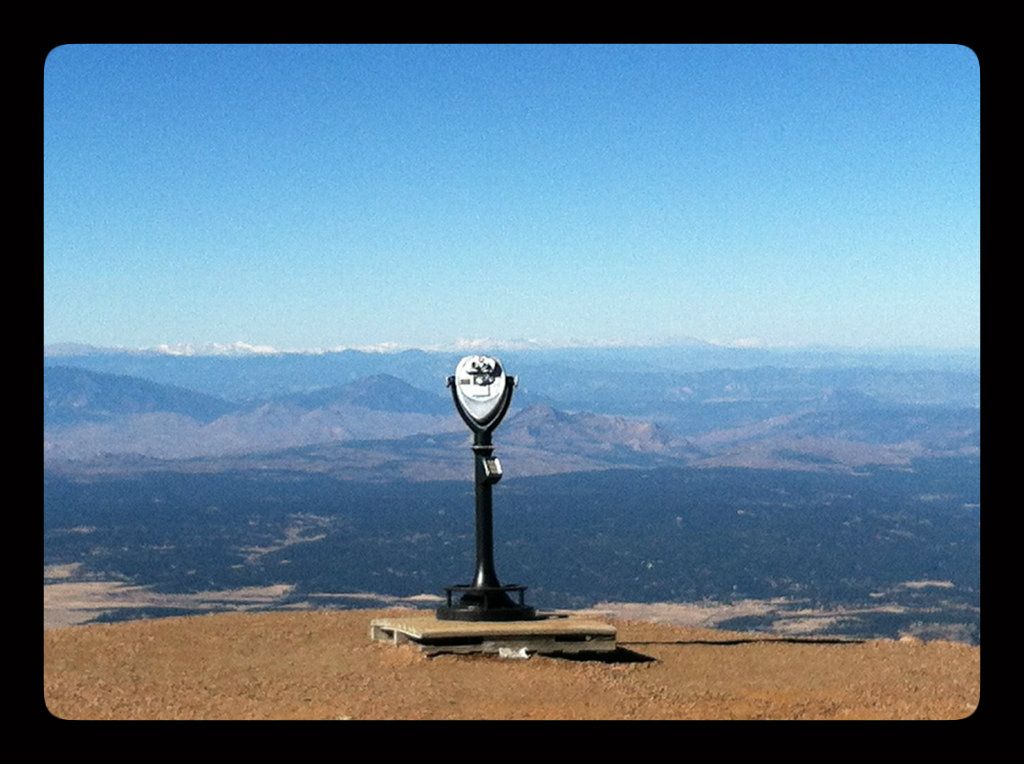 A view comparable only to that from an airplane.
Though we descended the mountain, we were made giddy by altitude and thus took advantage of many hokey diversions along the way to yet another high altitude destination (when you live at 6 ft. above sea level, you suddenly are very away of exactly how thin the air has become... ).
Near the grave site of William Cody, a.k.a. Buffalo Bill, Look Out Mountain, CO.
Mom as Annie Oakley, Dad as Sitting Man, and myself as.....?


Authentic Coney Island Diner relocated to Bailey, CO- we stopped for lunch, they serve elk and buffalo hot dogs!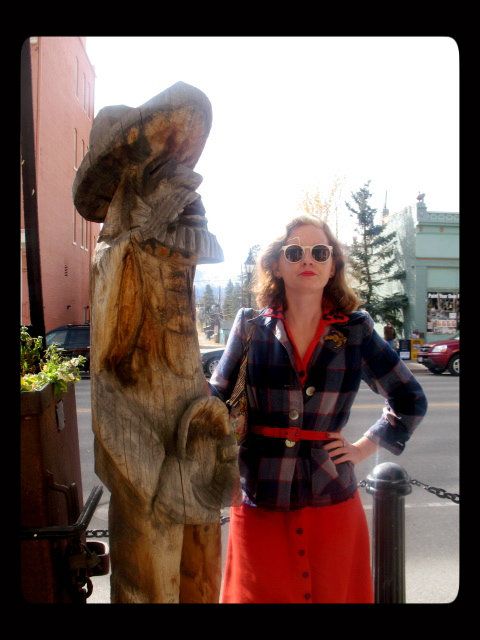 This is my job on family vacations, to stand with every funny looking statue and be photographed.
Leadville, Colorado.

We spent some time in the old mining town of Leadville, Colorado, which just happens to be the highest incorporated town in the United States, and pretty neat place too!
The town boasts some fantastic old signage, gorgeous views, and some wonderful shopping (including a good vintage clothing shop!).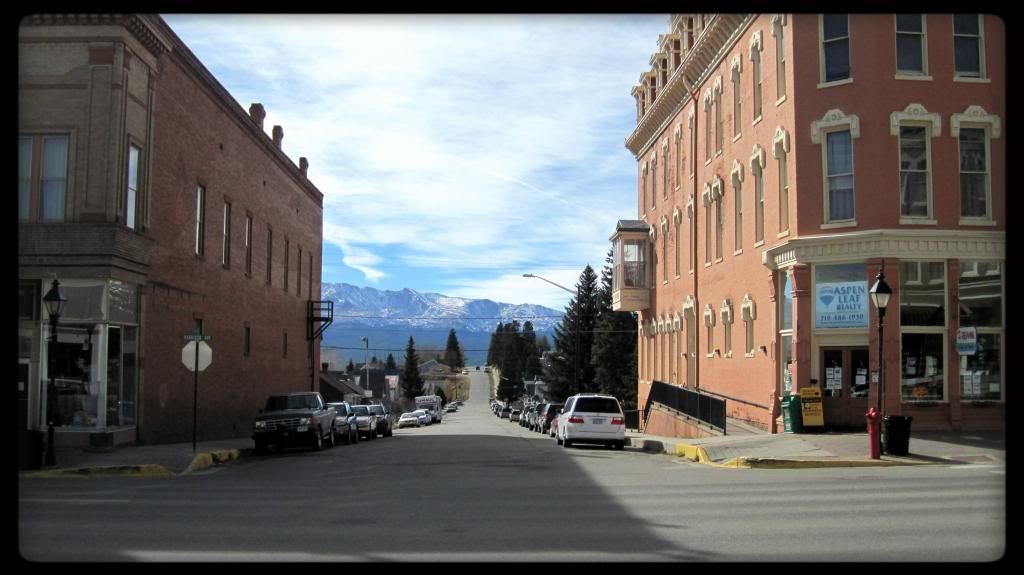 View from Harrison Ave (the main drag), Leadville, Colorado.
Another fascinating aspect of the town is the cemetery. Ah yes, I know, everyone's vacation destination is a cemetery, right? Well, as strange as it is, I'm so glad that we stopped because I've never seen anything like this place in my life.
Beyond the more modern headstones, among the pines were hundreds and hundreds of graves with rough wooden markers. Since Leadville was a mining boomtown, hundreds people came, worked and died in a short period of time; they were buried here and in the last one hundred or so years, a forest grew up around them.
The ground in this old cemetery is pitted with graves where bodies were no doubt placed in simple pine boxes or directly into the ground, and since all has decayed and nothing remains, the ground has sunk to fill the hollow where remains once laid. Slightly morbid perhaps, but this part of the cemetery revealed so much to me about the history of the town and was thus, simply fascinating.
We also enjoyed picking up the relics of Leadville's past from the shores of nearby Turquoise Lake.
At first I thought I was seeing shards of a single broken bottle but after walking a bit on the shores of the much reduced lake, it was clear that this was much more than that.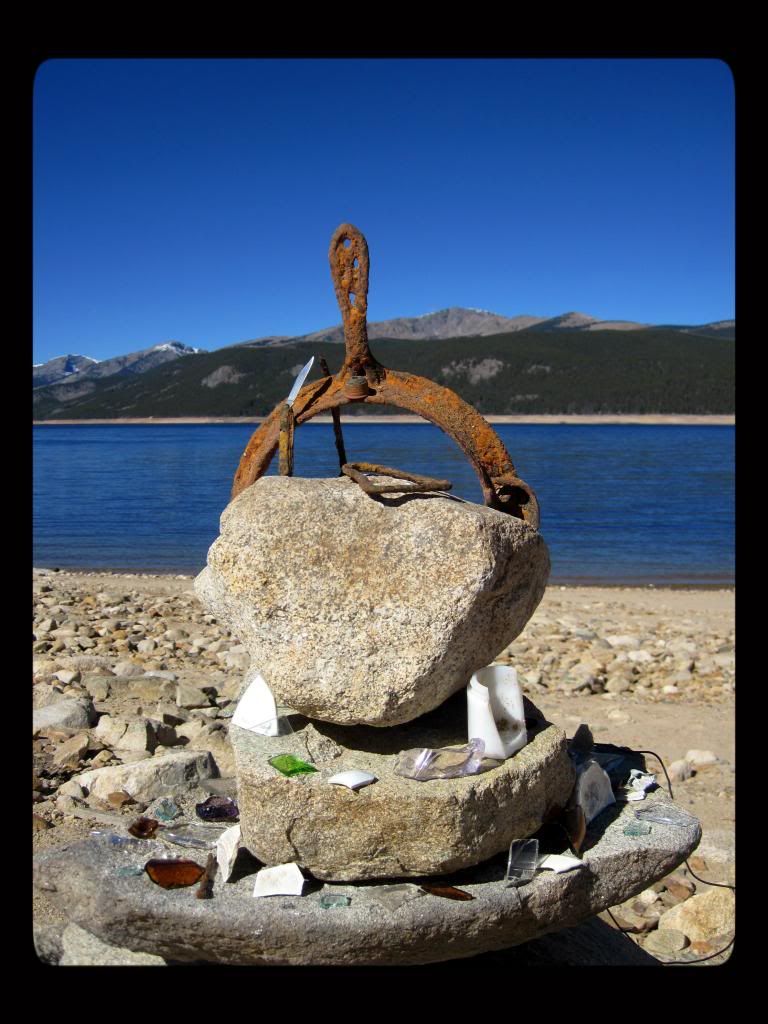 A frying pan, a pocket knife, china, and glass of every color dotted the rocky sand; we spent a peaceful few hours enjoying the view, the warm sun, and collecting debris which we turned into a "sculpture." I do hope that if anyone should find our creation, that they will add to it as there is still plenty of glass and metal to contribute!
From Leadville we headed south and found ourselves a ghost town.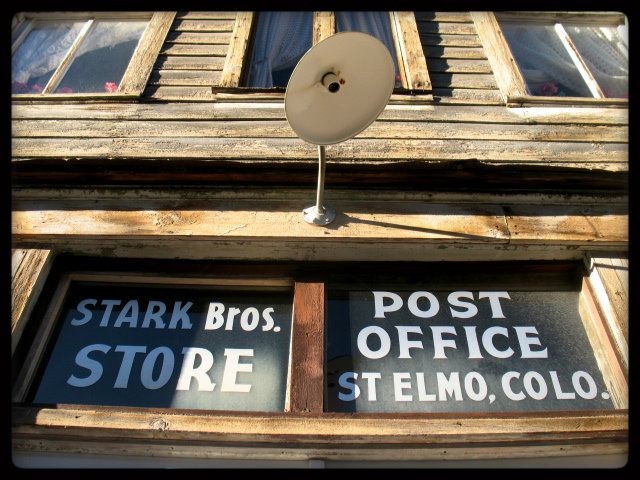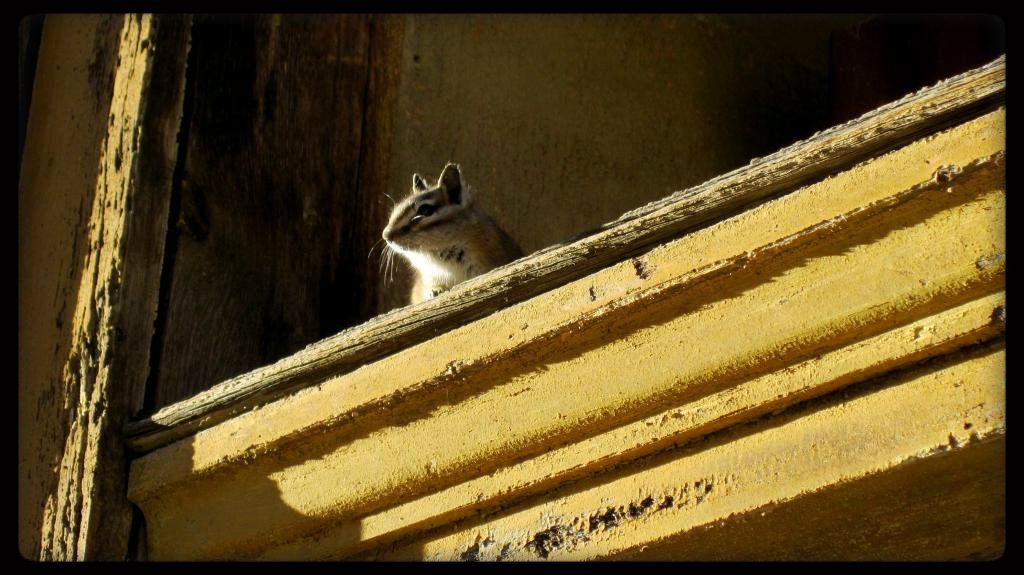 Not entirely abandoned, St. Elmo is still inhabited by chipmunks and even some people!


New
Mexico
Our journey south was not a direct one, we meandered through some incredible terrain, but eventually found ourselves in Taos, New Mexico, where we took to the sky.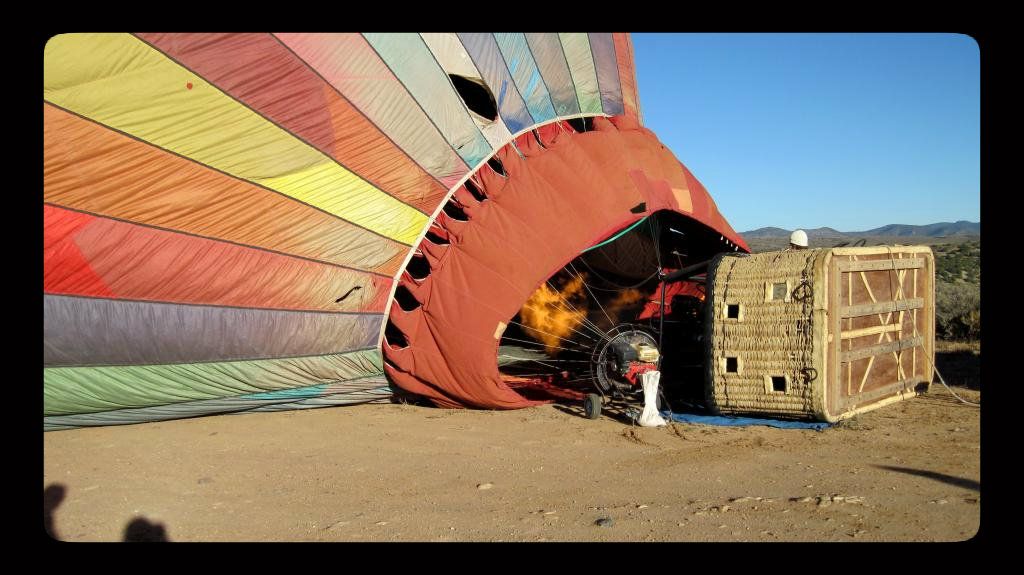 I've never ridden in a hot air balloon before, but it was simply the most gentle form of air travel I've ever experienced. We floated along over the sage brush and into the Rio Grande gorge where we dipped down and touched the water!
The Rio Grande
Our reflection in the river. As we ascended, our basket dripped with the water from the Rio Grande!
Also in Taos, we visited the Earthship community.
Above: Earthship under construction; the grey walls are filled with soda cans!
Earthships are houses constructed out of recycled materials and are intended to exist off the grid and be entirely self sufficient. My dad particularly enjoyed this stop in our travels because the Earthships bear a great deal of similarity to the earth sheltered house
he constructed
.
No, aliens do not live in Earthships; we made a quick stop in Roswell, NM, where we went to the UFO museum and had several "close encounters" as well as a good chuckle or two.
Our trip continued through the vast openness of New Mexico and into the vast openness of Texas, where we spent a few days visiting friends in Houston. Despite my enthusiasm for photography during the beginning of the trip, I couldn't be bothered towards the end especially since the scenery was somewhat less inspiring (this is good, as I'm sure you are sick of looking at my photos).
This trip, as with many others my family has taken, reminded me of the incredible physical diversity of the United States and of what an amazing feat westward expansion and the construction of such a massive nation truly was. While many of our birthday celebrations have taken us abroad, I am always so glad to see more of these here United States. If ever my patriotism should wain, all I need do is think about the beauty that is this country and it shall be renewed.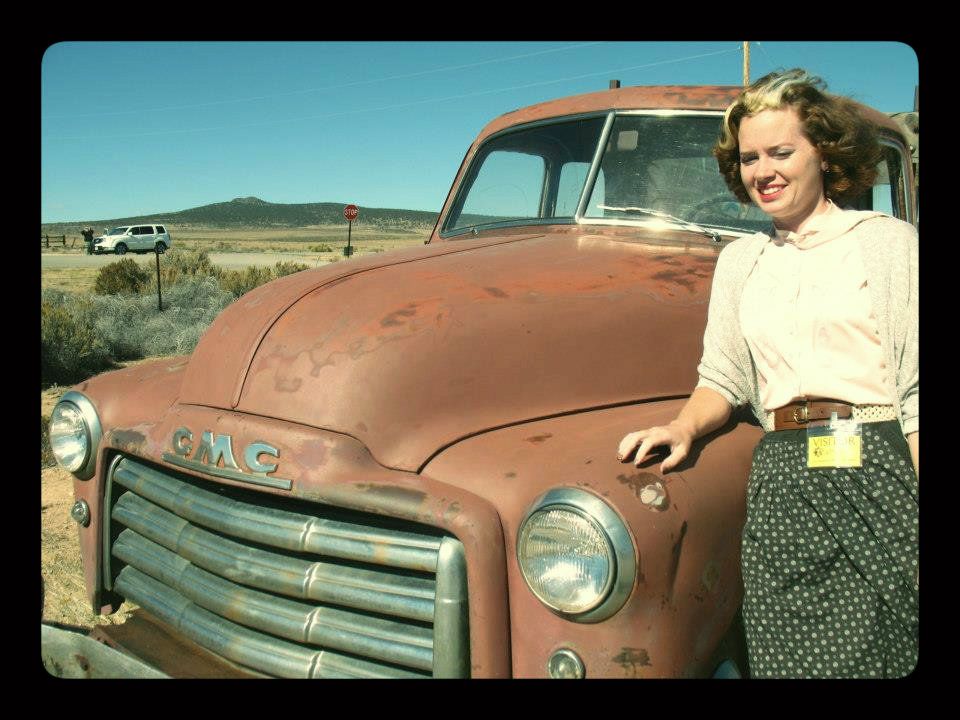 Thanks for traveling along!