The Secret is Out
On December 7th, a kneeling boy handed me a small, mauve, velvet box and asked me a question.
I answered, "YES."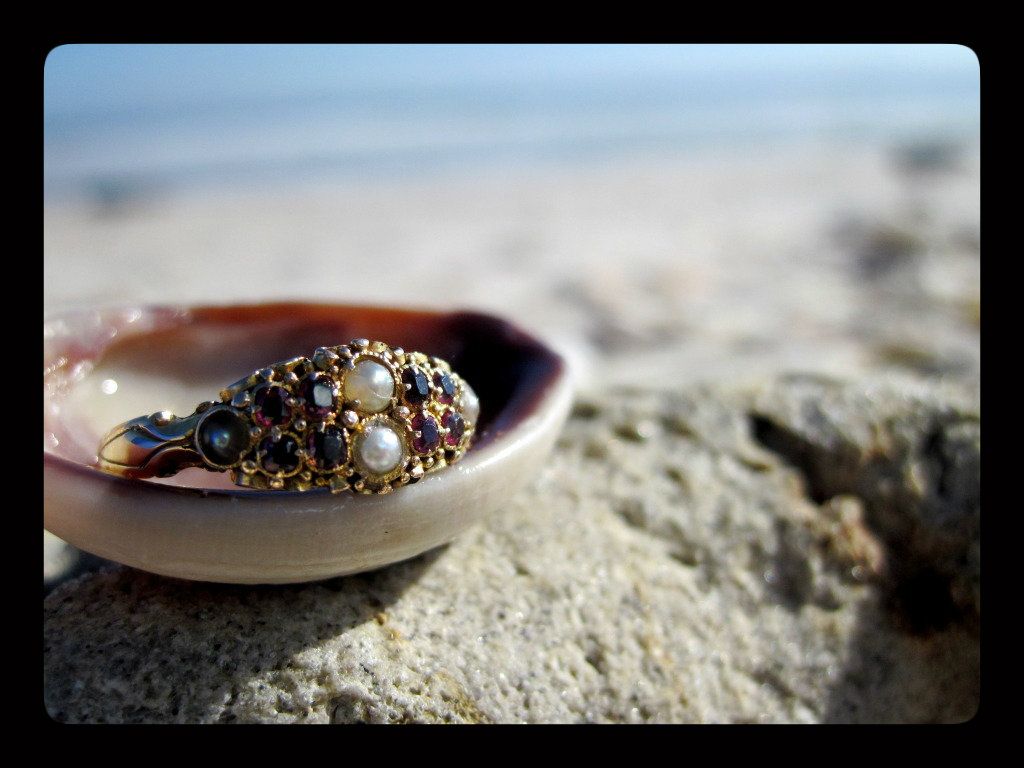 Inside the Box:
Seed pearls, amethysts and gold.
Perhaps the oldest, most beautiful, thing I've ever owned.
It bears several hallmarks which revealed that it was assayed in Birmingham, UK, in 1815.
I've never been the kind of girl to daydream about weddings and proposals, in fact, until I met my beau, I never thought I'd get married or that I'd ever want to. That said, I had no preconceived ideas about how a proposal should happen or what the ring should look like, only that the ring should be "me" and the proposal sincere.
On the afternoon of the 7th, my beau left work a little early and notified me that he was departing on a Christmas shopping expedition. He returned shortly after I got home from work and we began our usual post-work conversation, discussing the events of our day. Suddenly, he said, "we've waited long enough" and started to kneel, to which I responded, very awkwardly, "oh no!" out of sheer surprise. Despite my outburst, he proceeded with his proposal to which I responded with a kiss and eventually, when I could speak again, a positive answer. I don't think either of us stopped smiling for the next 24-hours.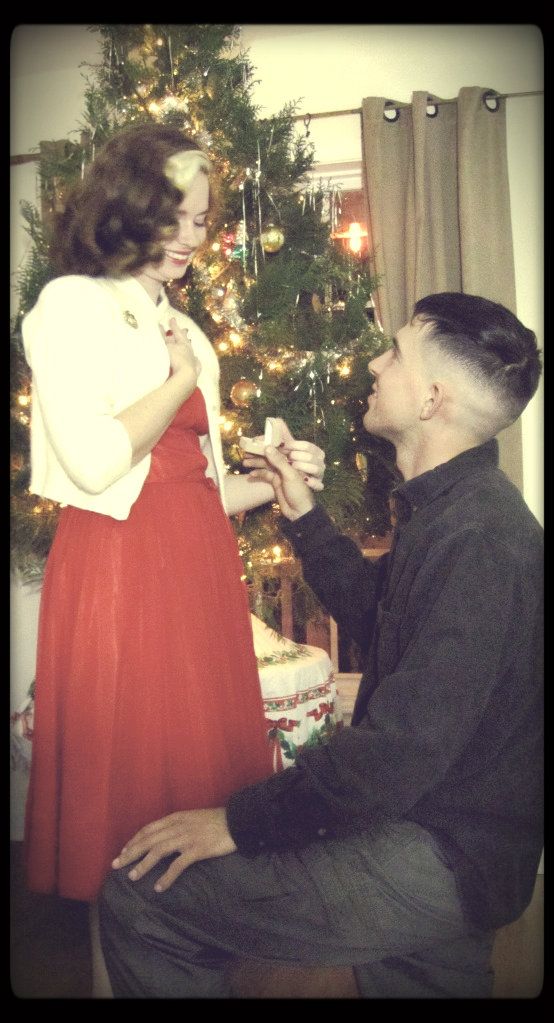 A dramatic and picturesque recreation of the proposal
(it wasn't this pretty the first time!)



He said his original intention was to propose on Christmas but he just couldn't wait. In honor of his original plan, we waited until Christmas to tell our parents. For nearly three whole weeks, we kept our very exciting secret all to ourselves. On Christmas, our parents opened a card containing the picture above, a picture of the ring and a statement confirming my answer! The news was, as expected, well received!
To notify our friends and extended family, we've sent out (this morning!) some hand-crafted New Year's cards containing our proposal picture. We're holding off on going public on social media so everyone close to us can find out the old fashioned way.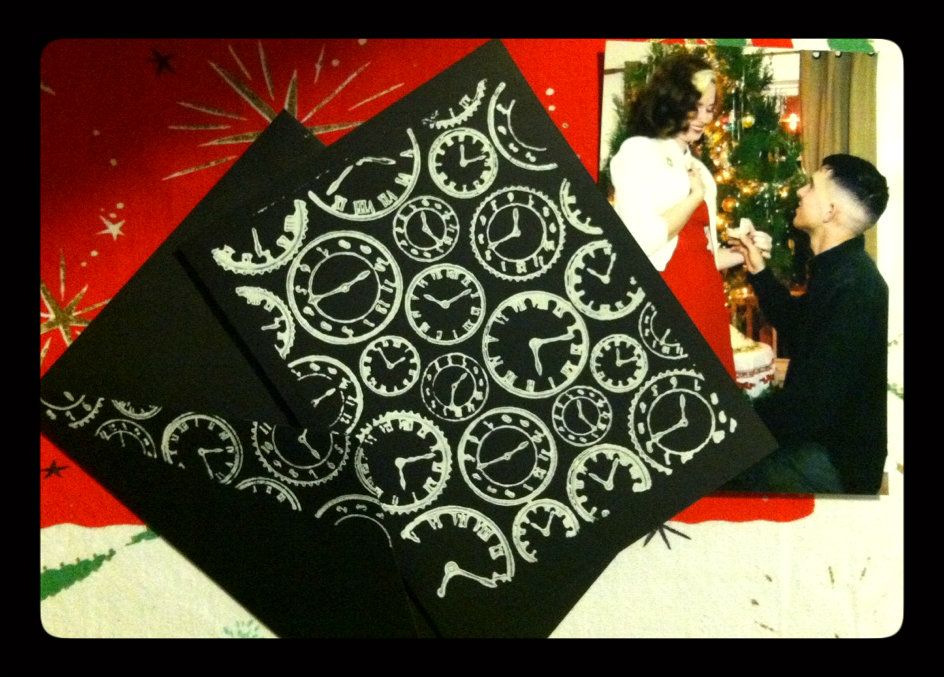 hand stamped New Year's greetings/ engagement announcements
Still wrapped up in engagement bliss, I was not anticipating immediate questions concerning the wedding. "Have you set a date?" seems to be a popular one, and, after a bit of panic (on my part) and discussion, I think we've decided on an answer- July 6th. That's just 191 days away! I am so incredibly excited to start work on save the date cards and other wonderful wedding things! I'll keep you updated on all of it!
So, now that the secret's out (whew!) and you know our big news,
Let's wrap up Christmas!
Our Christmas Eve got off to a messy start with a hot chocolate explosion! Packing a hot chocolate and cookie picnic for the beach, I improperly assembled our thermos which we tragically discovered when my beau flipped the thermos to test the seal. The hot HOT cocoa exploded everywhere, smattering the floor, walls, cabinets, and us with chocolate that had been, moments before, simmering on the stove. Luckily, no one was seriously burned, and nothing was permanently stained. Despite our (very messy) efforts to celebrate on the beach, we got rained out and drank the cocoa inside instead.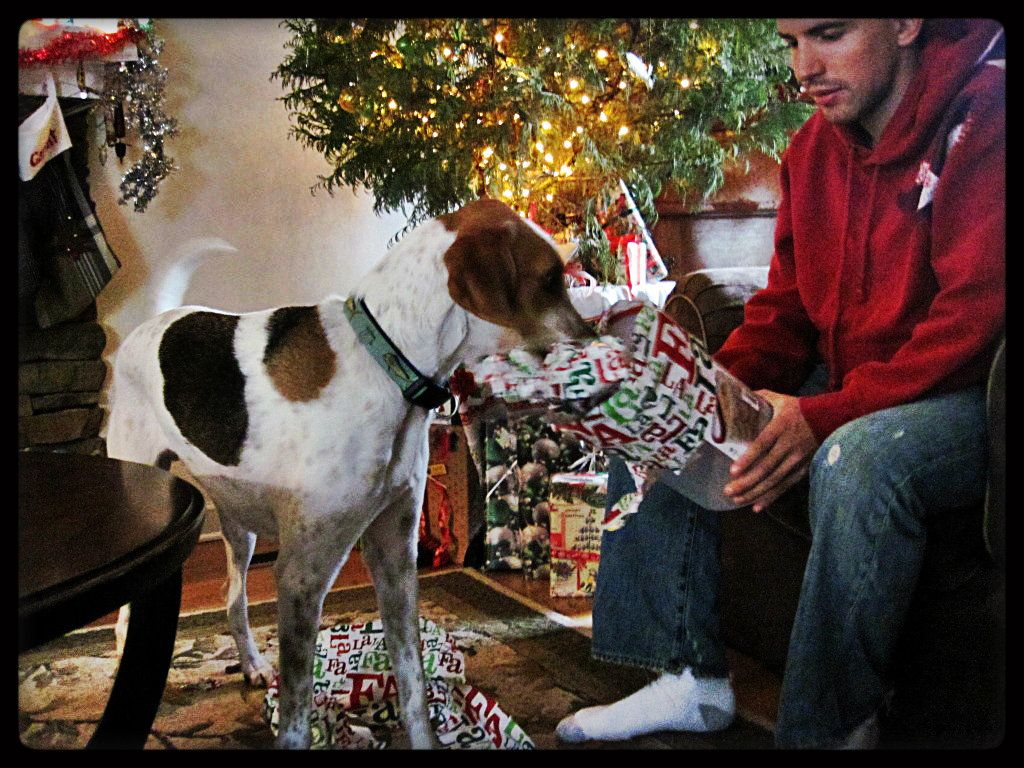 The pets enjoyed their Christmas this year.
Sam Fisher particularly enjoyed opening his gifts and everyone else's.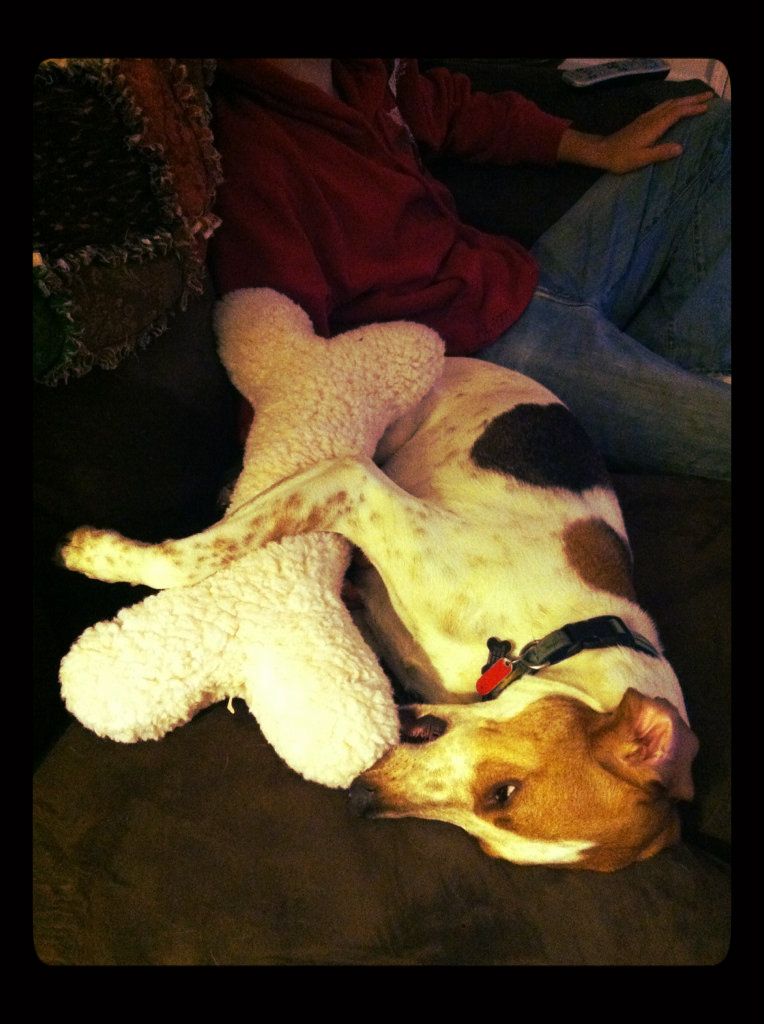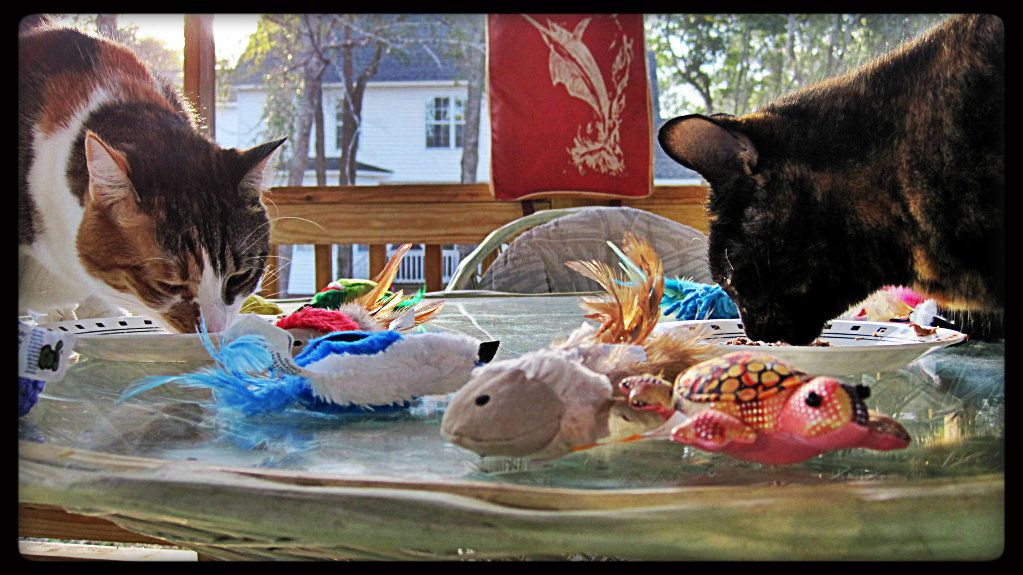 the kitties had Christmas breakfast with their presents
On Christmas day we partook in the all-American tradition of Christmas movie going. We saw Django Unchained, the newest Quentin Tarantino flick, which was action-packed, bloody and extremely well done; we enjoyed it.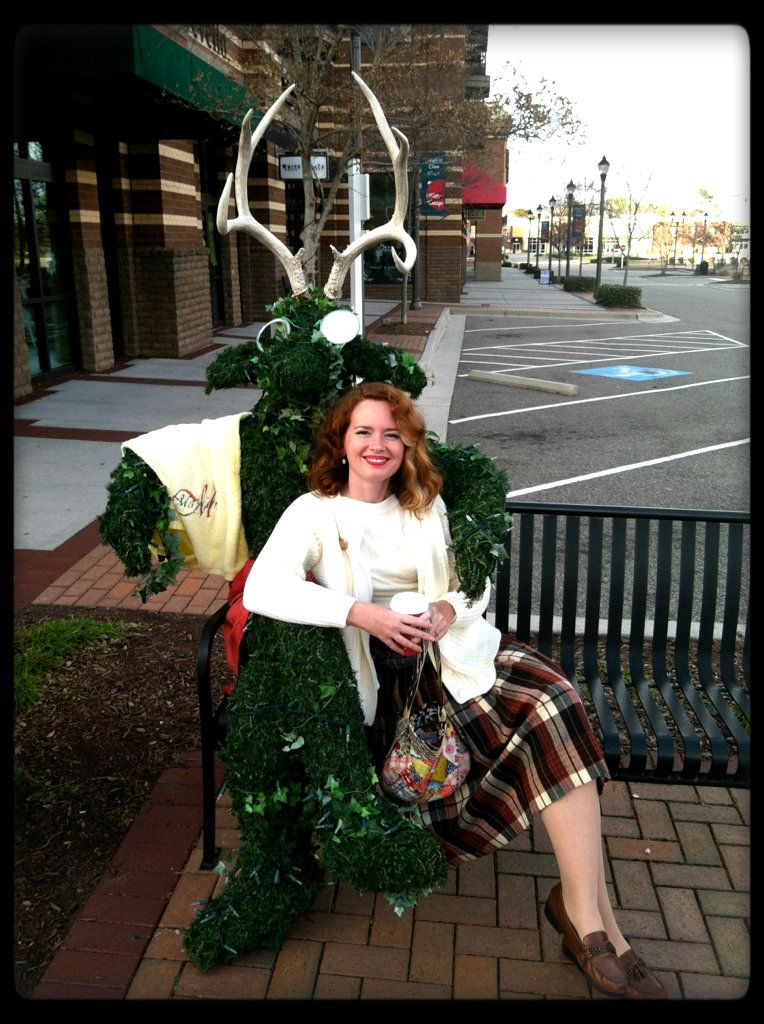 This reindeer topiary outside the move theatre was just begging to be photographed!
The skirt I'm wearing is a Christmas present from my mom- vintage and it fits like a glove!
We had such a lovely, low-key and very special Christmas, and we're looking to an eventful week ahead (my beau turns 27!! on the 30th) as well as an exciting New Year!
Hoping your holiday was just as enjoyable!
Here's to smooth sailing into 2013!