Snow and Ice
While most of the state of North Carolina saw some form of wintry precipitation last week, we here along the coast simply received rain. This is my third winter here and, while I've finally gotten used to these mild winters, part of me still yearns for the snow.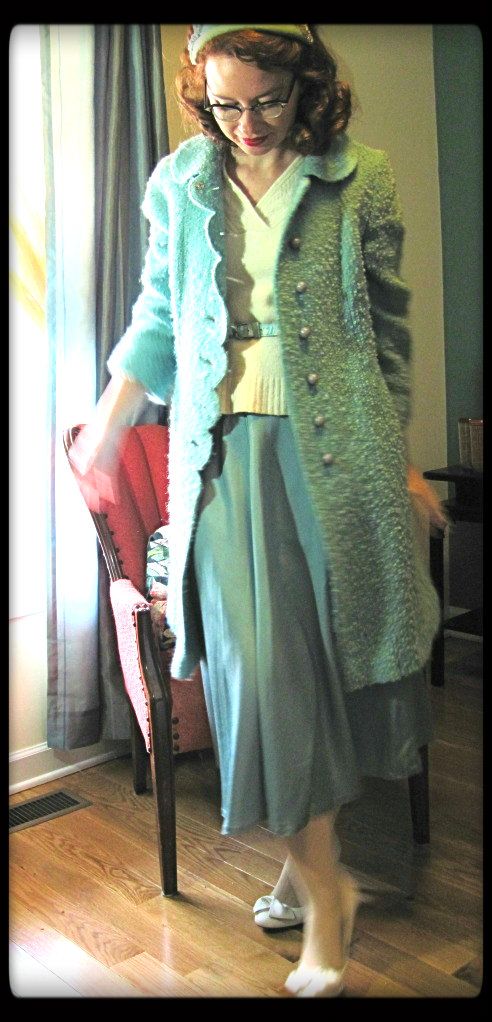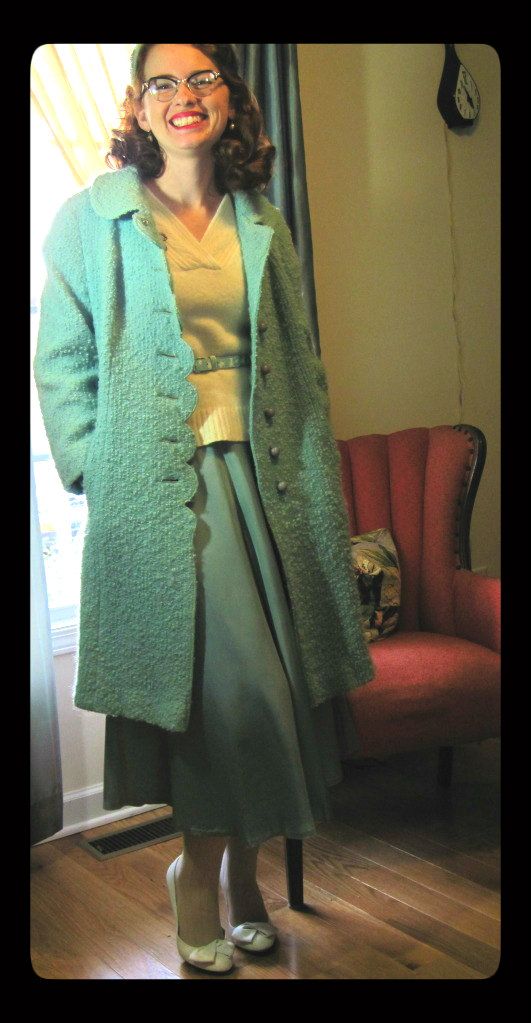 I've come to suspect that most of my seasonal yearning has to do with my wardrobe.
Fall and winter are hands down my favorite seasons to dress for, and living here eliminates the need to dress for winter almost entirely. In fact, until recently, some of my favorite sweaters, like the one I wore Saturday, were still in storage in Western New York.
I took the rather cold (ehem, 30º) weather on Saturday, as an excuse to pull out one of my favorite coats and hats, which I've
written about before
, and put together a fun outfit in the charming hues of white and blue- snow and ice.
Kind of a hurried outfit and styling (almost as hurried as my photographs!). I think my hot rollers touched my hair for no more than 10 minutes (I normally leaving them in until cool) and the skirt was almost taken out of the equation because it needed pressing. Glad I took the time to iron it, it's such a joy to wear!
My beau and I were in a hurry to get to the jewelry store to look at wedding bands! I'm happy to say that we both found what we were looking for, a manly titanium band for my beau and a dainty gold estate piece for me. Pictures to come when they're officially ours!
Sweater- Ann Taylor (thrifted)
Skirt- part of a lovely vintage suit
Shoes- un-dyed Dyeables
Brooch- thrifted, same as last weekend