Weekend Wear
It was a quiet weekend here at the sea with time on both Saturday and Sunday spent at estate sales and auctions picking up inventory for
Fair Sails
.
As usual, I made time to take a couple quick photographs of what I wore this weekend.
Saturday's outfit was a casual one, slightly frumpy, with hues that made me think of spring.
And, just in case you're getting tired of seeing me perched in or around my favorite pink chair, I ventured outside for a few snaps.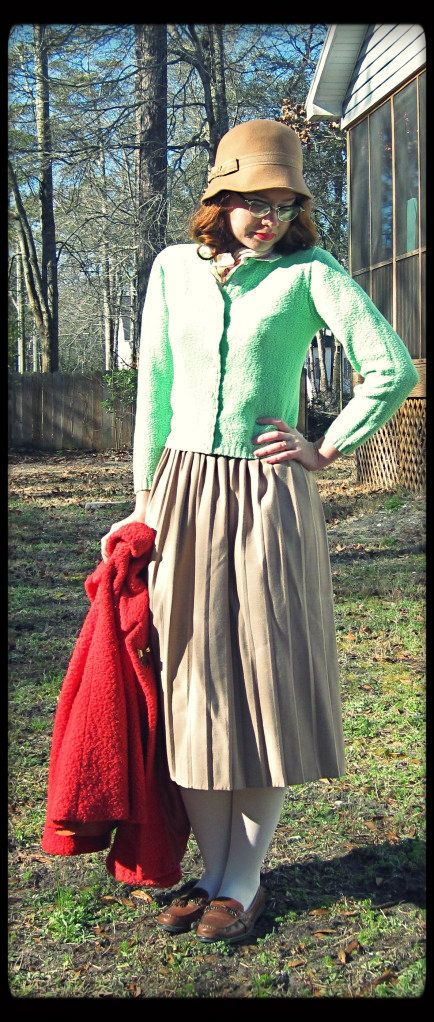 Saturday's Ensemble:
Hat- Thrifted
Scarf & white blouse- Mrs. Bolton
Sweater- from my great-Grandmother's closet
Skirt- Thrifted (handmade!)
Knee-hi's and Loafers- modern shoe store (Payless?)
Pink swing coat- Mrs. Bolton
But the pink chair was just too irresistible and I was right back in it for pictures on Sunday. It's just too easy to take pictures here since my tripod and lights are already set up for shop photographs. Merchandise is also set up here, the jacket beside me is one of my weekend estate sale finds- it's lined with fur!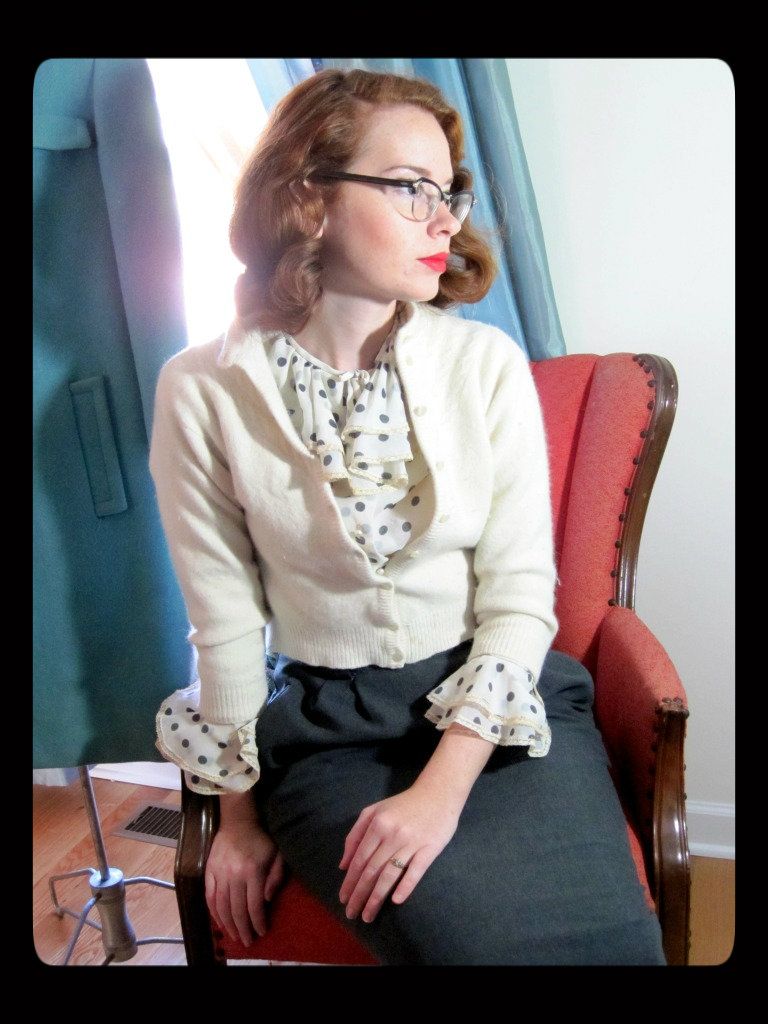 Sunday's Ensemble:
Polka dot blouse: Vintage, from a WNY antique shop
Sweater: Vintage, thrifted
Skirt: Thrifted
Curly lamb jacket: Thrifted
-Unseen-
grey wool tights
trusty black shoes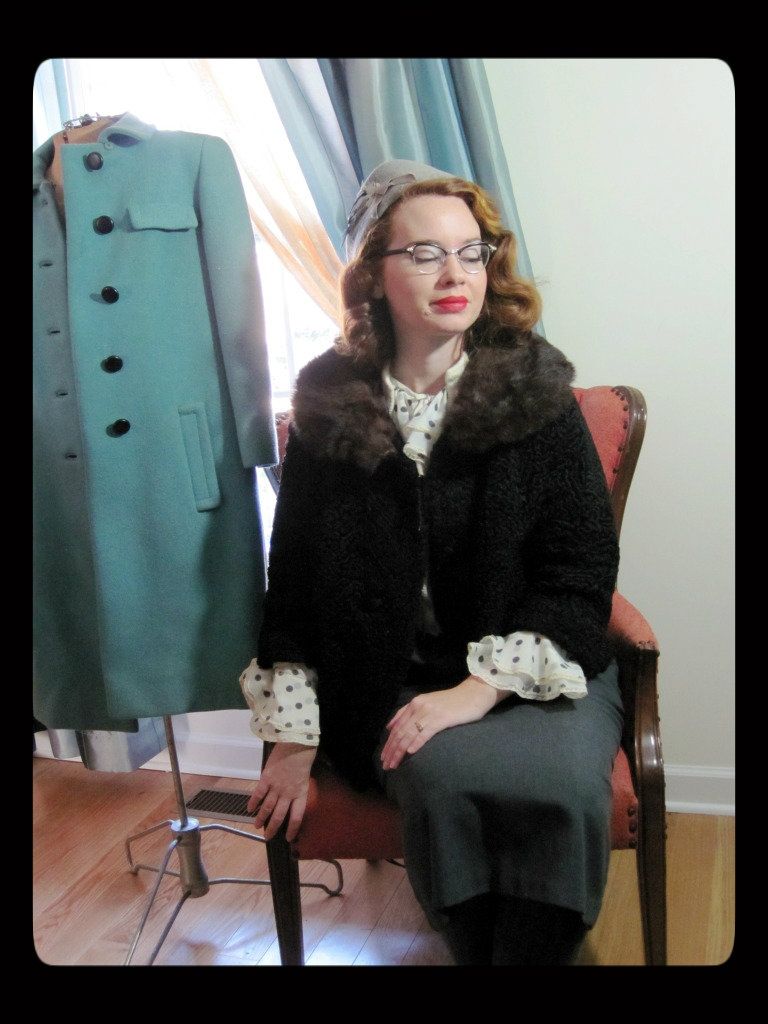 eyes closed, poor timing
Sunday's outfit was a little overkill for the warm weather we had, especially with the jacket, but it incorporated some of my favorite pieces so I couldn't resist wearing it all!
As with most Mondays, I'm spending the day cleaning up the house, shipping orders and listing more items. I'm so excited that people are actually purchasing from my Etsy shop, I do love the whole process- from buying, to photographing, to listing and shipping- it's all a lot of fun!
With only 151 days until our wedding,
I have some interesting wedding-related posts planned for later this week!
So, until then, happy sailing!