Weekend Wear: Blue and Cream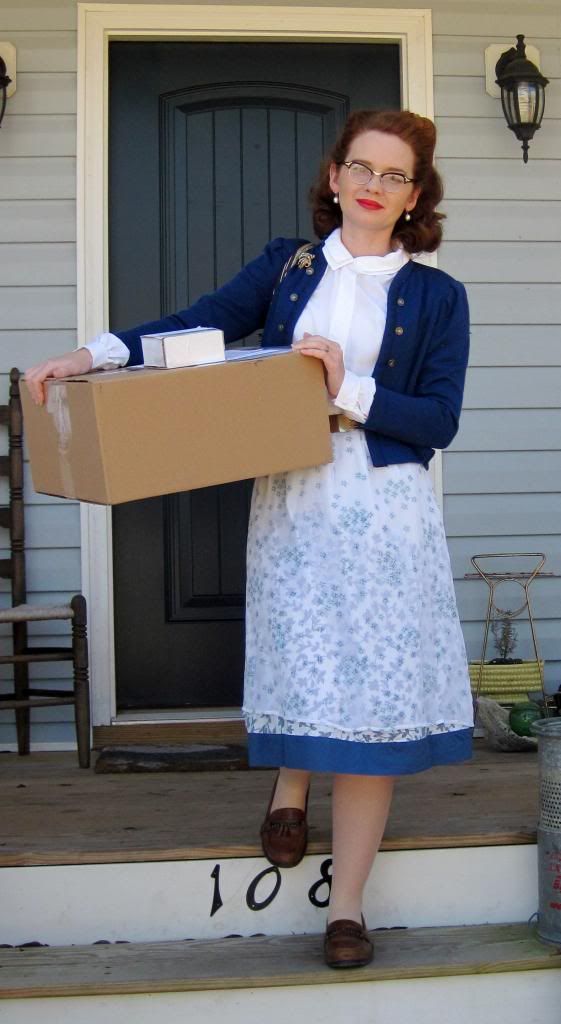 photo courtesy of my beau; thank you Gar!
This weekend was a marathon of "junk" seeking, beginning on Friday with what was just supposed to be a trip to the post office. Here's what I wore:
Blue jacket: Thrifted, shown/mentioned
here
Blouse: Saks Fifth Avenue, thrifted of course
Belt: Grandma's gold belt, as always (must find more belts)
Skirt: JJill
Shoes: Cheap-o loafers, again.
Pin: Vintage, Lisner, gift from my mother
I've come to the realization that most of my jewelry is broken, and that really doesn't bother me.

And, in case you're curious, here's what was inside that great big box I'm carrying:
This beauty is on her way to the UK!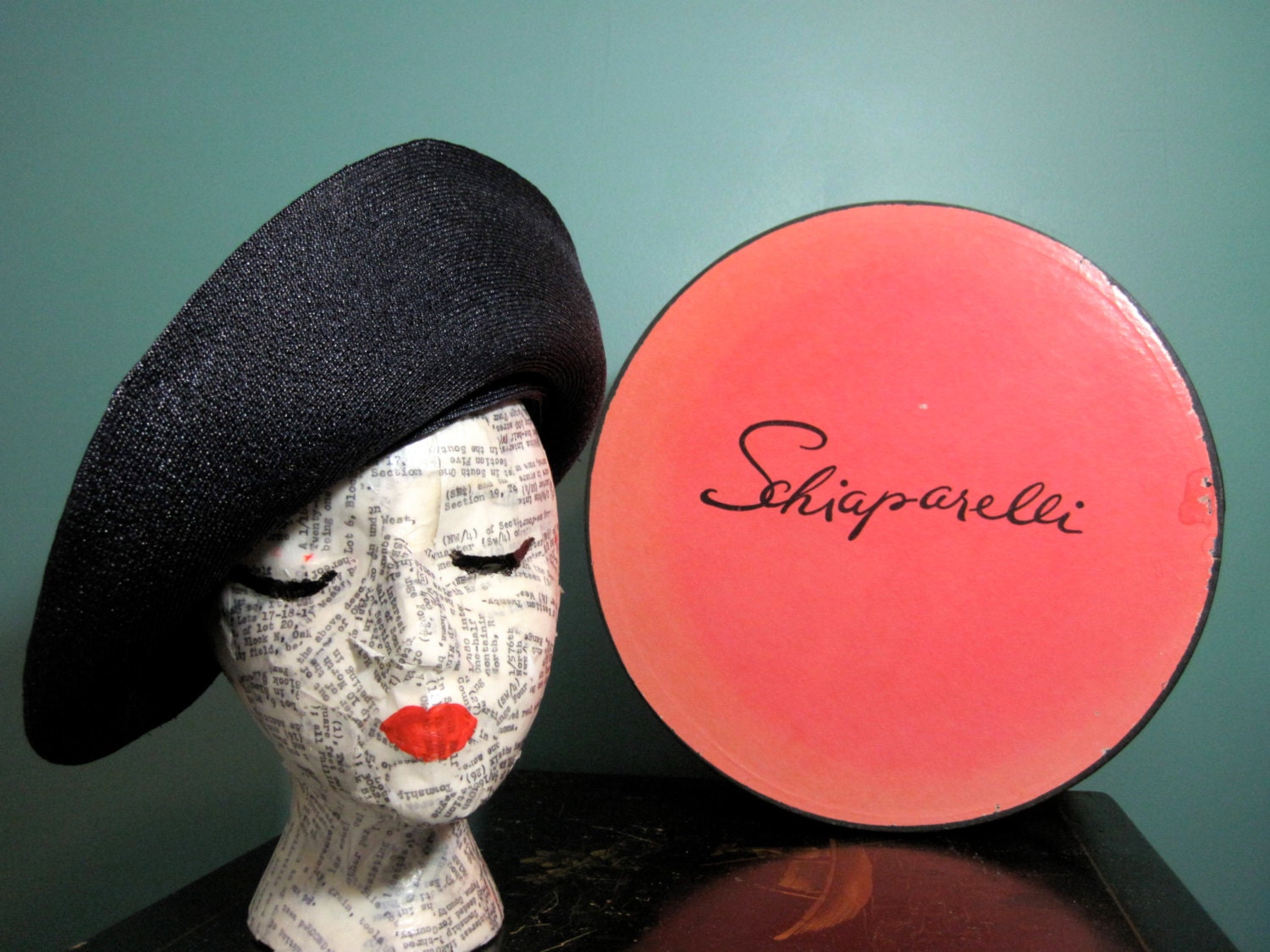 perhaps one of the most beautiful hats I've ever been able to get my grubby little hands on
Anyway, as I mentioned before, our post office trip turned into a junking expedition when we ended up at the Old Dairy Flea Market in Wilmington. This place is what my dreams are made of, I'm just sad it took us so long to find it.
photo borrowed from here
The barn is run by a few really interesting and knowledgeable people who were so kind to let us dig through piles of jewelry to find some lovely things for t
he shop
. I also found a tiny blue fish bottle to add to my windowsill bottle collection, which you might remember from
this post
.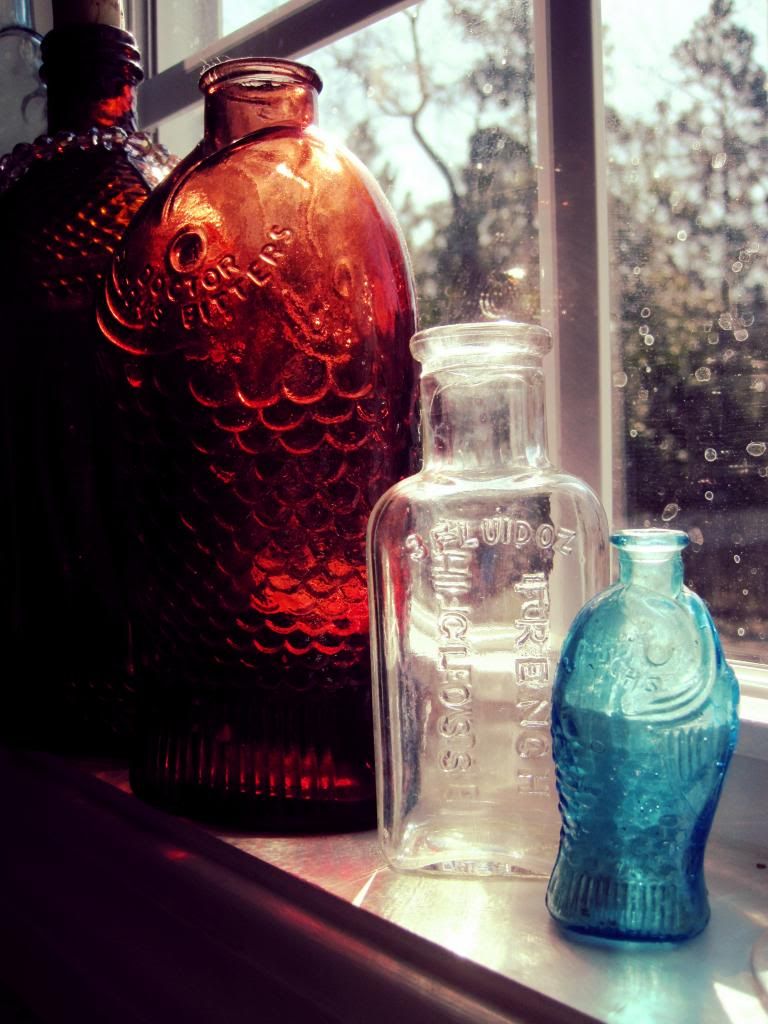 On Saturday morning my beau had to work so it was up to me to begin the search, once again, for neat old things. Here's what I wore on Saturday:
Cream sweater: thrifted
Skirt: thrifted, Pendleton!
Shoes: Capezio character shoes
Brooch: unmarked, "borrowed" from my mom
And, you cannot see it (whoops!) but I am wearing a wonderful hair comb that was a Christmas gift a few years back. I snapped a picture of it, below, because it really deserves to be seen!

My search on Saturday lead me to an estate sale at a house I really wish I would have taken a picture of. It was incredibly run down, but so incredibly mid-century-perfect and still containing its original contents. One of the reasons I love estate sales is being able to see old things in their original habitats and being able to see the interiors of so many different homes.
At this estate sale I was able to pick up several dresses, all of which are too big for me, so they'll be going straight to the shop as soon as possible.
Unfortunately Saturday's outfit was a bit too wooly for the beautiful day we were having. With temperatures in the 70s, a traffic jam on the way home, and no air conditioning in the car, I was pretty well melted by the time I finally got home.
I traded my heels for my trusty loafers and replaced my long sleeved sweater with a
short sleeved one
and we were out the door to an auction.
If you follow me on
twitter
, you'll know that we did pretty well at the auction, and you may have seen this little fella:
I'm a sucker for sock monkeys, so when I discovered this guy buried in a lot of hats, I was quite excited. He perched himself so nicely in the chair, I just had to take a picture!
We had plans to go to another auction on Sunday, and I had plans to wear my best green St. Patrick's day ensemble, but I just didn't have it in me. Sometimes it's just nice to stay home.

All this running around searching for old things and I nearly forgot, I am an old thing myself!
Today is my 26th birthday, though I feel so much older yet simultaneously like a child, go figure!


I hope to be back later this week with a wedding (dress) update.
So, until then, I wish you a pleasant Monday and, as always,
Happy Sailing!