The Long and Short of It
From birth, to age sixteen, my hair was allowed to grow freely, only inhibited by the occasional trim to keep it looking healthy. When I would ask for something more than a trim, my mom would always say: "If you have long hair, you can always wear it short, but if you have short hair, try as you might, you can't wear it long!" I'm sure, when she said that, I thought that she was so silly- how could I possibly wear my long hair in a style that looks short?
Well, I think I've finally figured it out.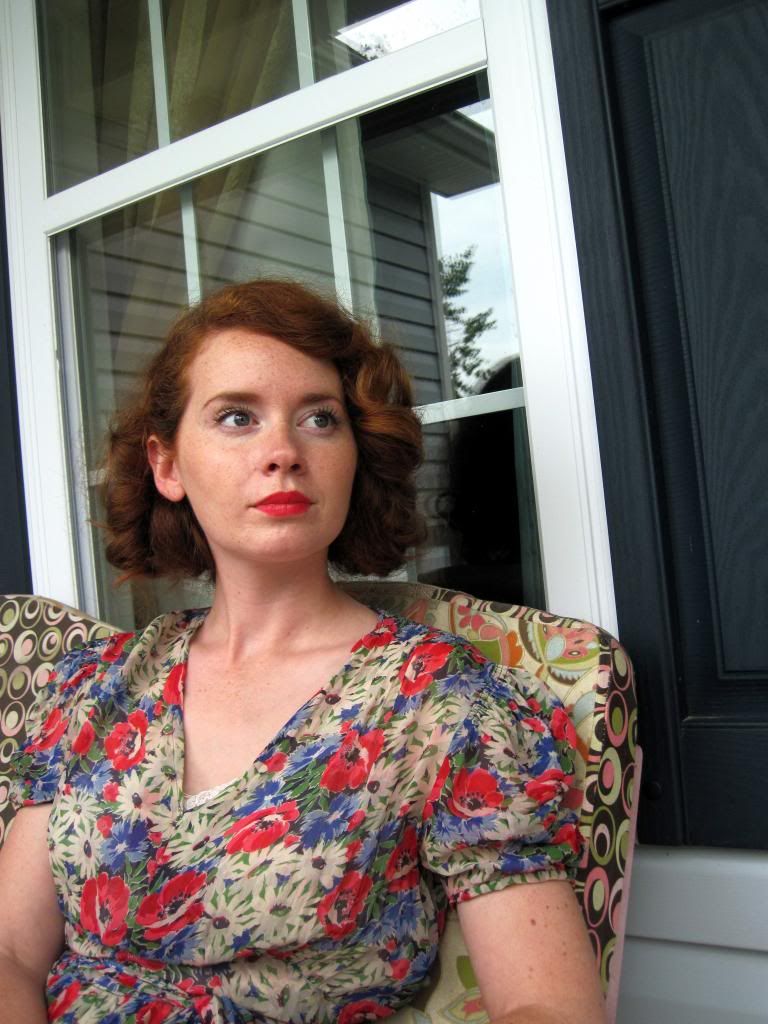 Excuse the frizz and minimal make up, I neglected to photograph my short 'do before I left the house and just had to capture it, even if it meant doing so after a long day!
Due to the rather short layers in my hair, this style was quite easy to achieve. I simply curled my hair, twisted the longer layers and pinned them up under the shortest layer of hair.
I am wearing a Mrs. Bolton dress, also seen here and here.
Of course, this idea of a faux short cut is far from original.
Check out Lillian Gish's imitation bob.....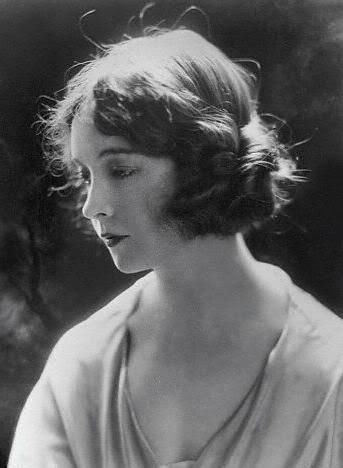 And Mary Pickford's.......
Turns out, Mary Pickford agrees with my mom:
"Then, too, in spite of the great variety of hair-cuts, one can achieve many more effects with long hair. This is, to me, of vital importance. A wind-blown bob or boyish bob has to remain just what it is until the next visit to the barber or until nature repairs the damage, but long hair can be dressed according to mood or circumstance. For instance, there are days when it gives me great pleasure to part my hair in the center and wear it drawn back smoothly and demurely over my ears."
- Mary Pickford, "Why I Have Not Bobbed Mine," Pictorial Review, April 1927, 9.
Sigh. I suppose I will always be vacillating between growing it out and cutting it off. At least this time, for the sake of my upcoming wedding, and thanks to a few bobby pins, I've managed to resist that annual summer-time urge to lop it all off!
Just one week and five days until I say, "I do!"

X
Happy Sailing!