Four Sleeps Away
For months now, I've been making lists and
pinning
and thinking I have all the time in the world before the wedding. Now that it's merely four days away, I'm scrambling to get things finished. I'm busy painting, sewing, ironing, raking and chainsaw-ing my way to a wedding, all of which I have a sneaking suspicion I'll be doing right up until it is actually time to slip on my dress.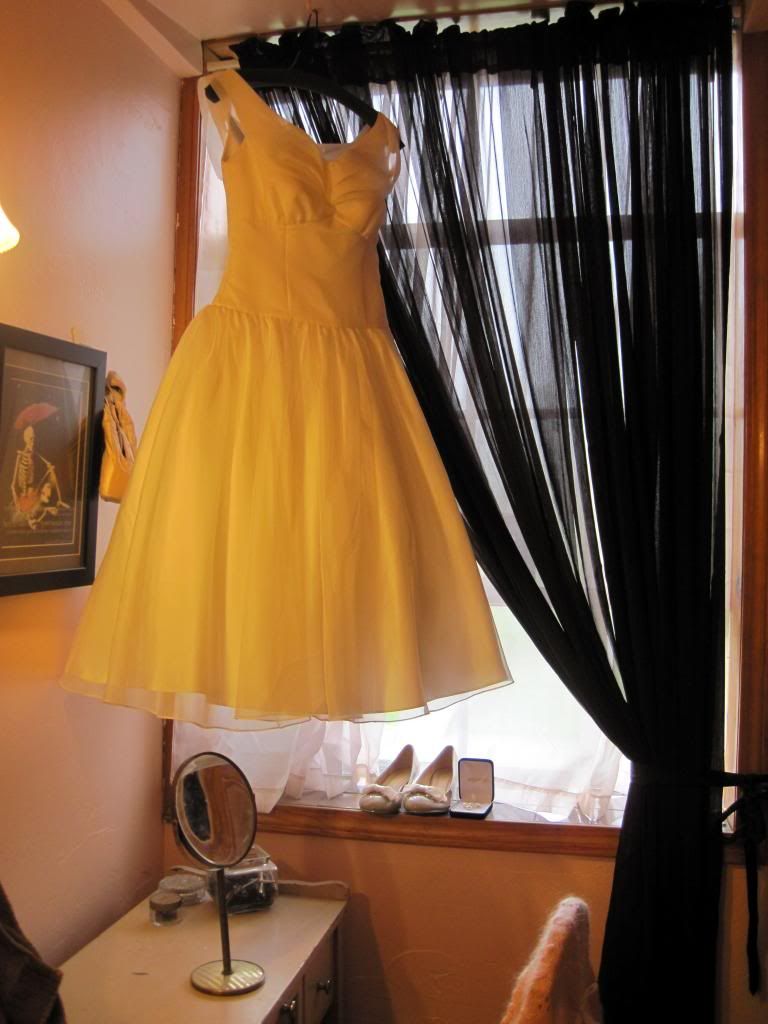 Oh, there's my dress, by the way!
It looks so pretty hanging there, and, every time I shower, it's getting less and less wrinkly!
I returned to Western New York on Thursday and came home to find the stairs to my apartment, which is located over the office of the family feed mill, decorated by my ever-so-creative cousin, Tyler. Taking items he found around the feed mill, including plastic pallet wrap, which he used for the railing bunting, he made a fun welcome along our dirty, dirty stairs.
He also decorated our chalkboard, yes that's a walrus in the pond, and dug up this old phone from the somewhere in the feed mill warehouse. Such a clever kid!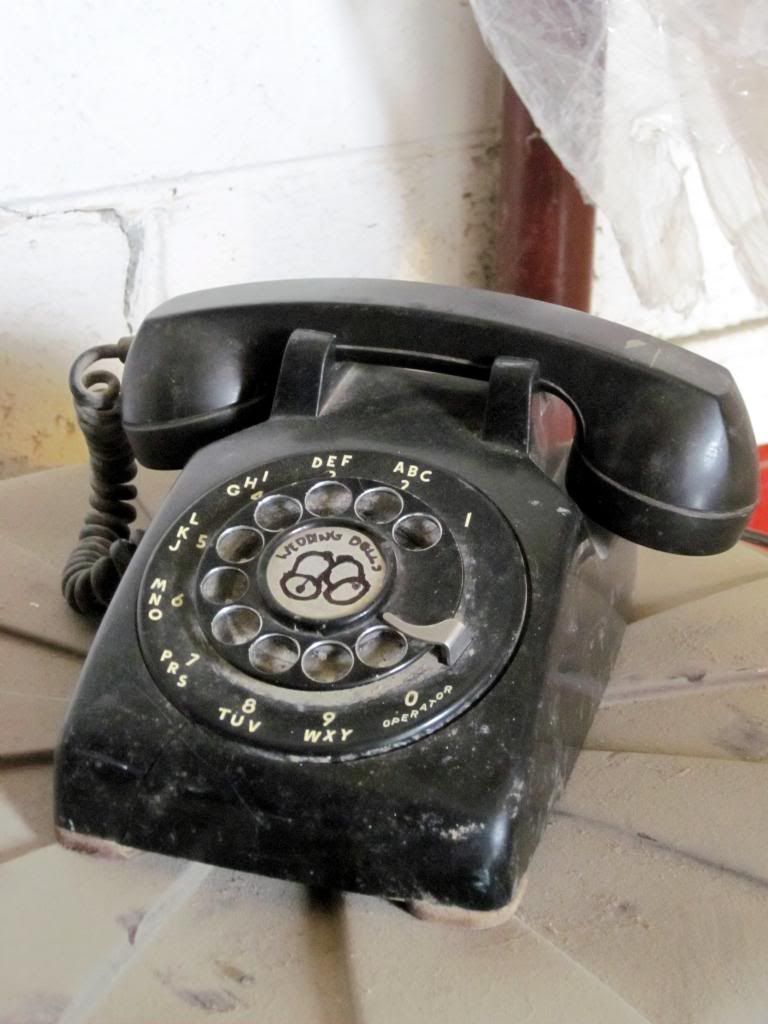 I think I'll actually use this for wedding decoration, it's a pretty cool phone, decorated by a pretty cool dude!
Our wedding site has greened up immensely since the
last time I saw it,
but it also has gotten several inches of rain. Things are a bit soggy here, but we're hoping for the best.
Fingers crossed for a relatively dry wedding day.
While prep has kept my mom and I busy, we've found time for a little fun too. Since my last visit to Western New York and the Hundred Acre Woods, my parents have acquired a paddle boat for their pond; such great fun, I just had to try it out. On Sunday, we also went for a nice refreshing swim in the pond (in my unmentionables!). Sometimes I'm just so happy to be a country girl.
While all this wedding prep time was necessary for the hands on, DIY wedding I wanted to have, it is also a nice way to spend some time with my parents.
I can't help but feel that some of my soon-to-be favorite memories are in the making.
This is possibly my last post as a Miss, and while that thought is freaking me out terribly, I am incredibly excited for the wedding and what lies beyond.
So, until next time....