Hitched.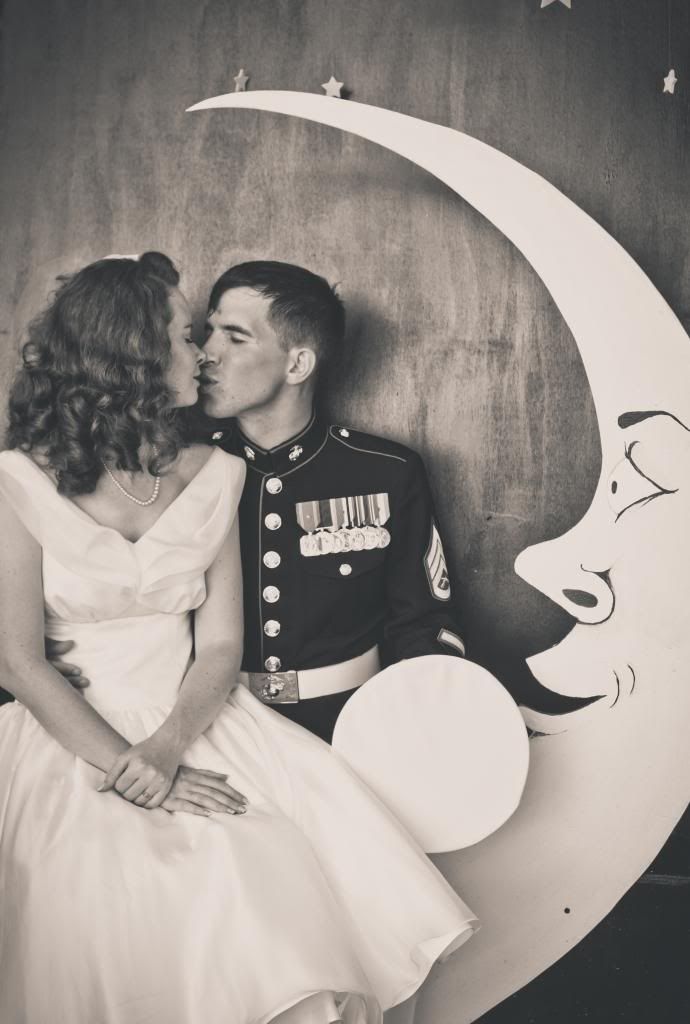 Through some miracle, after weeks and weeks of rain, on July 6 the skies cleared and we got married in the woods. As expected, things did not go as planned: we were shorted on tents, I had less than enough time to get ready, and the music was nothing short of a disaster (if you knew how it was supposed to be) but looking back now, almost a month after the fact, it all seems exactly as it should- happy.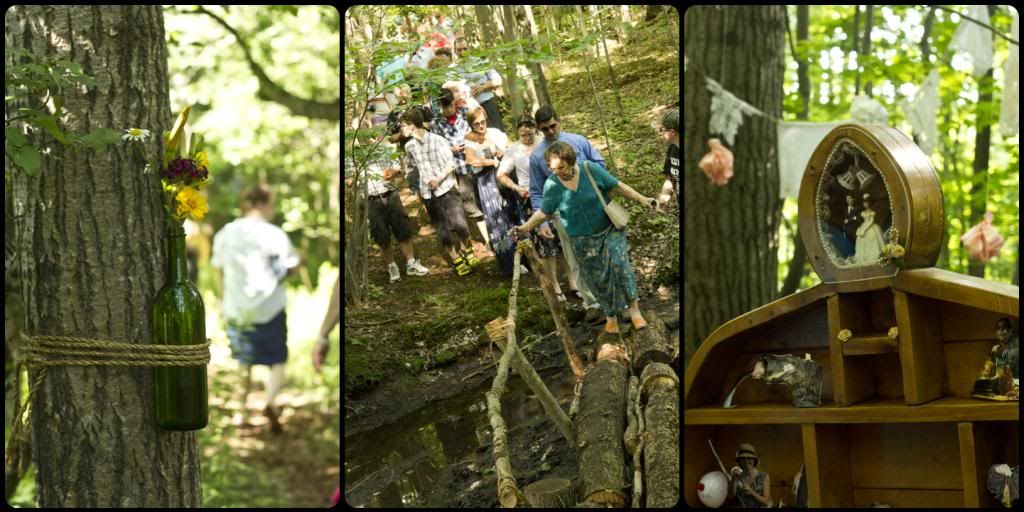 Our guests trekked through the woods on paths lined with our childhood photographs, ribbons, lace and flowers, and our able bodied guests forded a swamp on a bridge that my beau and in-laws constructed from logs just days earlier. Despite my concerns, guests did this gladly and without incident; everyone was just happy, happy to be there and happy to participate.
Lead in by best man and best gal playing here comes the bride on kazoos, my father and I parted a sea of guests (who were also playing kazoos), and approach the altar (a stump) before the beloved "two-kneed tree," where two trees become one.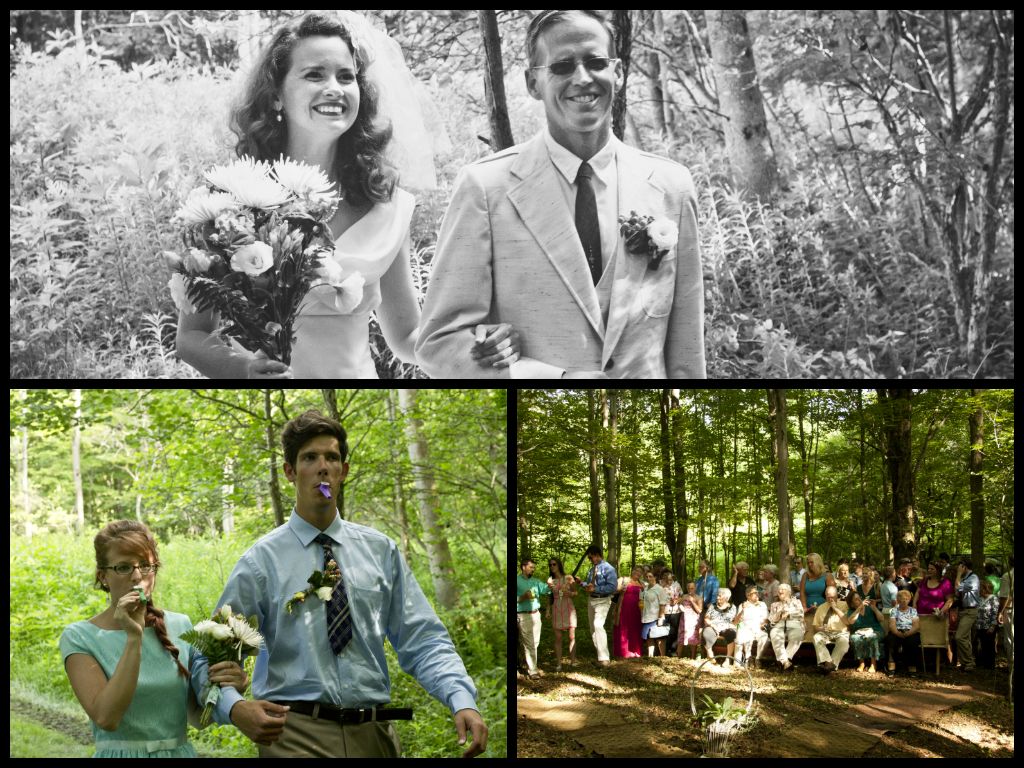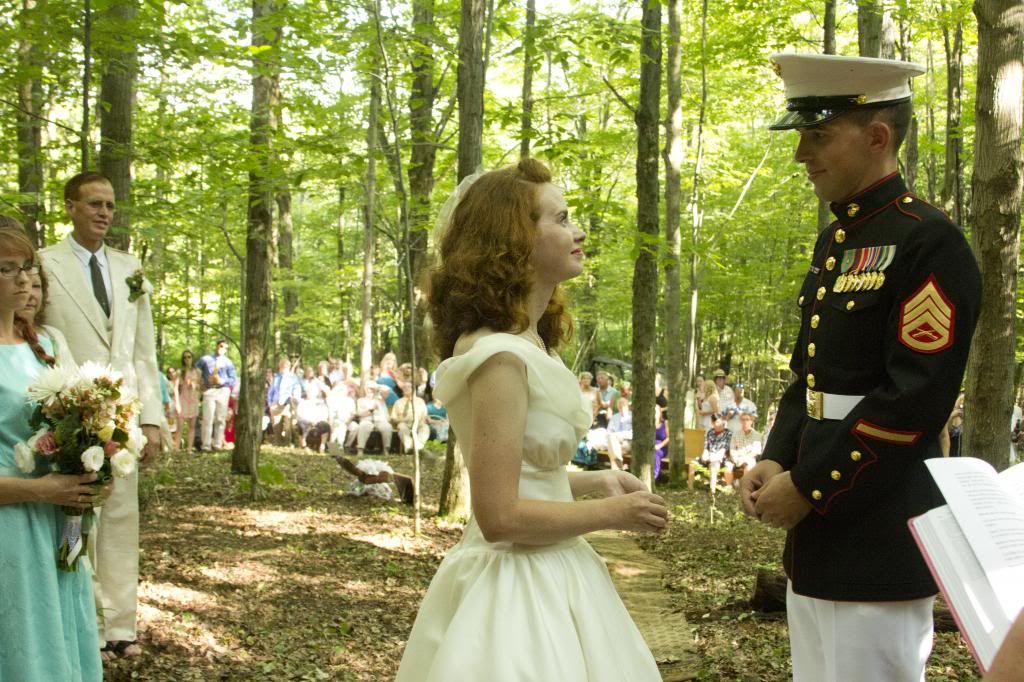 In a last minute change of plans, my recently-ordained-aunt stepped in as our "reverend" and delivered an incredible ceremony that we, and our guests, were hearing for the first time. I never thought I'd be the kind to get misty at a wedding, but boy, once everyone else was fighting back tears, I found myself doing the same.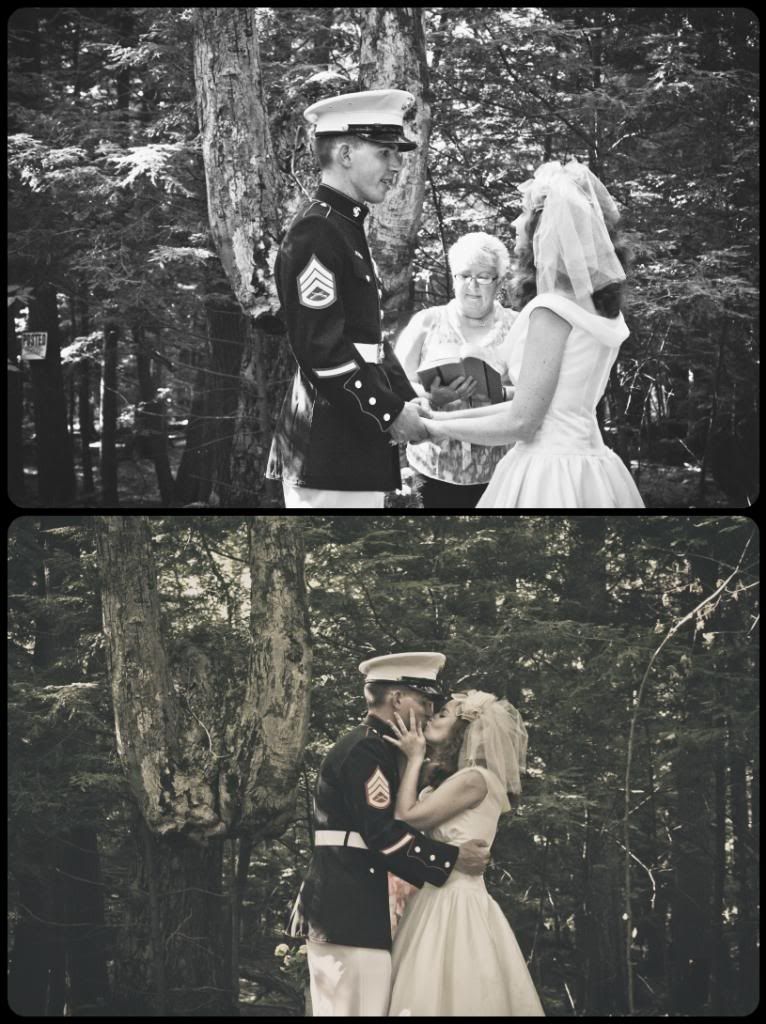 After the kiss, and a shower of birdseed, we lead our guests back through the forest to feasting, dancing and singing.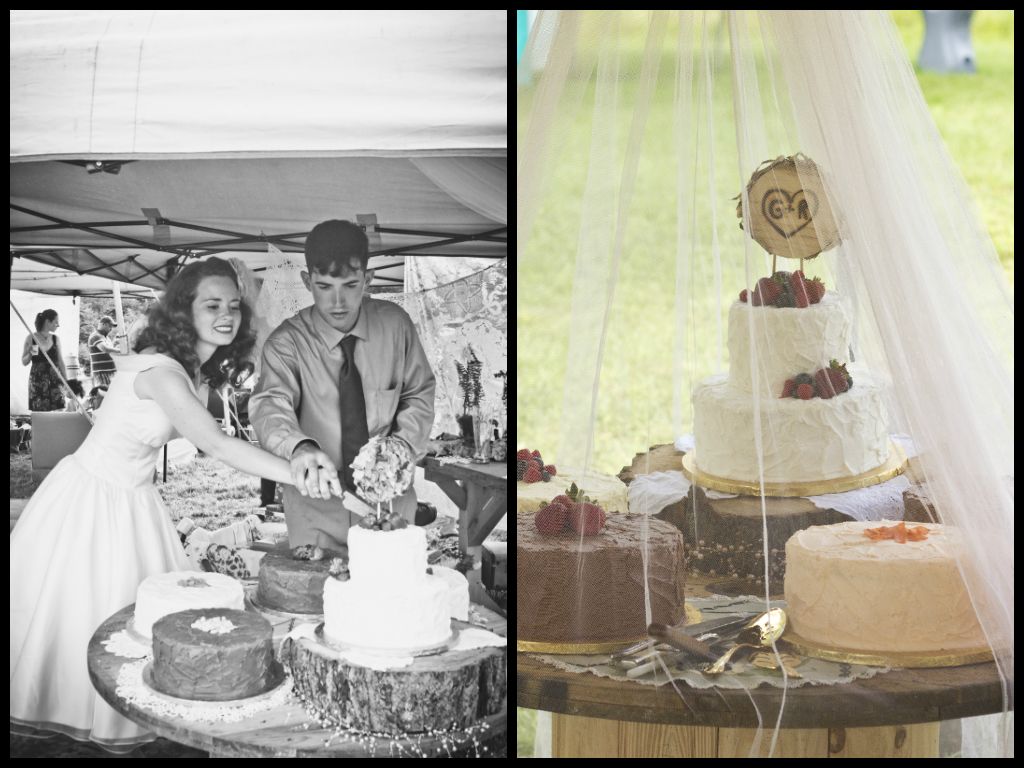 Dad and I danced to Yes Sir, That's My Baby (Frank Sinatra) just as we did when I was a little girl.
My beau and I danced to a dramatic instrumental rendition of Nothing Else Matters (yes, a Metallica song) by Apocalyptica, which was quickly followed by the rousing crowd pleaser, and nod to my beau's Polish heritage, the Chicken Dance (we got a good giggle out of planning it this way).
Just before midnight, we began to see lightning and hear distant thunder, and then, as if we were only granted good weather on the 6th, the sky opened up into one of the most violent thunderstorms I've ever experienced first hand. As planned, my beau and I spent the night in our bridal suite (a lean-to constructed by my parents and grandfather) and some of our hardier guests spent the night in tents (luckily, everyone came through the night unscathed).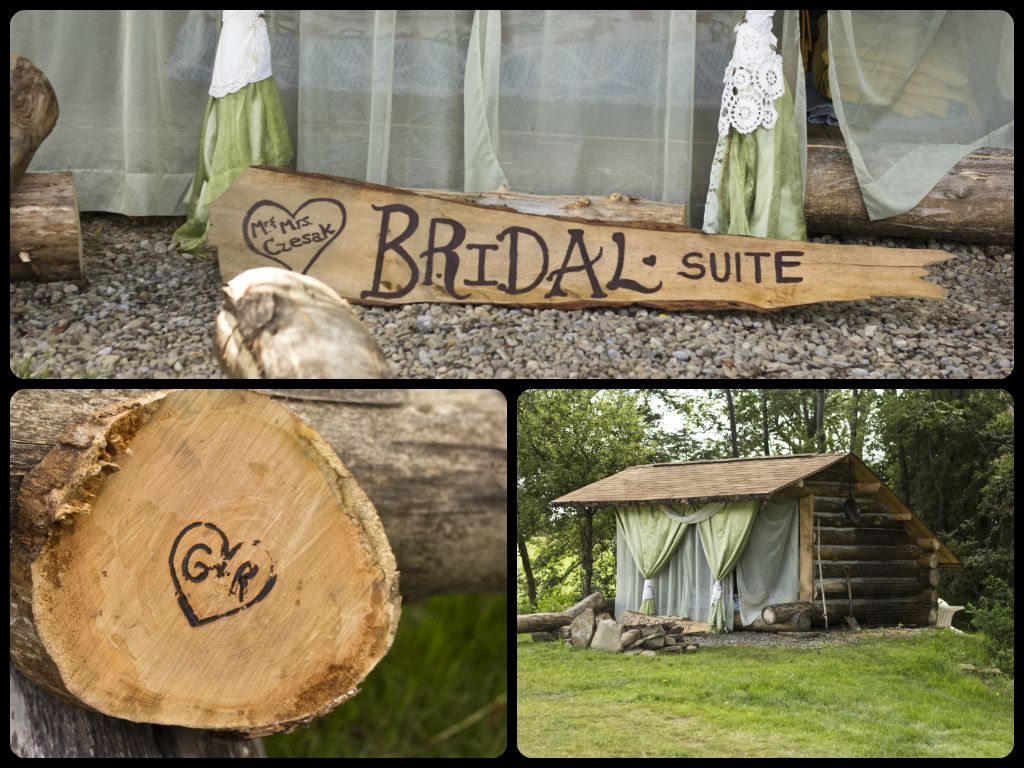 We woke, the morning of the 7th, to mud puddles and sunshine and began the laborious task of dissembling, in a few hours, what had taken us days of work and months of planning to put together.
In an instant, it was here and gone, and all we were left with was the rings on our fingers and enough memories and good cheer to last a lifetime.
X
Happy Sailing


(all photographs featured in this post taken by K.B. Rebman Photography)