Pocket Full of Seashells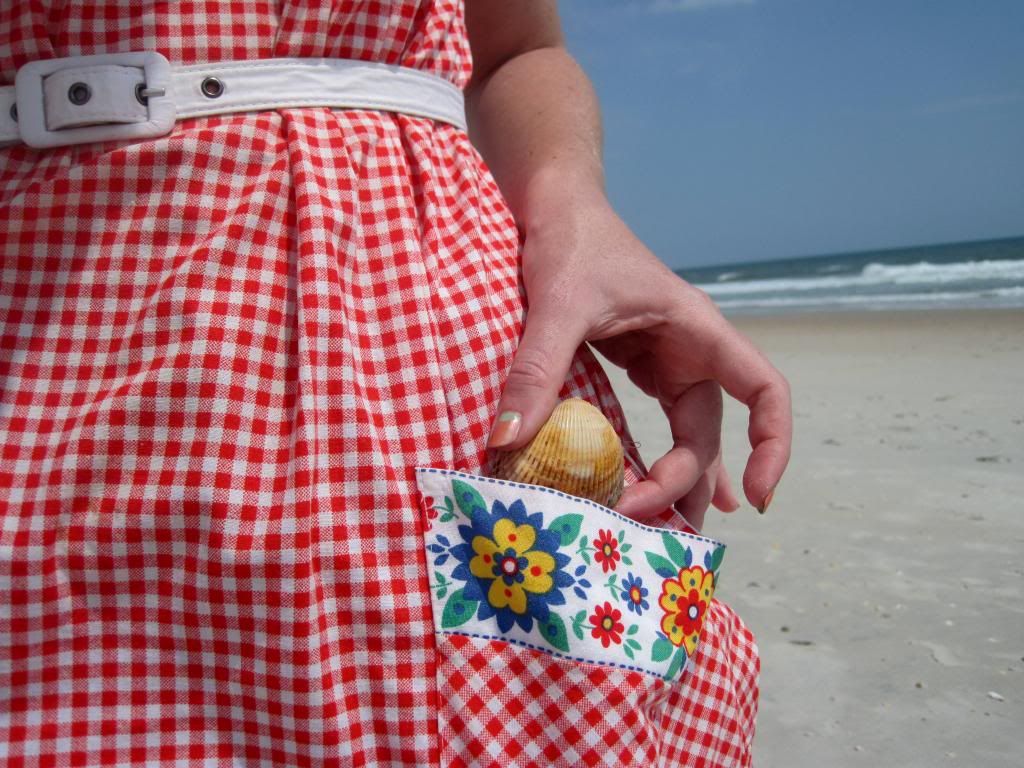 Top- gift from a lady friend back home, also
seen here
Shorts- Urban Outfitters, a few years ago, also
seen here
Sunglasses- Forever 21 (seriously)
For many, Labor Day marks the unofficial end of summer and a return to life sans the sunburn and sand between the toes. This time of year for us, however, marks a return to life at the beach. As tourists and summertime residents stream back over the bridges to the mainland, we scurry in the opposite direction, eager to bask in the joy that is an empty beach.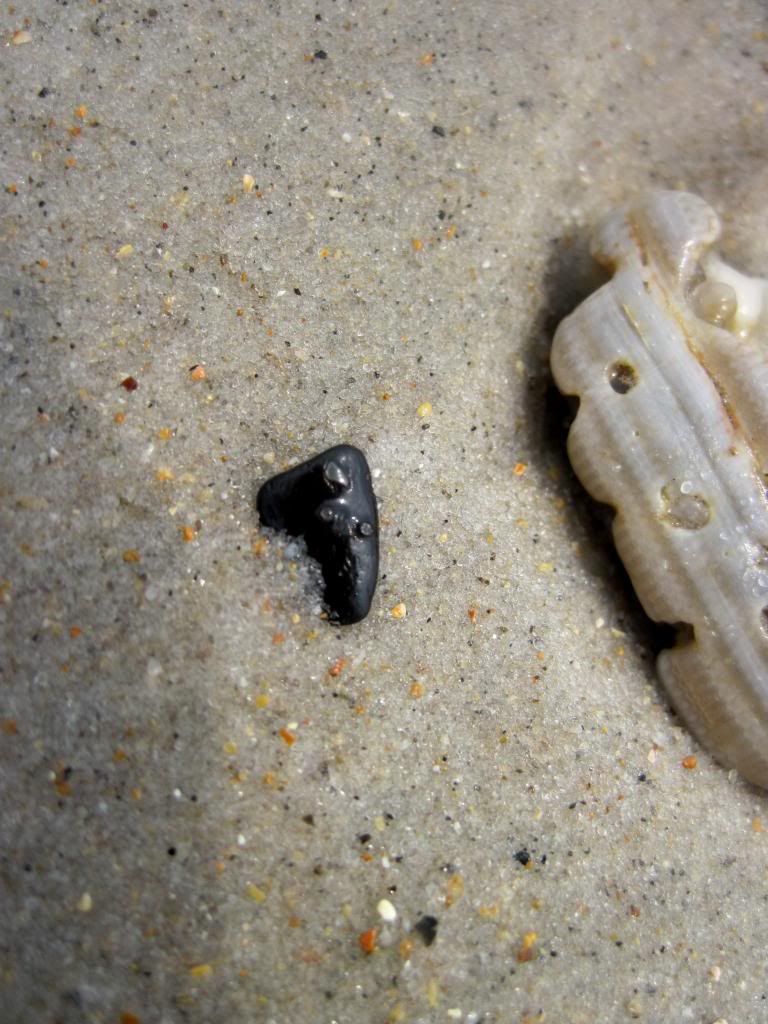 shark tooth in the sand
Our empty beach basking started a little early this year thanks to a string of thunderstorms that sent beach-goers packing, early on Monday afternoon. It took a few tries, and getting caught in one utter downpour, but we finally drove south far enough (only fifteen minutes from home) to out run the storm.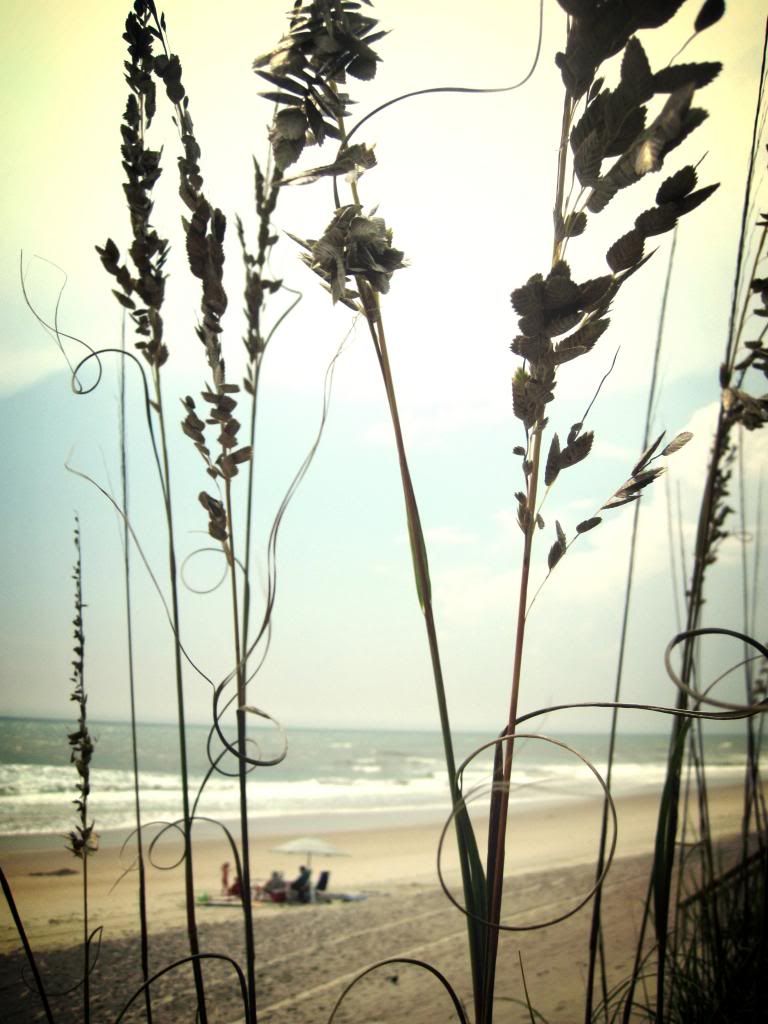 For the next few hours, I filled my pockets, and my bag, with seashells and stones, and imagined what I would make with them, finding myself once again inspired by the salt and sand.
Here in the northern hemisphere, Fall doesn't actually start for another few weeks.
Grab that last sliver of Summer and make the best of it.
Happy Sailing
x