Brown Velvet, Curious Cat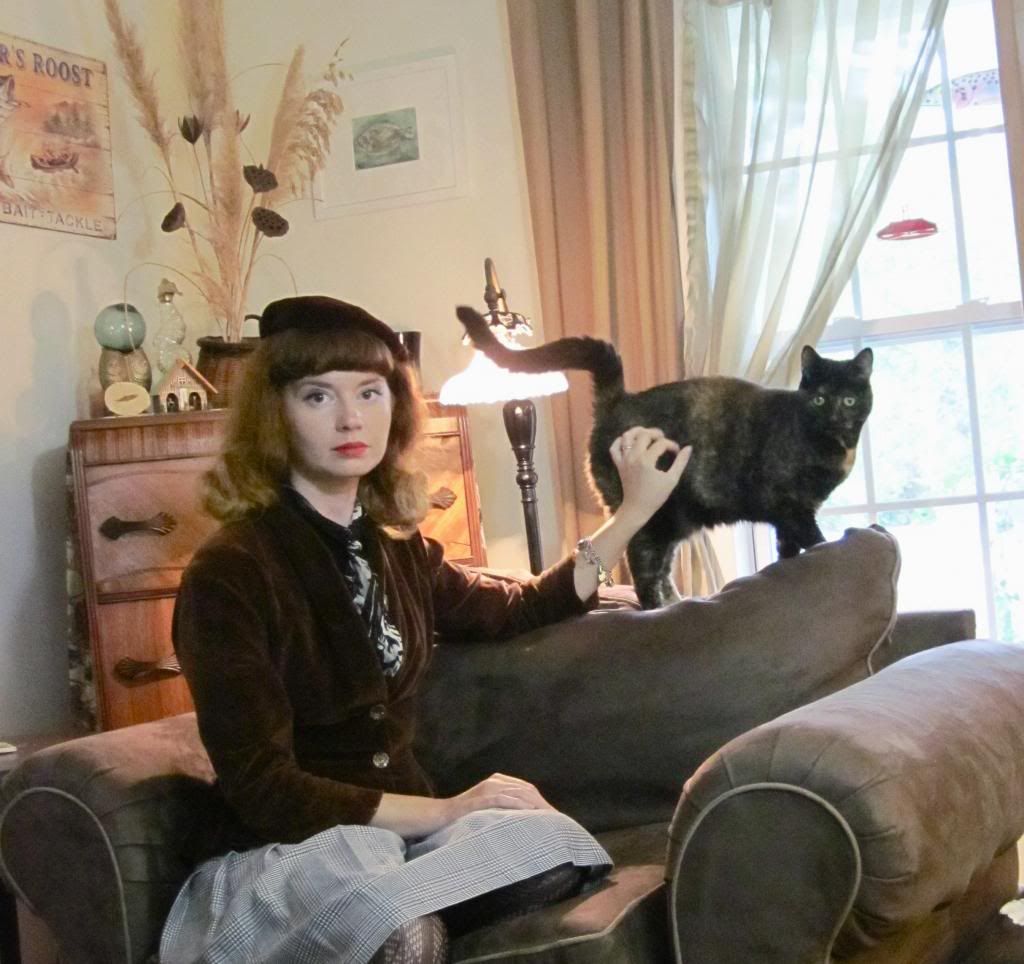 Olladene is a peculiar cat, she enjoys gnawing on things around the house and has a particular taste for my chalkware figurines. Her other pastimes include knocking random objects off countertops, sleeping on clean laundry, drinking from the toilet, and furring up any garment she can get near.
Gotta love those quirky tortie cats.
I've also discovered she has a fondness for the camera- apparently the blinking light of the self timer is simply fascinating!
look at her, she knows right where to look!
So, since this outfit included two brown velvet fur magnets, and was being photographed, Olladene had to join in. The only thing that would have made this more enjoyable for her would have been a nice piece of chalkware for her to gnaw on- perhaps I should have held the
bird statue
she has defaced so she could gnaw on it a little more... naughty, naughty cat.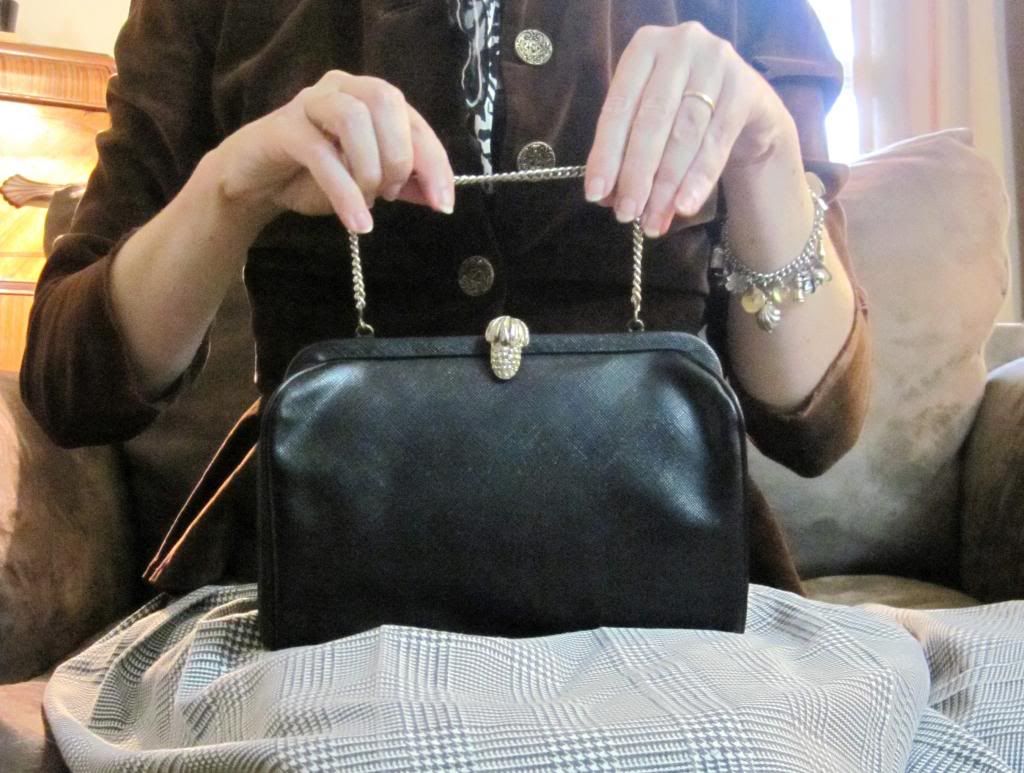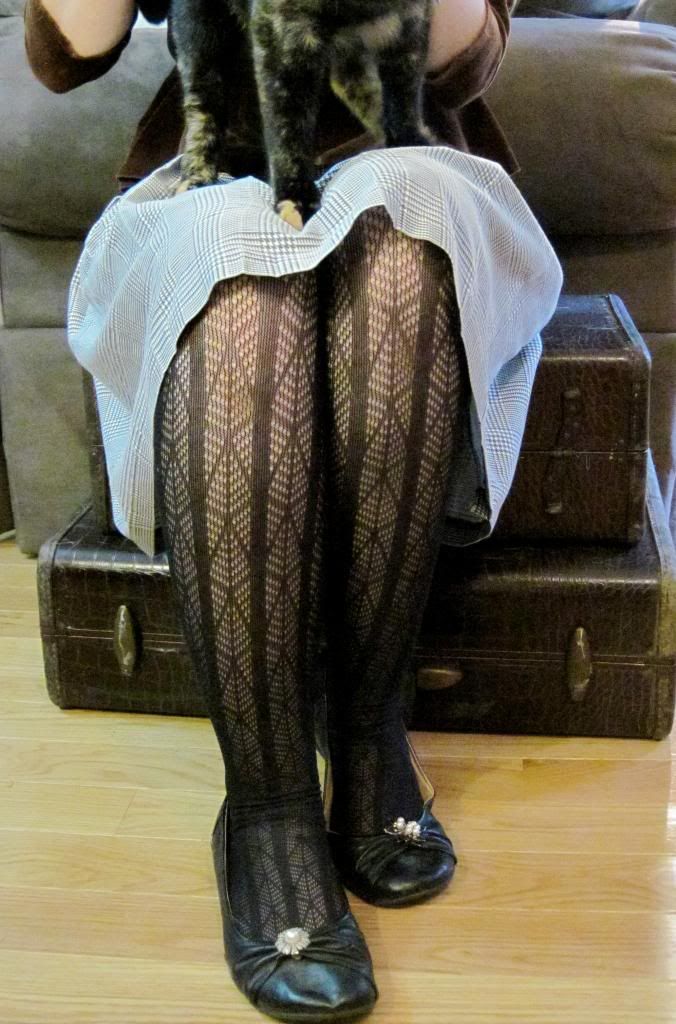 Normally, velvet in October doesn't fly in this neck of the woods since it's usually too warm and sunny to even think of donning such a warm and decadent textile. For the last several days, however, it has been rainy and dreary and fantastically fall-like, so reaching for something a little cozier was sensible when dressing on Thursday morning.
I live for cozy dressing; someday, I will live somewhere with year-round sweater weather.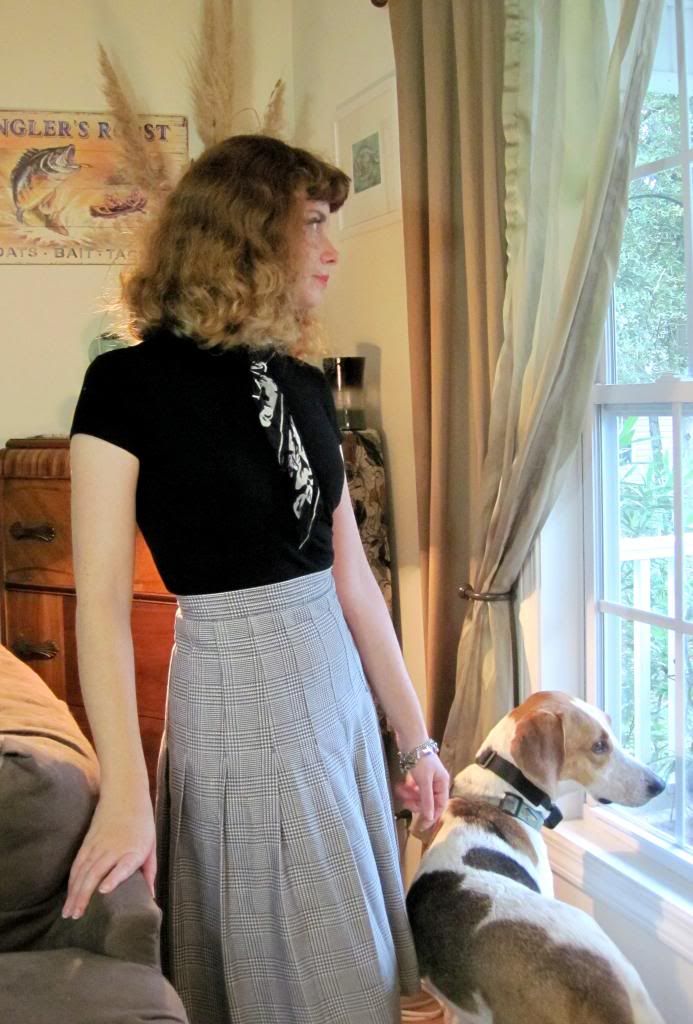 Sam even got in on the photo session

This ensemble was quickly pulled together for a trip to the airport to send my beau off on his annual elk hunting trip, which was followed by a brief shopping expedition for a birthday gift for my pops.
As with all my hurried outfits, this featured some perennial favorites and, miraculously, some new accessories.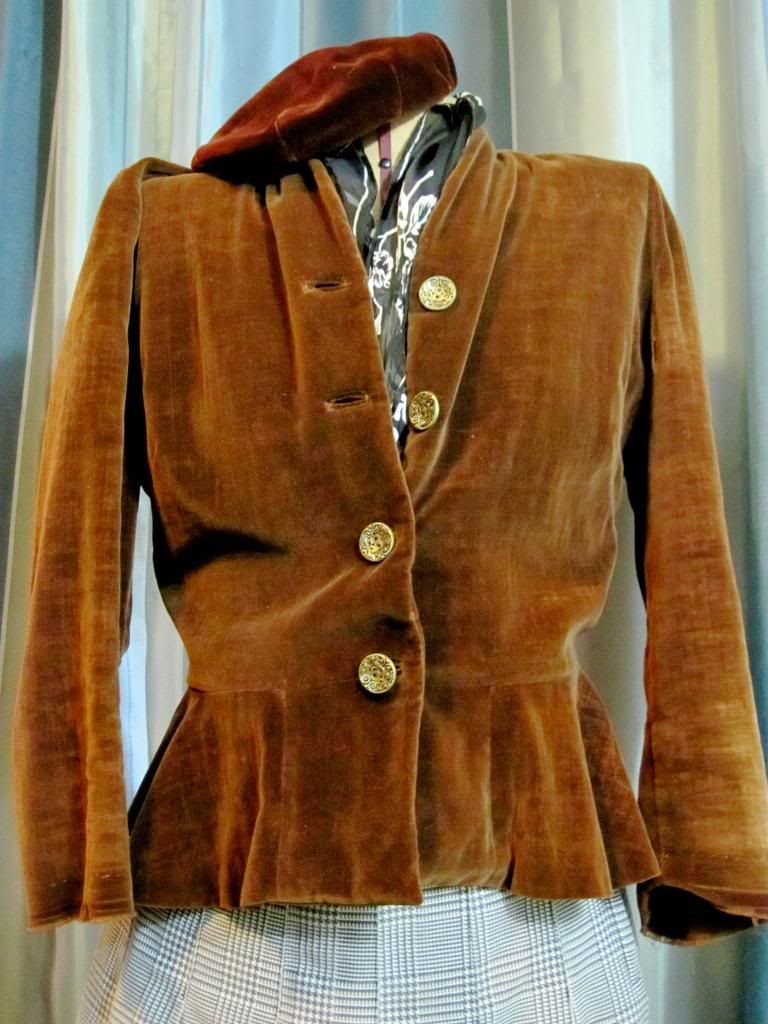 Black jersey t-shirt- Speigel catalog (purchased in 8th grade)
Black and white scarf: ??? quite certain it's not vintage
Stockings: ??? a relic from my creepy kid days
Purse: thrifted (was supposed to be
Fair Sails
inventory, oops!)
Fingers crossed for more fabulous fall weather, I've got plenty of sweaters and decadent fabrics that are just "itching" to be worn!
Happy Sailing!
x