Collar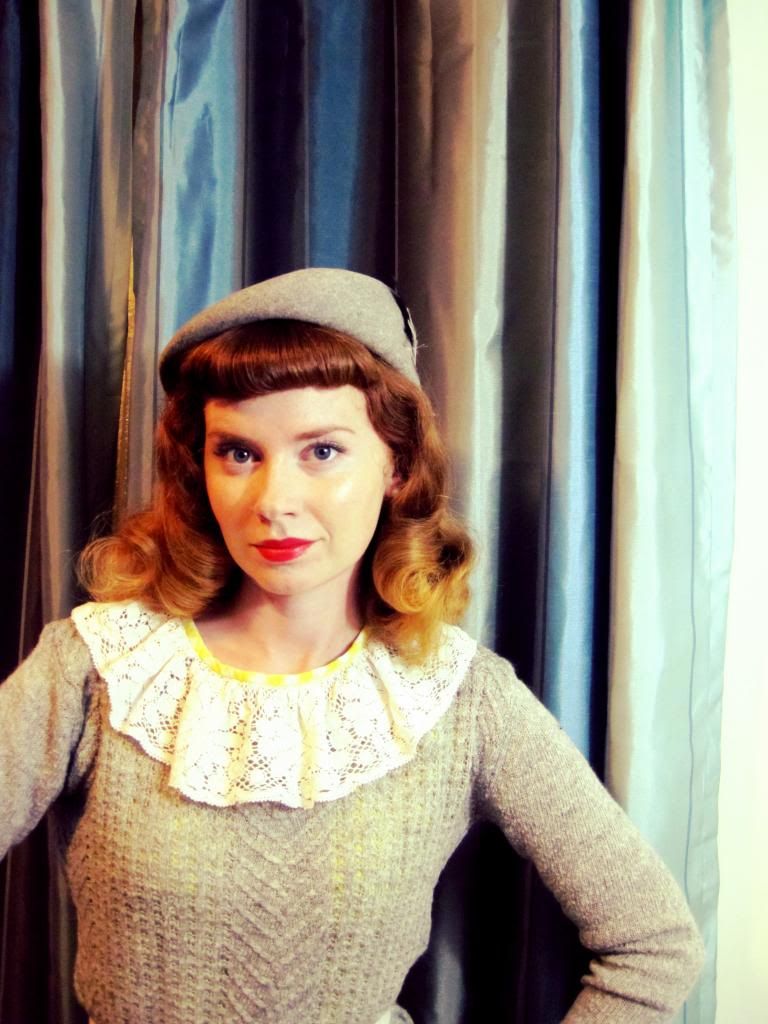 For the most part, my wardrobe is not seasonal. Those lovely sleeveless cotton dresses worn in summer time are not pushed to the back of the closet when the thermometer drops below sixty degrees; instead, these dresses are paired with some tights and a sweater, and worn into the winter.
The other evening it occurred to me to combine my yellow gingham dress, seen here, with my favorite grey sweater (seen here). What I concluded from this combination (other than the fact that it is still too warm to wear sweaters, even at night) is that I need to start buying lace collars.
Just thinking about a little lacy bit worn at the neck makes me giddy. Such an eas

y way to add a

feminine touch to any outfit

...
Or how about some beads?
Sigh. Lovely embellishments like these absolutely renew my love for fashions of the past.
Happy Sailing!
x