Simple Sunday
Sunday found me feeling poorly, and not up to sitting for hours on end at an auction house (our usual Sunday activity) so we made a quick run to the store to stock up on treats for our trick-or-treaters and spent the rest of the day relaxing and recuperating.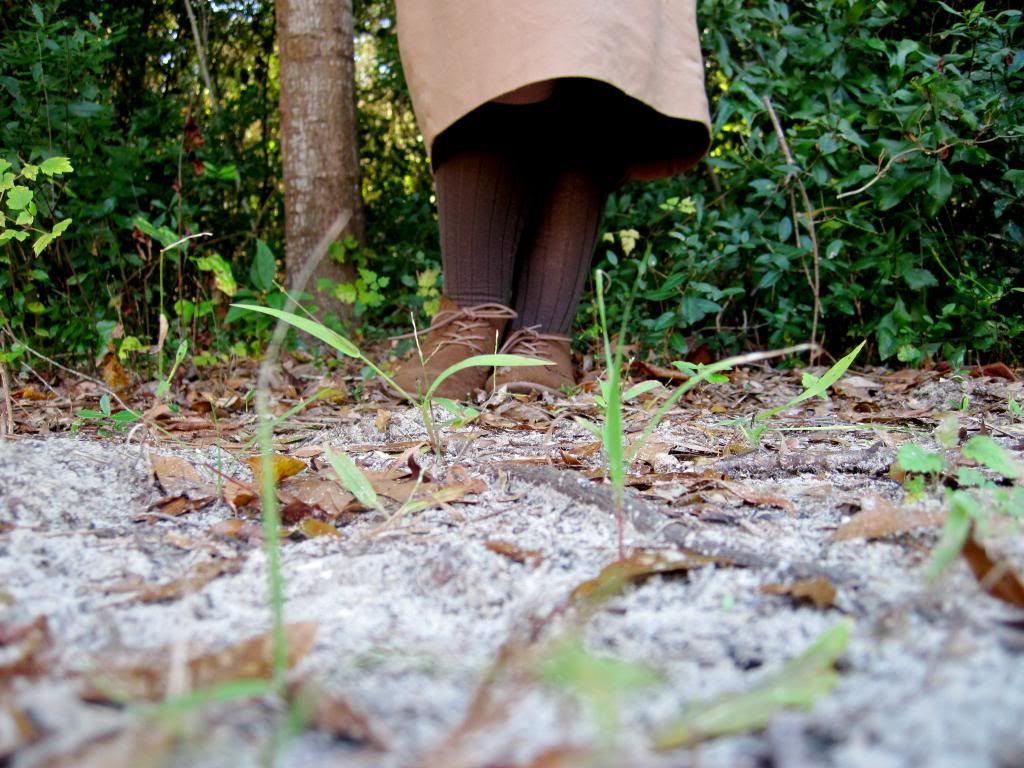 We've had a few days of delightfully chilly weather, perfect for sweaters, but today the sun was quite strong and I was, as usual, overdressed in my knit and wool.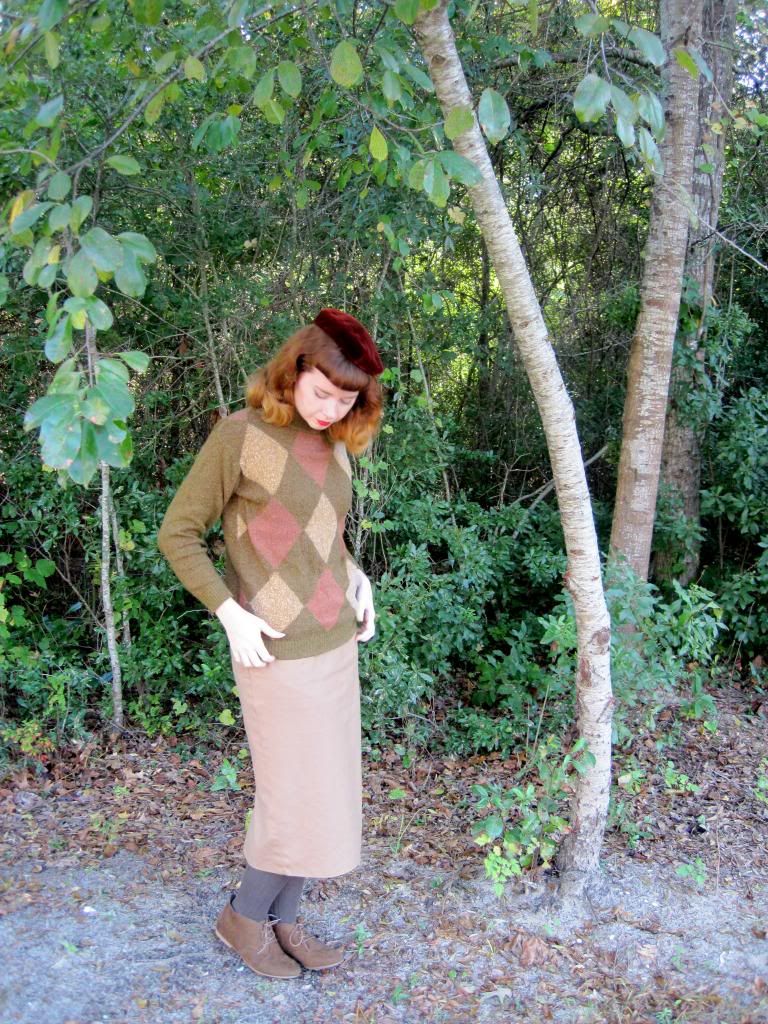 I've has this thrifted sweater for ages and it's definitely one of my Fall favorites; I'm a sucker for anything
argyle
.
Wool skirt: thrifted, Pendleton! (also
seen here
)
Note the deer track to the right of my toes!
These little suede booties are a recent modern acquisition from last weekend's shoe shopping trip with my beau; he was in need of running shoes and, being the patient and kind man that he is, he waited while I tried on nearly every shoe in the store until I found a pair (or two) that really struck my fancy. While I know this style of shoe makes my legs look stubby, but I couldn't resist the simple construction and supple suede of these booties- they just looked like fall!

For Sunday's ensemble, I dug through my sock drawer and found a pair of brownish trouser socks which I pulled up to my knees.

I've got some pretty cute ideas for these little boots and look forward to experimenting with a style of shoe I would normally avoid. Sometimes it's fun to jump a little outside of one's fashion comfort zone and try something new!
Happy Sailing!
x