Day and Night: Halloween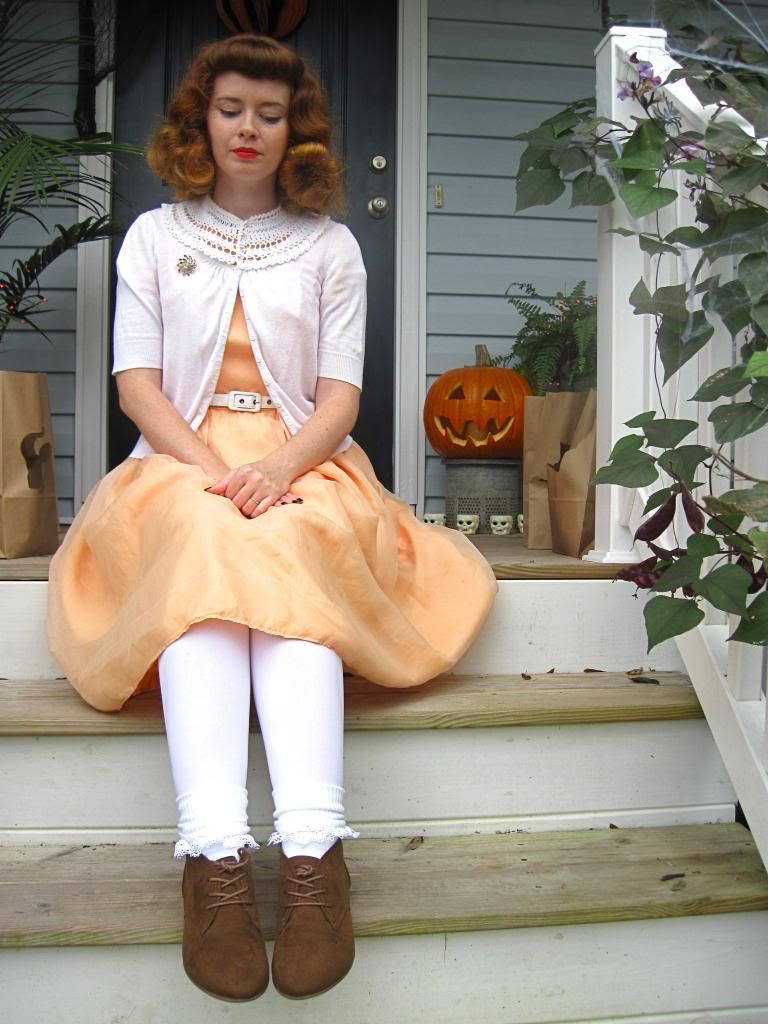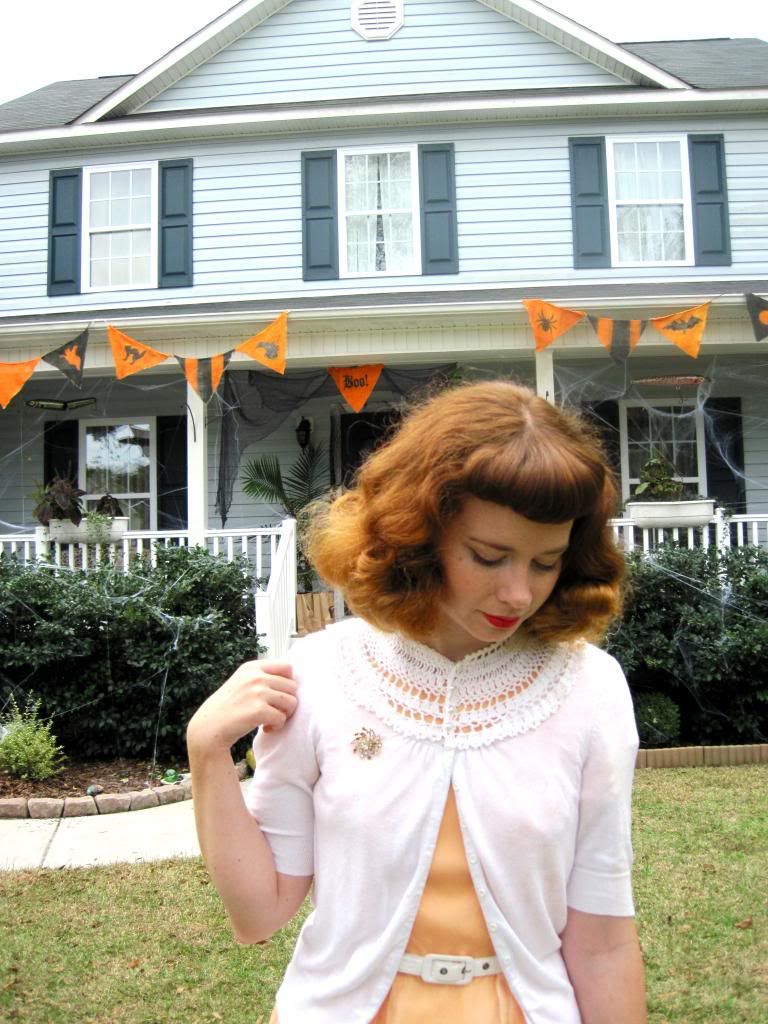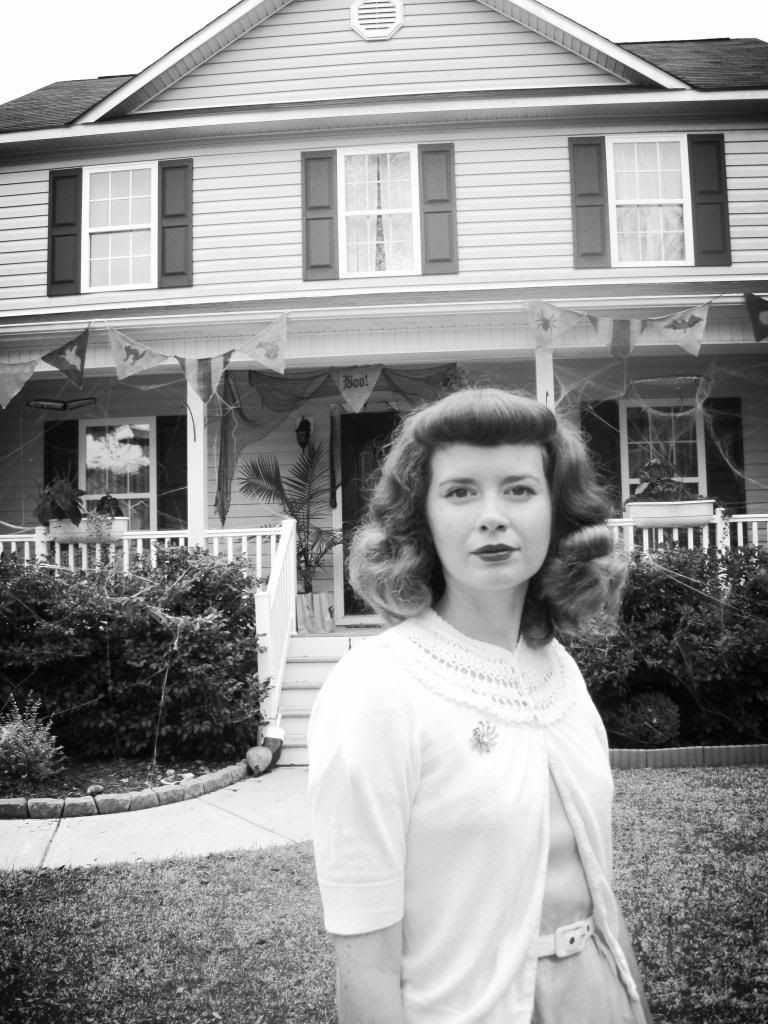 Day
Crochet collar: Ebay
White cotton lightweight sweater: thrifted?
Brooch: Coro, estate sale find (found attached to a dress!)
Dress: Hand-me-down, originally worn to a wedding in the 60s
Belt: Came with another dress
White ballet tights, socks and lace trim.
Booties by X-Appeal
Night
My usual Halloween witch hat, also seen
here
Rhinestone earrings- Ebay
Sweater- Victoria's Secret catalog
Dress- same dress as daytime look
Sequin belt- flea market find
Stockings- Relic from my creepy kid days, probably from
Foot Traffic
(also seen
here
)
Shoes- by Bongo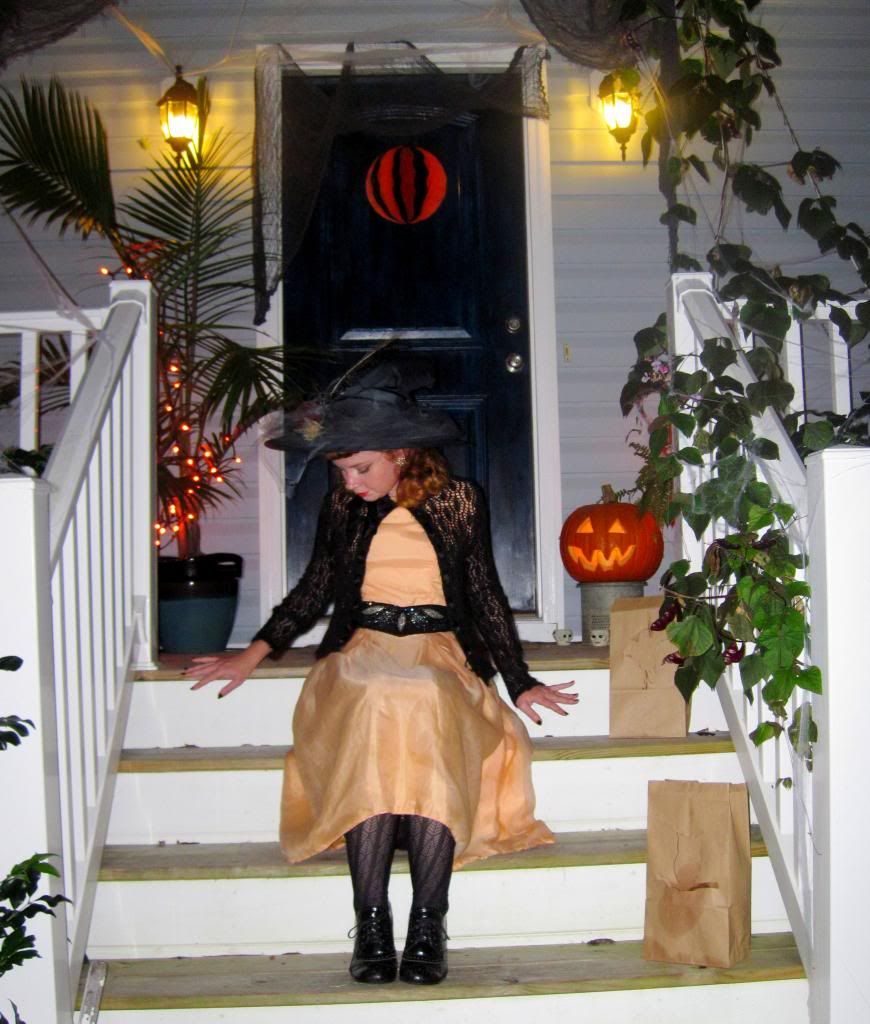 The orange/peach dress has been in my possession for a couple of years now, without being worn. While trying to plan my Halloween outfit, using no new articles of clothing, I realized that I had the perfect dress, but just couldn't decide whether to go with white or black accessories, so I wore both.
Early Halloween morning I officially became a Marine Corps wife getting my first dependent identification card. For this process, and through the rest day, I wore white and orange.
When getting my photograph taken for the ID card, the gentleman in charge of the process said "too bad it's not in color," but I quite like it in black and white.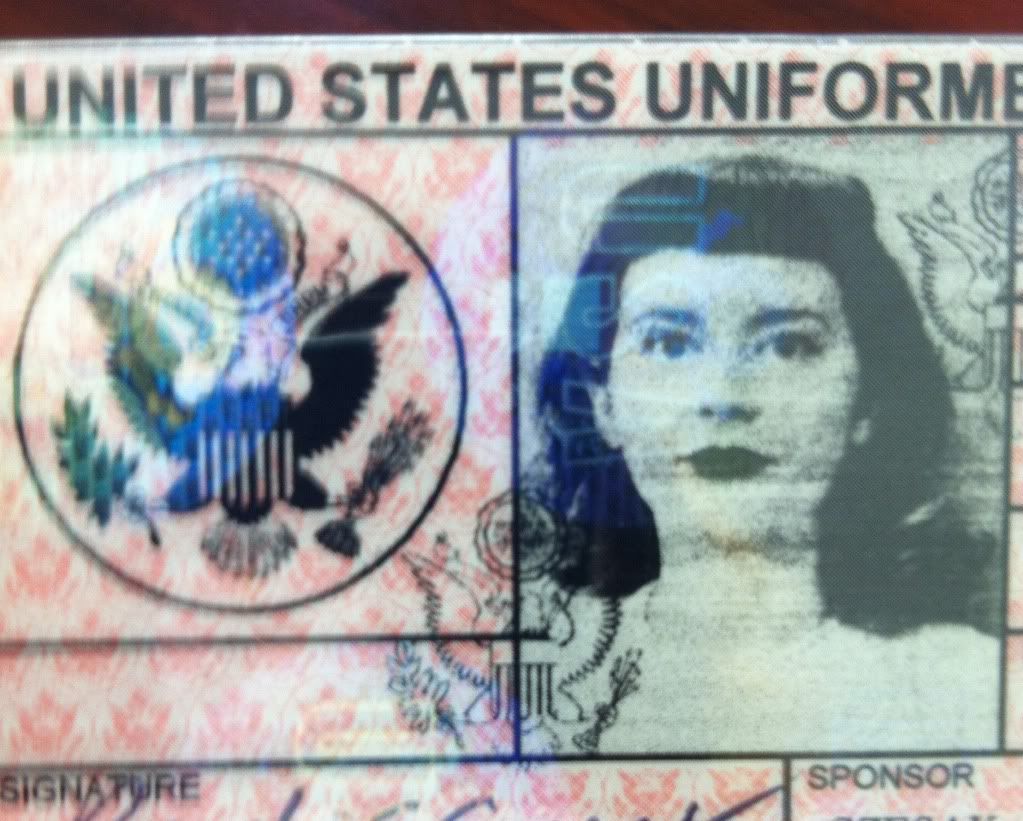 Nearing dark, I changed over to my black accessories; it's amazing what a difference changing tights and sweaters can do!

Our Halloween night was quite uneventful. We had less trick-or-treaters than last year and have been left with a mountain of candy, which would be wonderful if I hadn't already consumed a ridiculous amount of it in the days leading up to Halloween (I seriously need to stop). On a positive note, our house has gained the nice reputation of being very generous with candy and smelling absolutely fantastic since our luminaries were lit by scented jar candles.
I was hesitant to decorate for Halloween this year, but I'm glad I did. That said, November begins with the task of restoring the house to its non-spookified state and taking down decorations always makes me a little sad. Perhaps I'll keep things festive and
prolong the pumpkin
like I did last year.

Happy Sailing
x