Happy Birthday, USMC
Friday evening my beau and I donned our finest and headed out to celebrate the 238th birthday of the United States Marine Corps. The Corps officially turns 238 today, 10 November.
This was the second time this year, the first being our
wedding
, that the mister found himself in his dress uniform and I in a fancy dress.
This was our
third ball together
, and our first as a married couple.
Unlike our wedding, I gave myself ample time to primp and prep, but as always, I struggled to find anything to do with my hair except for the usual. Many ladies attending the ball had their hair professionally done for the occasion, which I often consider, but quickly decide against when I see the price tag attached to such services (what can I say? I guess my sense of thrift extends far beyond my clothing, plus, I'm not so sure I'd like what professional would do with my hair).
Speaking of thrift, I decided not to hunt for a new dress for the evening, but pulled one from storage in New York. The fur, in the first photograph, as well as the gloves, were also in storage and just happened to make a wonderful monochromatic and satiny ensemble.
My mother is such a good sport for shipping the entire outfit to me from NY; sometimes I think she'd send me the moon if I asked for it.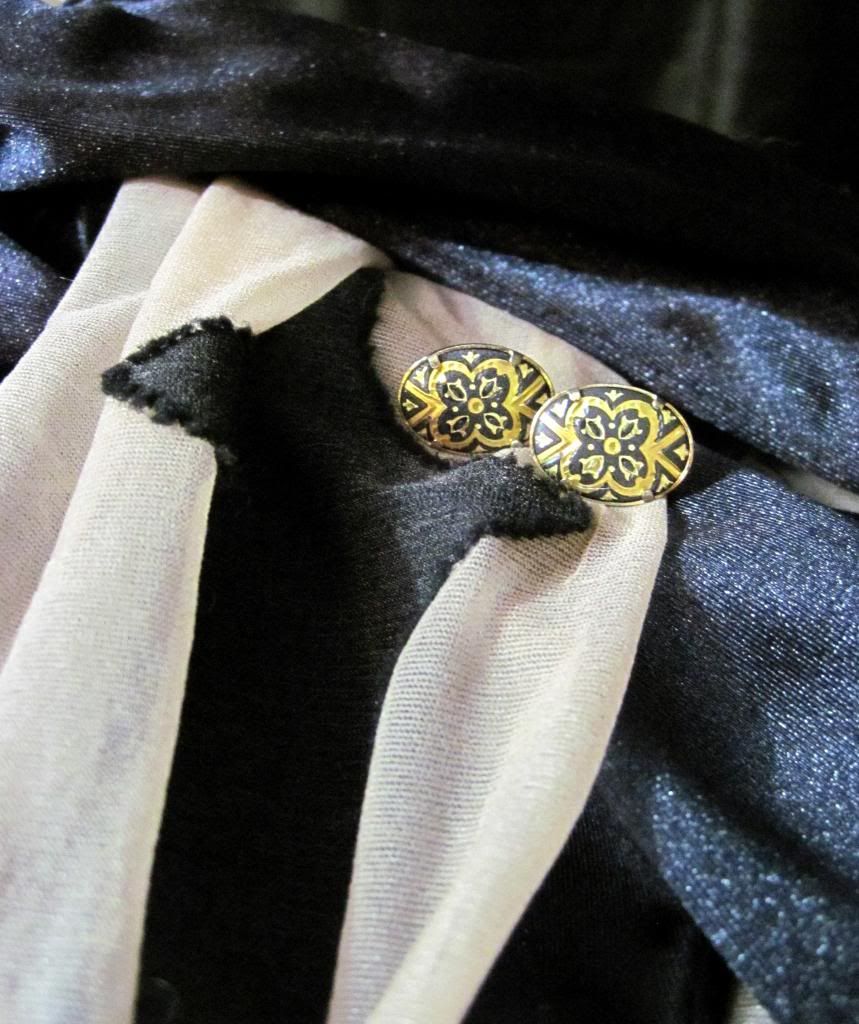 Damascene earrings:
Fair Sails'
back stock (soon to be listed)
Gloves: gift
Fur: gift
Dress: Queen of Heartz holiday dress, semi-successfully altered by me.
I ordered these because I was tired of ruining my real, vintage silk ones. A little long on me, but these are actually pretty nice stockings, especially for the price. No runs yet, and they don't dig into my enormous thighs!
Shoes: Payless
Unmentionables worth mentioning-
Malco Modes has some fantastic colorful, quality crinolines at good prices!
Cats Like Us
also carries MM crins (though only in knee length) at a very competitive price.
These photographs were taken after we returned from the ball, and they stand as a real testament to the staying power of my new modern favorites,
Lipchic
lipstick sealer and
Skindinavia
make up finish (a bit of a splurge for me).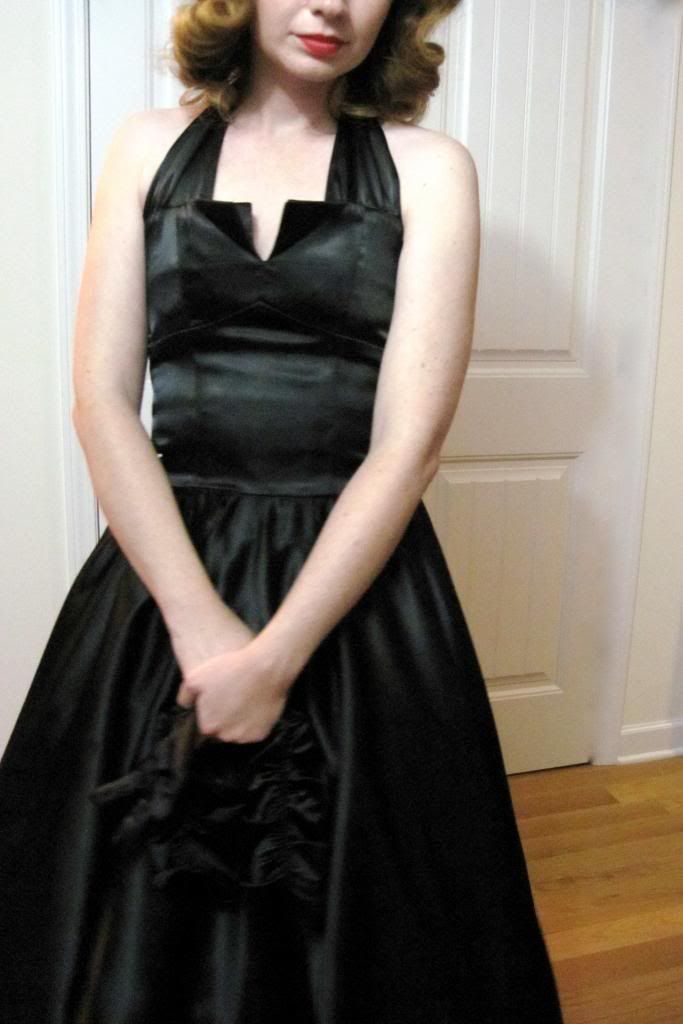 On the long drive through Camp Lejeune, on the way to the ball, I snapped my second ever Instagram photograph, showing the world my pale boney fingers and red, red claws. If you happen to be on Instagram, stop over and say hello! I'm still getting the hang of it, and I'd love to have more fine folks to follow.
As usual, we had a nice evening filled with drinks, dinner and birthday cake. And, as always, after the dishes were cleared away, Marines took the dance floor and really cut a rug; I've said it before, and I'll say it again- no one dances like the Marines.
Happy birthday, and thank you.




Happy Sailing!
x