2014: Just Jump Right In....
I woke up on the first day of this brand spanking new year with a new zest for life, with my mind set on doing more, being more adventurous and seizing the day in the coming year.
I'm not one for resolutions, but I've come to the realization that much of 2013, and perhaps a good deal of the last three years, has been spent twiddling my thumbs waiting for something to happen. I'm not talking about big things, because in the last few years I've managed to do a lot of big things (house, marriage, job...), but all those little things that make life full and fun. I guess I've had enough and I've finally decided my thumbs are tired! I'm ready to make things happen on my own!
So, my first act in the new year, besides making a pancake breakfast,
was to take a dip.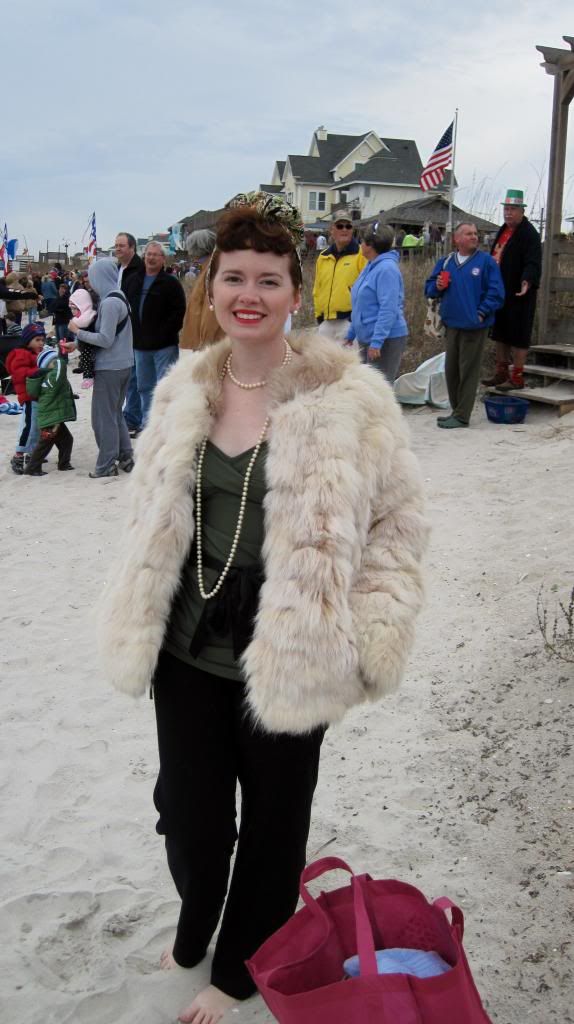 The coat and pants came off for the dip, but the pearls stayed on!
The Dolphin Dip is a new year tradition here, during which hundreds of slightly crazy individuals take a dip into the slightly chilled ocean. Since moving down to the North Carolina coast I've seen this event advertised each year and thought, "hey, that would be fun" but never thought to actually participate.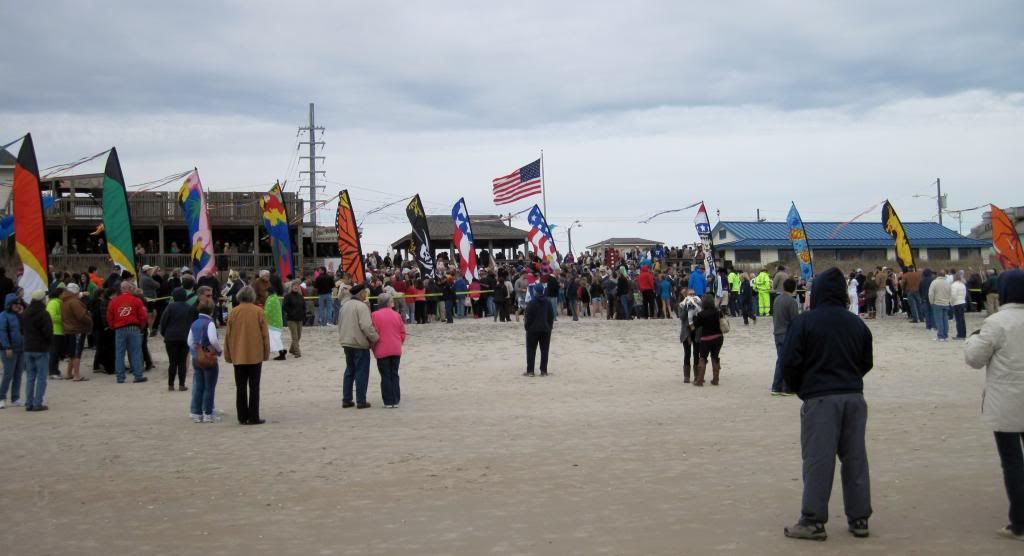 January 1, 2014 was a bit gloomy for a dip in the ocean, with air and water temperatures sitting at around 55 degrees and a bit of a breeze.
Despite the cloudy skies, many turned out, in bathing suits and all, to take a dip in the salty sea. And, at the stroke of noon, and the shot of a gun, we were all trotting down the beach towards the ocean.
Our dip lasted all of a few minutes, but the water was quite pleasant and I wish I would stayed in longer!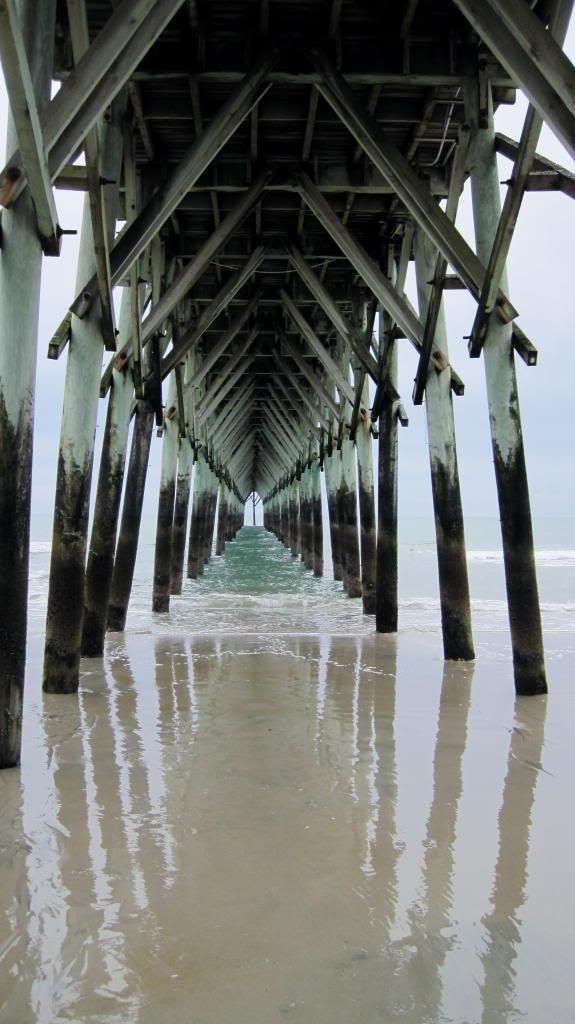 the cathedral (below the fishing pier), one of my favorite views
So here's to the new year! Hope your 2014 is off to a swimming start as well!
Happy Sailing!!
x