The Blues and The Greens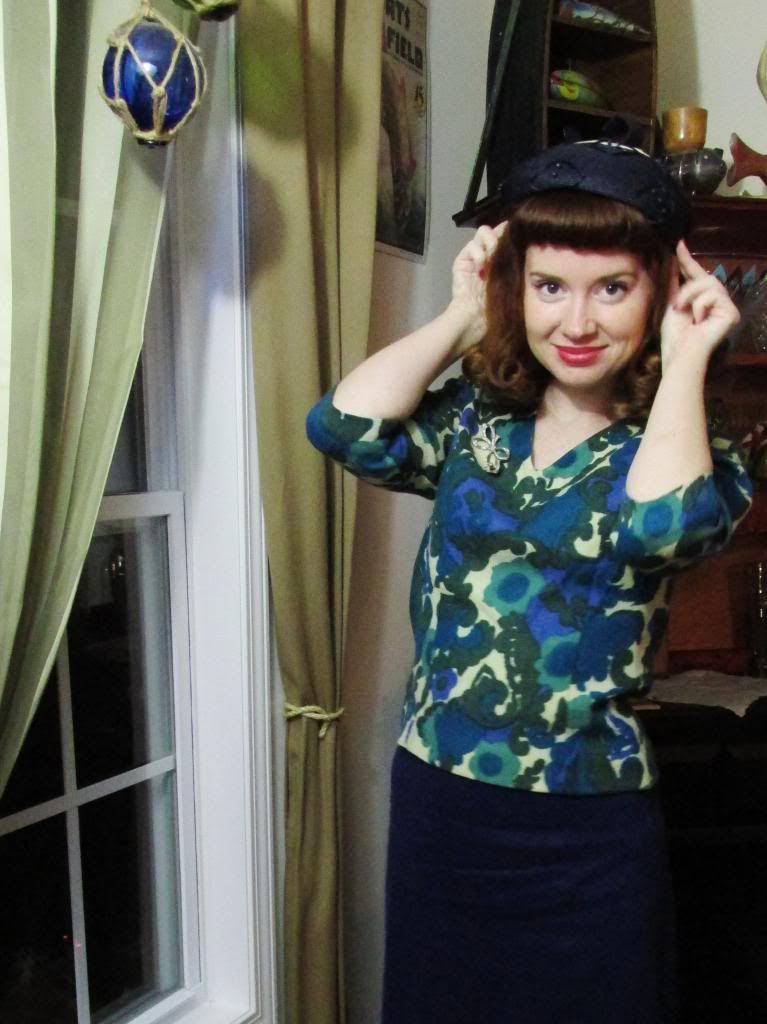 I have a confession to make, I'm a vintage wool hoarder.
If it's wool and remotely close to my size, it's mine. Yes, wool weather lasts all of five seconds here, but let me assure you, should the polar vortex return and plant itself over coastal Carolina for a month or so, I'd be smiling from ear to ear, toasty warm in my oodles of wooly goodness.
During the heat of early last summer, I picked up this wool top while thrift shopping with my darling sister-in-law (because who doesn't buy wool on a ninety degree day?!). During this shopping trip, I found the hat I'm wearing too (the thrifting odds were in my favor that day), which is also seen
here
.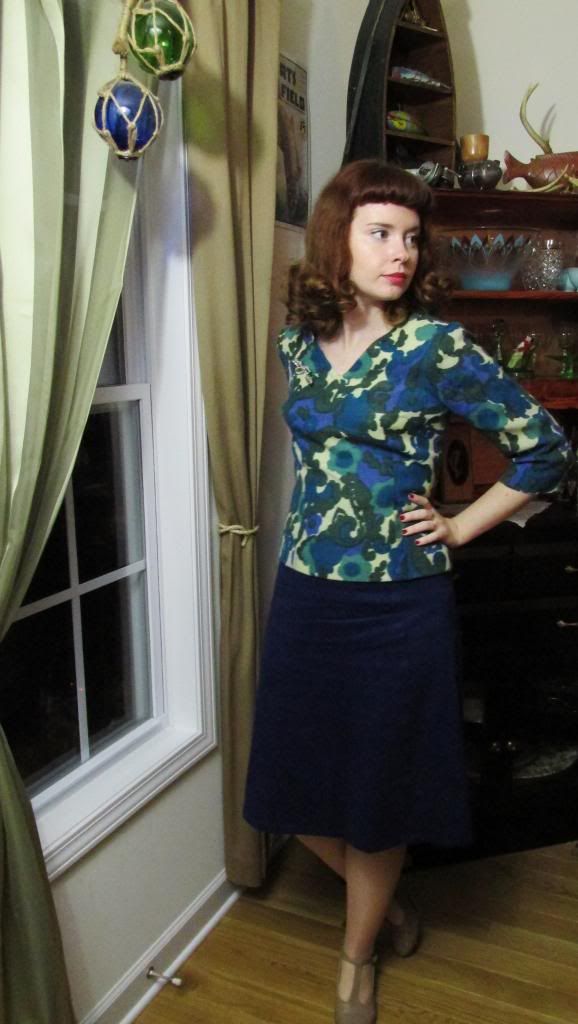 Picking up a wool top in June means that while I'm waiting for cold weather, it gets pushed farther and farther to the back of the closet (and my mind) until it's nearly forgotten about. It wasn't until I washed Mrs. Bolton's blue skirt that I remembered the top I had picked up last summer but had yet to wear. Thanks to Mrs. Bolton, not only did I remember the top, but I have a skirt that looks real swell with it and thus, a nice outfit to wear to a hibachi dinner with friends!
Outfit Details
Wool top: found at Goodwill, by L'Aiglon-
top dates from the 1950s, brand info
here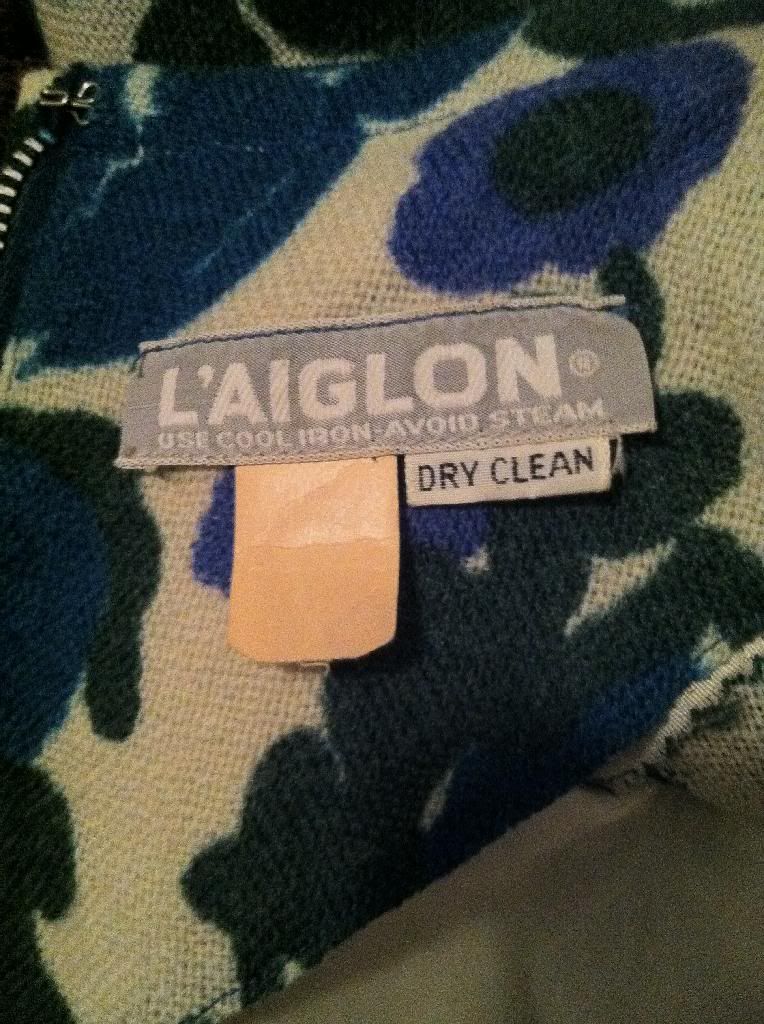 Brooch- rhinestone bow, thrifted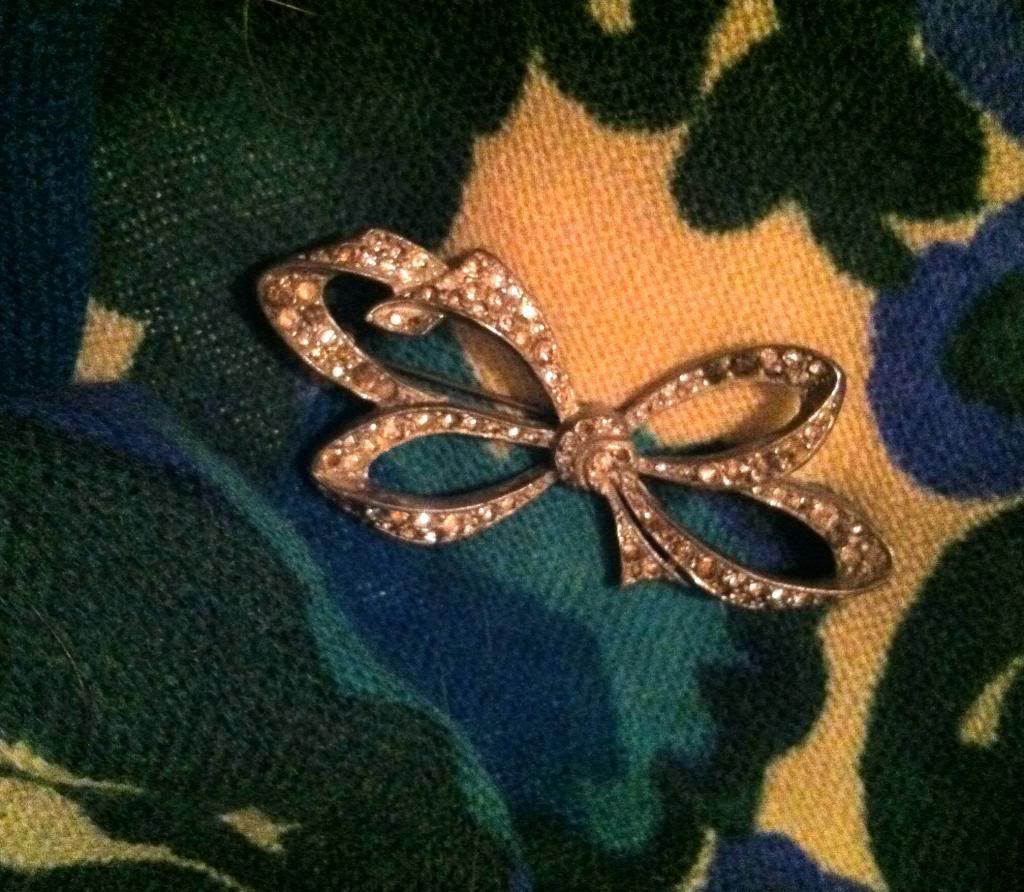 Seamed stockings: Leg Avenue
Shoes: Capezio character shoes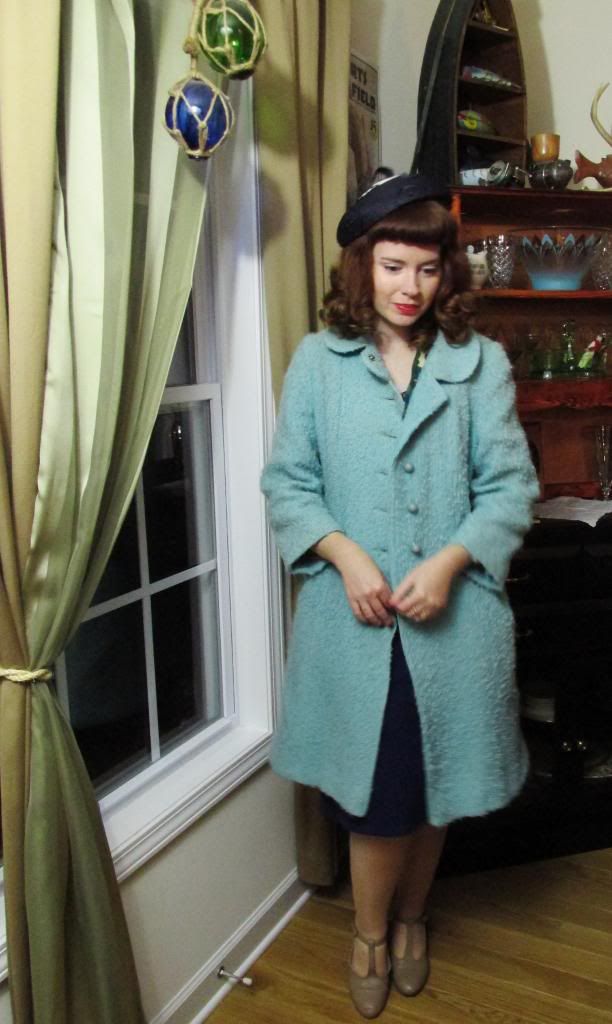 The chaos behind me in these photographs is the results of an ongoing refinishing project that has somehow made it's way to the back burner.
I spent a good portion during to cool days of last spring and fall sanding the top half of the cabinet down to bare wood, then staining it the rich red that it is in these photographs. The black bottom half of this cabinet is in for a similar treatment this year. It's a big undertaking and a big lesson in not painting wood, especially with cheap, sticky paint.
This year I made an unofficial resolution to finish what I start. I'm notorious for starting projects, finding they're less exciting (or more difficult) than I first thought and then leaving them half done or hardly started. Our garage is currently a graveyard of my unfinished work, and this year I aim to change that.
So, coffee table, door mat, cabinet, bird bath.... I'm coming for you!
That said, I'm off to be productive.
Happy Sailing!
x