Violet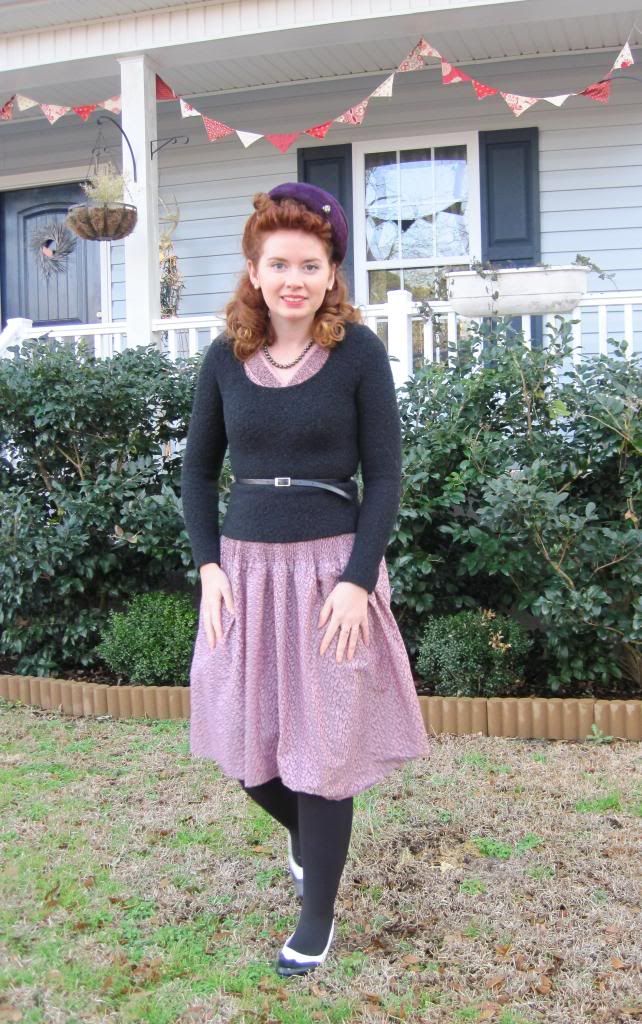 Looking at these photographs now, I have to say that this is definitely one of those outfits that could have benefited from a bullet bra or a different body altogether. My clingy sweater was determined to flatten my chest and make me look wider than usual with its expansive scoop neck and my modern "melon" bra worn underneath.
As it was worn, this sweater is none too flattering but it was warm, and that was just what I needed on cold drizzly Saturday. What I also needed was my black rain coat, but it was nowhere to be found (how does one lose a raincoat!?!) so I opted for Mrs. Bolton's wool jacket instead.
After hunting around a bit for my missing rain coat, and then my beau's checkbook (boy, aren't we a pair!) we set off on our usual Saturday errands and ended up eating lunch at an incredible restaurant by the name of
Indochine
.
If you're ever in the Wilmington, NC, area, this restaurant is a must. After driving past this place on numerous occasions, we finally stopped and I'm so very glad we did. While the food was definitely worth the twenty minute wait, I would have been glad just to have a beer and take in the incredible decor. Should I ever get over my embarrassment at photographing food and people-filled public places, this is on my short list of places to photograph- it's amazing!
By the time we headed for home, the rain had stopped and the cloudy sky had given way to some sun allowing me to hop outside for a couple quick photographs in our shabby front yard.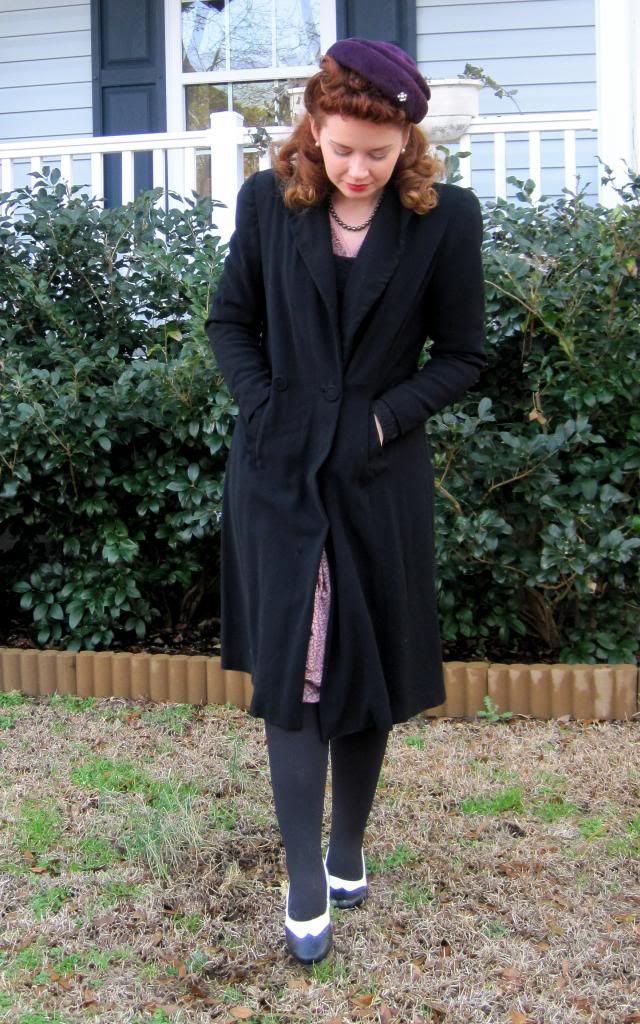 Outfit Details
-an ensemble of gifts-
Vintage hat- Gift
Shoes- Gift
Black Sweater- Victoria's Secret Catalog
Vintage dress- Gift
Tights- Hue
Pearl Necklace and Earrings- Gifts from my parents and my beau

It's impossible to feel bad in an outfit composed almost entirely from thoughtful pieces from family and friends.
Happy Sailing
x