Wearing Color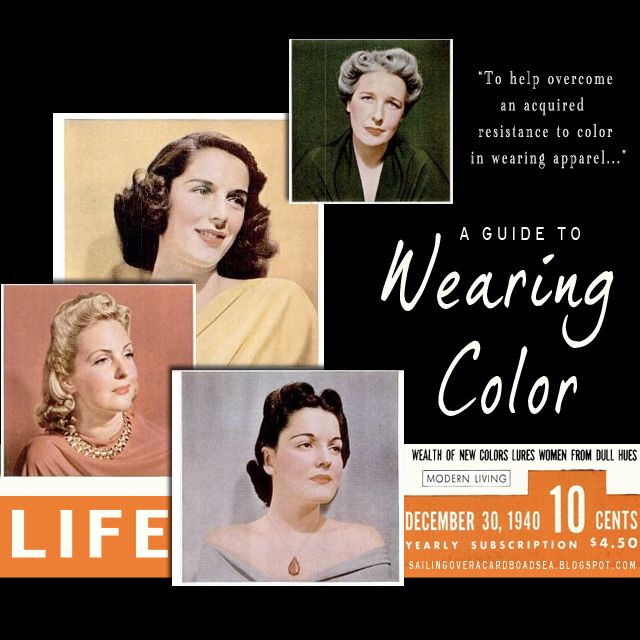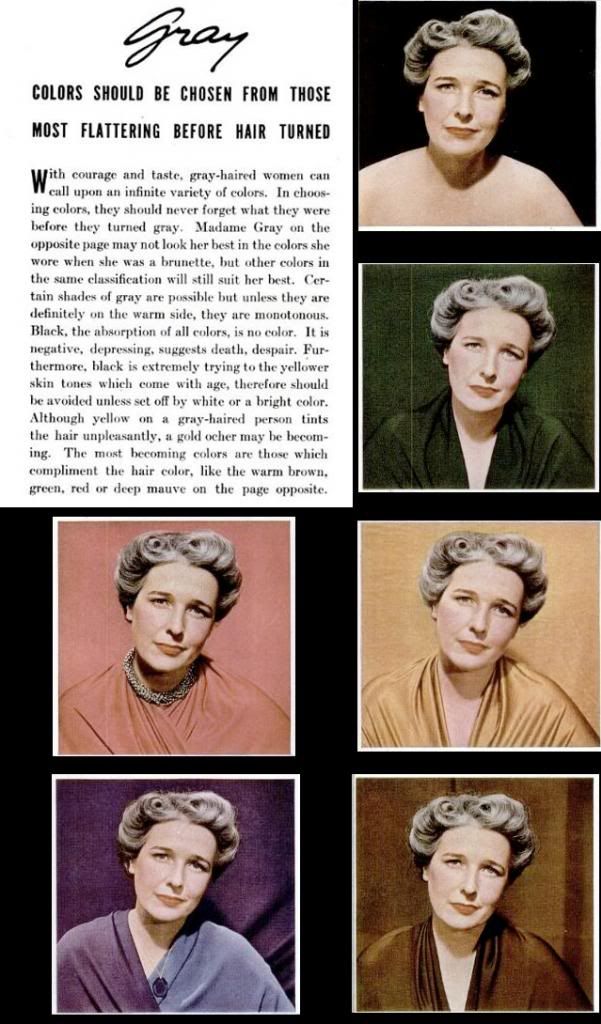 I just love how this article was done with so many images. It's amazing how different colors can change the look of a person entirely, playing on the warmth of the cheeks and lips or enhancing the tone of one's skin and eyes. My favorite look has to be the pale blue-gray the brunette is wearing, I find it incredibly becoming on her!
I also love that Life has included Madame Gray in this discussion, her hair is so lovely and she looks wonderful in warmer shades.
While my hair has a little more than a "glint" of red to it, it seems that the advice given to chestnut gals might be helpful, especially concerning the cool gray and sallow skin. When it comes to personal preference though, I'm more likely to choose from the color palette provided in the gray hair section than many of those in the chestnut!
So, what colors suit you?

Happy Sailing!
x