Back in Black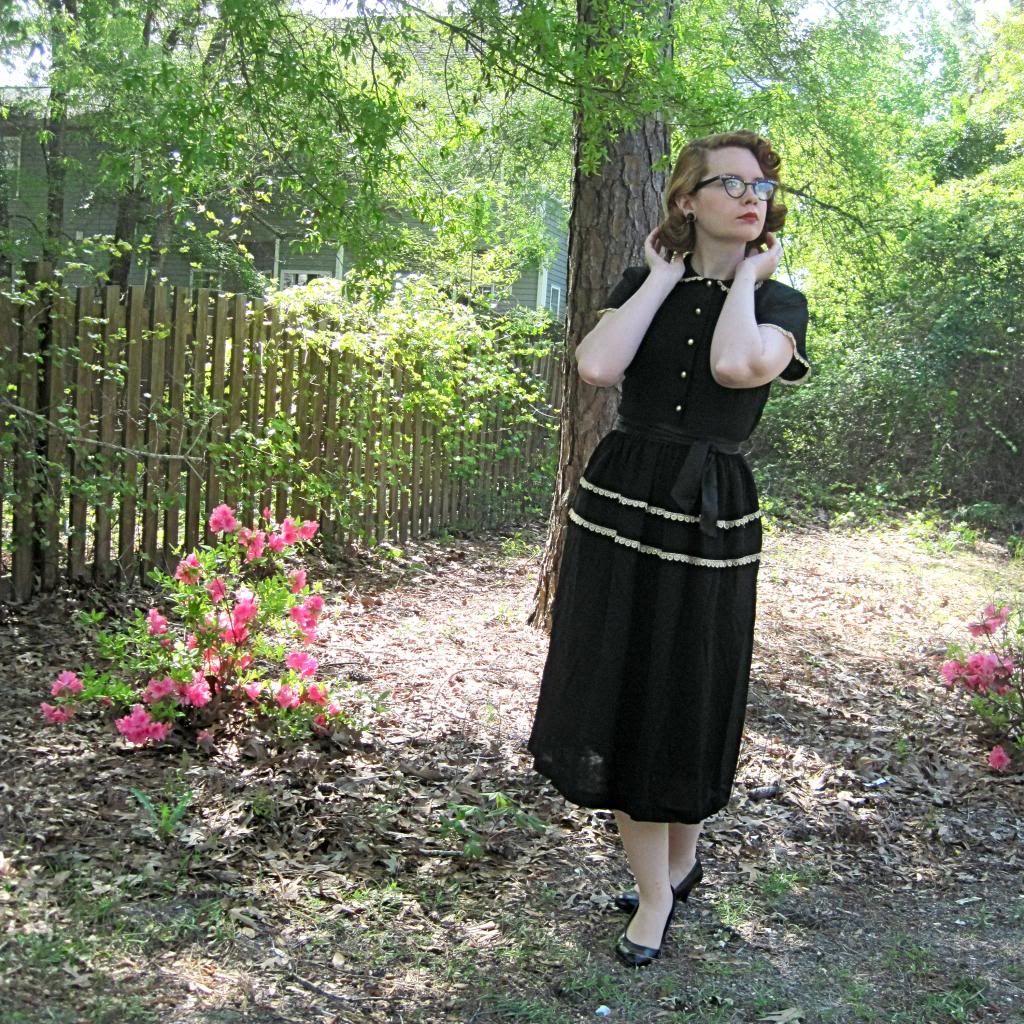 I am most comfortable in black, and though many a pretty vintage frock has inspired me to wear color, there's something about slipping into a black dress or skirt that feels like coming home.
A couple weeks ago, I stumbled upon this dress when picking inventory for the shop and, technically, this too was supposed to end up at
Fair Sails
, but the dreary day that was Easter Sunday (these photos were taken later) was begging for an outfit equally dreary and I just couldn't resist. Seeing how well it fits, it's unlikely this dress will end up in the shop anytime soon. While I love what I do, sometimes selling vintage requires self control that I just don't have!
As with most of our holidays here on the coast, Easter was a pretty simple day without the family and fuss that holidays used to have back in New York. At first it was hard to deal with this absence of holiday fanfare but, in the nearly four years (can't believe it has been that long!) that I've lived here, I've become accustomed to enjoying quiet holidays spent with my beau.
Sunday started with a big bacon (our Easter ham) and pancake breakfast which was followed by a trip to beer church (the only kind of church we attend) and a sushi dinner. It was a nice, albeit rainy, day.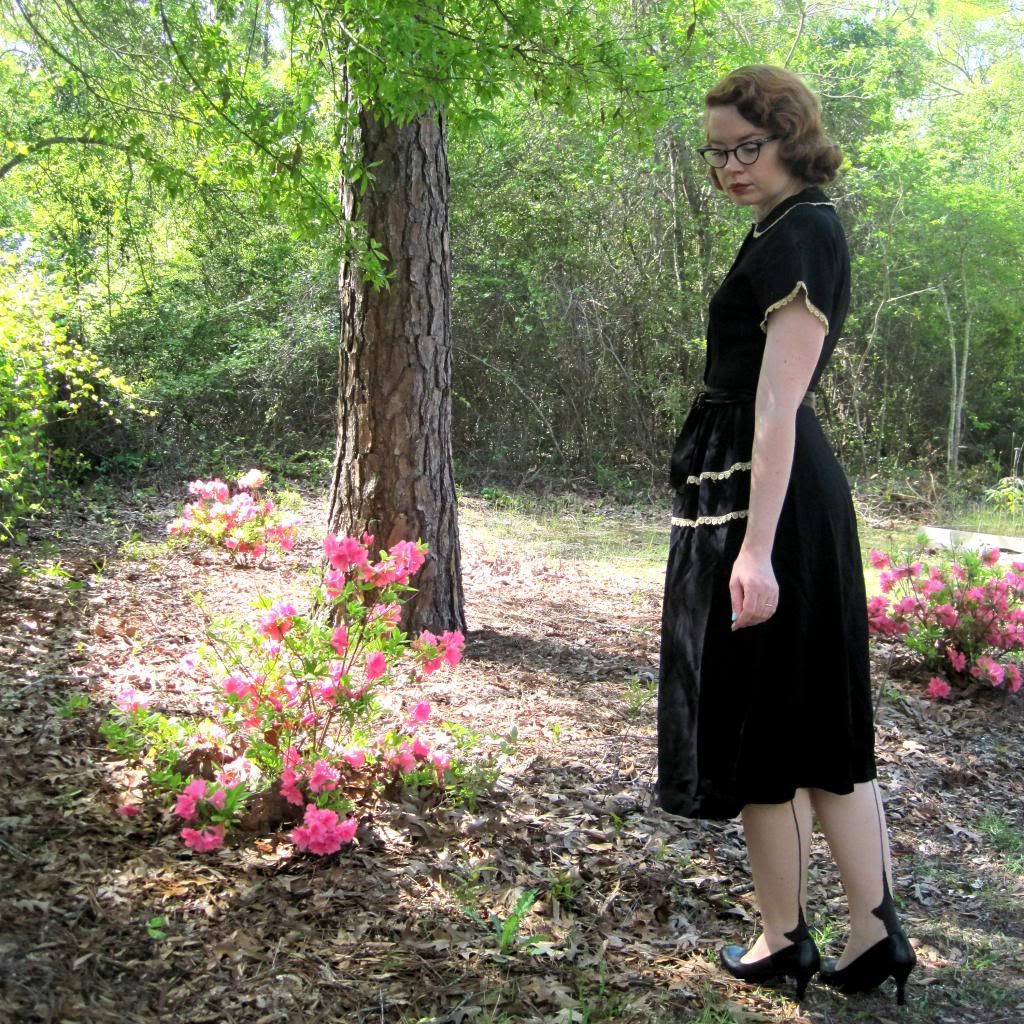 All this rain we've had recently has encouraged the Azaleas to finally bloom here at home, while last weekend they were already blooming (and absolutely radiant) in Wilmington. Each spring, I am amazed how much a forty-minute drive changes the local flora and this spring is no different. Each spring, I am also reminded to plant more azaleas and this year I actually might! (I "borrowed" the azaleas in my neighbor's yard for these photographs).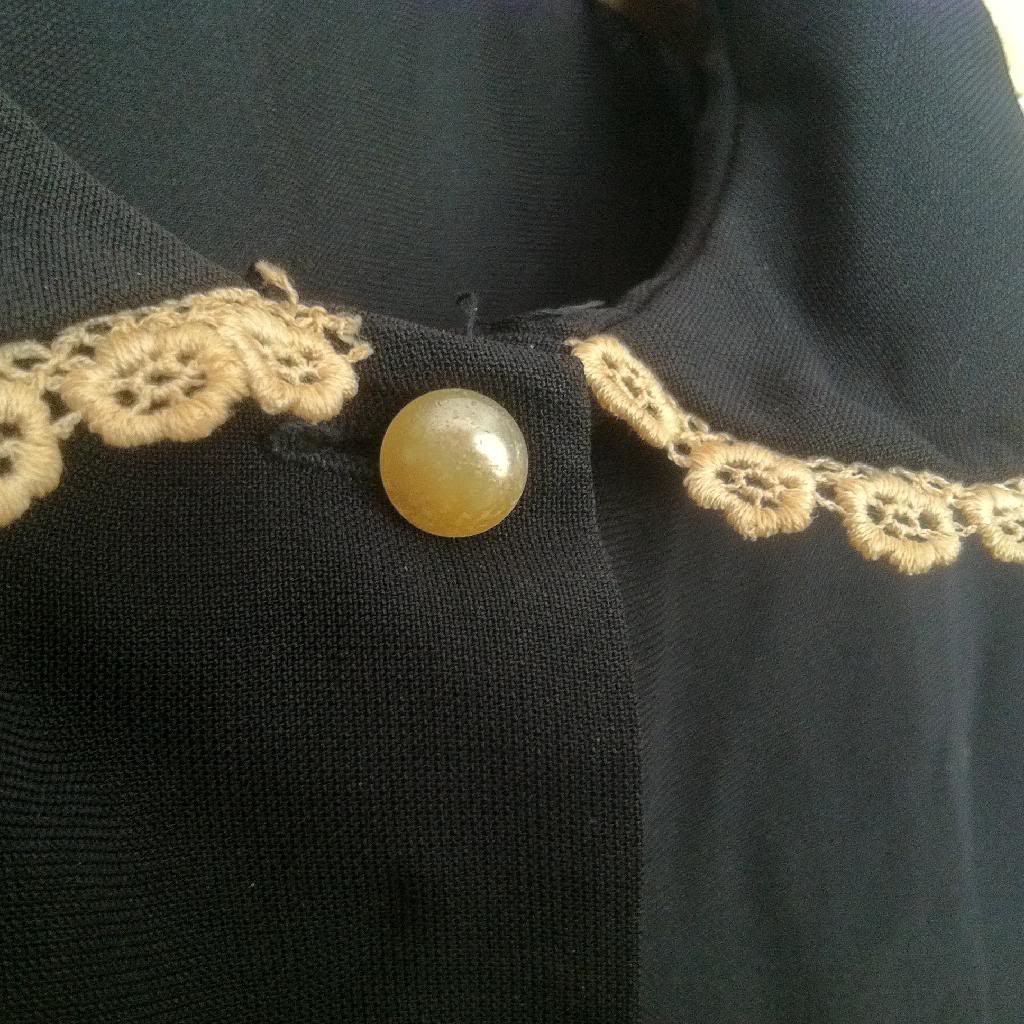 Outfit Details
Glasses-- antique shop, years ago (with my prescription lenses, I need them to see!)
Dress-- picking find
Belt-- repurposed black satin headband
Stockings-- Leg Avenue (much more durable than my vintage silkies)
Black shoes-- Payless (they are super comfy!)
I want to sincerely thank everyone that took the time to comment on my last post, you all made me feel so much better and helped me to realize a few things about myself and about other people.
I'm happy to report that I successfully wore this outfit without incident or frequent questioning!
Happy Sailing!
x