Existential Crisis in Pink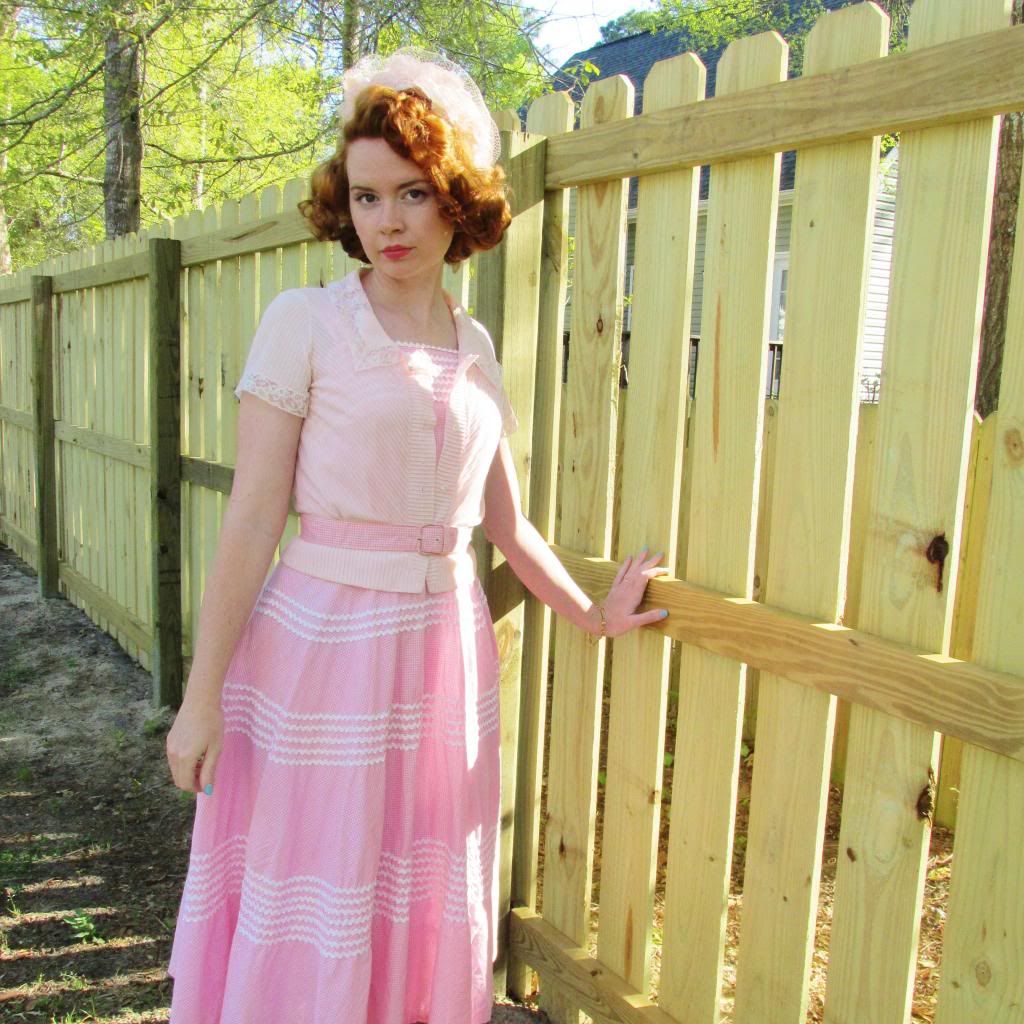 Last Saturday my beau and I woke early and headed out on a carefully planned yard sale expedition. Not normally early risers, we were excited to get an early start and explore the yard sale territory that lies beyond the land of baby toys and Marine Corps paraphernalia that immediately surrounds our house. By ten o'clock we had hit nearly ten sales and had a small collection of goodies to show for our efforts; we had also managed to peep into life in several distinct historic neighborhoods in Wilmington, which is always a satisfying part of yard sale-ing.
Yard sale finds: Some for the shop, some for me.
My outfit for this beautiful Saturday morning was almost as carefully planned as our yard sale route. It was azalea weekend in Wilmington and, inspired by the season and bursting blooms, I wanted something festive, fun, and topped off with a hat. My collection of spring and summer hats is quite lacking, so much so that I was tempted to break into
Fair Sails
inventory, when I remembered this pink veiled hat in the striped hat box at the top of my closet; from there, the outfit fell together.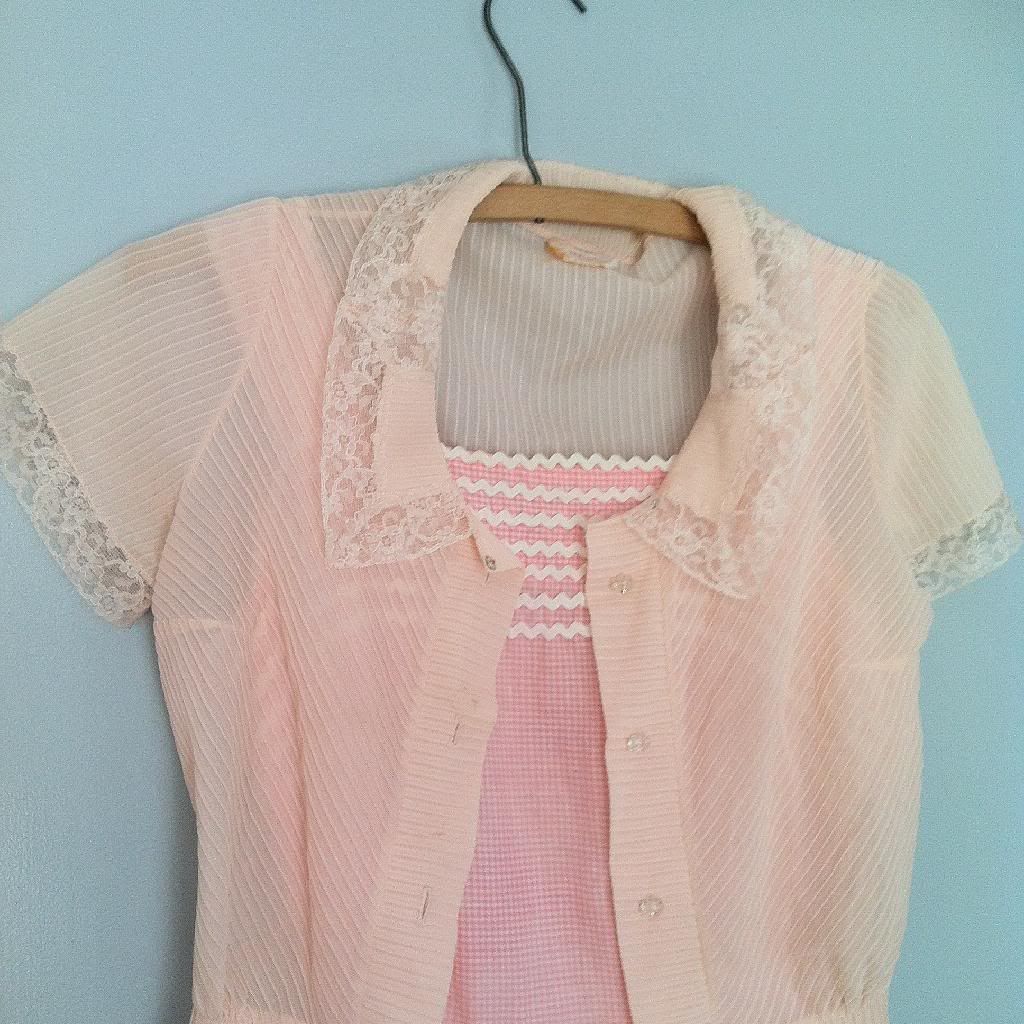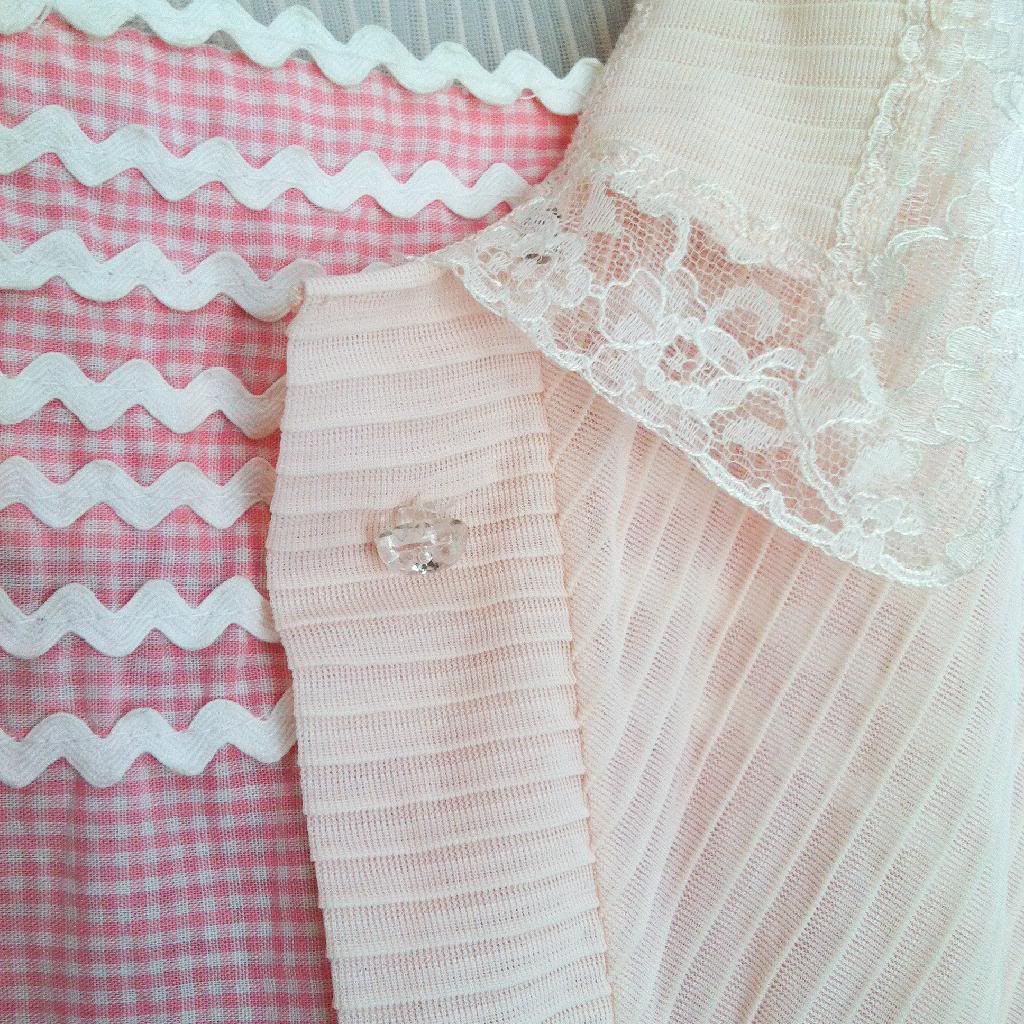 Outfit Details
Hat-- Yard sale find from my aunt Lisa
Shoes- Miz Mooz
Pearl earrings-- gift from my beau, Bracelet--
Fair Sails
reject
(I was tempted to wear a pair of white gloves and a crinoline too, but I felt that was a bit too over-the-top)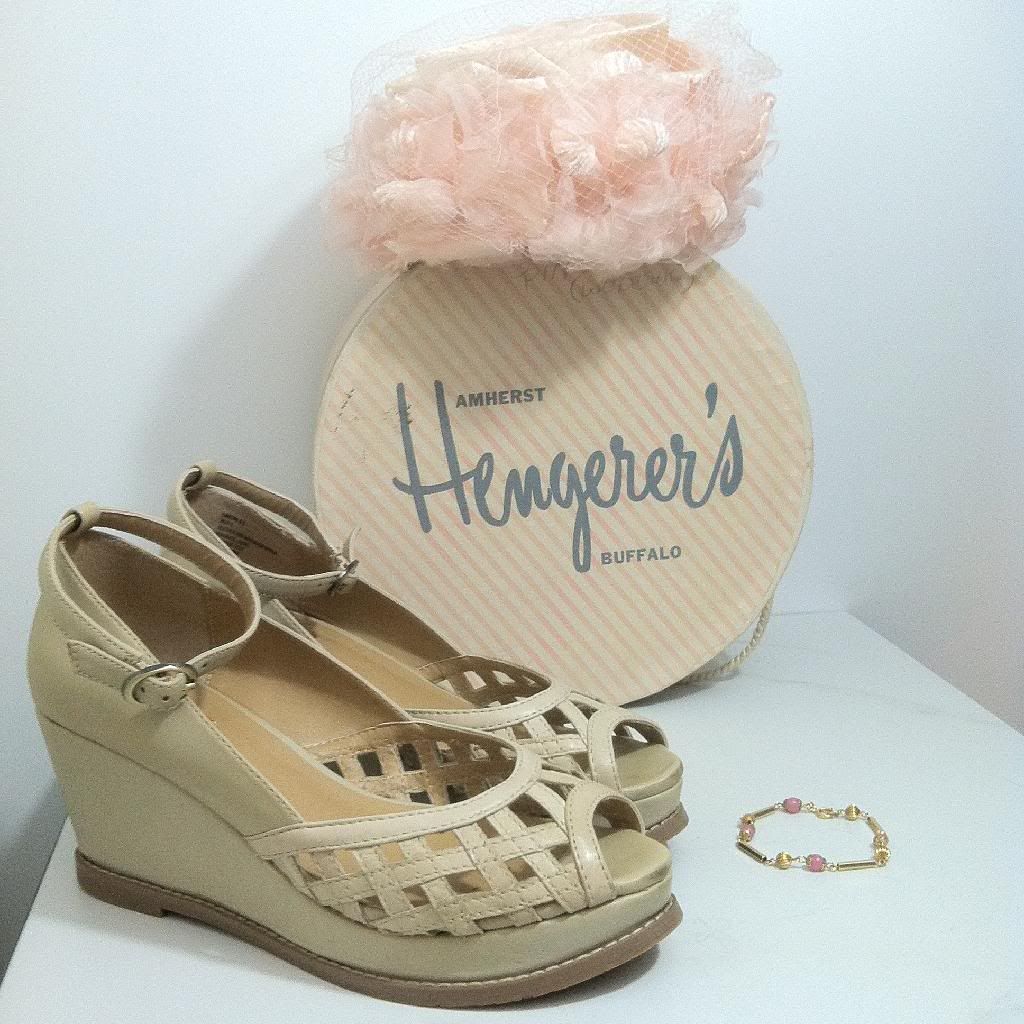 I love this hat box, a nod to my home in WNY.
By the time we sat down for an early lunch, I had discussed my impossibly pink ensemble with nearly everyone I had come in contact with. Sure, anyone who embraces creative dressing gets the usual questions from time to time, but this was truly a singular experience, so much so that by the time my derrière found its way onto the usual stool at our favorite watering hole downtown, I was pretty much talked out.
At first the dark and cool bar seemed liked the perfect refuge from the throngs of azalea revelers flooding the streets, but after awhile the rowdy crowd seeped into the bar seeking refreshment and the questions started anew; a girl even asked me to take a picture with her father saying that he "just loves Jackie O!"--- ugh.
When I first started wearing vintage clothing, I had a hard time walking that fine line between costume and outfit. I struggled with feeling like a caricature and feeling genuine in my dressing. It's been a long time since I felt uncertain and inauthentic, and while Saturday's outfit felt genuine to me at first, talking about it over and over, made it feel like a costume.
When asking their questions, people were expecting an answer that would make me more than just a girl in a dress, they were looking for me to be a part of something bigger (a play, a movie, the azalea festival... another country), and to have an excuse for my outrageous ensemble. Often, when I explained that this was how I dress regularly, and answered that natural next question of "why?" I felt like my answer had been worn thin; "Because I love it" sounded insufficient.
For such a delightful day, Saturday was trying and it was exhausting (an introvert can only take so much social interaction). After the bar, we wandered the crowded streets and I contemplated my motivations for showing up in public dressed like a pink confection. My head still a bit fuzzy from my [delicious] pint of Holy Brother stout, I began to think about giving it all up, imagining my life without vintage clothing.... what would I wear?
. . . .
So, what keeps you going? What keeps you dressing creatively and steers you from the existential downward spiral? What weird things have strangers asked you, and how do you deal with the persistent questions?
Happy Sailing
x