Yellow and Blue, Times Two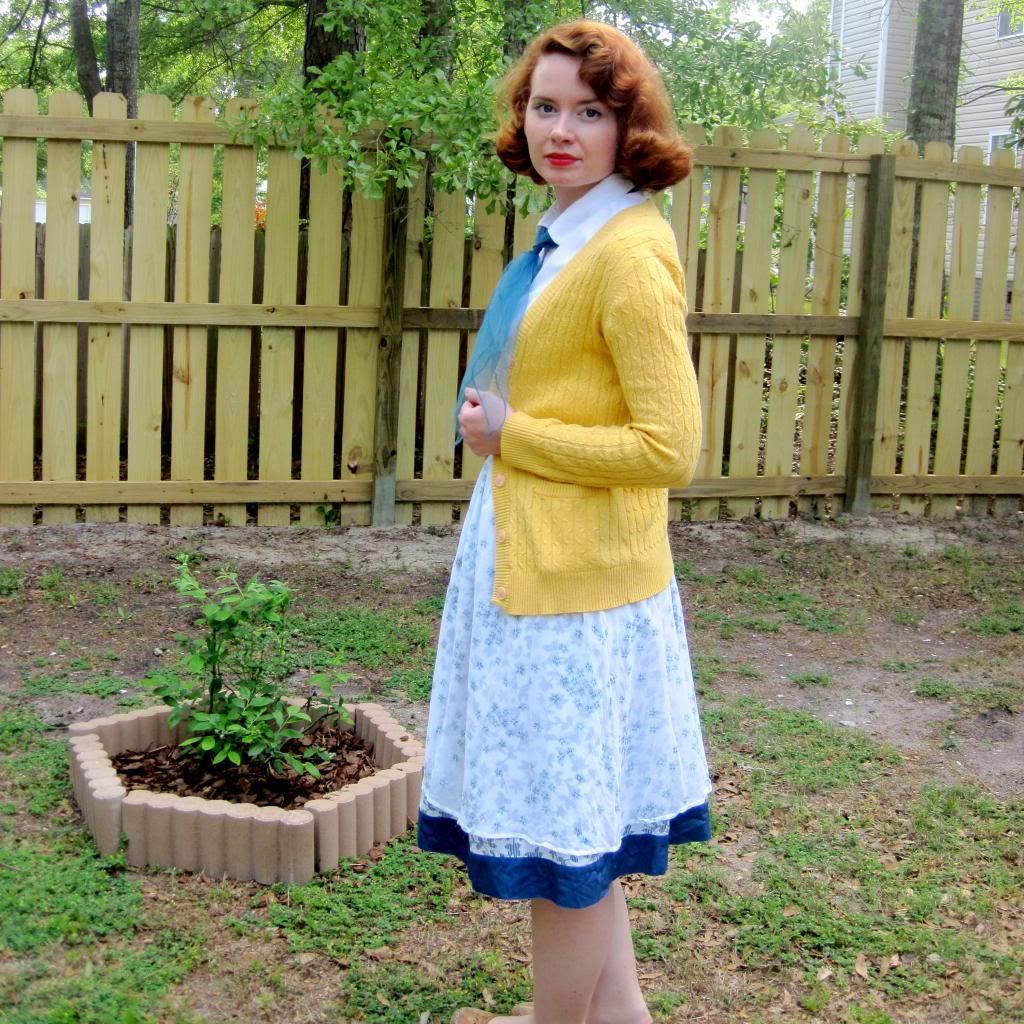 Sometimes, without planning it, my daily outfits develop a theme.
Sunday I had intended to throw on one of my favorite
blue cotton dresses
and this blue and white sweater, and go bare legged into the world for the first time in months, but the zipper on my blue dress gave up the ghost so I opted for this yellow dress instead. Still set on wearing my blue and white sweater, blue and yellow outfit number one was born.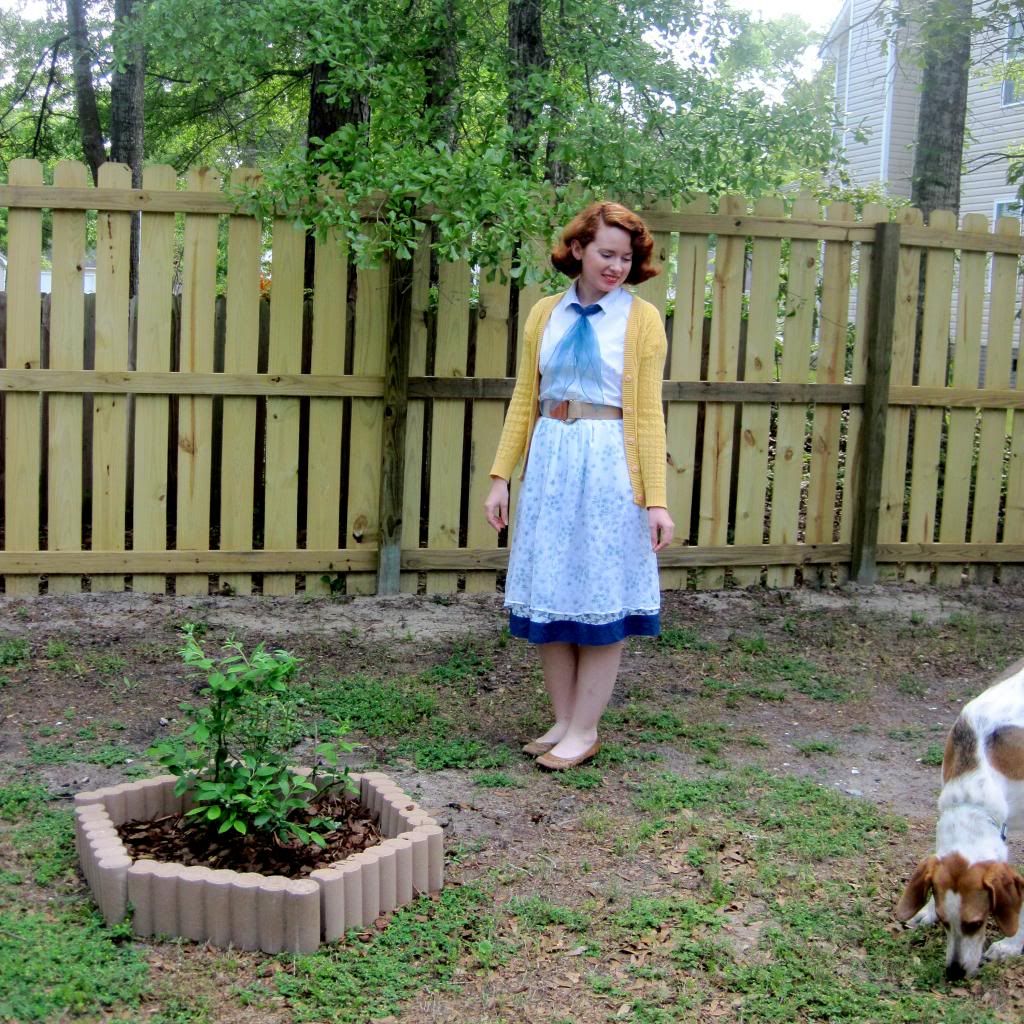 To my right, my new blueberry bush! And to my left, my puppy dog, Sam Fisher, enjoying his new fenced in backyard.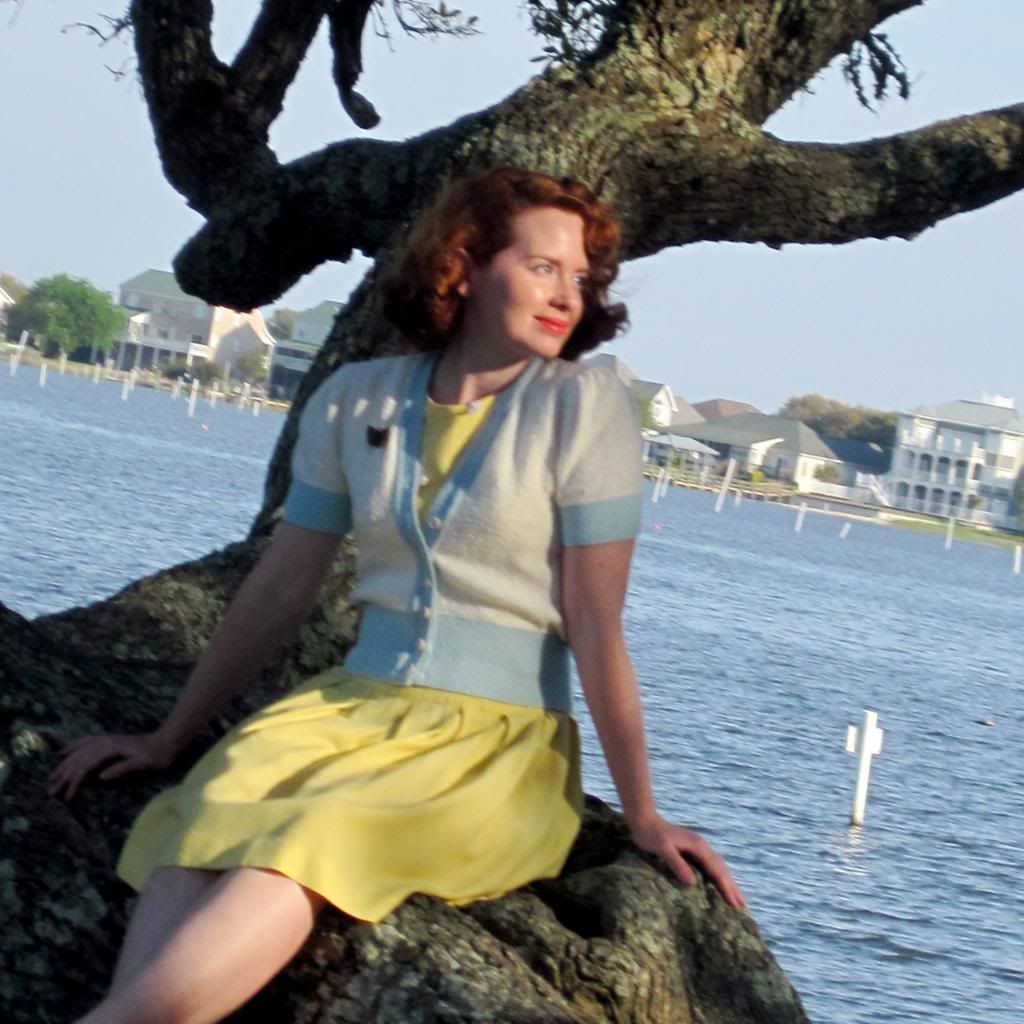 Outfit No. 1 Details
Sweater-- thrift store find
Dress-- Kensington Market, Toronto, Canada (see
more here
)
Wooden butterfly brooch-- flea marked (keep scrolling for a close up)
My favorite cheap flats-- (Payless?) Seven years and still going strong!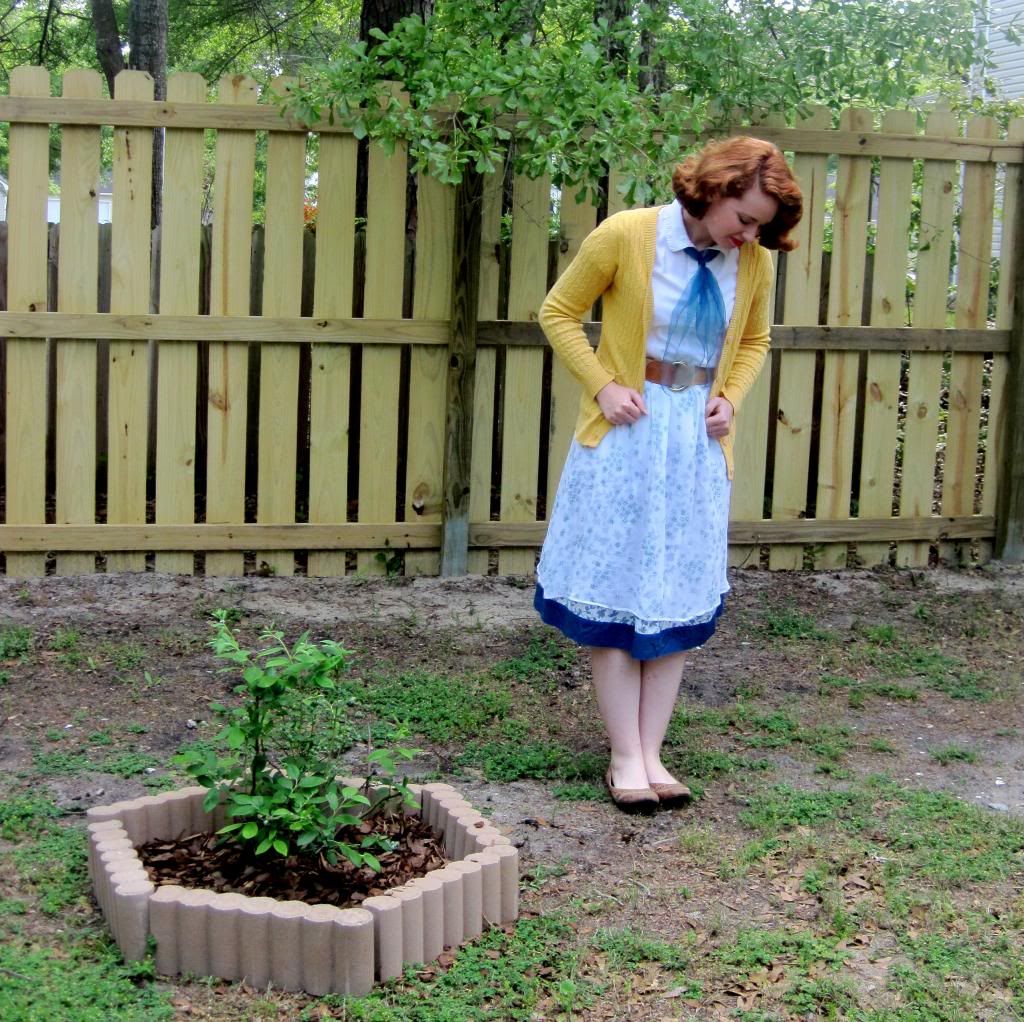 Outfit No. 2 Details
Cardigan-- Forever21 (I wear this so much!)
White blouse-- TJ Maxx
Blue scarf-- flea market
Belt-- thrifted
Shoes-- same as outfit no. 1
My second blue and yellow ensemble cropped up the very next day and came together due to my determination to wear a blue scarf and the last minute realization that the season of frigid air conditioning has at last arrived and that a sweater was necessary for comfort. So out of want and necessity, blue and yellow outfit number two came into being.
It was only after most of the day had passed that I realized I had chosen an outfit with a similar color palette as the day before.
One of my favorite spots: this incredible old live oak curves over the briny water of our bay.
A special thanks to my beau for taking these photographs!
This past weekend we had our first taste of summer and a reminder of the oppressive humidity that lies ahead.
The weekend was spent with hands in the dirt and shoulder to the wheel in an effort to improve our outdoor space. I've been busy laying the foundation for the perfect photo spot in our newly fenced-in backyard and can't wait to put the finishing touches on it in June.
We also took a bit of time on Saturday morning to do a little flea market shopping and found this little wooden butterfly brooch. Now, I love butterflies as much as the next gal, but thanks to my beau I've started a pretty solid collection of the winged insects (in brooch form, of course) and have thus earned the title of butterfly lover. I'm also hoping to earn the title of wood brooch lover, 'cause I think they're pretty darn fabulous!
Happy Sailing!
x