Linen and Lace
It's that time of year again, the bees are toiling in the privet hedge, combing each lacy blossom for pollen, and the air, perfumed with the second bloom of the season, is punctuated by the sharp scent of smoke from distant burning forests.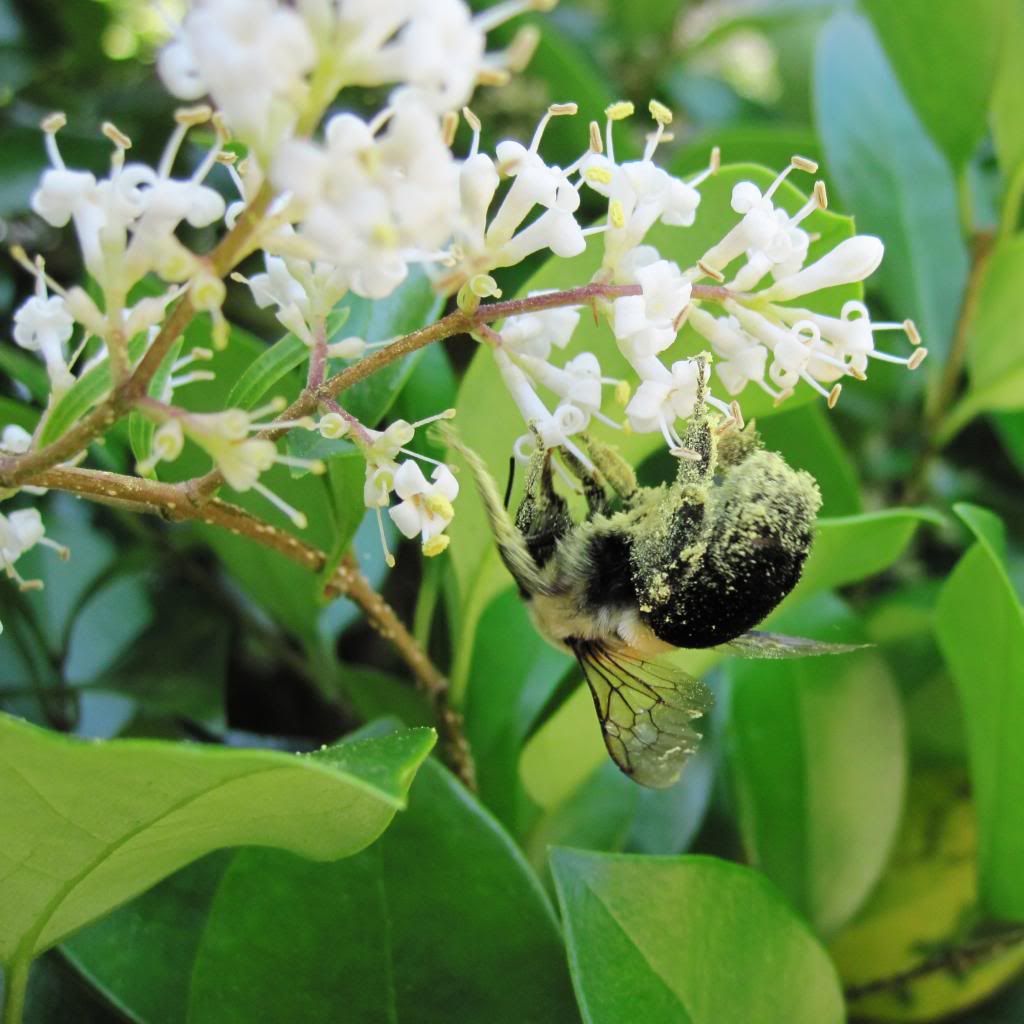 This past weekend we paused to remember those that gave it all so that we may freely delight in this season, and all others, and my beau took a moment or two to think on those he served beside
that did not make it home
.
Odd that we choose such a somber occasion to mark the unofficial start to a lively season such as summer, though perhaps, this year, it is the weather, and not the long weekend, that finds folks rushing to the coast.
While spring struggled to take hold, summer has a firm grip on the great outdoors and has once again resurrected my greatest adversary, humidity.
Like my privet hedge with bees, the beaches are once again teeming with activity, and this little seaside town is all aflutter with seasonal guests. Having surrendered our beach for the summer, we take to the forest, Sam Fisher and I, enjoying an afternoon stroll through magnolias and towering pines at a nearby, and eerily deserted, park.
While I have acclimated to the ebb and flow of the seasons here, lauding the magnolia bloom while bemoaning the return of beach-seekers, I continue to be surprised by how exotic, yet utterly familiar, this place is; even my yard is full of wonder and, simultaneously, humble reminders of home.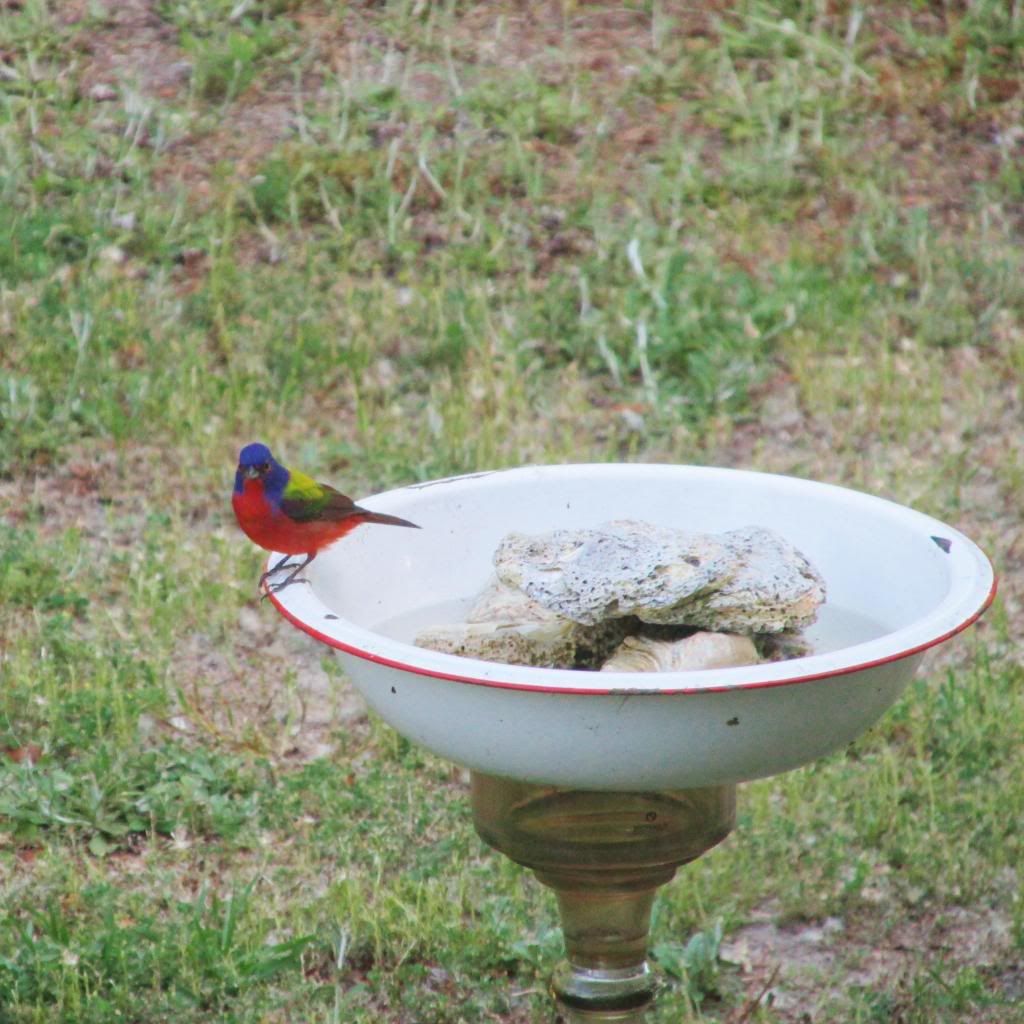 The exotic: A painted bunting adorns my bird bath. This type of bunting is rare in North Carolina; I count myself incredibly lucky to be visited by this vibrant feathered fella.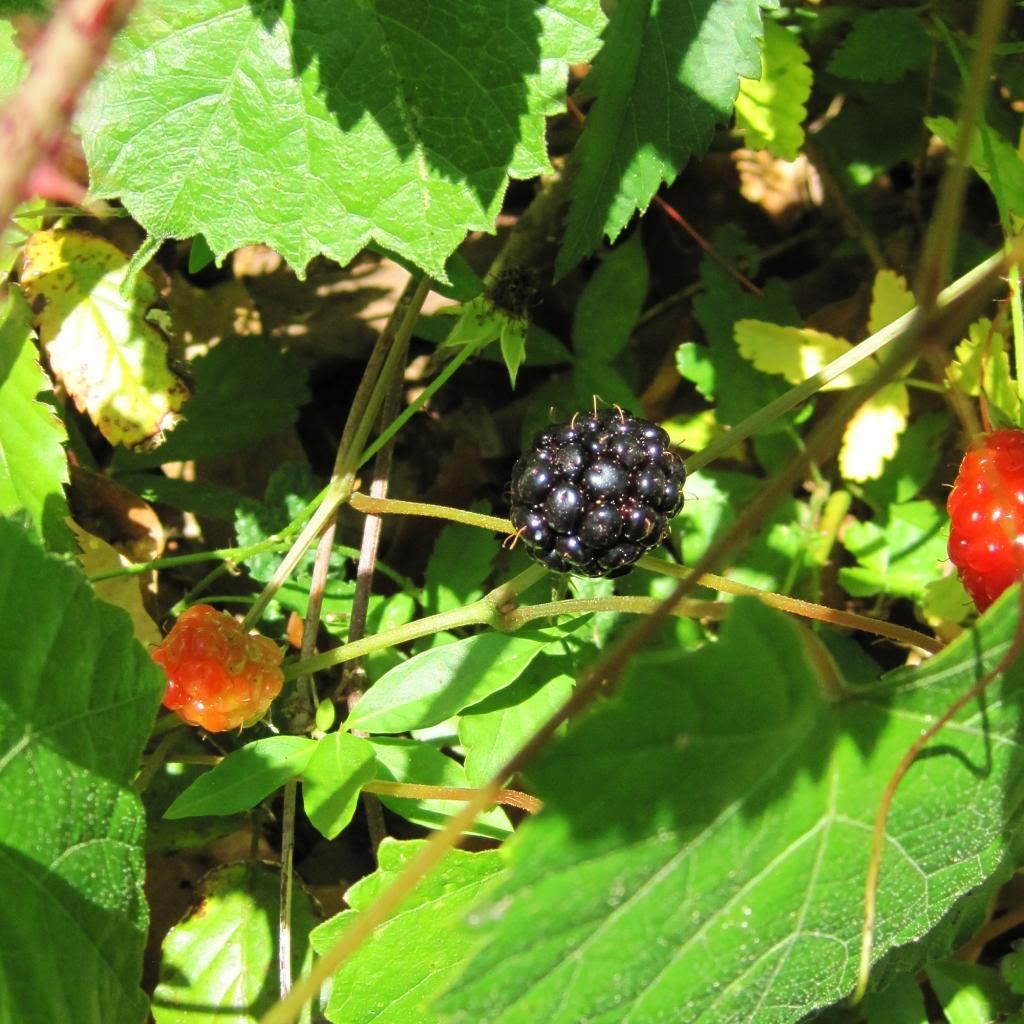 The familiar: A patch of blackberries, recently discovered, growing in the yard. Berries are a true taste of home and evoke such happy memories of childhood.
Finally, with the mental clarity I had been missing for the better part of a year (
read more here
), I am able to see this life and the world around me, and appreciate what I have. And, while I continue to be ever thankful for my ever patient beau, I have a new found appreciation for another friend and constant companion, Sam Fisher. Somewhere in my haze, Sam Fisher, my dear pup, grew into a sweet gentle-dog and has finally accepted this as a forever home and us as his family, I couldn't be more grateful.
Next month, Sam will turn three and we will celebrate with our annual pilgrimage to Western New York, a trip that is sure to be filled with plenty of new smells, dogs to play with, and walks in the woods.
While I have learned the ebb and flow of the seasons here the south, I haven't quite acclimated to those of my medicated self. It's been nearly four months since I was diagnosed with, and began treatment for, my
hypothyroidism
, and while I'm feeling much better, I'm constantly on the look out for signs that the medicine isn't working. While writing this, I'm searching my face in these photographs for that tell-tale swelling, and searching each corner of my mind for fog, fearing the recurrence of my symptoms and a return to the dark place from whence I have dragged myself. At least now I know that, should I find myself descending into that hellish place again, help is only higher dosage away.
Outfit Details
Head scarf-- flea market vintage (with my nemisis, humidity, back in town, I wasn't all that motivated to style my hair)
Wooden butterfly brooch-- flea market vintage, from my beau
Bracelets-- fakelite from
Fair Sails
jewelry cache
Lace blouse and sweater (air conditioning defense)-- TJ Maxx
Not vintage but I love it anyway. #lace
Belt-- thrifted
Linen wrap skirt-- thrifted
Favorite worn leather flats (they're turning 6 this year!)
This outfit is quickly becoming a warm weather staple for me; I've worn it, or variations of it, a few times already and plan to pack it for our trip to WNY. I love the look of linen and lace together, as well cream and leather-- very classic combinations in my mind.
I wore this outfit for general errand running and shopping and received a number of compliments, much to my surprise, on my headscarf. It's nice to know that even with minimal effort, one can still look good.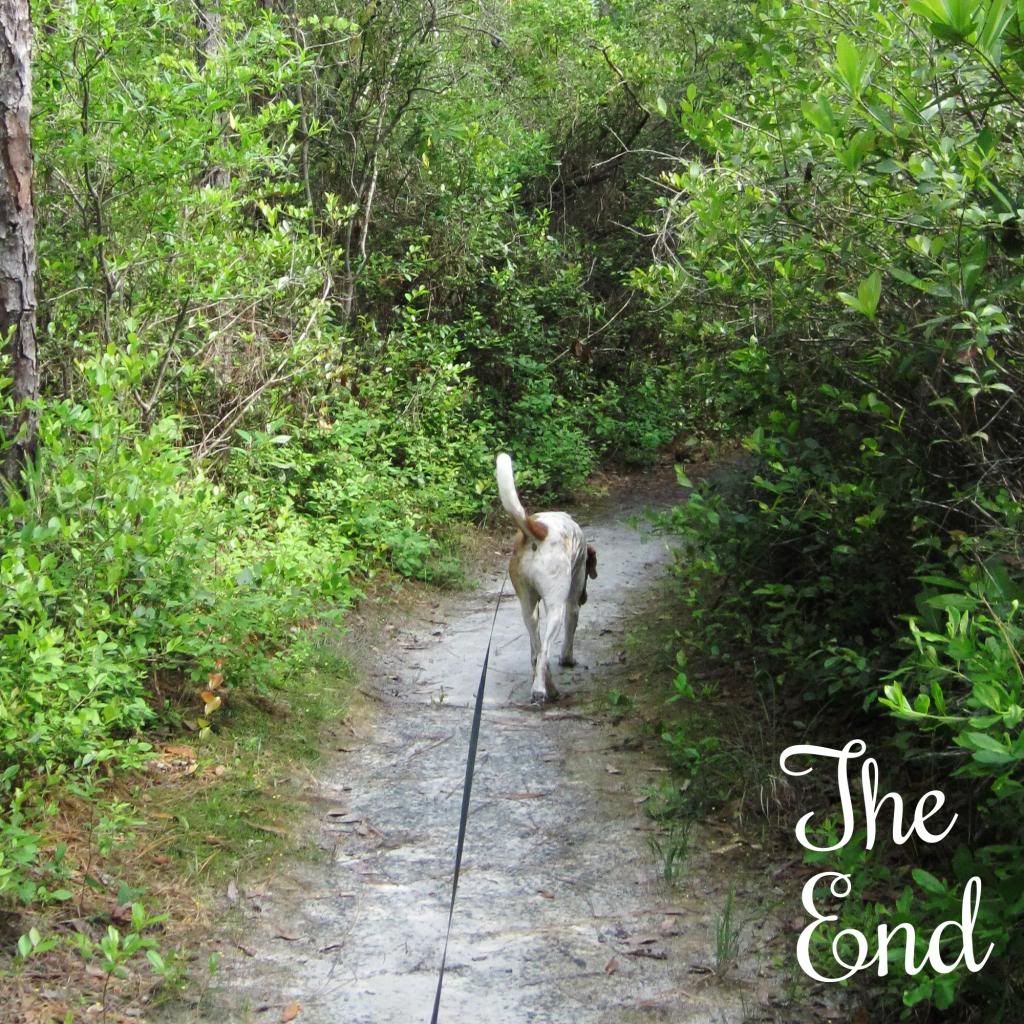 Hoping this finds you looking and feeling well, dear friends!
Until next time,