Flag Day
We've entered that corridor of the year where the months are strung together by patriotic holidays, when days drift hazily along to the song of the cicada and the buzz of the mosquito.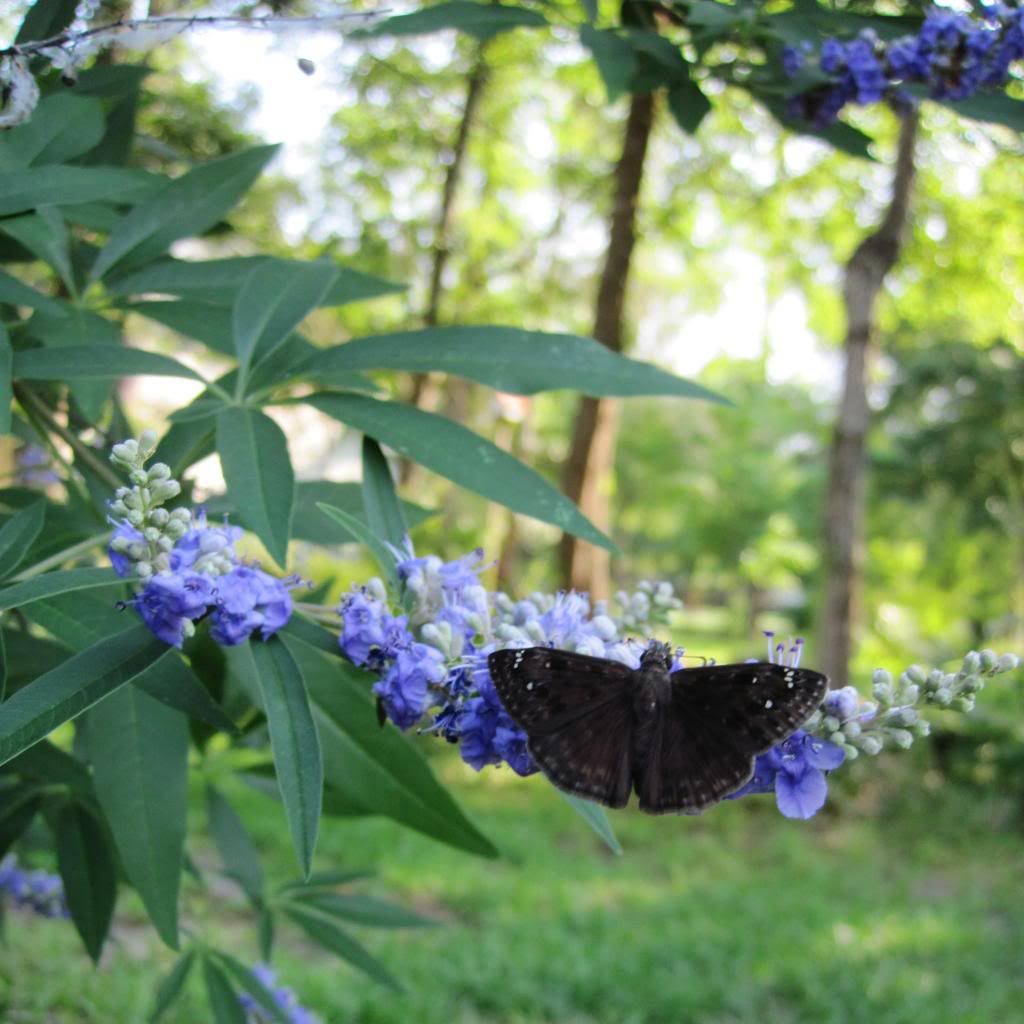 Wild Indigo Duskwing Skipper on a vitex bloom

Saturday morning found me eager to take a "new" straw chapeau out for a spin which, after donning a favorite frock, resulted in a surprisingly festive ensemble just right for Flag Day-- ah, sweet serendipity.



Outfit Details
Dress- Antique store find. First seen on the blog,
here
.
Hat- Recent find from Salamanca Mall Antiques, Salamanca, NY.
Shoes- Ralph Lauren

What simplicity frocks bring to dressing.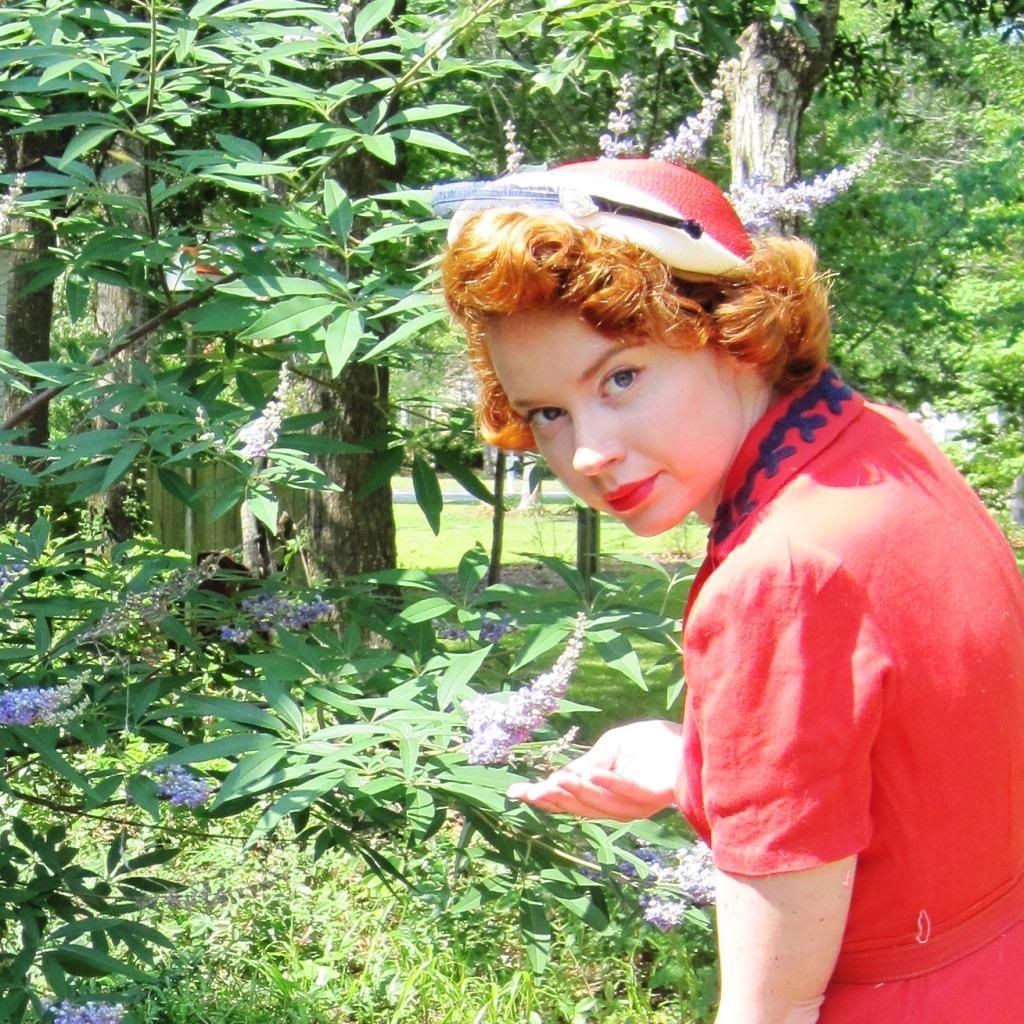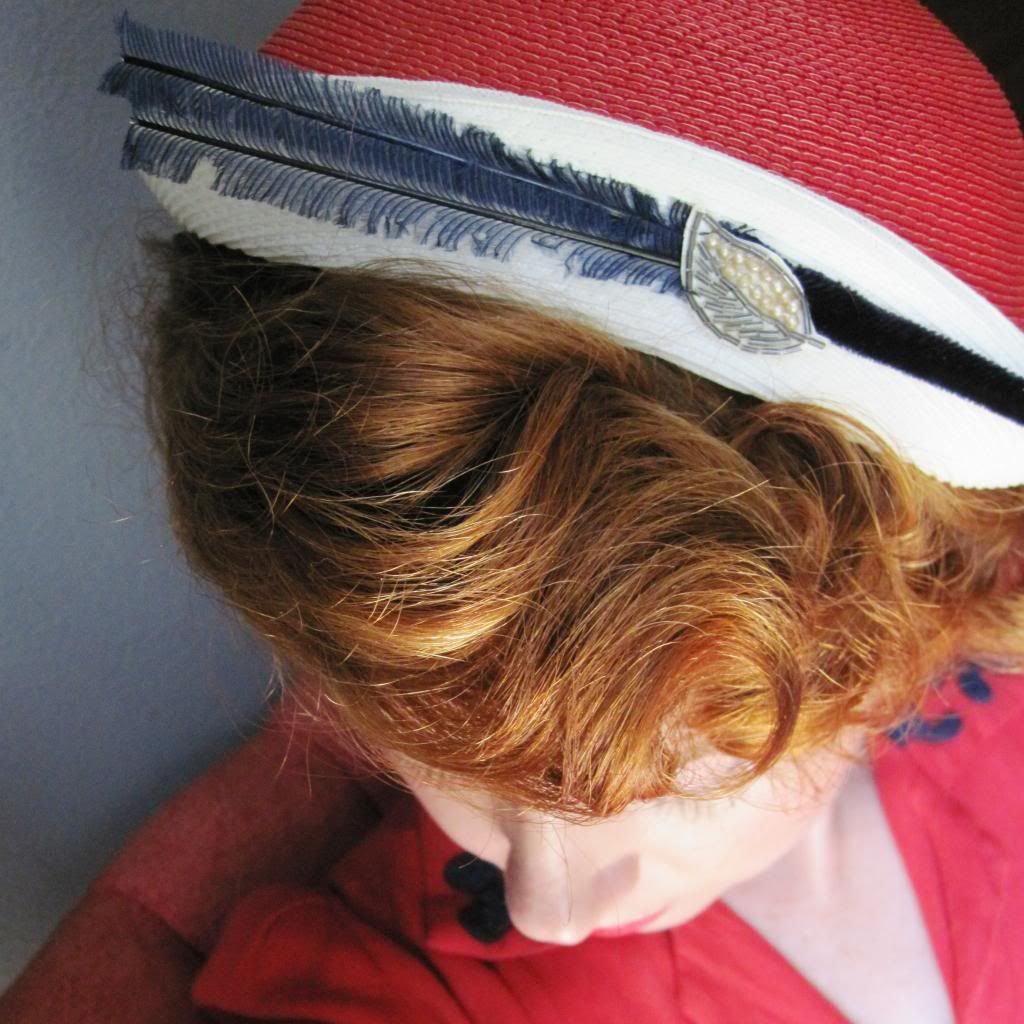 In this time between Memorial Day and Forth of July, when summer is in its infancy, or has yet to officially begin, if you go by the calendar, our yard brims with the sweet delights of the garden. The tree in the backyard is heavy with fruit, plums now and peaches and nectarines in the weeks to come, and the blue berries on our new bush slowly ripen.
The promise of fresh fruit and the beauty of the yard inspires a long to-do list of tasks and projects to be accomplished, slowly, during the cool of the mornings and in the evenings, once the heat of the day has passed.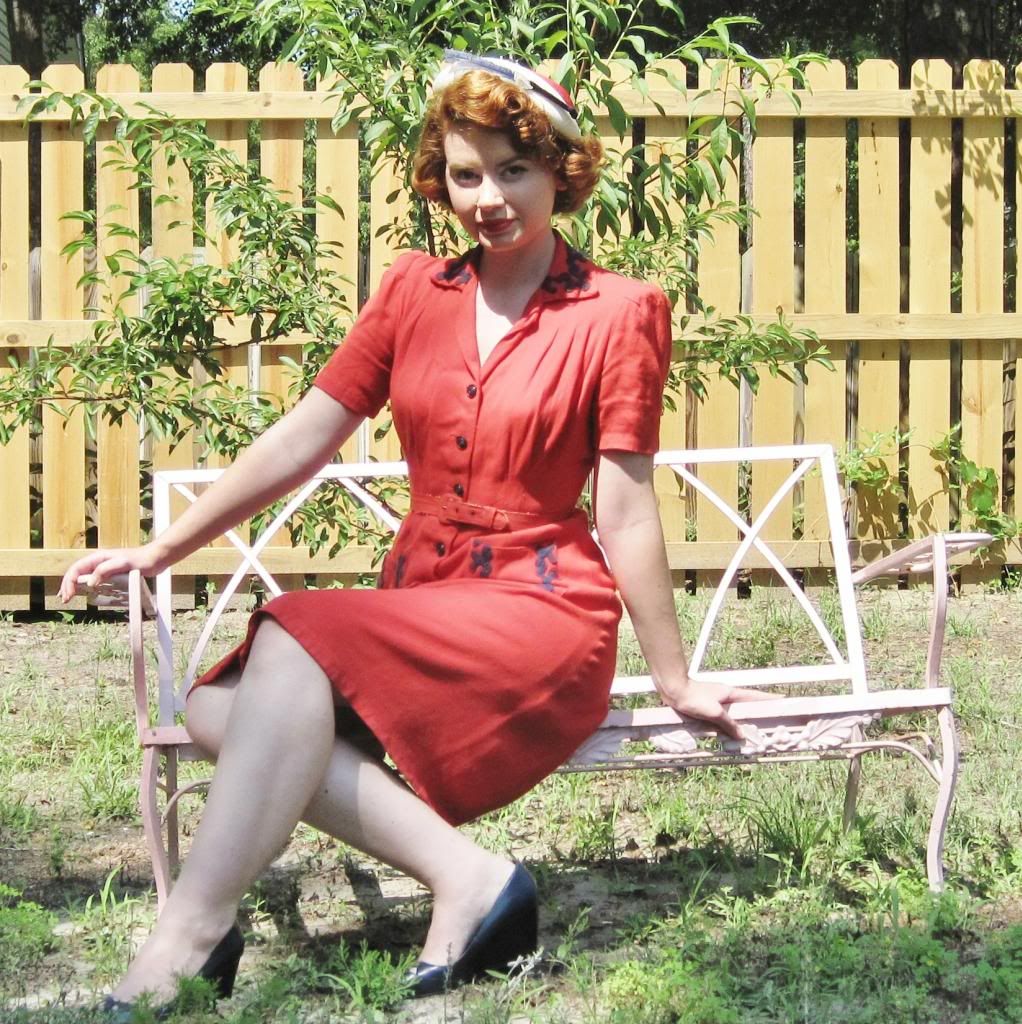 Recently added to my list of projects is the make-over of this vintage bench. Originally painted and decorated for my first apartment in Toronto, the pink paint is no longer suited to my taste or my beau's. Transported from storage in New York by my parents a summer or two ago, the bench has sat on our front porch ever since, and has been the site of many a self portrait.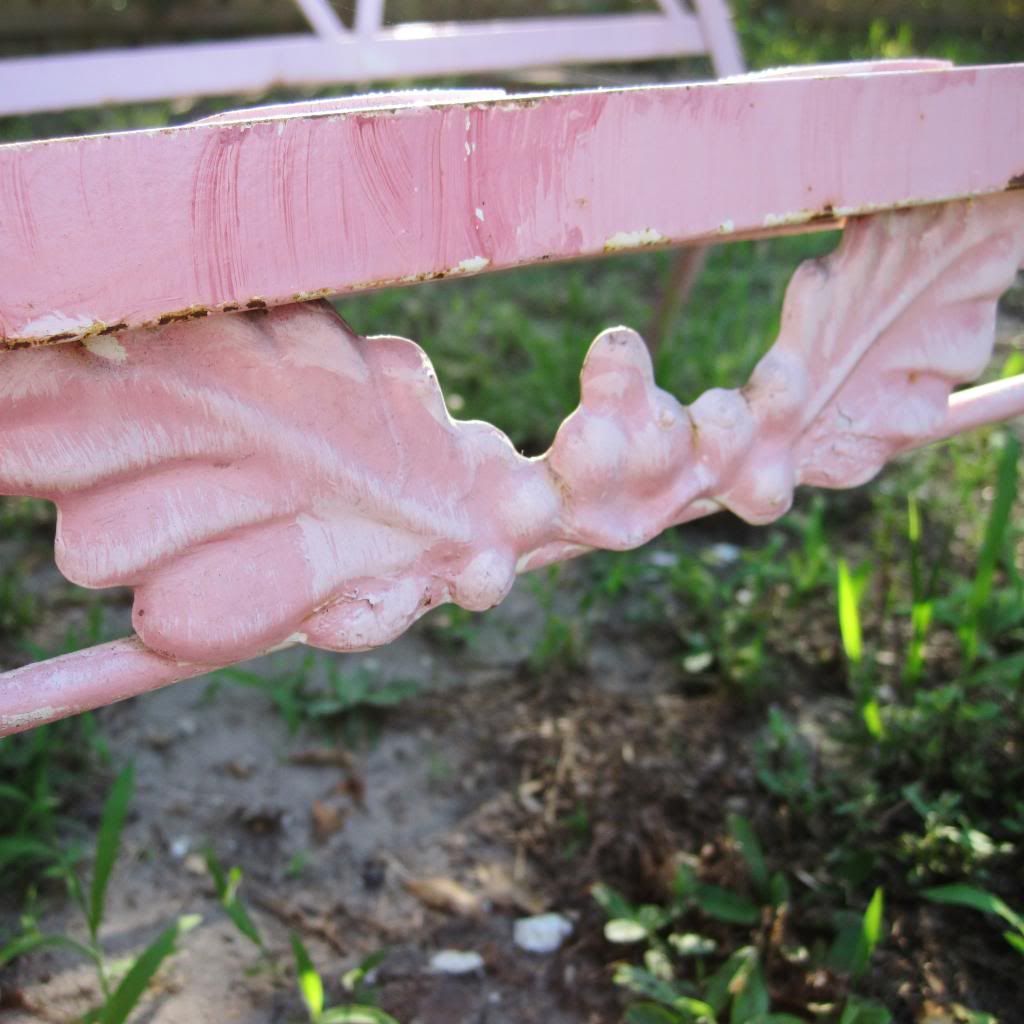 Determined to turn our shabby screen porch at the back of the house into a real outdoor living space, I've made the decision to relocate the bench, repaint it and eventually recover the cushions. My first thought was to paint the bench a nice coastal blue, but I noticed a bit of the original green paint peaking through the pink and have decided, instead, to go with a mint green which is better suited to the oak leaf motif while still honoring the original color scheme.
As always, my to-do list is long, so it might be some time before I actually get around to painting the bench, or revamping the screen porch, but for now it's nice to dream.
At the moment, I am quite near to completing another project that I cannot wait to show off here...stay tuned!