Honor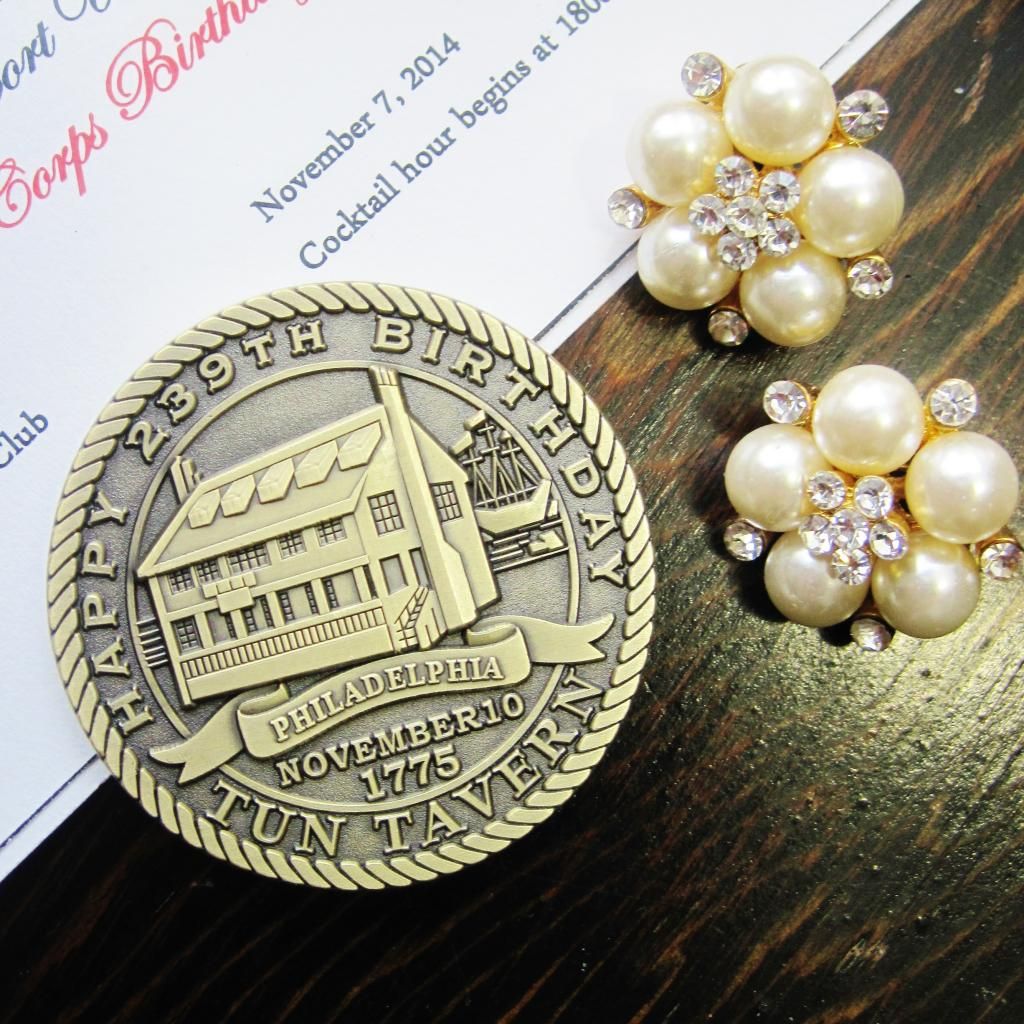 On Friday evening, I had the honor of attending my fourth
Marine Corps birthday ball
on the arm of my brown-eyed handsome beau. As usual, it was a night filled with pomp and circumstance, cake, camaraderie and the finest dancing you'll ever see.
Each ball comes with its fair share of speeches from the Commandant, the commanding officer, a guest of honor, all recalling the Corps' illustrious past, commending the brave, and thanking those who stand behind and support a Marine.
Over dinner, light discussion is usually had about orders, duty stations, deployments and dependents; the trials and tribulations of life in the Corps. I take it all in, eager to understand what I'm missing, what I have yet to experience, awkwardly responding to the sentiments of gratitude sent my way for my actions as a military spouse, gratitude that I don't yet deserve for actions I have yet to perform.
While the ball is a reverent celebration and about more than dependents in sequin studded prom dresses, it's hard not to get excited about an opportunity to dress up.
As my
Instagram
friends may recall, I picked up a dress in July that I thought was just perfect for the ball. A bit of 80s/90s does 50s, this dress had the sort of modest sophistication I look for in a ball gown. And, while everyone else was in flowing floor length gowns, this form-fitting, ankle-length number was a little more me.
Dress-- thrift store find (a $10 bargain)
Fur wrap-- from my aunt's mother in law
Shoes-- Payless, purchased for my first Marine Corps ball
Clutch-- Flashbax, Wilmington, NC, purchased for my first ball
Earrings-- Ebay, purchased for my second ball
Friday was a wonderful start to a nice long weekend, which we capped off last night, Veterans Day, by heading out for a dinner and a movie. At the movie theater, when purchasing tickets to the WWII flick, Fury, the theater comped our tickets in honor of my beau's service-- a kind gesture that many veterans experienced yesterday when queuing up to see the same film.
As on Friday, however, I was uncomfortable with the gratitude of this gesture, having never had to step up as a military spouse. In the four years I've been with my beau, we have never been through a deployment, we have never relocated, we have never experienced the hardships of his service.

Before we reconnected, and while I was partying my life away at college, my beau was at war. I'm not sure if I will ever understand what he saw, and what he experienced or the lasting impact this has had on him. Physically, I know he will never be the same-- the toll of explosions, heavy flak and kevlar, and trench foot, to name a few things, have left him a changed man. He doesn't talk much about the psychological toll, and though he is seemingly well adjusted, and the same gentle, caring man I know his mother raised him to be, I know, too, that he grapples with post-traumatic stress disorder within himself and within the Marines he works with daily.


My beau: Iraq, 2007
I know he does not shy away from another deployment, as he has discussed going forward voluntarily, and, should the time come, I am prepared for his absence, though perhaps not the possible outcomes of his time away.
No matter what he decides to do in his life within the Corps or beyond, I'll support it entirely and with no gratitude necessary; Marine or not, it is an honor to be his wife.