Spring
Twenty-eight spring seasons and still I'm left breathless by its beauty.
Sometimes I feel that I didn't know spring until I moved south. Each year I'm overwhelmed by the abundance of blooms-- the azaleas, the dogwoods, the wisteria, and the myriad of wildflowers that pop to life overnight.
I am a wide-eyed Dorothy Gale and the beauty of spring is my technicolor Oz.
As much as I love the season, making the transition to a spring wardrobe was hard this year. How difficult it was to separate myself from the comfort and safety of my woolly winter wear, especially my tights.
Navigating my closet sans hair is both a struggle and an adventure. Outfits that once felt genuine now feel like costumes-- it is as if my hair was the key to pulling it all together.
Suddenly, I'm looking at my wardrobe through new eyes.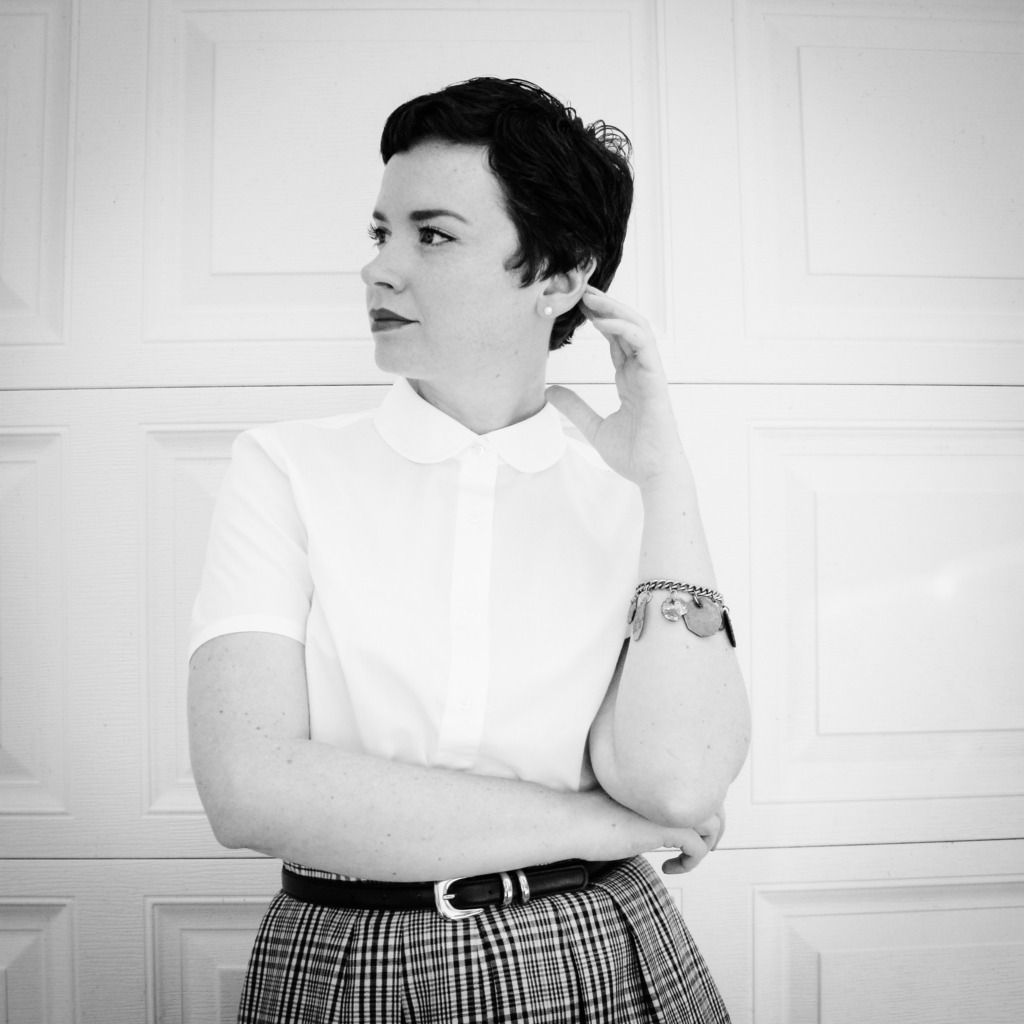 Before I went in for the chop, I had dreams of gamine glory-- my hair would fall away and suddenly I would be Audrey Hepburn or Jean Seberg.
Instead it fell away and I felt like-- a man.
Since the initial cut, I've decided to go shorter and shorter still, seeking that classic, feminine, elfish crop. Finally, after a change of stylist, I think I'm on the right track.
And, after a trip to the thrift shop, and a re-evaluation of my closet, I'm feeling much better about pulling together an outfit without my long locks.
What an education this haircut has been.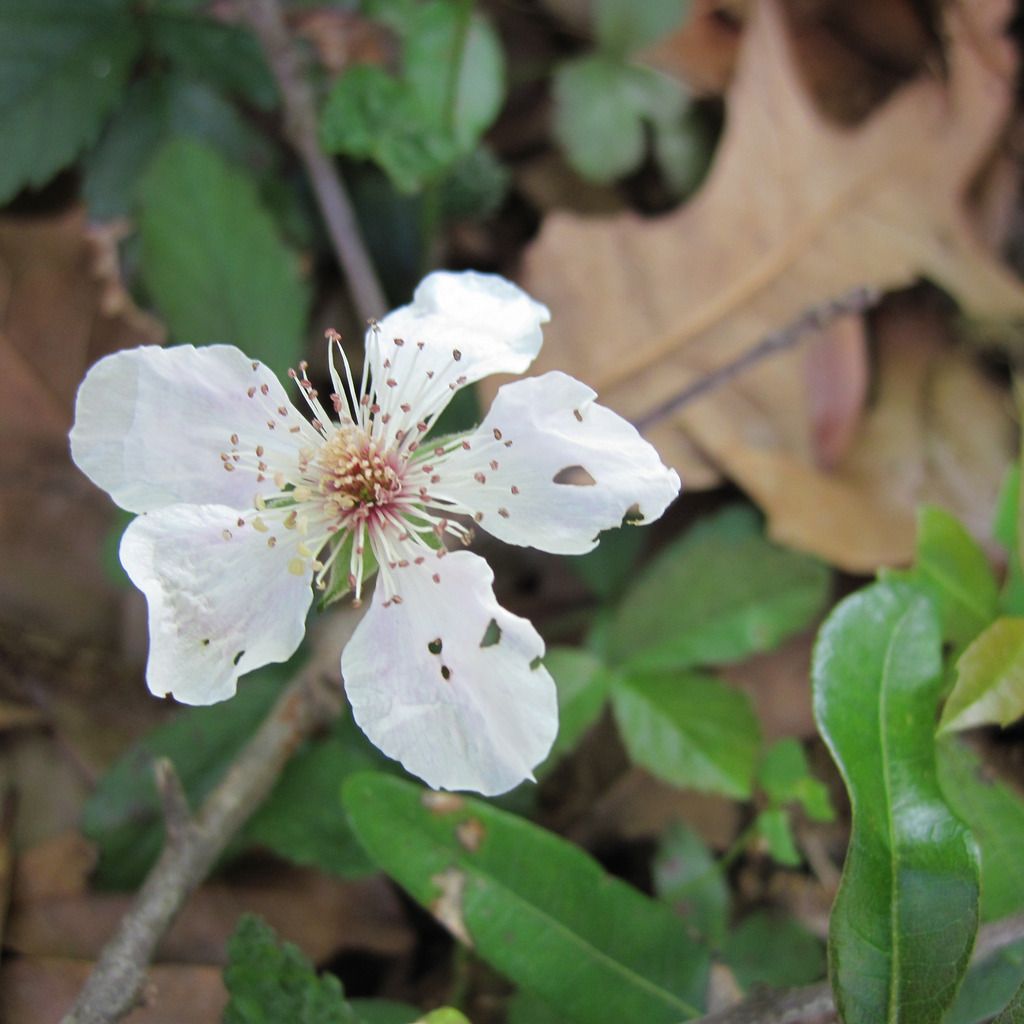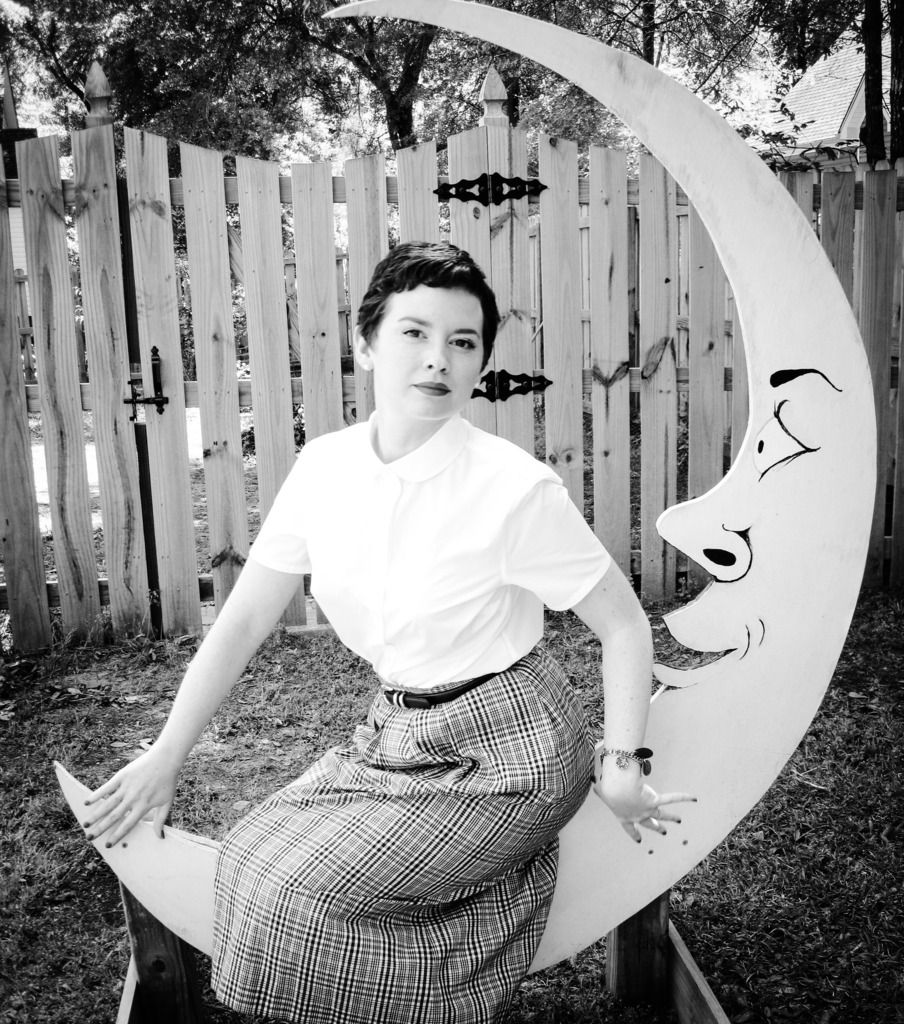 My recent
details post
featured
Lauren Bacall
wearing a coin bracelet which got the wheels turning and inspired me to sort through the bin of metal detecting finds that was collecting dust in the garage.
After an afternoon spent with a Dremel and all those old crusty coins, I had my very own coin bracelet.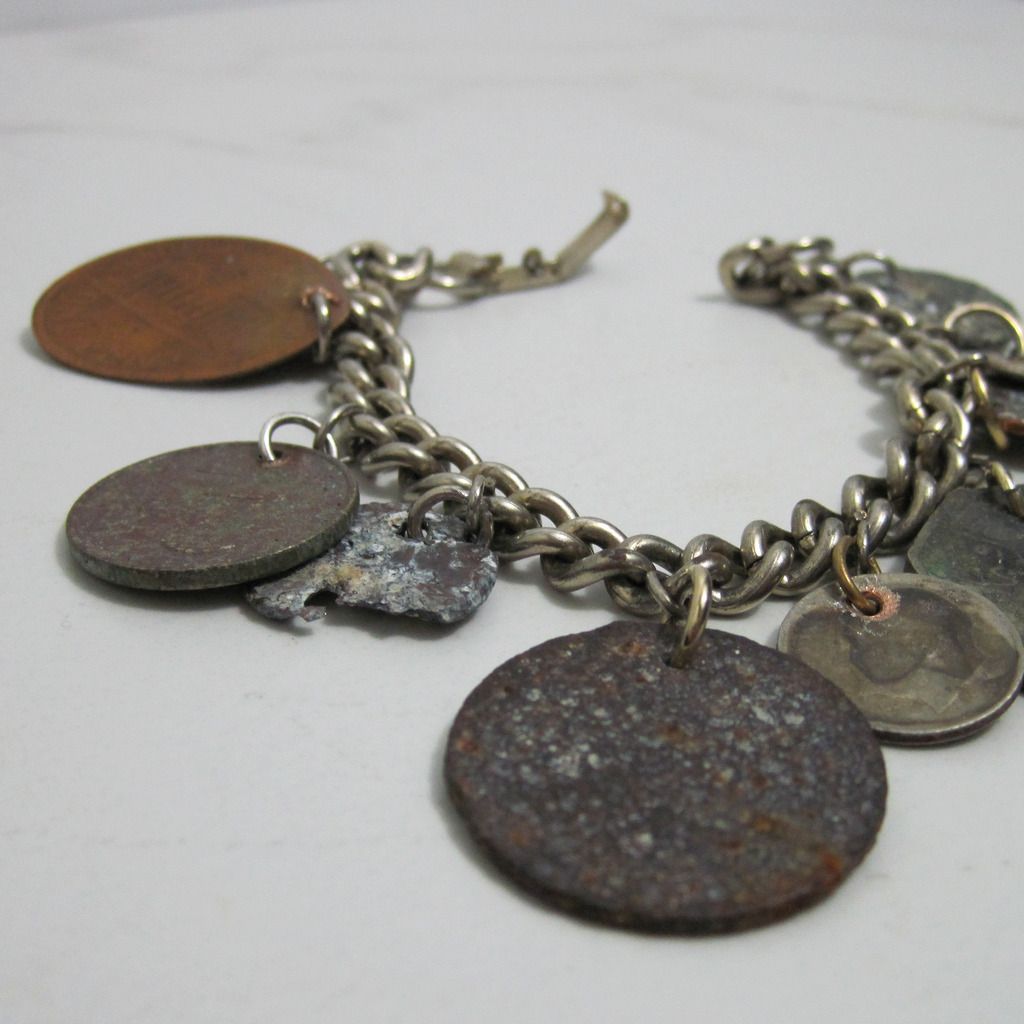 Filled with coins corroded by salt and sand, and coins from both my travels and my beau's, this bracelet is a nice alternative to my
usual charm bracelet
.
In the future, I think I'll pair it with my mercury dime bracelet, which has somehow escaped being logged here at the Sea.
Outfit Details
Blouse-- Lands' End
Skirt-- Thrifted
Shoes-- Ralph Lauren
Belt-- Thrifted
Pearl earrings-- Gift from my parents
Coin bracelet-- Made by me, inspired by Lauren Bacall