The Cure for the Summertime Blues
Less than a week away from the official start of Autumn and, for once, the thermometer is matching the calendar. With these recent cool mornings and and pleasant days, it's clear that the cure for my summertime blues is truly the changing of the season.
But, just because it's cooler out doesn't mean I'm pulling out my favorite wool skirts and sweaters in all their lovely autumnal tones.
As summer winds down, I'm still selecting lightweight cottons in whatever colors they might be (here's a reminder to seek out more fall-colored cottons) which means I get a chance to wear this fun polka dot skirt I picked up a few weeks ago.
I wore this outfit to run a few errands and nearly made it home before someone I encountered mentioned Lucille Ball. Out of all the wonderful outfits that appeared on
I Love Lucy,
I'm not quite sure why the
polka dot ones
have stuck pop culture memory but, never fail, red curls and polka dots always seem to bring on the Lucy comparisons-- not that I'm complaining.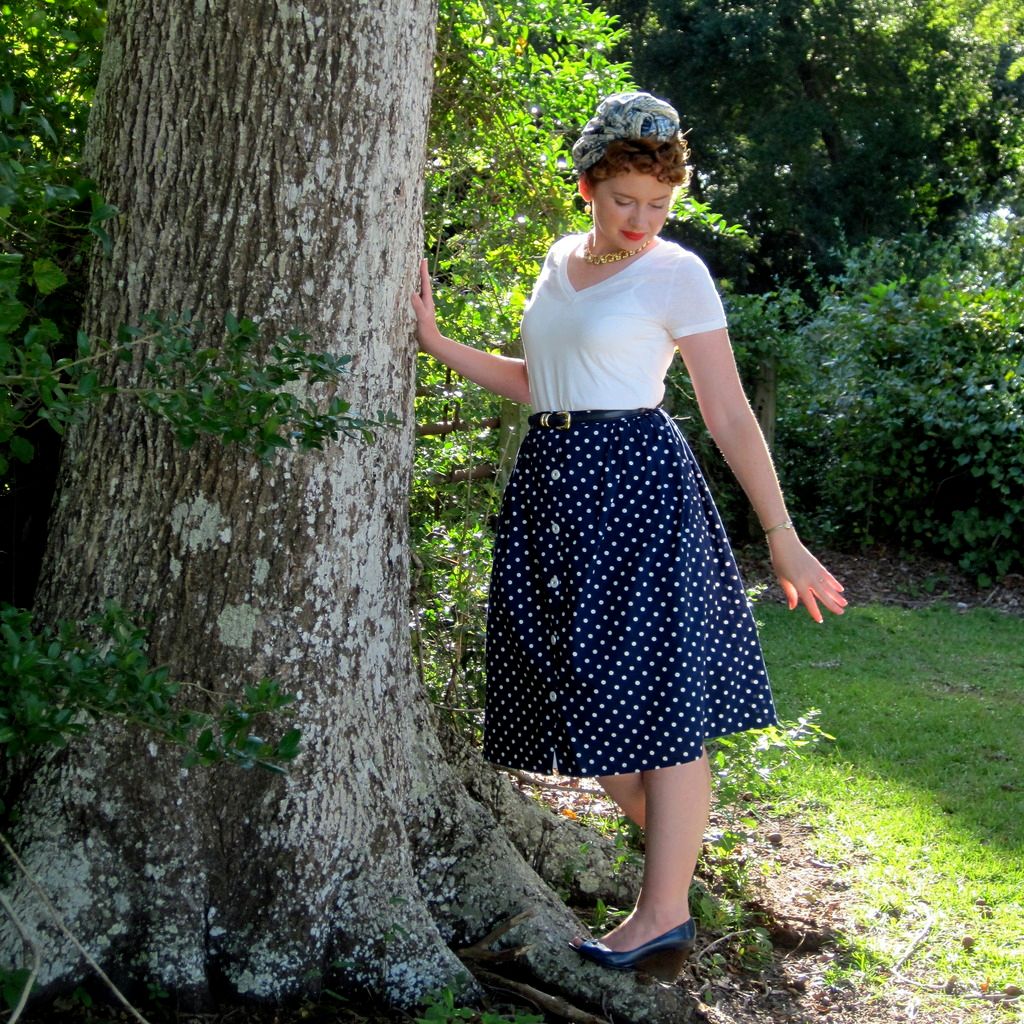 From Head to Toe
Pearl earrings-- Gift from my beau
Top-- Mossimo brand, Target
Belt-- Thrifted
Skirt-- Rockport brand (90s), flea market find
Watch-- estate sale find
Shoes-- Ralph Lauren, DSW
Never did I think I'd show up on the blog in one of my white undershirts, but here I am! Sometimes you just need a simple white top.